Embracing Femininity After Breast Cancer
On Tuesday, January 3, 2022, Florida First Casey DeSantis wore a mint-green caped dress by Alex Perry, similar to the Valentino dress Jackie O wore back in 1986.
SurvivorNetTV presents 'Body Image: Embracing your Body,' an episode from our original series SN & You that depicts breast cancer survivors' journeys to feel beautiful in their own skin.
SurvivorNet community members like Ann Caruso are truly inspiring in the way they embrace their new bodies, and encourage others to do the same. For more from the SurvivorNet family, check out our mini docs on the Flat Movement and topless activism.
Some breast cancer survivors say they are really inspired by Casey DeSantis, the 42-year-old wife of
Florida Governor Ron DeSantis
, who appears to be channeling former first lady of the United States Jacqueline Lee "Jackie" Kennedy Onassis. Looking your best and going out in public after cancer treatment can be hard, say survivors.
Earlier this month when the Florida Governor was sworn into a second term, Casey wore a mint-green caped dress by Alex Perry, similar to the Valentino dress Jackie O wore back in 1986.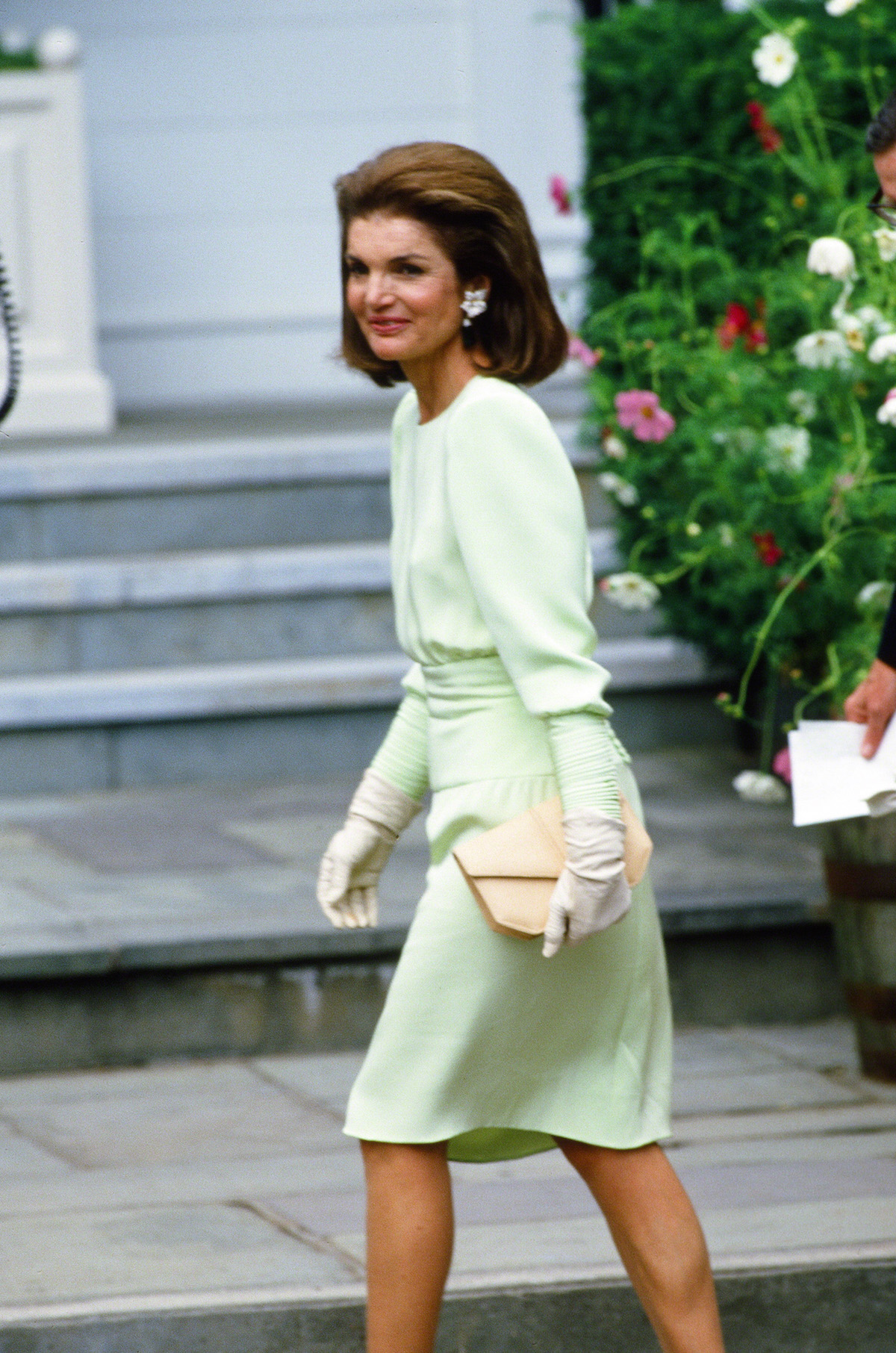 Read More
In addition to Casey's $2,600 dress, the former TV show host and mother of two, wore a pair of white gloves, silver earrings, and pumps, making her ensemble look even more like the one Jackie O wore to her daughter Caroline's wedding. Additionally, the cape-like material hanging off the back of Casey's fitted dress also looked similar to the cloak-like coat Jackie wore in 1961 as she and her husband attended inaugural balls. Casey looked like the embodiment of confidence as she stood alongside her family during her husband's ceremony, nearly a year after beating breast cancer.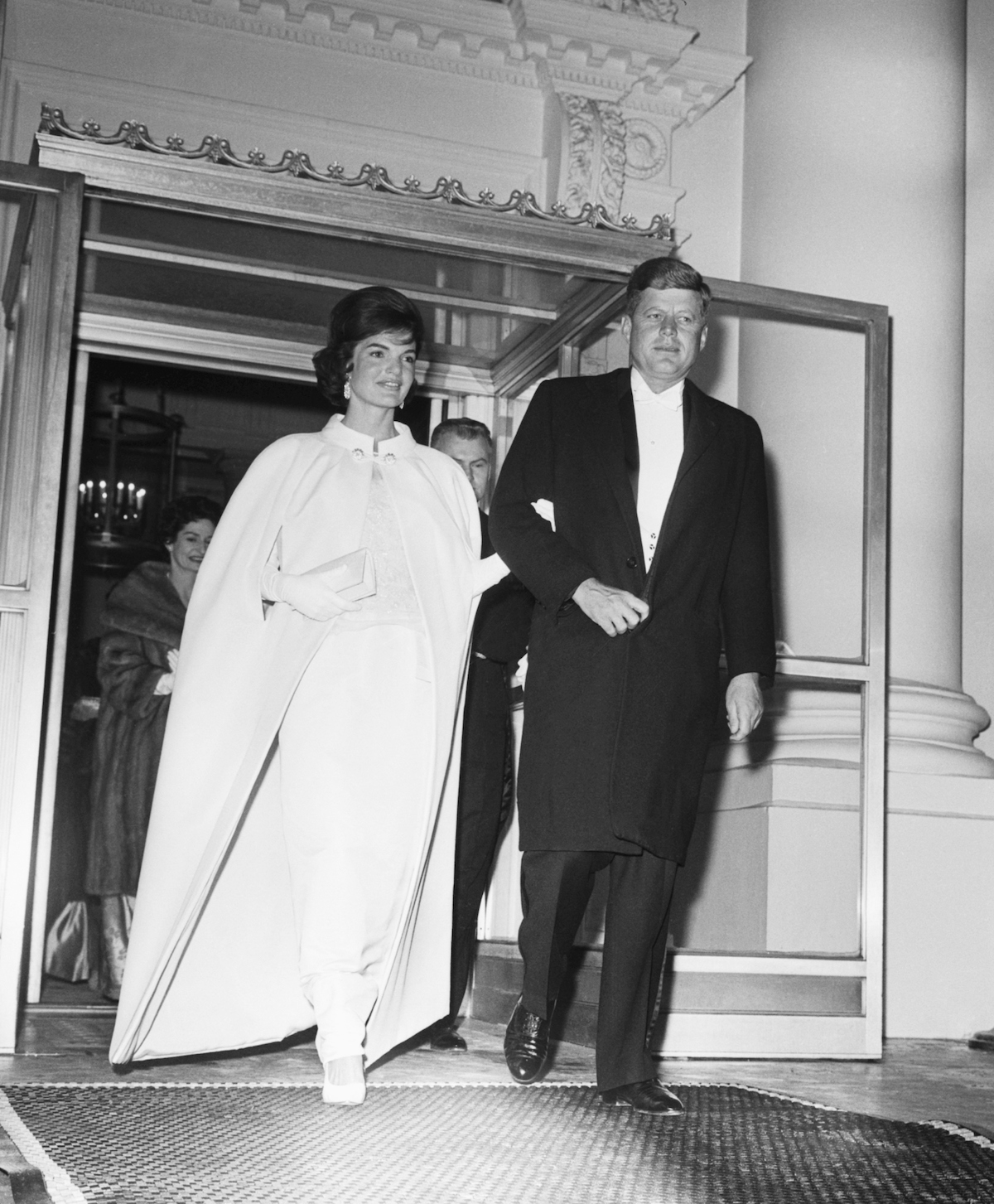 After revealing she was breast cancer free in March 2022, Casey returned to the campaign trail with her husband and has kept busy ever since.
Related: These Intimate, Sexy Photos Show Scars & More — a Powerful Message About Femininity & Beauty
Casey DeSantis' Breast Cancer Battle
Casey first spoke publicly about her diagnosis and shared details about her timeline in December 2021. However, the stage and type of her breast cancer remain unknown to the public.
She told a crowd gathered at the Moffitt Cancer Center in Tampa, Fla., that she did not experience any symptoms initially, but a vague sense of uneasiness drove her to schedule a visit with her OB-GYN.
Her doctor did not see any cause for concern, but Casey still felt like something was off. A month later, she called again to request a mammogram. That's when her concerns were confirmed with a breast cancer diagnosis.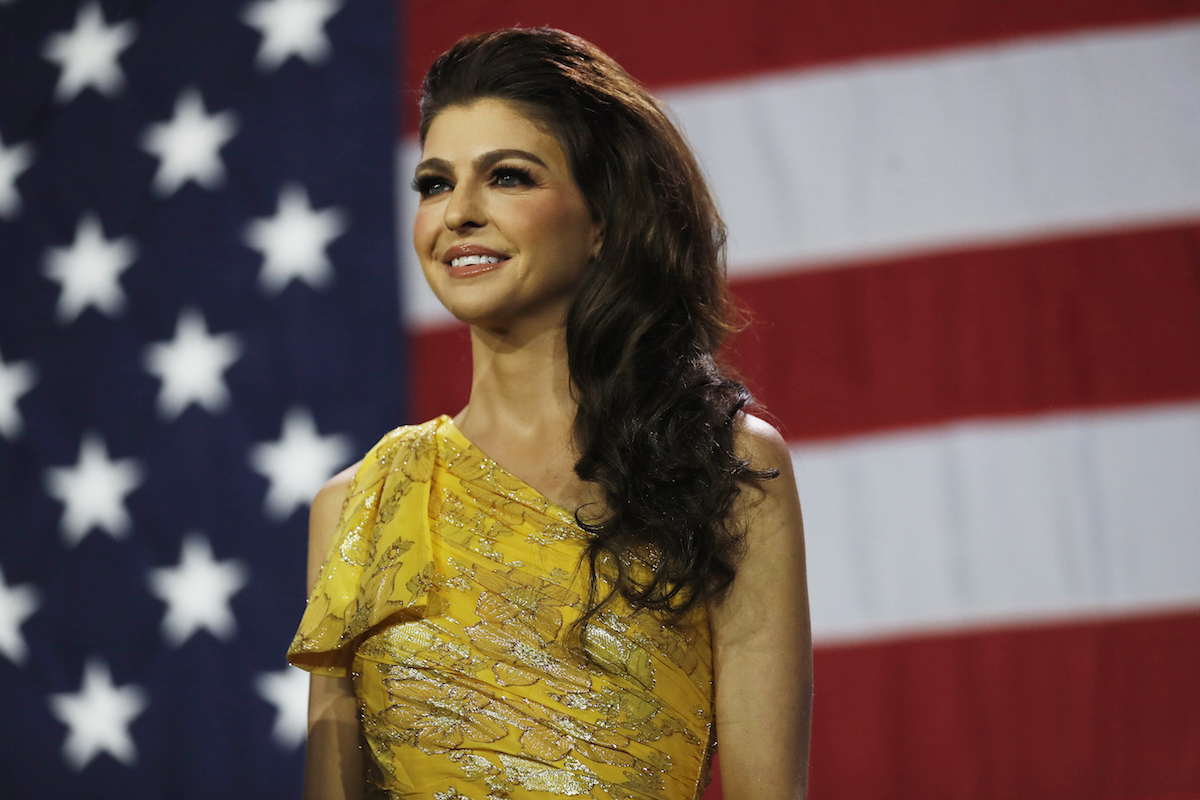 Casey DeSantis began chemotherapy treatment shortly after, and the governor and first lady announced in January that Casey had finished her breast cancer treatment. In total, her treatment included six rounds of chemotherapy, a surgery (unspecified as to what type) and six weeks of radiation.
"After going through both treatment and surgery for breast cancer, she is now considered cancer-free," the governor said in March. "For all the women out there who are going through breast cancer right now: you can overcome this.
Related: Casey DeSantis Says 'I'm Fit To Fight' And Thanks People Who Prayed For Her During Her Cancer Battle
"I know it's very difficult, but my wife is proof positive. If you wound back six or seven months, this is exactly the type of news that we had hoped for… She still has more to do, but I'm confident she's going to make a full recovery."
Support Through Casey Desantis' Cancer Journey
Casey's husband, 44, previously shared his campaign advertisement on Twitter, writing in a Twitter post, "I love you, Casey."
"I get asked all the time, who is Ron De Santis? He's the kid who grew up right here in Florida working his tail off paying his own way through school and volunteering to serve in the Navy and deploying to Iraq," Casey says in the powerful TV and digital campaign video titled: "That Is Who Ron DeSantis Is."
"He's the man who I fell in love with from the moment we met," she continued. "And he's the dad of three very rambunctious, energetic children: Mamie, our two-year-old little comedian, Madison, our beautiful sweet five-year-old, and Mason, our four-year-old athlete."
RELATED: Beloved Florida First Lady Casey DeSantis, Wife Of Governor Ron DeSantis, Launches Digital Cancer Resource Initiative
She then emotionally went on to explain "who" her husband really is. "But if you want to know who Ron Desantis really is – When I was diagnosed with cancer and I was facing the battle for my life, he was the dad who took care of my children when I couldn't," Casey, who recently launched the Florida Cancer Connect initiative, said.
I love you, Casey. pic.twitter.com/HKID5TolyM

— Ron DeSantis (@RonDeSantisFL) October 10, 2022
"He was there to pick me off of the ground when I literally could not stand. He was there to fight for me when I didn't have the strength to fight for myself," Casey concluded.
As Casey described Ron in the 60-second clip, photos from his childhood were displayed in the video, showing him holding up a fish in his hometown, playing baseball, dressed in his Navy uniform, on his wedding day, and alongside his adorable children.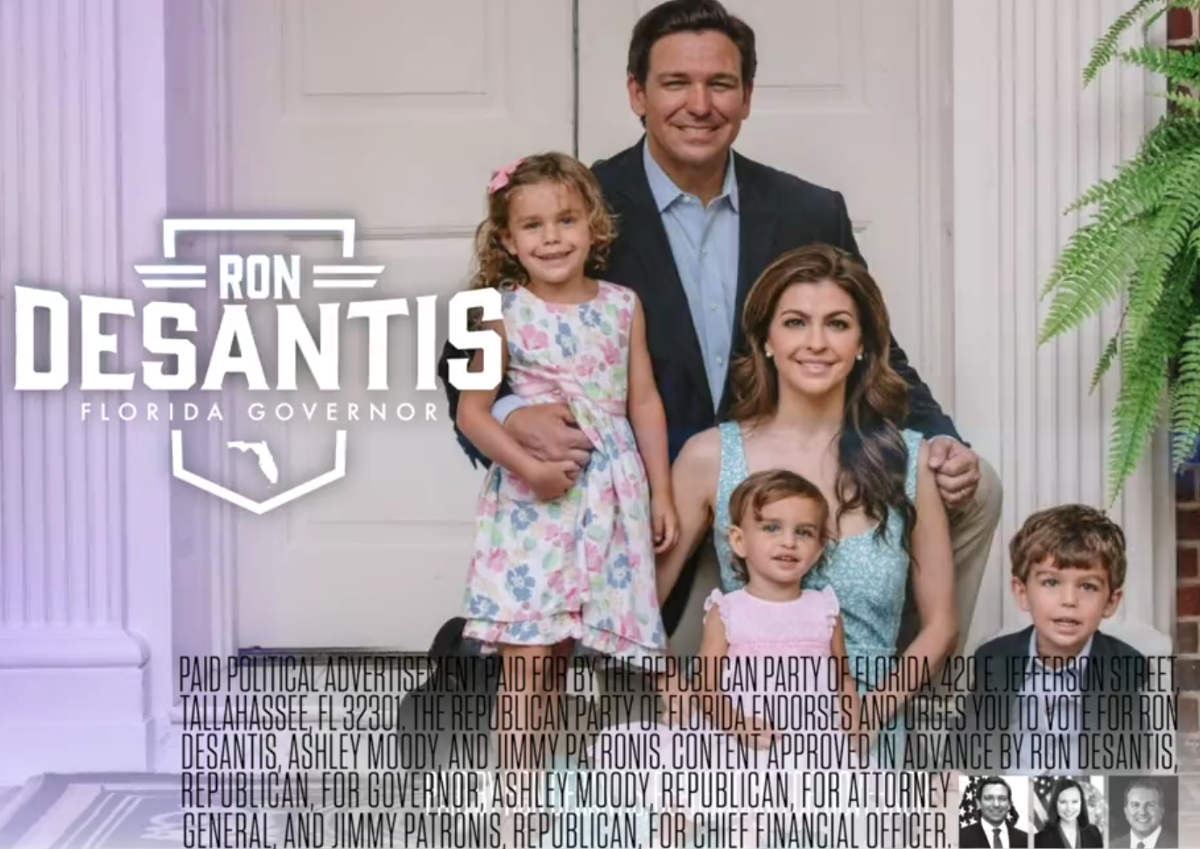 Femininity After Breast Cancer
"Femininity is a state of mind," survivor and celebrity stylist Ann Caruso previously told SurvivorNet.
"Society has us thinking that our breasts are what makes us sexy. You know, there are so many other things. There's touch, there's our eyes — a glance, the way we speak," she continued. "It's the curve of our body, it's the way that we think. There are so many special things about being a woman."
Body image is a point of struggle for so many women who have breast cancer. Her advice? Find the beauty that lives in so many other parts of your body and mind, and remind yourself that you can be sexy no matter what treatment you have to undergo.
SurvivorNet community members like Ann are truly inspiring in the way they embrace their new bodies, and encourage others to do the same. For more from the SurvivorNet family, check out our mini docs on the Flat Movement and topless activism.
There Are So Many Other Things That Make Us Sexy: Ann Caruso on Femininity After Breast Cancer
After a year of intense treatment, Dana Donofree, another woman interviewed by SurvivorNet, and the founder of AnaOno, could not find a bra that fit her altered body and decided to design her own. Her company, AnaOno, creates bras for breast cancer survivors.
"If you want reconstructed breasts because it makes you feel whole, do it. If you want to remove them because it makes you feel empowered, do it," says Donofree.
"You live in this skin, you express yourself the way you want to," she emphasizes.
Body Positivity After Cancer
There has been a major movement in the last couple of years praising all shapes, colors, and sizes of women's bodies. This is particularly important for cancer survivors as well, especially breast cancer survivors who have had one or both of their breasts removed.
SurvivorNetTV Presents 'SN & You – Body Image Embracing Your Body'
Cancer can be brutal to the human body. Along with dealing with the physical side effects of chemotherapy and other treatments, there are also the emotional blows that women—and men—suffer from losing their hair, organs and other body parts, along with the scarring that comes with it.
Beauty can be found in all forms. No one is perfect, and we need to learn to be proud of our battle wounds. Especially after beating a disease that is trying to take us down.
Understanding Breast Cancer
Many women develop breast cancer every year, but men can develop this cancer too – though it is more rare, in part, due to the simple fact that they have less breast tissue. But, thankfully, breast cancer has been the subject of much research.
Dr. Elizabeth Comen Explains How Body Image, Sexuality, And More May Change After Breast Cancer Treatment
There are many treatment options for people with this disease, but treatment depends greatly on the specifics of each case. Identifying these specifics means looking into whether the cancerous cells have certain receptors. These receptors – the estrogen receptor, the progesterone receptor and the HER2 receptor – can help identify the unique features of the cancer and help personalize treatment.
"These receptors, I like to imagine them like little hands on the outside of the cell, they can grab hold of what we call ligands, and these ligands are essentially the hormones that may be circulating in the bloodstream that can then be pulled into this cancer cell and used as a fertilizer, as growth support for the cells," Dr. Elizabeth Comen, a medical oncologist at Memorial Sloan Kettering Cancer Center, previously told SurvivorNet.
Gorgeous Lingerie for Breast Cancer Survivors– The AnaOno NY Fashion Week Show– A Runway Free of Shame
Contributing: SurvivorNet Staff
Learn more about SurvivorNet's rigorous medical review process.
---