Just A Little Respect
The Queen of Soul, Arethan Franklin, passed away of pancreatic cancer in 2018.
Franklin handpicked singer/actress Jennifer Hudson, 39, to play her in a film about her life.
Franklin was first diagnosed with her cancer around 2010, when she had surgery for her cancerous neuroendocrine tumors.
Jennifer Hudson – "J. Hud," to her fans – is doing right by the late
Aretha Franklin
, who died of pancreatic cancer in 2018, in a stunning new photo spread. The 39 year-old Oscar winner looks phenomenal modeling dresses, headpieces, capes, and more tulle than you can shake a stick at.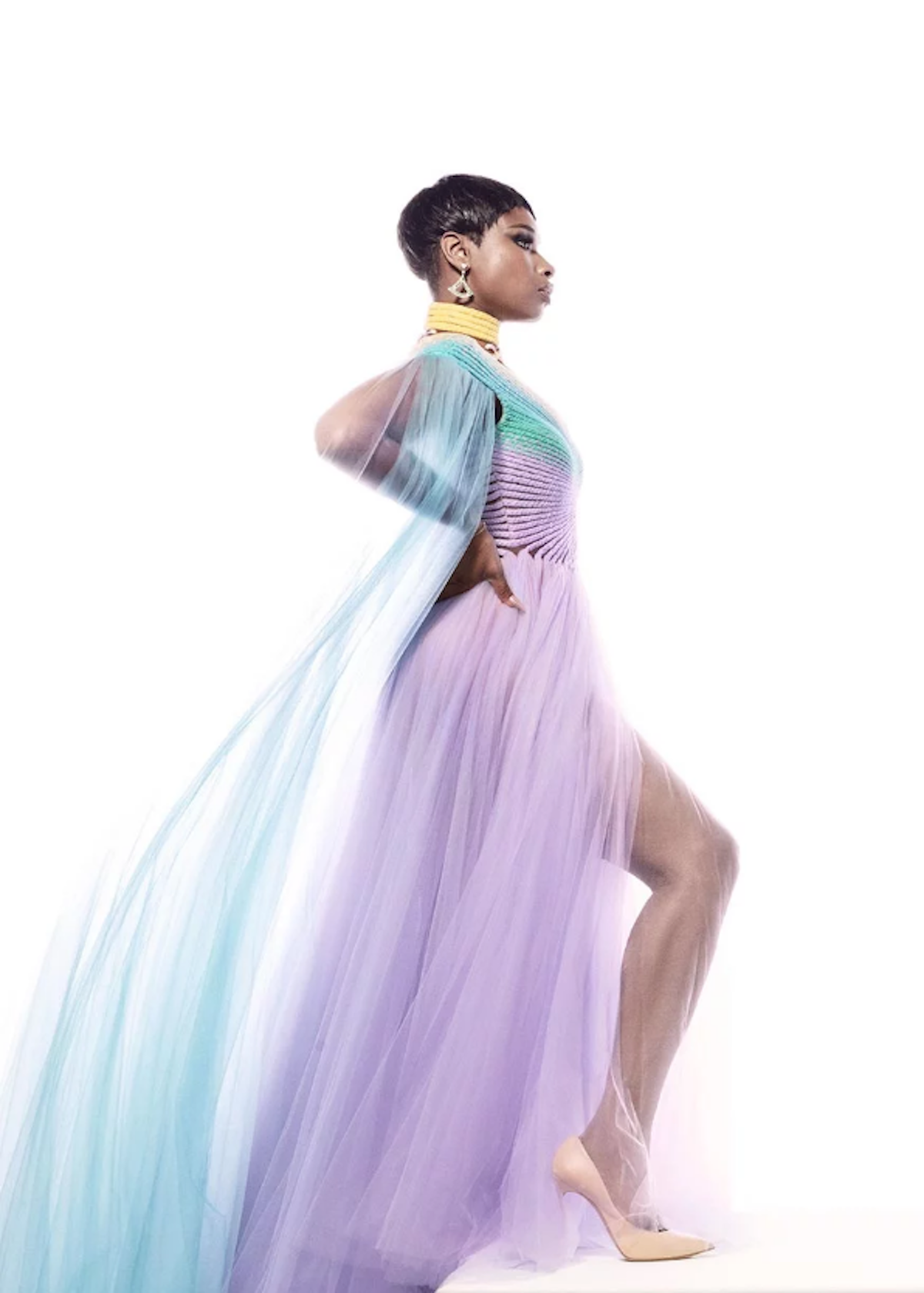 Read More
In a shoot for 
Entertainment Weekly 
for the upcoming November issue, Hudson worked some gorgeous, dramatic looks and
channeled the late Aretha
. She is portraying the late singer in an upcoming biopic.
Aretha Picked Hudson to Portray Her
Hudson was handpicked by the late Queen of Soul to portray her in the new film Respect, which chronicles the personal life and career successes of Franklin. Hudson tells EW how she and Franklin had breakfast together shortly after Hudson won her first Oscar.
Related: Check-Out New Trailer For The Aretha Franklin's Movie "Respect" — Iconic Singer Passed Away From Pancreatic Cancer
J.Hud remembers that meal, saying, "One of the first things she said to me was, 'Are you shy or somethin'? You're not gonna eat?' And I said 'Well, I am sitting at the table with Aretha Franklin.'"
Related: The Queen of Hip Hop & Soul, Mary J. Blige, Opens Up About Losing Aunt to Breast Cancer & the Need for Black Women to Talk About Cancer
The new film also stars Mary J. Blige, Audra McDonald, Marlon Wayans, and Forest Whitaker. The hotly anticipated title is due out on January 15, 2021. In a bleak year, it's something special to look forward to in the months ahead.
Aretha's Private Battle & Legacy
In December 2010, Franklin had surgery to remove her neuroendocrine tumors. She died from the disease in August 2018, and left an unfillable hole when she passed. And although she was in a class of her own, we have no doubt that Hudson's performance in Respect will deliver, and then some.
The incredible icon, though private through her cancer journey, remains an amazing source of inspiration for not only others fighting cancer, but anyone who strives to be true to themselves, a true original – just like Aretha was.
Related: Jennifer Hudson Honors Aretha Franklin, Who Died from Pancreatic Cancer, With Beautiful Tribute
Pancreatic Neuroendocrine Tumors (pNETs) Explained
Pancreatic Neuroendocrine Tumors (pNETs) are somewhat rare, and thus, there is still more work to be done when it comes to the development of better detection, and treatment.
Related: Patrick Swayze Died 11 Years Ago From Pancreatic Cancer; Today We're Encouraged By Others Battling the Disease Like Alex Trebek & Harry Reid
Thankfully, in the last ten years, detection methods and accuracy have improved substantially. This has led to a rise in the number of cases of patients with pNETs which is a good thing, because it means they are being caught – and will be able to be treated.
pNETs falls under the classification of pancreatic cancer, and pancreatic cancers can be difficult to detect, as a result of symptoms being slow to manifest. That's why early detection for this disease is critical.
As we honor Franklin's life – and a job well done by Hudson in portraying it – we can look to a future with more answers and greater treatment options for this disease.
Detecting Pancreatic Cancer Early Is Crucial
Learn more about SurvivorNet's rigorous medical review process.