Chris Wallace's Battle with Skin Cancer & His Recovery Pastime
Veteran journalist Chris Wallace, who's the anchor of Fox News Sunday and has hosted presidential debates, recently shared his skin cancer diagnosis and treatment, which included surgery.
Wallace spoke with Armchair Expert podcast hosts Dax Shepard and Monica Padman about how important preventative measures – like wearing sunscreen, and wearing a hat – are, and how it's important to take the risk of skin cancer "seriously."
Skin cancer is the most commonly diagnosed type of cancer in the U.S., and you can protect yourself and lower your skin cancer risk by taking prevention steps, like avoiding the sun during peak hours and getting your skin checked regularly.
Journalist Chris Wallace, 74, recently shared that he battled skin cancer and had surgery to treat it.
Speaking with hosts Dax Shepard and Monica Padman on the Armchair Expert podcast, the Fox News Sunday anchor says, "I had skin cancer. I had surgery on my nose. I had nose surgery…Please lather yourself with SPF, and wear a hat and take it seriously. I thought I had [taken it seriously], but I ended up with one right on the middle of my nose and I had to have surgery."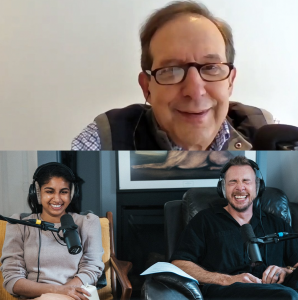 Read More
Wallace describes what helped him during recovery: The very podcast he was appearing on as a guest.
Related: 'Cancer Never Beat Him Because it Never Got His Spirit': 'SNL' Star Cecily Strong Remembers Her Cousin Who Fought Brain Cancer on 'Armchair Expert'
"I have this thing I like to call 'calm-down time,' which is I have about half an hour to 45 minutes at the end of the day. My lovely wife Lorraine goes to sleep and I sit next to her, and I usually read a book. But I wasn't feeling like reading [after surgery] so I discovered podcasts and I discovered Armchair Expert with you guys and I loved it."
Related: Dax Shepard Does DIY Hand Surgery, Speaks Out About Prostate Cancer: Actor and 'Armchair Expert' Lost Stepfather to The Disease
Armchair Expert has often featured survivors like Wallace, or those who have been touched by cancer, including Matt Damon, whose father passed from cancer. Shepard frequently references his father's and his step-father's battles with the disease as well.
Types of Skin Cancer & Treatments
Wallace doesn't specify the type of skin cancer he had. Given its prevalence, it's possible he had basal cell carcinoma (BCC), as it is the most commonly diagnosed skin cancer in the U.S. Squamous cell carcinoma (SCC) is the second most common form of skin cancer; it's characterized by the accelerated growth of squamous cells.
Related: 'Teen Mom 2' Star Jenelle Evans, 29, Gets Biopsy For Skin Cancer Scare And Is Awaiting Results: 'Go Get Your Moles Checked!'
According to the American Cancer Society (ACS), 5.4 million basal and squamous cell skin cancers are diagnosed each year in the U.S. Melanoma is a more rare and more serious type of skin cancer. This year, approximately 106,110 new melanomas will be diagnosed in the U.S., according to the American Cancer Society (ACS).
Related: Don't Forget Sunscreen When You Hit the Slopes! Skin Cancer Poses a Risk Year Round, Here's Why
Skin cancer treatments include surgery, radiation, chemotherapy, and prescription creams. The treatment course will depend on the type of skin cancer you're diagnosed with.
Mohs Surgery Removes Skin Cancer With Smaller Incisions and More Certainty
How to Protect Your Skin from Cancer
Wallaces admirably urges "Armchair" listeners to take preventative measures to protect their skin from skin cancer, and lower their risk of getting the disease. He cites wearing sunscreen, wearing hats, and taking the disease – and risk of it – seriously, as ways to combat skin cancer.
In an earlier interview, dermatologist Dr. Dendy Engelman outlines five easy ways to protect your skin, and lower your skin cancer risk. She tells us:
Avoid the sun during peak hours. This means from 10 a.m. to 2 p.m. It doesn't mean you should never go outside during the middle of the day, but make sure you're protected when you do venture outdoors.
Cover your skin and eyes. A wide brim hat and sun glasses will protect your face, the top of your head, your ears, and the delicate skin around your eyes.
Affirming Wallace's advice, she says: Wear an SPF of 30 or higher. Plenty of facial moisturizers have SPF built into them. Reapply often.
Get an annual skin check. You can check your own skin for anything that looks out of the ordinary, but you should still get a yearly check to make sure you didn't miss anything. If you do happen to notice anything out of the ordinary in between checks, schedule an appointment to talk to your doctor about it ASAP — it is always worth it to make sure.
Avoid tanning beds. "There's absolutely no benefit to going to a tanning bed," Dr. Engelman says.
Top 5 Ways to Protect Your Skin From Skin Cancer
Learn more about SurvivorNet's rigorous medical review process.