The U.K.'s Manchester United is one of the best soccer teams in the world. Its prestige, naturally, is due in large part to the strength under pressure of its players. So it should come as no surprise that Max Taylor, an under-23s player — the most senior of Manchester United's youth teams — who was diagnosed with cancer in November 2018, says the disease has only made him more determined when it comes to his soccer goals.
"If anything, it has increased my ambition," Taylor told BBC Sport on Wednesday. "I take things head on. Just go for it. Don't be scared."
Read More
Taylor reportedly was diagnosed initially with cancer in his testicle, but after a full-body CT scan, doctors told him that the cancer had spread to his abdomen and that there were a few "specks" on his lungs as well. The treatment: chemotherapy.
It was all "surreal," he told the BBC. "My mind was running 100mph. 'What will happen? What's next? Will I play football again? Will I be alive?'"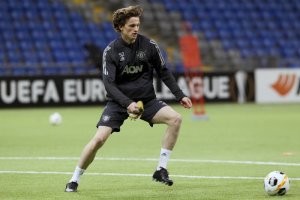 Manchester united
The team kept track of Taylor's progress and, this past February, announced on its website that Taylor was cancer-free.
"He is still in the recovery process and is continuing to work with the club's medical department for the foreseeable future," the blog post read.
In the post, Taylor gave a shout-out to his loved ones: "Words cannot describe how much my family has helped me through this. My mum and stepdad Matthew, my brother George, Meir and my girlfriend Lydia, and all the rest of the family, have provided invaluable support."
But that wasn't the end of his cancer journey. He needed another operation to address some swollen lymph nodes as one had attached itself to the main blood vessel, the BBC reported.
It took him several months to fully recover, he said, and now, he wants to give back.
"I don't want [cancer] to be what people remember me for. I want to be a good person, a great footballer and someone who gives back," he told the publication, sharing that he has been visiting children with cancer in the hospital.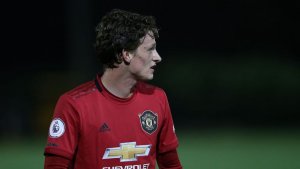 Getting Checked for Testicular Cancer
Some SurvivorNet community members with testicular cancer have said that getting screened saved their lives. One of those survivors, Todd Rosenbluth, said he used to avoid the doctor at all costs.
"I think I was cocky. I worked out constantly, I ate great, did my share of drinking, and I thought I'd just be fine," Rosenbluth told SurvivorNet.
Testicular cancer survivor Todd Rosenbluth on the importance of getting screened for testicular cancer.
It wasn't until Rosenbluth met his wife, and she insisted he go, that he began getting regular check ups.
"My wife definitely saved my life," he said. "Luckily, when I caught the testicular cancer it was so early that I'm totally fine to this day, and it's because of her. Testicular cancer is 99 percent curable if it's caught early enough — and the only way to catch it is a self exam, or go to the doctor."
Learn more about SurvivorNet's rigorous medical review process.
---