A Story of Love and Perseverance
Country singer-songwriter Kelly Lang has published a new autobiography telling the story of her upbringing, her relationship with husband T.G. Sheppard, and her battle against breast cancer.
Lang is a 17-year breast cancer survivor, and she sees her cancer journey as an experience that has strengthened the core relationships in her life.
According to Lang, living with cancer has also taught her how to live more fully. The disease puts into perspective what is really important in life and helps her cherish every moment she has.
Country singer Kelly Lang has been sharing her story as a songwriter since she was 6-years-old. Now, at 54, she has decided to put it down on paper.
With an introduction by fellow breast cancer survivor Olivia Newton-John, Lang's new autobiography is a narrative of love and struggle. Her husband, country legend T.G. Sheppard, known for No. 1 hits such as Party Time and Only One You, talks candidly about his financial troubles. And a chapter is dedicated to telling the story of Lang's battle against breast cancer.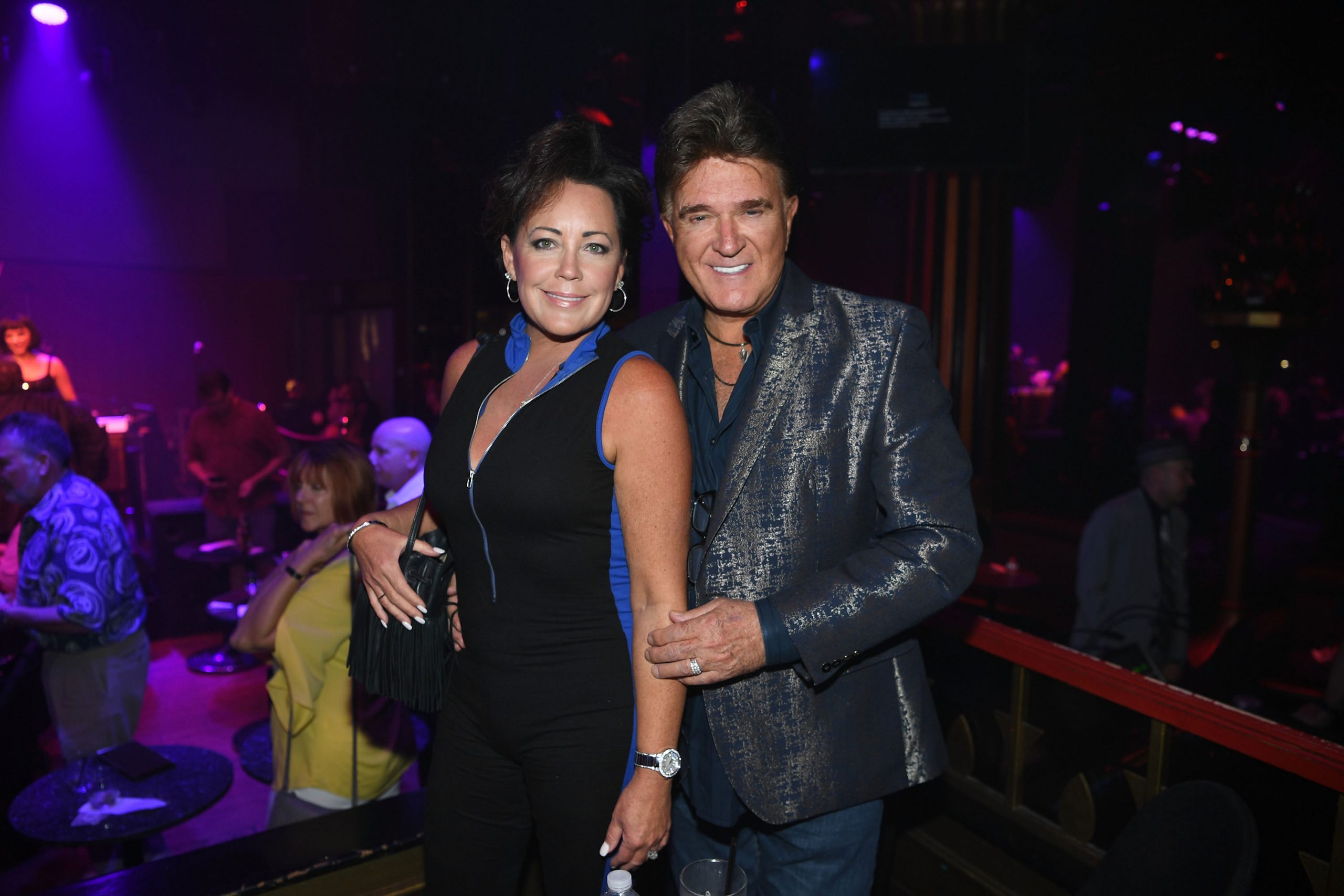 Read More
Lang was inspired to write her autobiography when she happened upon a collection of scrap papers she had hidden away deep in the corners of her garage. The papers included notes from her time battling breast cancer, and specifically, what it was like to go through this experience with a partner.
"A lot of partners, they end up breaking up," she told Tulsa World. But partners who stick together come out the other side with a bond that has withstood one of the toughest tests life can throw at it.
Lang is a 17-year breast cancer survivor, and she says that the disease that threatened to take her life has paradoxically taught her how to live. "People look at cancer sometimes like a death sentence," she said. "But I chose to look at it as, hey, I've been dealt these cards. I'm going to look at it as my life sentence. And I'm going to choose to live happier and bolder and more appreciative."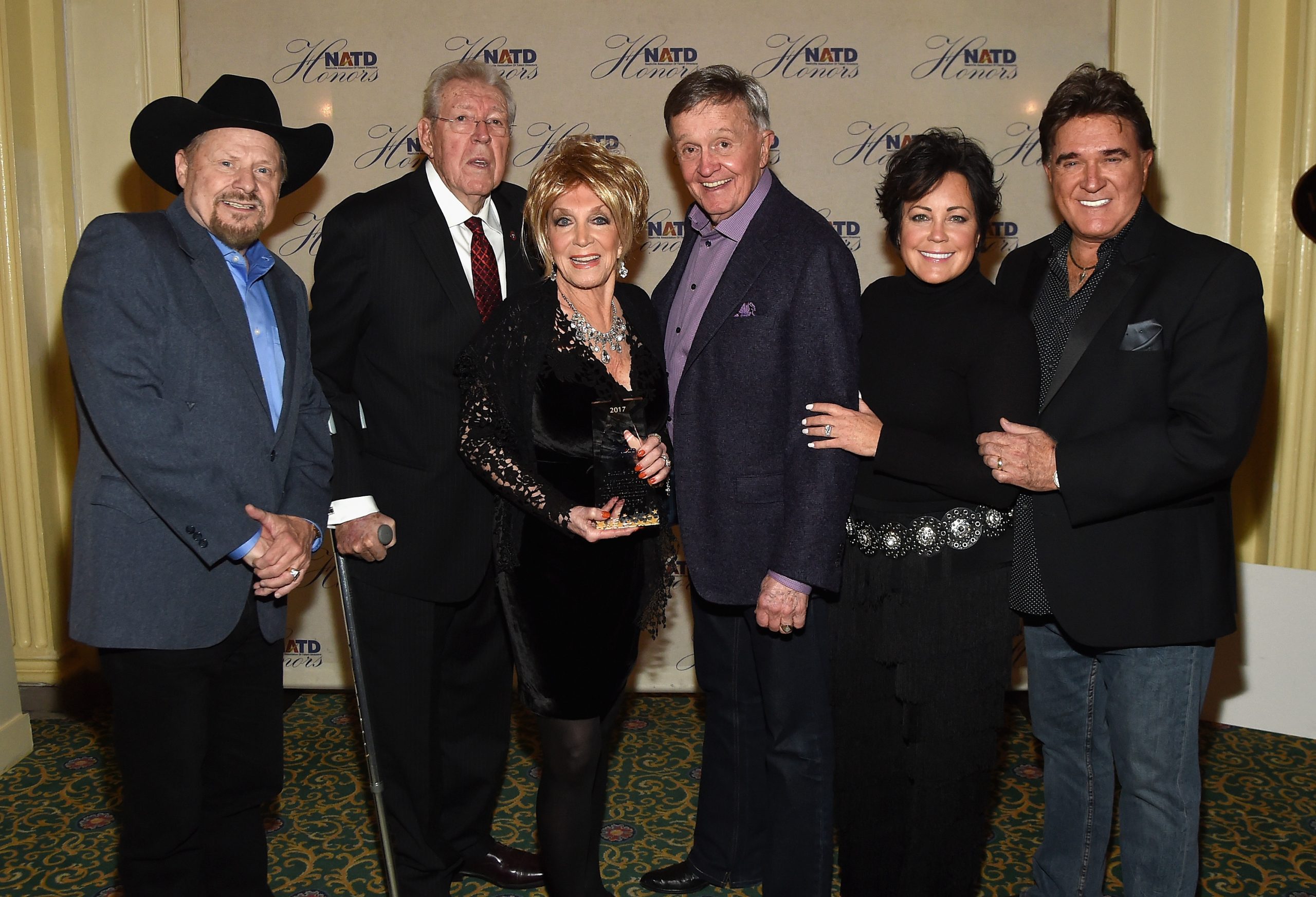 For Lang, breast cancer has been a reality check—a reminder to take full advantage of the moments you have and celebrate life as you live it. "Don't wait for a special occasion," she said. "If you have breath in your lungs, that is special enough of an occasion."
Even the title of Lang's autobiography sends a powerful message about how she has chosen to live through cancer: I'm Not Going Anywhere.
Lang says she and Sheppard opted to be "raw" in opening up in the book.
"We realized that if we hide the truth or try to be something we're not, that's not helpful to people," Lang said. "So we decided to be very transparent within the pages of this book to allow people to see, hey, you can come back — not only from cancer, but from a bad divorce or a bad financial situation to be stronger and more helpful to other people."
Writer and actress Jill Kargman on what cancer can teach you about your relationships.
The Importance of Support Through Cancer
Having a strong support system can make a major difference for people battling cancer. And this support system can look very different for different people; it can include family, friends, colleagues, and romantic partners.
Cancer can be a litmus test for romantic relationships, too. Actress and melanoma survivor Jill Kargman speaks to this in an earlier interview, she says, "I think cancer is a great way to find out if you're with the love of your life or a shithead. I think it presses the fast forward button on getting to the bottom of that answer, because a lot of people in middle age are kind of at a crossroads, waiting for their kids to fly the coop."
"And I think if you're with someone who is not supportive and kind of emotionally checked out or doesn't tell you you're still beautiful with that, this might not be your person," says Kargman.
Jill Kargman said the support of her inner circle – like close friend Drew Barrymore – made her experience with cancer bearable.
Additional Resources for Support
Cancer is a shock to the system, and nobody should have to face it alone. Of course your loved ones want to help, but sometimes you—and those who are supporting you, too—might need guidance from trained professionals and/or people who've faced the same circumstances.
Here are some options for looking beyond your immediate social circles:
See if your hospital offers a support group for people in treatment (there may even be a particular one focusing on the type of cancer you have), and/or private sessions with a hospital social worker. Many cancer facilities are realizing the importance of these resources and working to make them easily available.
Two organizations additional support organizations are Young Survival Coalition, for people diagnosed with breast cancer at younger ages (generally, early 40s or below); and SHARE, for women and families affected by breast, ovarian, or uterine cancer.
Cancer Care offers support groups, one-on-one counseling, and also financial guidance—in person (when it's possible) or by phone.
Remember—loved ones of the person with cancer may need help too, and many hospitals and organizations (including the ones above) are working to provide it. Keeping everyone's needs in mind and trying to address them will help your whole crew to stay sane and face the stresses that cancer can bring.
Contributing: SurvivorNet staff
Learn more about SurvivorNet's rigorous medical review process.
---