Alcohol and Cancer
American country music group Lady A kicked off its new tour with member Charles Kelley, 41, celebrating nine months of sobriety.
Kelley sang a goodbye song to whiskey, and giving up alcohol can reduce your risk of developing cancer.
According to the American Cancer Society, alcohol "clearly" increases risk of cancers of the mouth, throat, voice box and esophagus.
In addition, the ACS says long-term alcohol use has been linked to an increased risk of liver cancer.
Oncologists say moderate alcohol consumption is an answer for people looking to balance cancer risk with the enjoyment they get from drinking.
Read below to learn one cancer survivor's tips on how to break an unhealthy habit while dealing with stress.
American country music group Lady A kicked off its new tour to cheering fans in Nashville, marking a triumphant return for member Charles Kelley in particular. Kelley sang an emotional goodbye song to alcohol after having given up alcohol in the months prior, a decision that can help reduce your risk of developing cancer.
Lady A had intended to start this tour earlier, but they announced in August that they were putting it on hold so Kelley could focus on his health.
Read More
"We are a band, but more importantly… we're family,"
the trio wrote at the time
. "We're proud to say that Charles has embarked on a journey to sobriety. So, right now in order to be the healthiest, strongest and most creative band we can be, Lady A will take the time with the support of our families and team of professionals to walk through this together." Charles Kelley, 41, has struggled with alcohol for years. But now he's sober with the full support of his Lady A bandmates Hillary Scott, 37, and Dave Haywood, 40. After nine months of sobriety, he's happy to bring a show to fans that he's truly proud of.
View this post on Instagram
"I wanna thank all the fans who understood when I needed to take some time off to work on myself and push back the tour," he wrote in a recent Instagram post. "I can say for certain that the show we have been able to create is the most personal and thorough show we've ever had in our 17 year career."
Lady A's Charles Kelley Makes a Triumphant Return
Charles Kelley made the brave move to talk about his sobriety journey during the tour's opening night on April 14, 2023. Ahead of his performance of his latest solo release, "As Far As You Could," he shared a touching message about the song and its origins.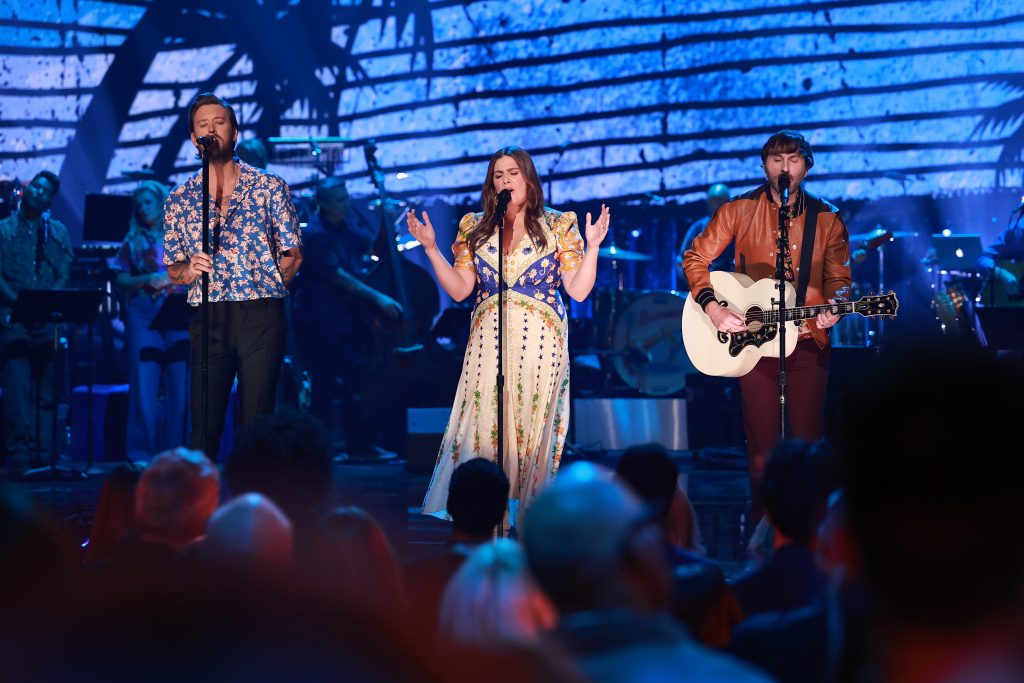 "So, recently I just celebrated nine months of sobriety," Kelley reportedly said to screams from the audience.
"It was a long journey. It became obvious to me several times but I finally did something about it."
He continued: "I had written in my journal a little goodbye letter to whiskey. I said, 'Whiskey, you took me as far as you could. Now it's time to put you down.'"
He added that he's "really proud" of the song.
"Sometimes it feels a little uncomfortable singing, but I want to be a little more honest in my songwriting," Kelley said.
We applaud Kelley for taking action to prioritize his health and encourage others to do the same if they feel they have an unhealthy relationship with alcohol, which can increase your risk of developing cancer.
The Link Between Alcohol and Cancer
The World Health Organization has plainly said no level of alcohol consumption is safe for our health.
"Alcohol is a toxic, psychoactive, and dependence-producing substance and has been classified as a Group 1 carcinogen by the International Agency for Research on Cancer decades ago – this is the highest risk group, which also includes asbestos, radiation and tobacco," a 2023 statement from the WHO reads.
"Ethanol (alcohol) causes cancer through biological mechanisms as the compound breaks down in the body, which means that any beverage containing alcohol, regardless of its price and quality, poses a risk of developing cancer."
Alcohol consumption can increase your risk for many different types of cancer, according to the American Cancer Society, including cancers of the:
Mouth
Throat (pharynx)
Voice box (larynx)
Esophagus
Liver
Colon and rectum
Breast
The ACS also says alcohol likely increases the risk of cancer of the stomach and might affect the risk of some other cancers as well. Overall, the more alcohol you drink, the higher your cancer risk.
When it comes to cancers of the mouth, throat, voice box and esophagus, alcohol "clearly" increases risk. Meanwhile, drinking and smoking together puts you at a much higher risk for these cancers than drinking or smoking alone.
"This might be because alcohol can help harmful chemicals in tobacco get inside the cells that line the mouth, throat, and esophagus," the ACS website states. "Alcohol may also limit how these cells can repair damage to their DNA caused by the chemicals in tobacco."
For liver cancer, "long-term alcohol use has been linked to an increased risk." One possible explanation is that regularly drinking a lot of alcohol can cause liver damage and lead to inflammation and scarring.
Regarding colon and rectal cancers (colorectal cancer), the ACS says alcohol use has been linked with a higher risk of cancers of the colon and rectum with stronger evidence for this in men than in women, though studies have found the link in both sexes.
Does Alcohol Impact the Risks for Colon and Other Cancers?
In a previous interview with SurvivorNet, Dr. Heather Yeo, a colorectal cancer surgeon at New York Presbyterian/Weill Cornell Medical Center, said she believed alcohol increased the risk for certain cancers but acknowledged that the data was mixed, particularly for colon cancer.
"I do think that high levels of alcohol certainly predispose to a certain number of cancers, including pancreatic and liver cancer, and may predispose to colon cancer," she explained. "But there's also some data that shows that low levels of alcohol, or a glass of wine here and there, may actually lower your risk of colon cancer."
When considering breast cancer, we know that consuming even small amounts of alcohol can increase risk.
"Each drink increases a woman's risk for breast cancer. So binge drinking, it's not good for anybody," said Dr. Elizabeth Comen, a medical oncologist at Memorial Sloan Kettering Cancer Center. "And it's also not good for a woman's increased risk of breast cancer."
Alcohol Can Increase the Risk of Developing Breast Cancer
While acknowledging the mixed messaging people have received regarding the impact of alcohol on their health over the years, Dr. Comen advises people to think about moderation and recognize the risks of consuming alcohol.
"Patients ask me this all the time, 'Well, how much can I drink?'" she said. "If you want to have absolutely no risk from alcohol, then don't drink at all. But probably having less than four glasses a week of alcohol is probably OK."
Dr. Yeo shared a similar message regarding moderation.
"For women, anything over a half a glass or a glass a day is probably not helping your overall health," Dr. Yeo said. "For men, they can probably go one to two glasses before they start seeing health effects."
Tips for Avoiding Alcohol When Stressed
Some people turn to alcohol to cope with the stressors of life. Whether it's something a heavy workload or a recent cancer diagnosis, know there are ways to manage the temptation when life triggers a desire for alcohol.
Victoria English Martin, a nutritionist and wellness coach in Denver, Colorado, knows what it's like to turn to alcohol after a harrowing diagnosis.
After addressing her unhealthy relationship with alcohol earlier in life, she briefly returned to drinking following her breast cancer treatment.
Stressed Over a Cancer Diagnosis? 6 Tips to Help You Avoid Reaching for Alcohol
"Once treatment was over and the trauma hit me, I briefly returned to drinking," she told SurvivorNet.
"The shame of poisoning my body after fighting for my life was paralyzing. Since alcohol had become my default for dealing with unresolved physical and emotional pain, it was only natural that it happened."
Now a certified recovery coach on addiction issues, she works with clients to change their unhealthy habits with alcohol, food or shopping through her "After the Crisis" coaching program.
"My body is beautifully broken. I honor it every day…using my brain, empathy and intelligence to serve others," Martin said.
Below are Martin's six tips on how to stay clean or break an unhealthy habit while dealing with the stress of a cancer diagnosis or treatment:
Mindset: The way you frame this journey of change makes a huge difference. Instead of looking at it like this is something you have to give up, try making a tiny shift in your language and thinking that still feels true. Have an open mind and think about what you will gain and learn, rather than approaching from deprivation.
Be Curious: If you are trapped in a habit, which is no longer serving you, the shame cycle is all too familiar. Does it feel like a tired tape playing over and over in your head? What would it feel like to experience some new thoughts and feelings to replace the worn out ones? It is empowering to realize that you can change your patterns and see what is on the other side.
Understand This is Not the Garden of Eden: Thinking of anything as "forbidden fruit" creates even greater cravings, feelings of resentment and deprivation. You are simply getting curious and creating changes that you get to make. Also, emotional attachments to our habits are very real, so it is perfectly healthy to acknowledge and honor these feelings.
Create a Toolbox: Life can be hard. We don't always get to choose our "hard," but in this situation, you do. Habits, which no longer serve us, did serve a purpose at some point, and that is part of why we use them past their expiration date. You may be surprised at how uncomfortable some moments can be, but you can learn tools and tactics that will make it easier than staying stuck.
Find Your People: You are not alone. Whatever your "thing" is (maladaptive coping skill), you are not the first one to use it. Luckily, there is strength in numbers and a community where you can connect with people who understand what it is like. Sharing your experience won't just help you feel less alone, but you will be helping others.
Drop the "Shoulds": One of the quickest ways to be defeated is by "shoulding ourselves." Expecting to be perfect and tearing ourselves down will only lead to our maladaptive habits gaining more of a foothold. Practice speaking to yourself the way you would speak to a friend, and see how kindness gets you moving in the right direction.
Contributing: Noorulain Khawaja
Learn more about SurvivorNet's rigorous medical review process.