Support Through Cancer
"Riverdance" creator Michael Flatley has just informed the public that he's battling an "aggressive" disease, which has not been disclosed and is now in the care of doctors after undergoing surgery.
Flatley previously battled melanoma. He was diagnosed in 2003.
Arming yourself with a strong support team – friends, family, and partner – while fighting cancer can make the journey feel less daunting.
Michael Flatley, the creator of the hit show "Riverdance" and a
64-year-old melanoma survivor
who previously served as an ambassador for cancer survivors, has just informed the public that he's battling an "aggressive" disease.
The dad of one recently underwent surgery and is now in the care of doctors as he recovers from an unidentified form of cancer, his official social media accounts revealed on Wednesday.
Read More
"Dear friends, we have something personal to share, Michael Flatley has been diagnosed with an aggressive form of cancer. He has undergone surgery and is in the care of an excellent team of doctors," read Flatley's most recent post, featuring a black and white photo of the Irish-American dancer looking at a body of water with mountains in the background. "No further comments will be made at this time. We ask only for your prayers and well wishes. Thank you. 🙏🏻 Teamlord," the post continued.
January 11, 2023
Flatley was previously diagnosed with malignant melanoma, a skin cancer, in 2003.
Speaking to Ireland's the Sunday Independent back in 2021, Flatley recounted an MTV viewer in America noticing one of his first signs of skin cancer, a brown spot on his face.
The viewer spotted the symptom during an interview and quickly told his personal assistant, which prompted Flatley to seek medical advice.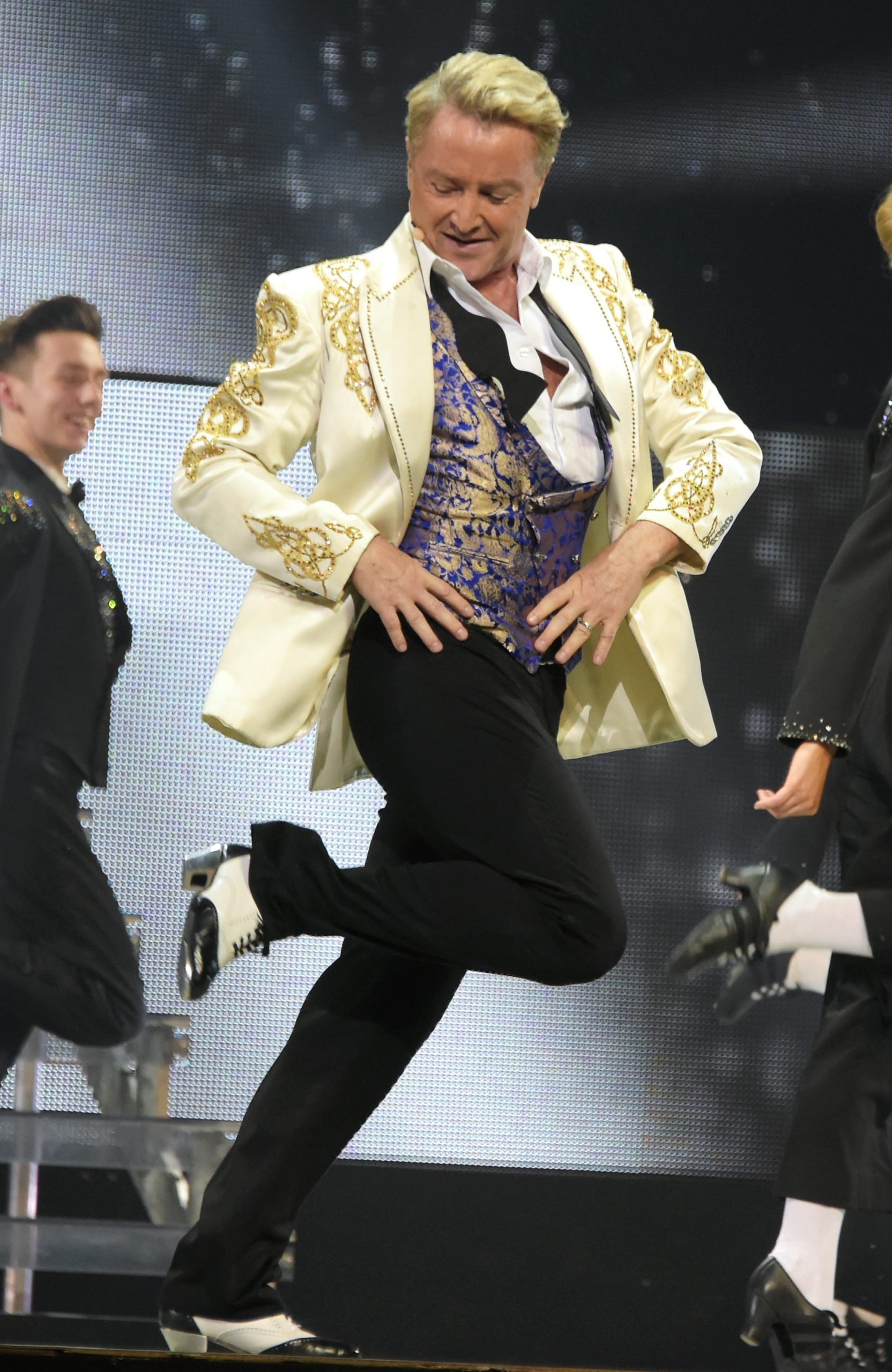 At the time, Flatley was in incredible shape and about to fly to Barbados, but the trip had to be canceled.
"They advised me to go and have it looked at. I did and the doctor took a sample of it there and then. I was flying to Barbados the next day and he gave me a call and asked me to come and see him," Flatley explained.
"I said I was leaving for the airport and would he mind if I called him when I got back? He said, 'no, I need you to come in immediately'. That was a little scary. I canceled the flight and went straight in to see him."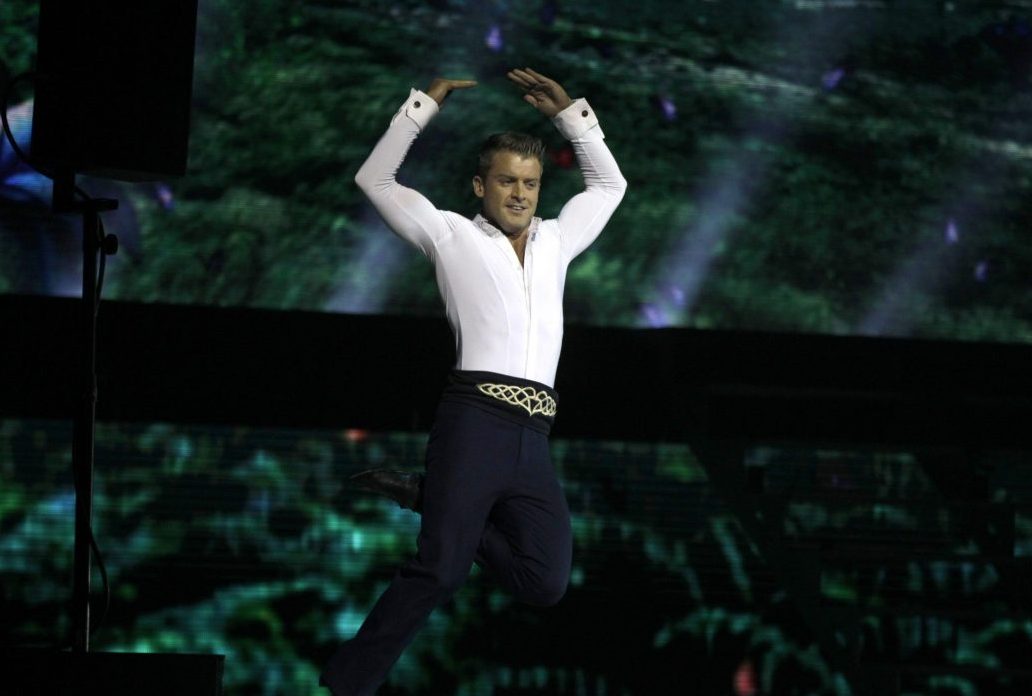 Flatley continued, "So many people who surround me have had cancer and so many people I know have died from it."
"I was diagnosed with skin cancer myself and it was a very scary time. I sympathize with anybody who is lying on that bed and facing the uncertainty of the future. It can be a frightening place," Flatley said.
"It was a malignant melanoma that I was diagnosed with. It was around 2003 and it was purely by chance that it was noticed."
And although it's common for dancers to retire in their 30s or 40s, Flately hasn't let his age or health issues slow him down. In 2014, he and his dancers appeared on Broadway in Michael Flatley's Lord of the Dance: Dangerous Games, and performed on The Late Show with Stephen Colbert to promote their work.
Learning About Stage 4 Cancer
Also referred to as metastatic or advanced, stage 4 refers to cancer that has spread to other organs or parts of the body. The reason doctors diagnose cancer by its stages (from 0 to 4) is to have a common language for discussion as well as to make a determination for the best and most appropriate treatment.
Stage 4 cancer is a serious diagnosis. But especially now in the age of immunotherapies and other new therapies, some stage 4 cancers, "can have really profound, durable responses to treatment," Dr. Irene Kang, who specializes in medical oncology at USC Norris Cancer Hospital, told SurvivorNet.
Is Stage 4 Cancer Curable?
Distant metastasis (when your cancer spreads) alone does not necessarily mean a cancer is incurable. "Unfortunately at this point in time, in the vast majority of cases, a cancer spread distantly is a cancer that we can't cure — but there are some exceptions," Dr. Kang tells SurvivorNet.
For instance, "Not all breast cancers are the same, and not all stage 4 breast cancers are the same," she says. "You can have a cancer that spreads distantly to many different organ systems or you can have a cancer that's spread, let's say, to just one or two sites."
As another example of a stage 4 cancer with a better prognosis, she cites colon cancer that's only spread to one site in the liver.  "That may be a cancer that we can still cure," Dr. Kang says.
Overall, she notes, "with the help of new therapy, it's becoming possible to have long-term disease control with treatment," in the case of some advanced cancers.
Support During A Cancer Battle
It's no secret that fighting cancer can be overwhelming, so having physical and emotional support from friends during your battle is huge. Thankfully, it seems that Flatley has been able to live his life to the fullest with supportive loved ones by her side.
Treating Depression After a Cancer Diagnosis
Licensed clinical psychologist Dr. Marianna Strongin says having people by your side during this "arduous chapter" of your life can be very beneficial.
"Studies have found consistently that loneliness is a significant risk factor for physical and mental illnesses and the trajectory of recovery," she wrote in a column for SurvivorNet. "Therefore, it will be important that you surround yourself with individuals who care and support you throughout your treatment."
That being said, it's very important to know your limits on what you can handle during treatment.
"Going through treatment is a very vulnerable and emotionally exhausting experience," she wrote. "Noticing what you have strength for and what is feeling like too much… [is] extremely important to pay attention to as you navigate treatment."
When someone is first diagnosed with cancer, it can feel scary, and even downright debilitating. Some people may experience grief, anxiety, and depression following a cancer diagnosis. Know that this is normal, and help is available to you. For those experiencing serious mental health problems as a result of a diagnosis, it's important to seek help.
Dr. Scott Irwin of Cedars-Sinai explains in an earlier interview why it's critical to treat mental health problems when battling cancer. He says, "Depression is a really interesting topic, because a lot of people assume that, oh, they have cancer. They must be depressed. That's actually not true. 85% of patients do not get what would be considered clinical depression."
Dr. Irwin says only 15% of people experience clinical depression, and that seeking treatment for it is important. "Depression and stress make it harder to treat cancer, make it harder to tolerate the treatments," he says. "For prescribing medications for depression in the context of cancer, I often try to choose medications with the lowest side effect profile. If patients are getting hormonal therapy, there's particular antidepressants that we can't use, because they may lower the effectiveness of that hormonal therapy. And so we choose antidepressants that don't impact the cancer care."
Facing the Unknown with a Positive Outlook
Gratitude: what is it and why does it matter? You've probably heard the word thrown around here and there when discussing complex concepts. But living with gratitude is quite simple in its meaning. It means being thankful for what you have and showing appreciation in your day to day life — and it can be really helpful for those struggling with mental hardships.
How Can Gratitude Lead to a Healthier Mindset?
Dr. Zuri Murrell, a colorectal cancer surgeon at Cedars-Sinai Medical Center, told SurvivorNet that his patients who live with gratitude tend to handle treatment better because this attitude is one way to stay mentally healthy.
One reason this phenomenon is often reported anecdotally could be due to the reduction in stress level. Stress and anxiety can lead to physical issues, and practicing gratitude can help get both under control.
"The patients who do well with cancer, they live life with that kind of gratitude, but in terms of everything," Dr. Murrell explained. "They're grateful, not for cancer, but they're grateful for an opportunity to know that life is finite."
According to the National Alliance on Mental Illness, multiple studies have indicated that learning to live with gratitude can lead to more happiness and less stress. One way to exercise gratitude is to take time to think about things you appreciate everyday, and some people find it helpful to write down those things in a journal.
Contributing: SurvivorNet Staff
Learn more about SurvivorNet's rigorous medical review process.
---