Val Kilmer, the "Top Gun" actor who is currently battling throat cancer, has been really vocal lately about the various art and art appreciation causes he's involved with. Indulging in the healing powers of art, whether you're making it yourself or admiring the work of others, is becoming more and more common with cancer survivors — and for a good reason.
Over the past month or so, Kilmer, 59, has been spotted out in public multiple times with a trachea breathing device attached to his throat. Previously, the actor had covered up the device with a scarf — but he seems to be getting more comfortable with the side effects of his cancer treatment. Kilmer disclosed in a 2017 interview that he had throat cancer, and he had underwent surgery on his trachea — but the actor did not disclose whether he had been declared cancer-free, nor what stage his disease was diagnosed at.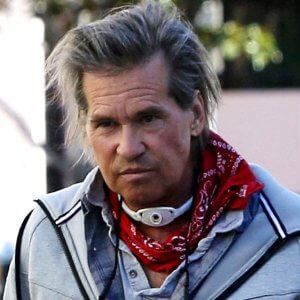 Read More
However, despite the cancer battle — Kilmer has been incredibly involved in the artistic causes he is passionate about. The actor will be appearing in "Top Gun: Maverick" — the 2020 sequel to the 80s classic — but he's also been heavily involved with other artistic projects.
RELATED: VAL KILMER IS LIVING WITH A TRACHEOSTOMY; WHAT IS IT AND WHAT ARE THE NEXT STEPS?
On Instagram this week, Kilmer announced that a gallery he is working with is in its final stages and will open to the public soon. "It's all seemed to happen in a sudden, brilliant, flash. We're in the final stages of completing our gallery, having spent the past year crafting a very diverse and carefully selected gallery program at @helmelstudios," the actor wrote.
He continued to explain that the gallery will feature beautiful artwork, as well as a series of photos from the Salton Sea (in California) and ghost towns. "During this process I met @boskohrnjak Known for one style of art, he's been privately tinkering on a new, original series of paintings. I am just so thrilled he's agreed to bless us with. But before you get to see any of that, he's going to visit the studio and share a slideshow of photos from the Salton Sea and ghost towns of mid-century architecture. Areas he's spent considerable time documenting and researching. It's a fascinating and surreal look at the American dream."
The gallery Kilmer is referring to is HelMel Studios — which is in Los Angeles. The actor has also been heavily involved with another passion project, the TwainMania Foundation — his charity which educates young people about writer Mark Twain's legacy.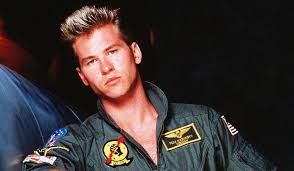 Using Art To Cope During The Cancer Journey
Kilmer is one of a huge number of cancer survivors turning to art while in recovery. Hospitals around the world are actually making changes to help patients make use of the amazing healing power of art during recovery time. A 2017 study, which appeared in the International Journal of Qualitative Studies in Health and Well-being, found that just putting art on the walls in hospitals could have a pretty dramatic effect on how patients are feeling. Study co-author Michael Mullens told ArtNet that art can reduce the experience of pain through distracting a patient's attention.
The Cleveland Clinic, a medical center with a massive department devoted to cancer care and treatment, established an in-house art program in 2006. Curator Joanne Cohen told ArtNet that they believe fine art is good medicine — the clinic's collection offers thousands of beautiful and diverse works spread out over 38 million square feet. The art for consumption is not something most people expect when visiting a hospital — but Cleveland Clinic's curators aim to interest and engage both people who have to stay in the hospital for an extended period of time, and visitors who may just be popping in for a few hours. The reactions they've gleaned from patients have been quite extraordinary.
Members of the SurvivorNet community have also turned to art to deal with the sometimes tumultuous feelings that come with a cancer diagnosis. Marianne Cuozzo, who has been through cancer three times, the first when she was just 28 years old, says that art played a major role in how she dealt with the disease.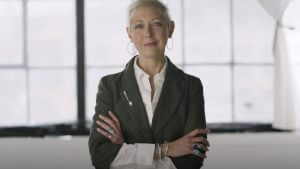 "When I was first diagnosed when I was 28, I had a little studio in my house and I'd go in the studio and I have these huge pieces of charcoal, and I would do these really angry charcoal drawings, and I'd roll them out and I'd stuff them under the couch," Marianne said. "No one was meant to see them because it was just for me and my cathartic … getting out my anger. Recently, when I had the breast cancer, it became [about] body image … My artwork is very reflective of my cancer journey."
Learn more about SurvivorNet's rigorous medical review process.