A decorated Marine is entering a new battle after doctors discovered a malignant brain tumor that had been misdiagnosed as benign.
Lance Corporal Rian Ilett, 33, discovered this news after surviving a combat explosion in the Middle East, with doctors informing him at the time that he had just one year to live.
Read More
That was in 2019, and two years later, he is still fighting while sharing his story in
Every Day Is A Battle: Fighting Demons, Jihadis, and Terminal Cancer,
a memoir about his life.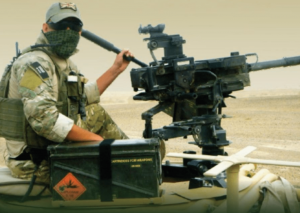 Despite being misdiagnosed while serving, Ilett states in the book that he owes his life to the service.
"I was heading for a life of underachievement as a mischievous teenager when my college lecturer suggested I join Her Majesty's Royal Marines Commandos," writes Illet in an excerpt from the memoir, which first appeared on DailyMail.com.
Ilett notes that his school years did little to stimulate his mind, but that all changed while in training.
"After the brutal commando course, which saw me dangling off high ropes overcoming my weakness and submerged in cold water, I discovered that by altering my mindset, I could push my body beyond what I thought was possible."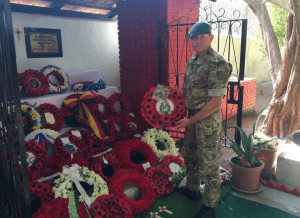 That ability served him well throughout his time serving as a Marine and continues to serve him well now in his cancer battle.
He soon found himself among the most elite commandos when he received his Green Beret, launching a 13-year career in the service.
During that time, Ilett saw battle across the Middle East, with frequent deployments to Iraq and China. He also survived a blast in 2010 when a Taliban device exploded while he was in the field.
His tumor first came to light in 2017 after he agreed to participate in a study examining how soldiers' brains function in battlefield scenarios.
A brain scan performed as part of that study showed that Ilett had a tumor, but he was assured it was a benign growth.
Ilett now believes that this was a misdiagnosis, which happened despite an assurance from those conducting the study that "a department neurologist who is a medical doctor with experience interpreting brain MRI scans and treating brain disorders" would review each case if there was any reason for concern.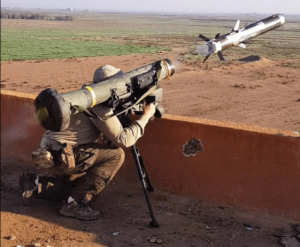 It would be another two years until Ilett learned that the tumor was malignant, and that he had just one year to live.
That terminal diagnosis came after Ilett managed to survive yet another explosion, which occurred again during a combat mission, only this time with the Islamic State.
Ilett returned home for treatment after the blast and headed to the base for redeployment when he got the call informing him that he needed to attend a meeting.
That is when he learned of his diagnosis and started a new battle with stage IV brain cancer.
The man who gave his life to fighting for his country is putting up an impressive front thus far, defying doctors, who gave him a prognosis of 12 to 14 months. He is still thriving over two years later.
The father of 13-year-old twins also filed suit against Britain's Ministry of Defense in hopes that the money can support his family should he pass away – not that he has plans to lose this battle.
"Applying the same positive thought process I'd forged and adopted in the military, I pushed my body to overcome the doctors' prognosis," writes Ilett.
"Despite being told I should be dead more than a year ago, I am still here to tell this tale. This is my story of never giving up."
A spokesperson for the Ministry of Defence responded to Ilett's claims by stating: "Due to the ongoing legal case we cannot comment on specifics, but our thoughts are with Lance Corporal Ilett and his family at this time."
What Is A Malignant Brain Tumor?
Malignant brain tumors are cancerous growths that spread fast and are often fatal.
If undetected, the cancer will quickly spread through the brain and then move into the spinal cord.
In most cases, a malignant brain tumor is a secondary cancer, though that is not the case with Ilett. His cancer started in the brain so it is a primary brain tumor.
Malignant brain tumors are difficult to treat, though there are some instances when the tumor can be surgically removed by a surgeon.
Survival rates for malignant brain tumors are among the lowest, but most individuals who survive five years do make it to the 10 year mark. Overall, 40 percent of people live at least one year, 19 percent make it to five years, and 14 percent will survive 10 years after their diagnosis.
New Hope For Glioblastoms Patients
Signs And Symptoms of Malignant Brain Tumor
The signs and symptoms of a malignant brain tumor can vary greatly based on the size, spread, and location of the cancer.
As a result, some individuals will not feel any real effects for some time while others will start to show symptoms almost immediately after the cancer starts to grow.
Common symptoms include:
intense and frequent headaches
intense pressure similar to a sinus infection
seizures
body tremors
nausea
fatigue
sudden changes in behavior
shifts in personality
shot-term memory loss
weakness of the legs and/or arms in one side of the body
blurred vision
difficulty speaking and remembering words
Individuals who experience multiple symptoms for any extended period of time should schedule an appointment with their doctor.
Fighting Brain Cancer With Electric Fields
Learn more about SurvivorNet's rigorous medical review process.
---