Miranda's Treatment Effects
Actress Miranda McKeon, the 19-year-old star of Netflix's Anne with an E, is fighting breast cancer.
She's undergoing chemotherapy to treat her disease and recently shared her hair loss with fans on her Instagram stories.
It's rare for someone as young as McKeon to be diagnosed with breast cancer; people with a family history of breast cancer should begin screening before age 45, the recommended age to begin annual mammograms.
Actress Miranda McKeon of Netflix's 
Anne with an E 
is fighting breast cancer and sharing her cancer journey with fans via social media; in a recent Instagram story, she bravely showed fans her balding head, a result of chemo treatment, and shared that she starts her fourth round of chemo tomorrow.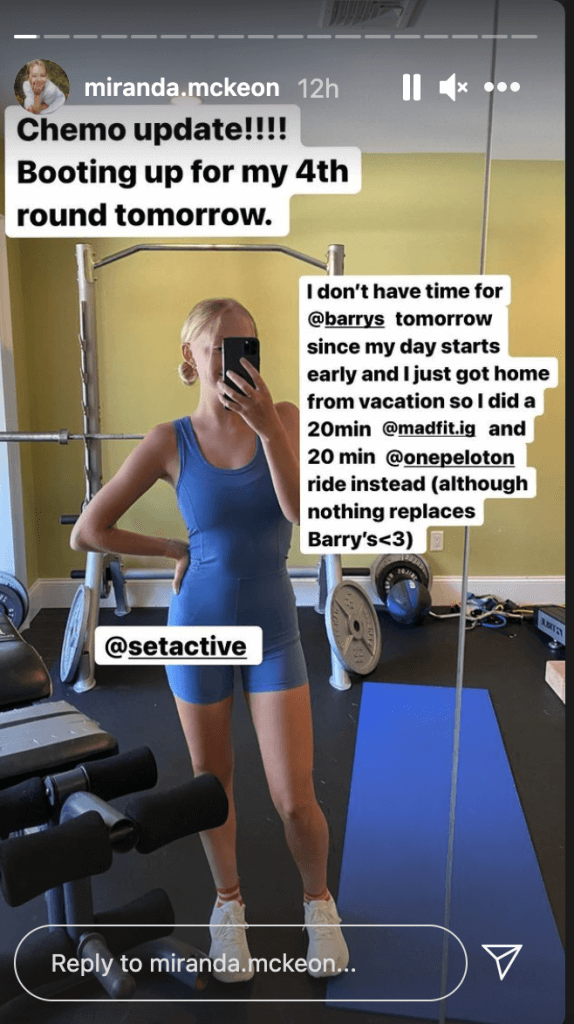 Read More
McKeon writes on Instagram, "This pic makes my stomach turn a little bit but here you see all the thinning."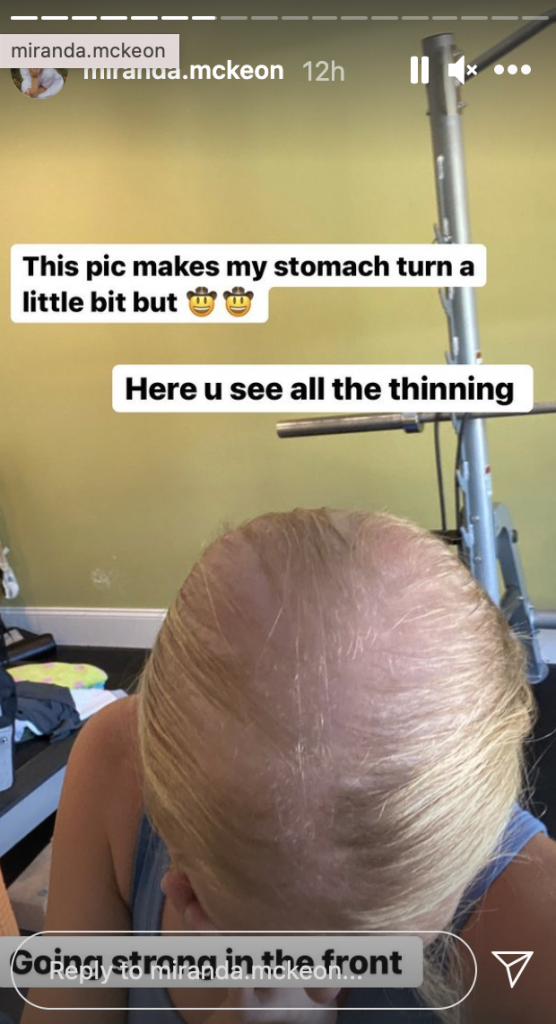 She goes on to share, "I haven't worked out in 2 weeks (been going on lots of walks though). My third round of chemo hit me way harder than the previous two and I was feeling physically pretty down…"
McKeon says she's been stressed amid treatment, too. She writes, "Been super stressed about [my hair loss] this past week since the shedding has continued since the initial 'rain down' (3 days where the majority fell out) and I'm not sure it's gonna hold on for 2 more months / 5 more treatments."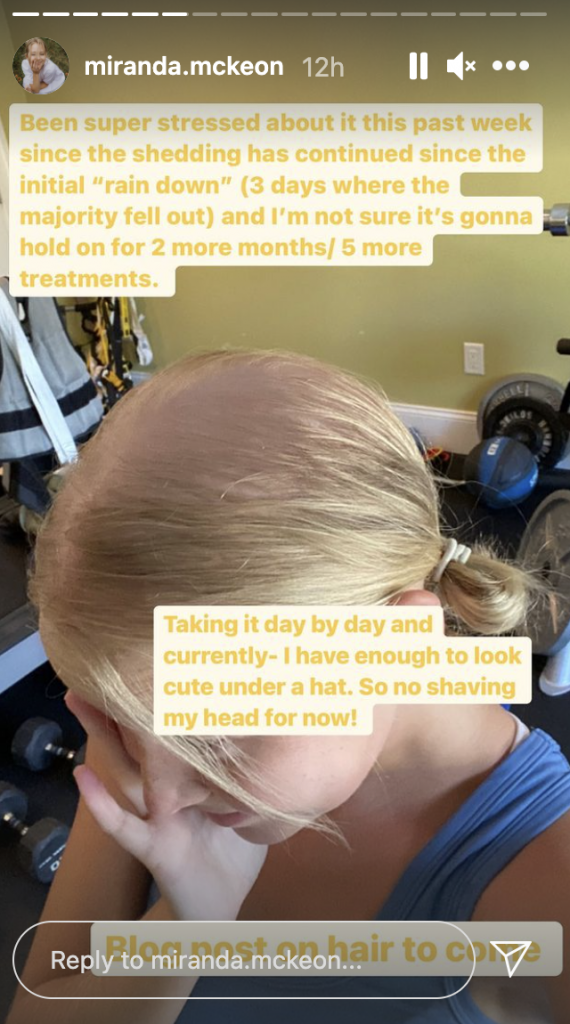 We applaud McKeon for her incredible vulnerability and bravery during what is likely an emotionally difficult time. In sharing her story with the world, she may be positively impacting other breast cancer fighters and cancer thrivers, inspiring them, as well as assuring them they're not in this fight alone.
Annually, approximately 2.3 million women are diagnosed with breast cancer all over the world. Due to her age, McKeon is an outlier as a breast cancer fighter. The way she's publically battling her disease at such a young age and with a positive attitude is remarkable.
McKeon's Breast Cancer Diagnosis
In June, McKeon shared on Instagram the news of her breast cancer diagnosis. She writes, "Pink is my new color!!!!! It is with a heavy yet hopeful heart that I share news that I was recently diagnosed with breast cancer. I am 19 and as statistics go- the chances of having breast cancer at this age are one in a million! (literally, look it up on Google)…"
 

View this post on Instagram

 
She continues, "I am so special- but we knew this💛! In these slides I have shared information on what my past 4 days have looked like, why I have decided to share this on social media, information on my cancer, a note not to be scared, and a message to my family and friends. Ps. I'm horrible at spelling so I am acknowledging in advance of any typos."
McKeon has been undergoing treatment over the summer. Prior to treatment, she froze her eggs. Women battling cancer who want to have children in the future should speak to their oncologist about freezing their eggs, as some cancer treatments negatively impact fertility.
How Does Chemotherapy Affect Fertility?
Detecting Breast Cancer
As McKeon noted, it's extremely rare to be diagnosed with breast cancer at an age as young as 19. Women aged 45 and 54 should have annual mammograms; women with a history of breast cancer in their family should begin screening even earlier.
Dr. Connie Lehman, the chief of the Breast Imaging Division at Massachusetts General Hospital, says in an earlier interview how mammograms are critical. She explains, "If you haven't gone through menopause yet, I think it's very important that you have a mammogram every year. We know that cancers grow more rapidly in our younger patients, and having that annual mammogram can be lifesaving."
"After menopause, it may be perfectly acceptable to reduce that frequency to every two years," says Dr. Lehman. "But what I'm most concerned about is the women who haven't been in for a mammogram for two, three, or four years, those women that have never had a mammogram. We all agree regular screening mammography saves lives."
When Should I Get a Mammogram?
Learn more about SurvivorNet's rigorous medical review process.