Thriving after Cancer
Canadian model Ash Foo was diagnosed with ovarian cancer in 2019. She underwent chemotherapy and multiple surgeries that left her with a large scar.
Since surviving her cancer battle, Foo has continued to thrive and inspire. She recently shared that she's made it onto an NYC billboard for the Hermès jewelry campaign.
In a previous interview with SurvivorNet, Marecya Burton explained how ovarian cancer changed the course of her life. Now, she's a high school social studies teacher and "wouldn't change [her] career for the world."
Canadian fashion model Ash Foo, 24, did not let ovarian cancer define her. Since surviving the disease, she's inspiring others, pursuing her dreams and turning heads.
Foo, who has appeared in ads for Levi's and Calvin Klein, was diagnosed with a malignant germ cell tumor of the ovary, dysgerminoma, in June 2019. Her first cancer surgery was "a laparotomy, where they split you down the middle and you can not do anything for a solid month." She then had chemotherapy, which failed to shrink a smaller tumor, followed by a second laparoscopic surgery.
Read More
Now, Foo proudly wears the nearly 10-inch-long scar from her ovarian cancer treatment like a tattoo. She feels at home in her body again, and she's determined to inspire others by sharing her story. She's also determined to pursue her dreams as a model, which, by the looks of it, has been going very well.
In a recent Instagram post
, Foo shared that she made it onto a NYC billboard for the Hermès jewelry campaign.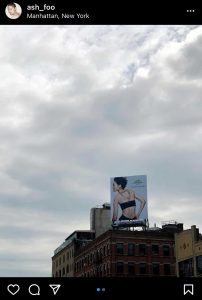 "Up in the clouds for the Hermès Jewelry Campaign!" Foo wrote in her post. "A New York City billboard ✅ Shot in Paris by @craigmcdeanstudio."
She's come far in the world of modeling, and seems to have a good attitude about making the most of every day. In an Instagram story from Friday, Foo shared a quote that highlights the importance of making joy for yourself.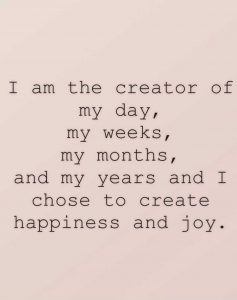 "I am the creator of my day, my weeks, my months, and my years," the quote reads "And I chose to create happiness and joy."
Understanding Ovarian Cancer
Ovarian cancer is when the ovaries – which produce the sex hormone, estrogen, as well as eggs – become cancerous. Women have two ovaries, one on either side of the uterus.
The fallopian tube, which brings the egg from the ovary to the uterus for fertilization, is actually where many ovarian cancers begin. First, a few cancerous cells develop on the fallopian tubes, then these cells stick to the ovaries as the fallopian tubes brush over the ovary. From there, the cancerous cells grow to form a tumor.
Taking Control of Your Ovarian Cancer Risk
Dr. Beth Karlan, a gynecologic oncologist at UCLA Medical Center, says the term ovarian cancer refers to a number of different tumors that reside in the ovary. She also says that ovarian cancer can be difficult to recognize as its symptoms may be subtle.
"Ovarian cancer does not have any specific symptoms," Karlan said in a previous interview with SurvivorNet. "It's often referred to as the cancer that whispers, in that it has symptoms that are really very vague…and nothing that may bring your attention directly to the ovaries."
Ovarian Cancer: The Cancer That Whispers
Dr. Karlan advises women to keep an eye out for a variety of possible symptoms.
"The symptoms include things like feeling full earlier than you usually would when your appetite is strong," she said. "Feeling bloated," is another symptom, she added. "Some changes in your bowel habits. Some pain in the pelvis. These are symptoms women may have every month. These are not very specific. But what we've found from multiple studies, it's this constellation of symptoms."
Thriving as a Survivor
A cancer diagnosis can change the trajectory of your life. But as we've seen in the case of Ash Foo, that change is not always bad.
Take Marecya Burton, for example. She was diagnosed with ovarian cancer at just 20 years old. Burton was a college student-athlete looking forward to graduation at the time, but all that had to change when she was forced to move home to start treatment.
Former College Cheerleader Reinvents Herself After Surviving Ovarian Cancer
"That was definitely challenging for me," Burton said in a previous interview with SurvivorNet. "I was looking forward to graduating."
She also had planned on pursuing a law degree after graduation – another dream she had to give up.
"I really had to, in a sense, put my life on hold," she said. "Sometimes I look at where I am, and I can't help but wonder, would I be further had I not had my diagnosis?"
But instead of law school, Burton found a new passion: teaching. She became a high school teacher in Baltimore, Maryland, and she's since made peace with her new direction in life.
"I wouldn't change my career for the world," she says. "It's so fulfilling."
Learn more about SurvivorNet's rigorous medical review process.
---