Study Finds Drop in Lung Cancer Diagnoses and Deaths
A drop in lung cancer diagnoses coincides with decline in smoking rates.
Steep, rapid drop in lung cancer deaths coincides with more effective drugs entering the market.
Targeted therapy and immunotherapy have both extended survival in non-small cell lung cancer.
In August 2017, Larry Whipple, then 73, learned he had
non-small cell lung cancer.
Like most
lung cancer diagnoses
, his came late. The cancer had spread beyond his lungs and into the nearby lymph nodes. It was inoperable. Had his cancer reached this advanced stage just a few years earlier, Whipple's chances of survival would have been slim.
"The revolution of precision oncology and targeted therapy drug development has led to a sharp decline in lung cancer mortality"
Read More
But, the last decade has seen the approval of several
lung cancer
drugs that are far more effective than previously available options. And the advent of genetic analysis of tumors during this time period has provided doctors precise direction in who should get these drugs. According to a recent study published in the
New England Journal of Medicine
, deaths from non-small cell lung cancer have declined substantially during this same time.
Dr. Ronald Natale Explains How Genetic Testing Determines Treatment in Lung Cancer
"The revolution of precision oncology and targeted therapy drug development has led to a sharp decline in lung cancer mortality," says lung cancer expert
Dr. Josh Sabari
at NYU Langone's Perlmutter Cancer Center. "My hope is that with the broad use of immunotherapy, in the correctly selected patient population, we will see a further decline in lung cancer mortality over the coming years."
Whipple is a beneficiary of this new era in lung cancer treatment. Three years after his diagnosis, he is alive and cancer free.
New Drugs Equal Steep Drops in Cancer Deaths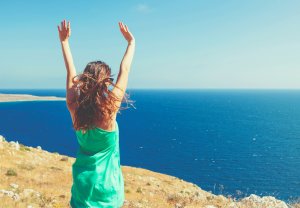 In the last 10 to 15 years, both lung cancer diagnoses and deaths have fallen steadily. On the surface, it might look like this is just a result of declining smoking rates. And, in part, it is. But when researchers took a closer look, they found another explanation.
In small cell lung cancer, death rates declined at the same rate as diagnosis rates. That makes sense because treatment for this form of lung cancer hasn't changed much over the years. And, the drop in diagnoses aligns with reductions in smoking. This subtype of lung cancer is very tightly tied to smoking.
Related: Advanced Small Cell Lung Cancers Can Benefit From the Promising Immunotherapy Drug Keytruda
In non-small cell lung cancer, on the other hand, researchers saw something different. Death rates fell further and faster than diagnosis rates. That is, it wasn't just that fewer people were getting this type of cancer. It was that, among those who did get it, fewer were dying. And, deaths didn't decline at a steady pace. They fell fast from 2006 to 2013. Then, began to plummet even faster in 2013.
This was the year after, the researchers point out, the National Comprehensive Cancer Network recommended that every non-squamous cell non-small cell lung tumor be tested for mutations in the EGFR and ALK genes that would indicate whether patients might benefit from new drugs called targeted therapy. The FDA began to approve these drugs, such as erlotinib (Tarceva), as a first-line treatment for some lung cancers in 2013. They block the activity of the very genes in the tumor that help it grow.
Related: Targeted Gene Therapy and Lung Cancer Treatment — The Hope in ALK Positivity
"This study solidifies the importance of molecular testing and supports ongoing advances in EGFR- and ALK-directed therapies in patients diagnosed with non-small cell lung cancer," Sabari says.
Dr. Ronald Natale Explains the Benefits of Targeted Therapy for Lung Cancer
New Lease on Life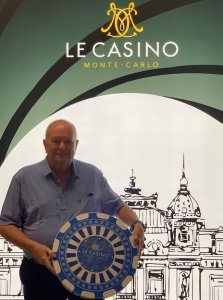 In 2015, the researchers note, another type of drug added to the falling death rates in non-small cell lung cancer. This one, a type of immune-boosting medication called a checkpoint inhibitor, unleashes the body's own immune cells to launch a direct attack on the cancer. That's the drug that Whipple got.
"Keytruda hadn't been around for long," says Whipple. "But my oncologist said that his team had been very successful in using it ever since it first hit the market."
Whipple received infusions of a combination of chemotherapy and pembrolizumab (Keytruda) every three weeks. Before each session, after the first one, Whipple got a scan to see how well the drug was working. After the first infusion, his tumors shrunk by ten percent. The next session shrunk them down to half their original size.
"When I had the final infusion, in February of 2018, they found that there was no evidence of cancer whatsoever in my body. I went from extensive 3B disease to cancer-free," he says. "It was like Christmas morning."
Related: Who Benefits from Immunotherapy in Lung Cancer? More Patients than Previously Thought 
His bout with cancer, Whipple says, showed him what's most important in his life – his wife of 51 years, his two grown children, and his six grandchildren. After he finished his treatment in his native New Jersey, he and his wife moved to Cary, North Carolina, to be closer to their daughter and her two sons. It was advancements in lung cancer treatment, which have extended the lives of so many people with lung cancer over the last decade, that made Whipple's move possible.
Now, three years after his diagnosis, Whipple goes for scans every six months, and he remains cancer-free. "What they are doing in cancer treatment today," he says, "is absolutely remarkable."
Learn more about SurvivorNet's rigorous medical review process.