NASCAR driver Kurt Busch wanted to take action for Breast Cancer Awareness Month, and a letter from a 14-year-old fan spurred him to action.
"The letter Mason [Bradley] wrote resonated through all of us," explains Busch.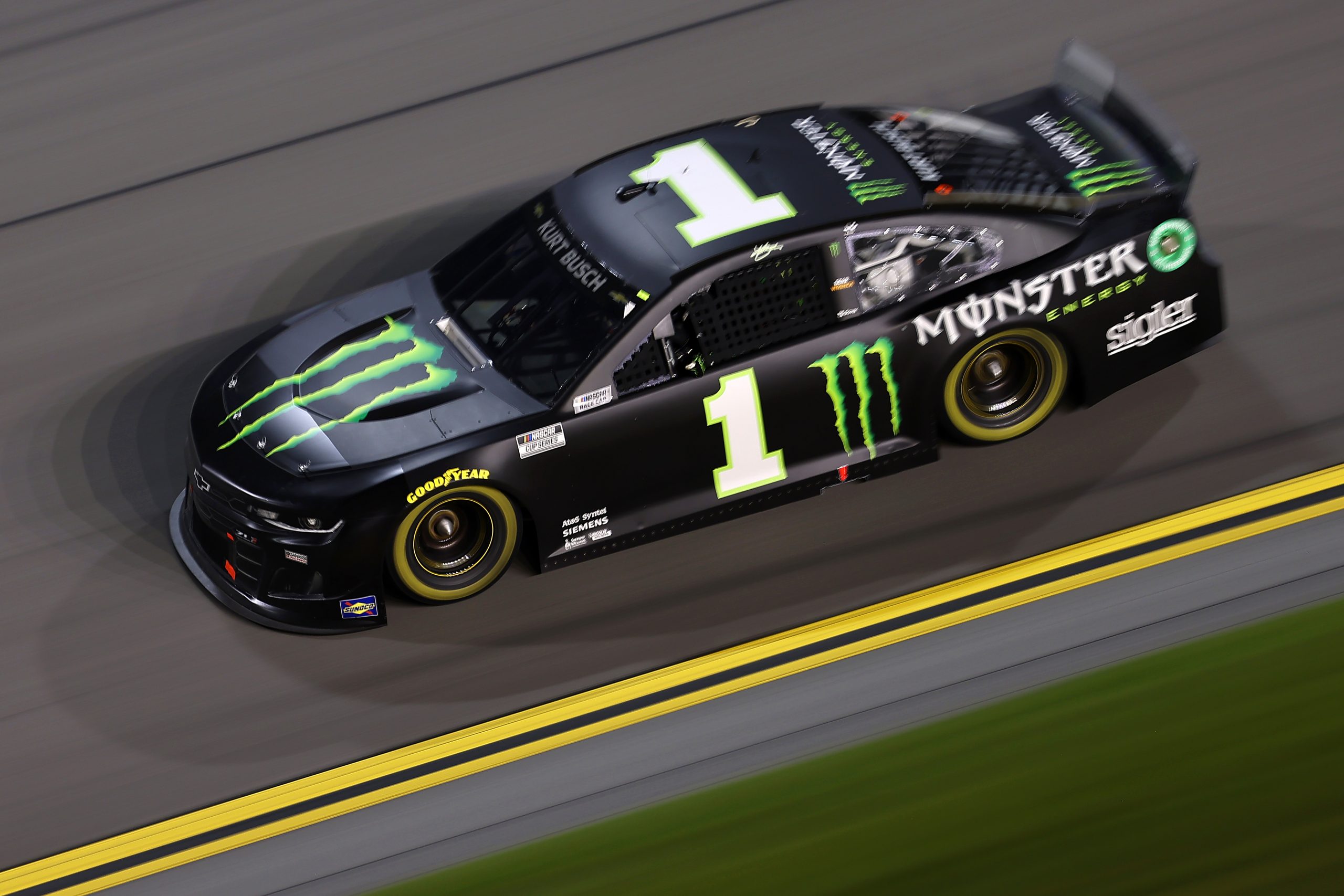 Read More
The letter had just one request that came along with his hand drawn picture of
Busch's No. 1 Chevy
decked out with a pink No. 1: "My mom's going through breast cancer, maybe you can make the window of that black car pink one day."  Mason, who cited his mom, Stephanie Pell, as his hero, wanted to do something for her and everyone fighting breast cancer.
If you have ever seen the pink ribbon, you know the Breast Cancer Research Foundation. Their mission? Rid the world of breast cancer.
"We talked about it, we felt it, the next steps were contacting NASCAR and then getting all the people on board. Not one person said no,"  says Busch. Although the pandemic delayed the project from 2020,  the "Window of Hope" campaign to outfit cars with pink nets was not abandoned. As racing got back up to speed, NASCAR went to work modifying an existing rule that stated that the nets must be black. After that was done in July, the pink window nets were cleared for display in October  in conjunction with National Breast Cancer Awareness Month.
Pell, whose cancer is now in remission, is one of more than 3.8 million breast cancer survivors in the United States right now, according to the American Cancer Society, including women still being treated and those who have completed treatment.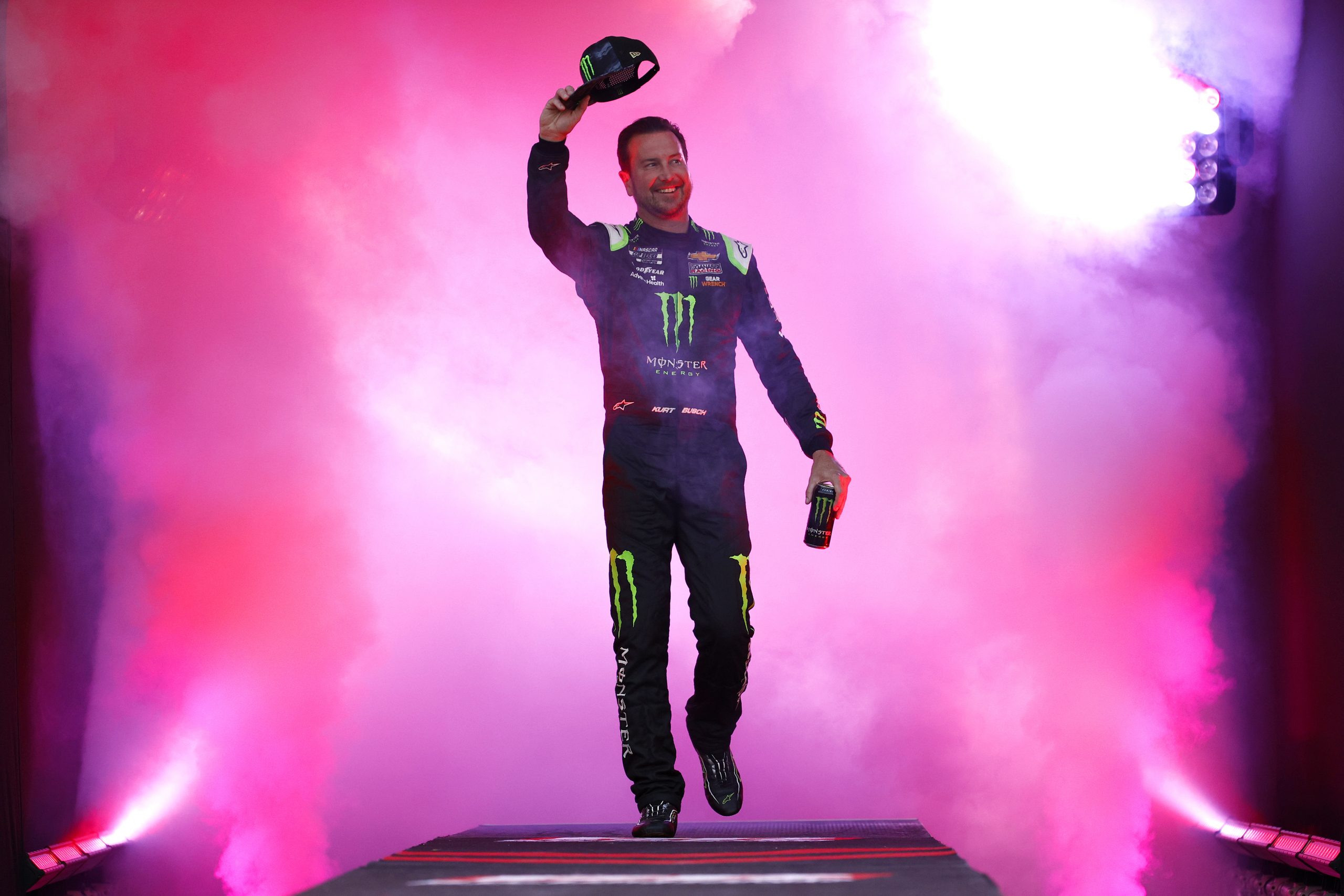 "It gave you a different reason to look,"  says Busch about the power of all forty cars in the race choosing to display the pink net. "I hope that it draws the attention of millions of viewers who watched the race to go 'You know what, we want to do something to help women with breast cancer."
Bradley, now a 16-year-old high school junior, and his mom got to experience the sea of pink nets in person as Mason was the VIP guest for a recent race weekend. Not only did Mason and his family — joining Mason and his mom were his step dad Jeremy Pell, and his younger sister Marlee Bradley —  have a hotel [courtesy of Busch] and tickets for Charlotte race weekend, Mason had the honor of giving the command, "Gentlemen, start your engines."
The kick off began when the Rogersville, Tennessee teen arrived early to paint the pit wall pink to kick off the whole "Window of Hope" event. "Mason is a hero," says Busch. "I  took him around Sunday of the race. He got to meet Jeff Gordon, all the drivers and he almost got to meet Daniel Craig, 007….He had a great day. It was just a wonderful experience to learn more about his family and that every woman's journey is a little different through breast cancer. I was very proud of him. I think he'll get a job in NASCAR one day."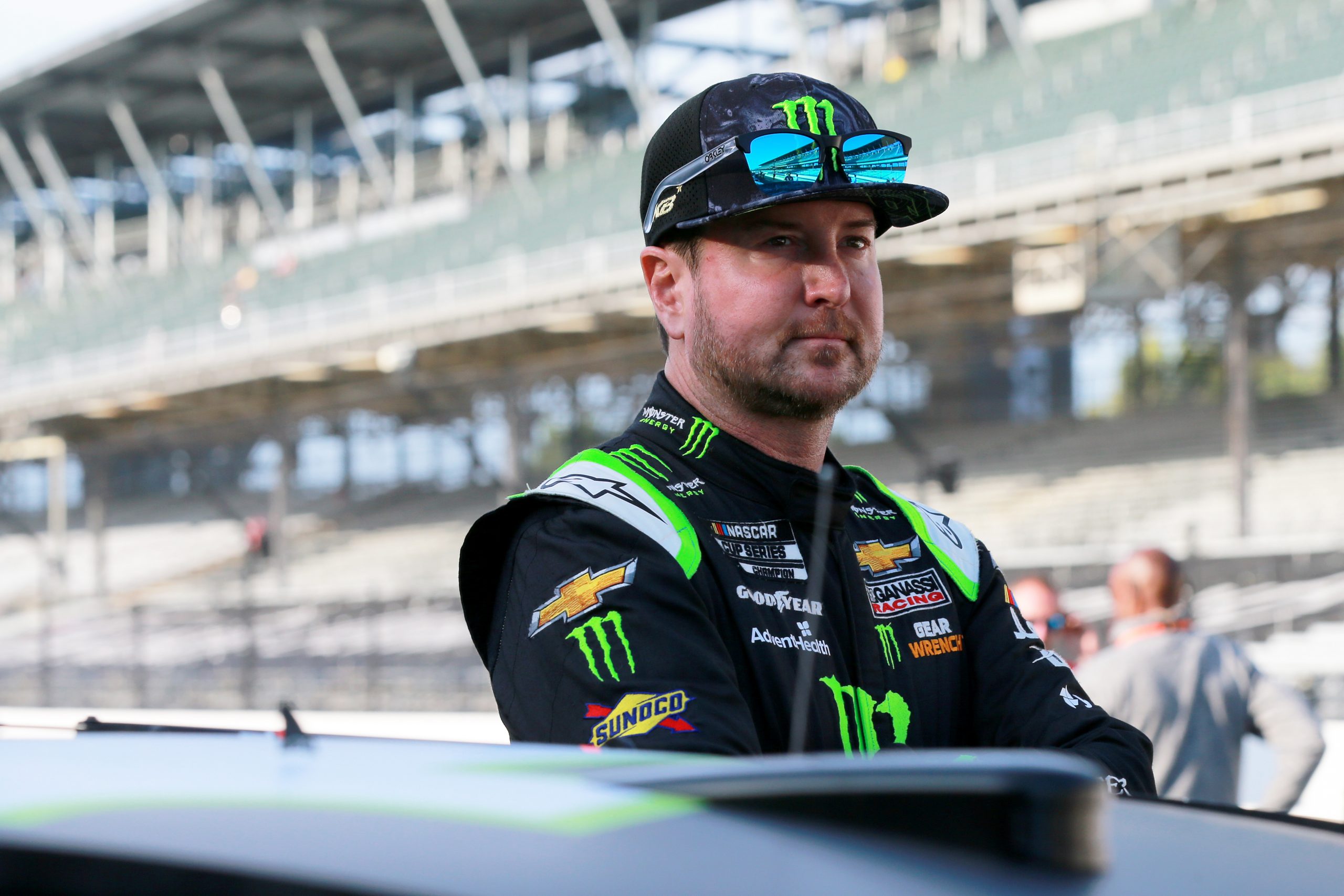 It was an emotional day for everyone, including Busch, whose grandmother had lung cancer.
"At introductions [Mason] got to walk out with me and the crowd embraced us together in a way I've never felt before," recalls Busch. "It warmed my heart. It warmed my spirits. At the end of the day, all that we're trying to do is make a small difference whether it's to help a race fan feel more connected to NASCAR or it's that the fundraising that we're doing with these pink window nets for breast cancer, that's the ultimate goal."
Women With Breast Cancer Should Watch This Inspirational Film About The Impact Art and Music can Have on Survivors' Journeys
While Busch, who remembers Charles Barkley famously declaring "I'm not a role model" [ in 1993] isn't looking "to push" any of the next generation of drivers into taking on a larger role in the community, he does acknowledge that "if any of the young drivers coming in go 'I want a pink net in October five years from now,' then it made a difference; [that] somebody's able to help someone else."
Busch credits his parents for inspiring the 'make a difference' mentality in him and his brother Kyle.
"It was the subtle things that our family instilled in us," says Busch. "Our mom and our dad helped us understand; our grandma would take us and show us the food kitchen and the struggles that people would go through. It's those subtle things that I think have stuck with Kyle and I. With our Veterans' status in the garage area, in the NASCAR world, we're now able to use this opportunity to help more people."
In addition to the "Window of Hope" program, Busch continues his commitment to give away race tickets to active service members,  veterans and their families through his partnership with Vet Tix. Kyle and his wife Samantha, through their Bundle of Joy Fund assist couples struggling with infertility, through monetary awards for the costs  associated with IVF treatment through the REACH Clinic of Charlotte.
Busch is onto his next challenge: assembling a crew and a team from the ground up as he will be joining Michael Jordan's 23XI Racing team for the 2022 NASCAR Cup Series season. "It's a great chance at this point in my career to help young engineers; to help crew members and mechanics to develop their skills; to give back to the sport that's given me so much."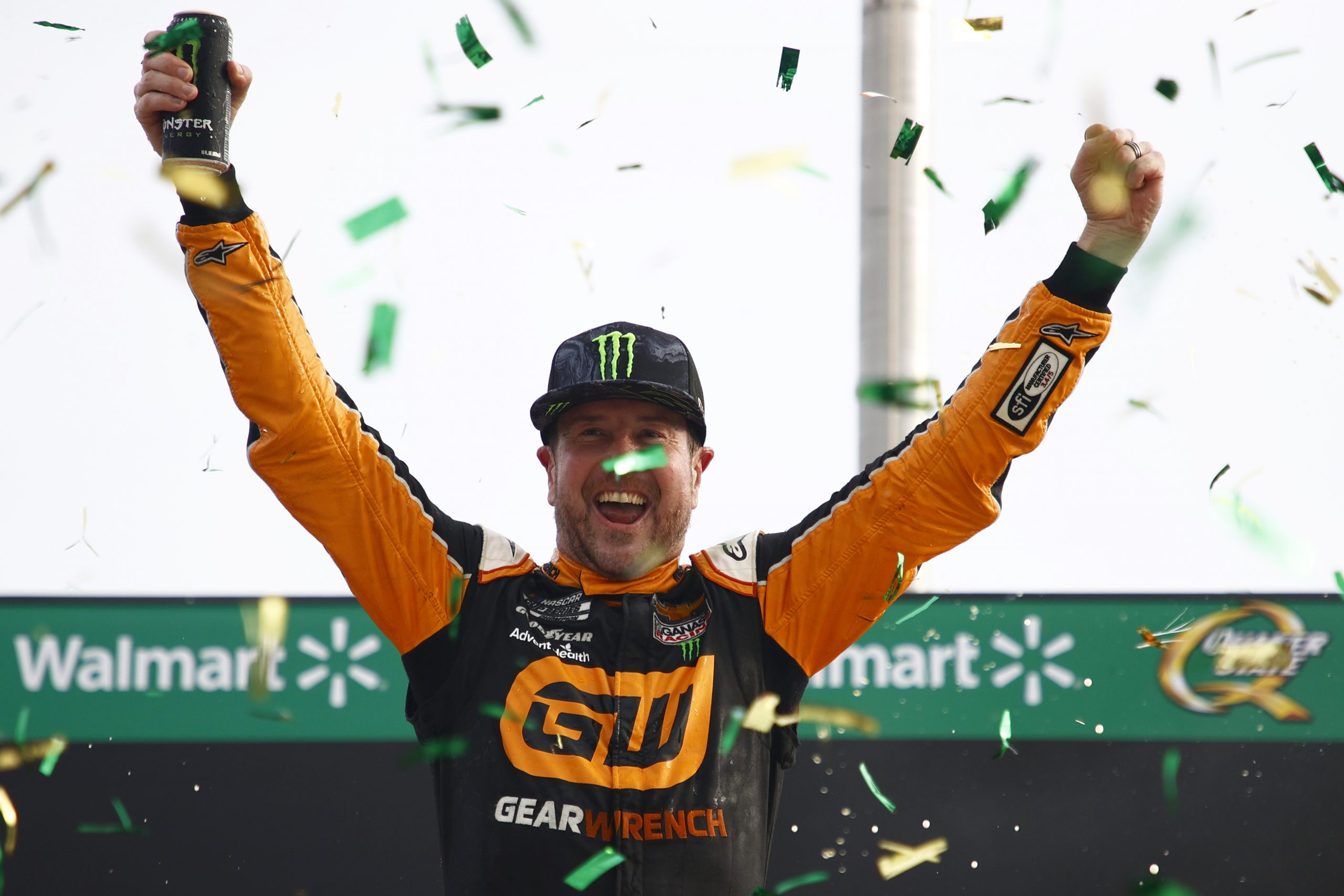 "It feels like an open road that I have a GPS for and I know where I'm going but I don't have a destination," says the 2004 NASCAR Cup Series Champion who will begin driving the No. 45 Toyota car with sponsorship from Monster Energy in mid-November.
Busch, while realizing his  "veteran status and the responsibility of that" gives all the credit to Mason for the extraordinary race day on October 10.  "He was so humble. You could feel it from his soul on how he just wanted to help his mom and put a smile on her face; to show her support the way a mother would for her son. A son did this for his mom."
Learn more about SurvivorNet's rigorous medical review process.
---