The Promise of Treatment for Triple-Negative Breast Cancer Patients
Brittany Hill, 32, was diagnosed with an aggressive form of breast cancer called metastatic triple-negative breast cancer in 2021. She underwent a double mastectomy, chemotherapy, and radiation. She also began the new treatment option, Trodelvy, in February 2023, which is giving her hope.
Trodelvy (molecular name sacituzumab govitecan) is what's known as an antibody-drug conjugate. It works by becoming attached to an antibody that recognizes cancer cells and delivers the cancer-killing medicine directly to the cancer cells.
Triple-negative breast cancer is an aggressive form of the disease and accounts for 20% of all breast cancers. "Triple-negative" means the cancer is not fueled by any of the three main types of receptors, estrogen, progesterone, or the HER2 protein. Because of this, the cancer won't respond to certain common therapies.
Trodelvy has shown promise in clinical studies to extend the lives of patients diagnosed with triple-negative metastatic breast cancer.
Brittany Hill, 32, is the mother of a young daughter and the wife of a military veteran. She's also fighting triple negative breast cancer and looking for new hope after suffering a number of setbacks.
The type of breast cancer Brittany has, triple negative, is aggressive and often harder to treat.
Read More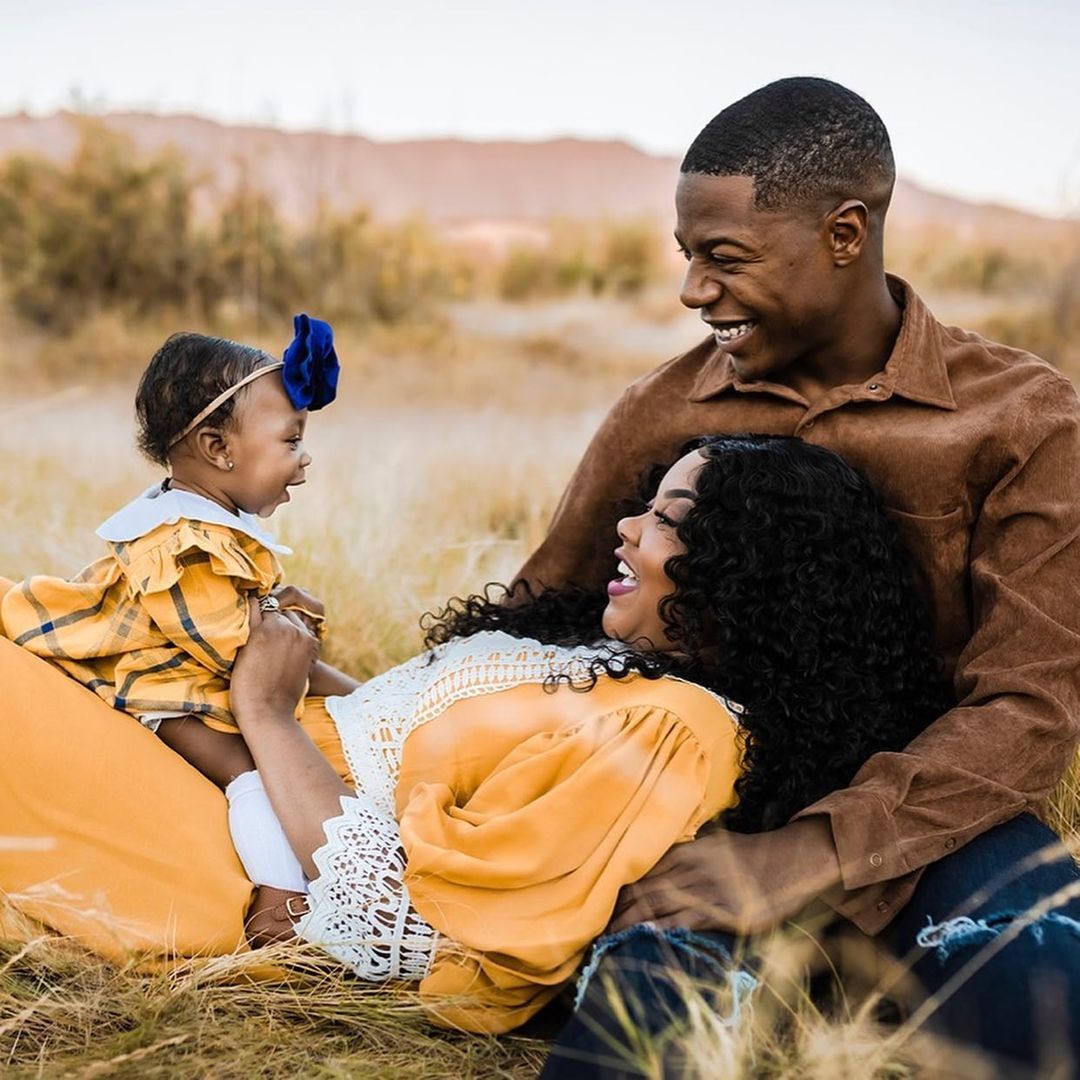 Brittany's doctors recently offered her a new option; the cancer treatment drug Trodelvy. Trodelvy has shown promise in clinical studies to extend the lives of patients diagnosed with triple-negative metastatic breast cancer — which offers hope to patients like Brittany, who is determined to keep fighting so she can be there for her little girl. The South Carolina native's breast cancer journey began roughly two years ago, but she's thankful treatment advancements led to Trodelvy, which is giving her a fighting chance.
How Does Trodelvy Work?
The FDA has approved Trodelvy for the treatment of metastatic triple-negative breast cancer in women who had already received two previous types of treatment with at least one for metastatic disease.
This type of drug is called an antibody-drug conjugate which means it's an antibody and drug combined. The way it works is that the anti-cancer drug is attached to an antibody that recognizes cancer cells. When the drug enters the bloodstream, by IV infusion, the antibodies deliver the anti-cancer drug directly to the cancer cells.
WATCH: How Does Trodelvy Work?
Since the drug goes straight to cancer cells, it is less harmful to healthy cells. By minimizing the impact on healthy cells, Trodelvy's side effects are intended to be less impactful compared to traditional chemotherapy side effects.
During traditional chemotherapy, the cancer-killing drugs don't target cancer cells as strictly meaning healthy cells are also damaged in the process. By damaging healthy cells, side effects ranging from fatigue, nausea, and constipation among other symptoms are more likely to present themselves.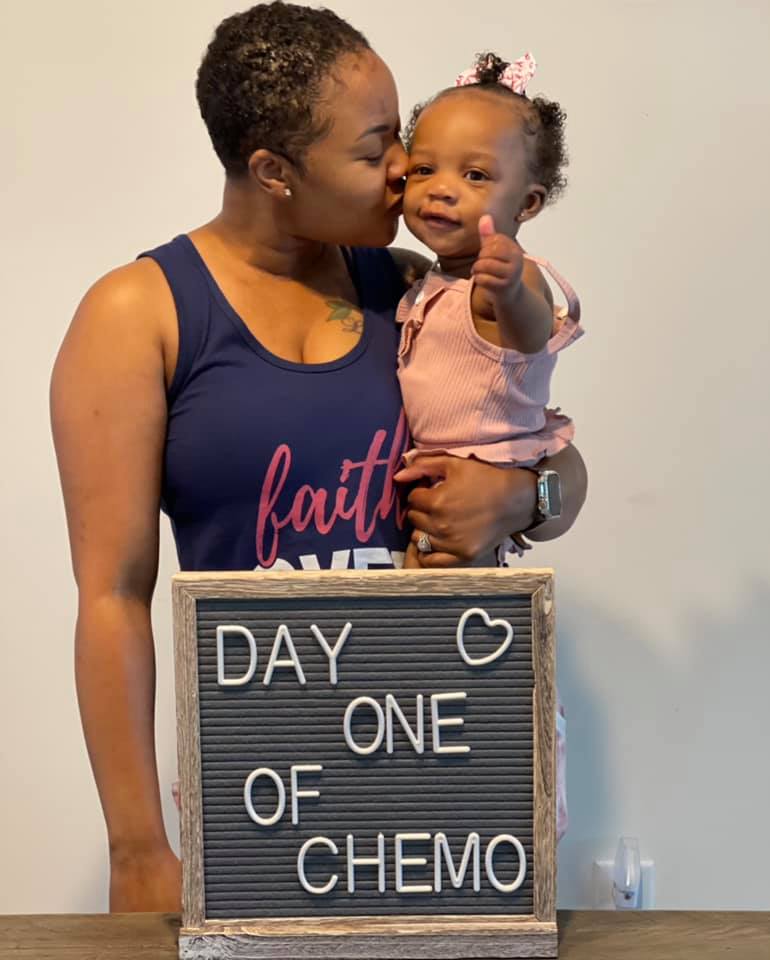 That doesn't mean that Trodelvy is without side effects.
"About one in ten people who take the drug have severe diarrhea. About half hit very low levels of the type of white blood cell (neutrophils) that help fight bacterial infections," according to Dr. Rodrigo Leão Edelmuth who is a General and Digestive Surgeon and reviewed the drug's impact.
White blood cells are the immune system's infection fighters, and a drop in these cells could increase your risk of getting sick.
If you take this drug, your doctor has treatments to boost your white blood cell count and relieve diarrhea.
Brittany Hill's Cancer Journey
Hill's breast cancer journey began in 2021 when she and her then 11-month-old daughter were harmlessly laying in bed.
"My daughter kicked me and that's when I found my lump," Hill told SurvivorNet.
The discovery prompted her to see her nearby neighbor who works in healthcare. She asked her to check out her lump to make sure it was indeed a lump she felt.
"She said, yes, that's definitely a lump," Hill recalled.
Hill noticed the area around the lump was also painful to touch. All of this prompted her to call her doctor who told her, told her it was probably due to her breastfeeding.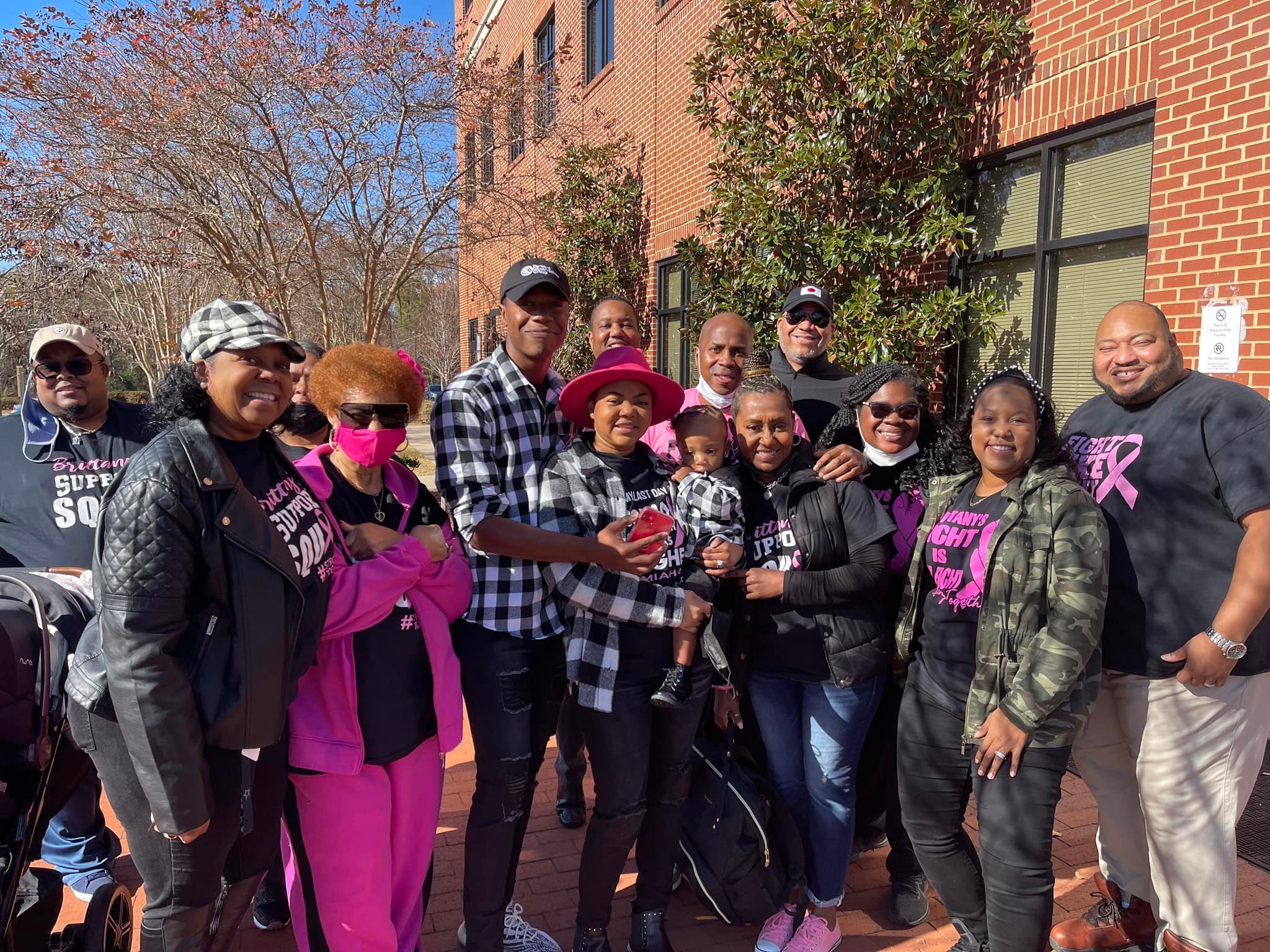 However, Hill corrected her doctor, noting she had stopped breastfeeding a while ago. Her doctor then told her she wouldn't be able to get an appointment for another two weeks. Pushing for a quick answer regarding the lump, Hill was able to see her sister's doctor sooner.
After undergoing an ultrasound, a mammogram, and a biopsy she finally got some answers.
Two days later, her doctor called her on her cellphone and asked what she was doing.
"I knew it wasn't good then," Hill said.
Hill was diagnosed with metastatic triple-negative breast cancer in June 2022.
RELATED: Triple-Negative Breast Cancer Treatments to Consider.
Metastatic breast cancer or stage 4 breast cancer, means that your cancer has now spread to distant areas of the body and no longer regionalized to the breast. While there is no cure for metastatic breast cancer, treatment options exist offering hope to patients and their families.
Triple-negative breast cancer means that your cancer is not being fueled by any of the three main types of receptors — estrogen, progesterone nor the HER2 protein. Because of this, the cancer won't respond to certain targeted therapies including hormone therapy or HER2-targeted agents like Herceptin. Chemotherapy is typically the treatment and there are several options.
"Triple-negative breast cancers are most responsive to chemotherapy at the outset," medical oncologist Dr. Elizabeth Comen told SurvivorNet.
"There are many other options that a woman may be able to explore, including immunotherapies as part of a clinical trial and other targeted therapies that may be appropriate, depending on what clinical trials are available where she's being treated," Dr. Comen added.
WATCH: Understanding Triple-Negative Breast Cancer.
"I went through so many tests, PET scan, any kind of scan, you name it, and they ruled out that it was just in my breast," she added.
Hill began chemotherapy in June and continued chemo until November of last year.
She finished chemo the day after Thanksgiving. Then she had a double mastectomy procedure in January which removes both breasts.
A double mastectomy may also be performed as a preventative measure for women who are at high risk of developing breast cancer. After this procedure, some women opt to have their breasts reconstructed and have implants put in.
WATCH: Things to consider before a double mastectomy.
"A double mastectomy typically takes about two hours for the cancer part of the operation, the removing of the tissue," Dr. Elisa Port, Chief of Breast Surgery at Mount Sinai Health System, told SurvivorNet. "The real length, the total length of the surgery, can often depend on what type of reconstruction [a patient] has."
After surgery, Hill underwent radiation therapy which involves using high-energy beams such as X-rays aimed at cancer cells hoping to kill them. Many women undergo radiation as part of their treatment, especially if they opt for a lumpectomy instead of a mastectomy.
"The radiation can cause DNA damage to all types of cells. However, normal tissue can repair that damage, while cancer cells can't," radiation oncologist Dr. Subhakar Mutyala told SurvivorNet.
"The actual treatment is just ionizing energy. So you don't feel the treatment itself," Dr. Mutyala continued.
WATCH: What does radiation feel like?
"I did radiation every day from March until I finished on May 3rd which was my daughter's birthday," Hill said.
Completing cancer treatment is a milestone worth celebrating and Hill was able to commemorate the joyous occasion while celebrating her daughter as well. However, the euphoria was short-lived because further tests revealed the cancer had undergone metastasis or spread to other parts of the body.
"A PET scan showed that it had spread to my lungs. After that, I started treatment," Hill said.
Part of her treatment included the Food and Drug Administration-approved cancer drug Xeloda (capecitabine), which is designed to interfere with cancer cell growth, so it becomes harder for the cancer cells to spread within the body.
"I felt like I was back to myself. I didn't have any sickness; my hair was growing. My bone marrow was perfect," Hill said.
Then Hill's prognosis took another turn when Xeloda stopped working.
"I have done three treatments so far and they have all failed, and now I'm on this new treatment," Hill said.
The new treatment Hill refers to is Trodelvy (Sacituzumab govitecan). When used to treat triple-negative breast cancer, it may extend to "11.8 months" the survival of patients with advanced stages of a common type of breast cancer, by "reducing the risk of death by 49%," according to drug maker Gilead Sciences.
"These are medications that actually use an antibody to find the tumor target and then bring chemotherapy directly to the tumor," breast oncologist Dr. Sylvia Adams, professor in the Department of Medicine and director of the Breast Cancer Center at NYU Langone Health's Perlmutter Cancer Center, told SurvivorNet.
"Being a smart bomb, you have less toxicity in the entire body, whereas they're very potent anti-cancer drugs. Probably the other most exciting part is that it does prolong survival," Dr. Adams continued.
Hill's Trodelvy treatment involves two weeks on, and one week off. She's been using Trodelvy since February.
"I get it through my port … they give me my pre-meds and then I do the sassy [Hill and her support group's nickname for Trodelvy] for an hour, hour and a half drip," she described.
Since undergoing her newest treatment, Hill's scans are showing progress. However, like most cancer treatments, Trodelvy also has side effects. Fatigue has been one of the biggest hurdles for Hill to overcome.
"It hits me pretty hard. I'm tired. Then of course, sometimes you have diarrhea and sometimes you have constipation," Hill said.
She admits chemotherapy treatment can give her body a run for its money.
"Normally chemo doesn't bother me, but this has been a rough one, but I don't know if it's because I've been on chemo for two years and my body is just getting worn down. But this has been probably the roughest chemo besides Red Devil of course," Hill said.
In addition to fatigue, cancer treatment side effects may also involve hair loss. The resilient breast cancer warrior shared how the emotional stage of hair loss was tolerable at first but became more difficult as cancer treatment continued.
"I wore my hair short. At one point in time in college, I shaved the sides and had a mohawk in the front. So it wasn't difficult for me at all the first time," Hill said of hair loss.
With chemotherapy, hair loss usually begins about three to four weeks after beginning the drug and continues throughout treatment.
WATCH: Hair loss during chemo.
It happens because this treatment targets quickly dividing cells throughout the body. That includes cancer cells, but also hair cells.
Radiation is another treatment that can lead to hair loss if the hair is in the path of the tumor being treated. Radiation for a brain tumor, for example, may cause hair loss on the head.
"If you do lose hair, it will regrow several weeks or months" after treatment," radiation oncologist at GensisCare Dr. James Taylor told SurvivorNet.
However, as Hill's hair started to grow back, she grew accustomed to having hair — only for it to fall out again amid ongoing cancer treatment.
"I got used to styling it and it came back so pretty and curly. So it was very hard the second time," Hill said.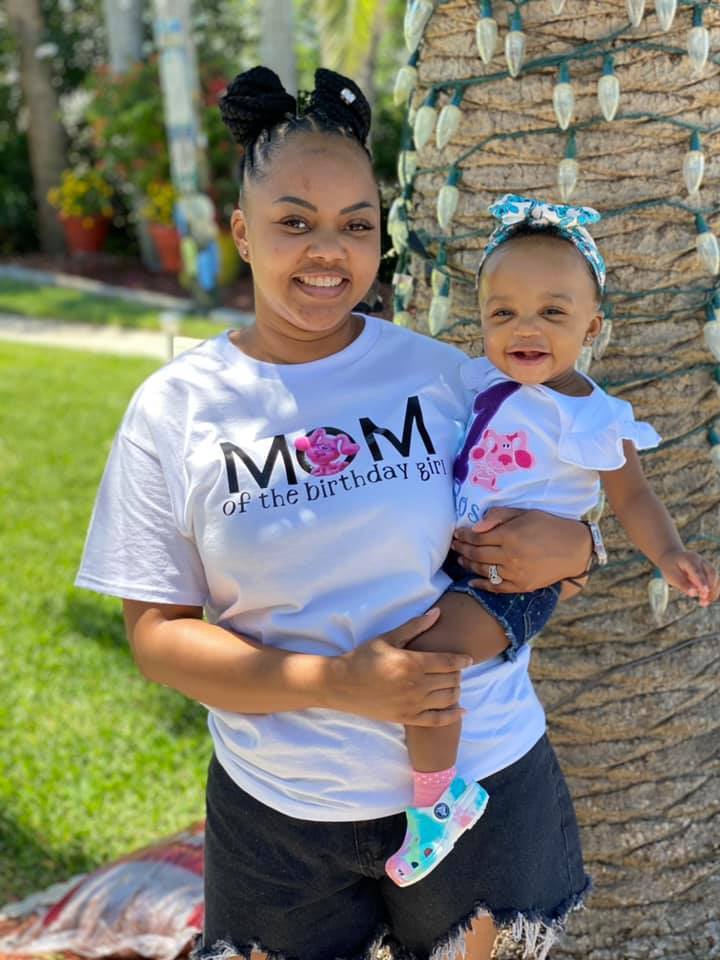 "I do wear wigs, I wear scarves, sometimes I wear my bald head. It just depends on what I am comfortable with that day," Hill bravely said amid light laughter.
Hill noted what kept her focused on her recovery throughout her journey was her family, especially her young daughter who is autistic and nonverbal.
"She's my motivation, and then of course my faith. I wouldn't be here today without my faith," Hill said.
Hill's reliance on her faith is a common practice among cancer patients. A study published in Cancer includes data that found 69% of cancer patients reported praying for their health compared to only 45% of the general U.S. population.
Cancer psychologist Dr. Andrew Kneier helped co-author Coping with Cancer: Ten Steps toward Emotional Well-Being.
He also co-authored a column published by Stanford Medicine with Rabbi Jeffery M. Silberman, director of spiritual care at Danbury Hospital in Connecticut. They offer more context to the impact faith has on cancer patients.
WATCH: Turning to Faith During a Cancer Journey.
"A person's faith or spirituality provides a means for coping with illness and reaching a deeper kind of inner healing," Kneier and Silberman said.
"My faith and my family, God just, they all just keep me motivated to keep going," Hill said.
Since Hill has been on Trodelvy treatment, she said she's felt more hopeful about her breast cancer journey and overall prognosis.
"I am hopeful, I'm praying that I will be on this chemo for a while. I'm praying that this will work for a while because this is my third line of treatment for metastatic breast cancer," Hill said.
"The side effects, they are not as bad. I still have a good quality of life," she continued.
Questions to Ask Your Doctor
If you are facing a metastatic breast cancer diagnosis and are interested in learning more about Trodelvy, consider asking the following questions to your doctor.
Should I be tested for HER2 mutation?
Am I eligible to receive Trodelvy?
How will I feel during treatment?
What are the most common side effects of Trodelvy?
What will my treatment cost? Will my treatment be covered by my medical insurance company?
Learn more about SurvivorNet's rigorous medical review process.
---