Collinsworth Understands What It Takes to Battle Cancer
NFL analyst Cris Collinsworth shared an unbreakable bond with his little brother Greg, who passed away from colon cancer in 2004 at age 44, and kept his memory alive by referencing him during his Sunday Night Football commentary on Ron Rivera's recent cancer battle.
Men under 50 can still get colon cancer. It's crucial to be aware of the symptoms and get tested regularly if you are in a high-risk group.
Coping after the loss of a family member can be incredibly difficult. Counseling and therapy can help you turn grief into meaning.
NFL commentator Cris Collinsworth, 61, took the airtime offered up by an ugly football game to applaud coach Ron Rivera's recent victory over skin cancer. He also called attention to colon cancer screening and prevention in honor of his brother Greg, who passed away from the disease in 2004.
Related: NFL Coach Ron Rivera Gushes Over Baby Shark for Kid With Cancer; Gets Special Surprise of His Own After Being Declared in Remission
Read More
During a Sunday night match-up between the Washington Football Team and Philadelphia Eagles that quickly became a comedy of errors, Collinsworth filled a short stretch of dead air by talking about Washington head coach Ron Rivera's recent battle with
skin cancer
.
Rivera was diagnosed with squamous cell carcinoma in August and underwent treatment even as he continued to coach. He went into remission in November.
Collinsworth understands just how much a cancer battle can cost: his younger brother Greg, who he shared an unbreakable bond with, died of colon cancer in 2004.
Related: Chadwick Boseman Honored On What Would Have Been His 44th Birthday With Tributes Fit for a King: 'Black Panther' Star Died of Colon Cancer in August
"We were everything together," Cris previously told The Gainesville Sun. "We've always sort of felt our family lived under a lucky star."
The Brotherhood Story
Growing up as three-sport sensations, both Cris and Greg went on to become notable college athletes, with Cris becoming an All-American football player for the University of Florida and Greg coming off the bench for rival Florida State University's basketball team.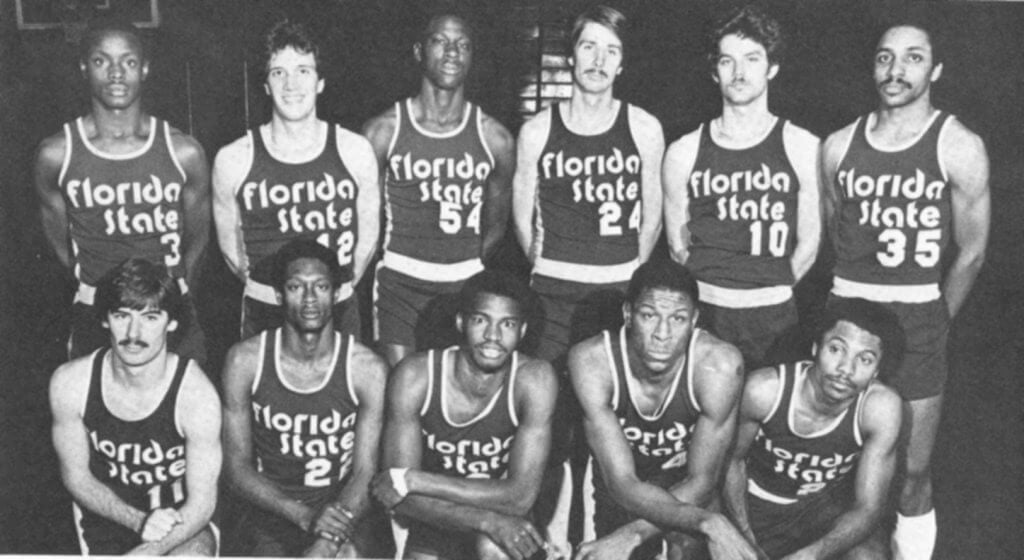 When Cris became an NFL phenom, Greg stayed by his brother's side as his financial planner.
Tragedy struck in 2003, as Greg was diagnosed with colon cancer. Despite Cris bringing him to Cincinnati for treatment, the cancer spread to his liver, and he passed away in October of 2004.
Related: Management of Metastatic Colon Cancer
"You spend a year and a half praying for him to live and the last two weeks praying for him to die. Literally, one of the last things I ever did with him was to go up to him and he was in bed, and I said, 'It's OK, man. You can go. Don't fight this anymore.' And he died the next day."
Management of Metastatic Colon Cancer
What to Know About Colon Cancer
Over 100,000 Americans are diagnosed with colon cancer every year. Together with rectal cancer, it is the third most common form of cancer in both men and women.
Related: Too Young for Colon Cancer? That's What Everyone Told These Women Before They Were Diagnosed With It
It's crucial to know that while 90% of colon cancer cases are in people over the age of 50, younger people can and do get the disease as well: Greg was only 43 when he was diagnosed, and a number of other high-profile celebrities under 50 have also been diagnosed with colon cancer. In fact, the U.S. Preventive Services Task Force recently drafted new recommended guidelines which state colon cancer screenings should begin at 45-years-old in an effort to catch cancer earlier.
Colon Cancer Screening is Extremely Important; Guidelines Now Say to Start at Age 45 if There Is No Family History
Knowing the symptoms of colorectal cancer are critical to catching the disease early. Consult with your doctor if you are experiencing any of the following symptoms:
A persistent change in your bowel habits, including diarrhea or constipation or a change in the consistency of your stool
Rectal bleeding or blood in your stool
Persistent abdominal discomfort, such as cramps, gas or pain
A feeling that your bowel doesn't empty completely
Weakness or fatigue
Unexplained weight loss
Colorectal cancers can be detected with a colonoscopy, which is a test that uses a camera attached to a long, thin tube to check for polyps (small abnormal growths) throughout your colon and rectum.
By removing these polyps before they become cancerous, doctors can actually prevent colon and rectal cancer before they happen.
Colorectal cancer surgeon, Dr. Zuri Murrell, describes how doctors find and remove polyps during a colonoscopy
CDC guidelines recommend you should take a colonoscopy every ten years beginning at age 45, while those at high risk should be tested sooner. People who have already undergone the procedure and have been found to have growths should be checked more frequently to ensure that cancer doesn't develop.
Coping Through Your Passions
Following his brother's death, Collinsworth returned back to commentating almost immediately, and he credits this for helping him grieve.
Related: Coping With a Sibling's Cancer Diagnosis: How COVID-19 Affects the Siblings of Cancer Patients
"I did that as much for myself," Collinsworth told The Sun. "For me, it would've been much more difficult if I couldn't get back into my routine. But were there times that I had to put my pencil down and put away my work and cry one more tear? There were certainly plenty of moments like that."
For siblings and other people coping with the loss of a loved one, counseling and therapy can help you cope with the loss and build new attitudes that turn suffering into resilience. Take advantage of trained mental healthcare professionals who know exactly how to help you adjust.
"Therapy Saved My Life": After Losing A Loved One, Don't Be Afraid To Ask For Help 
Learn more about SurvivorNet's rigorous medical review process.