A Common Thread
Actresses Kerry Washington and Nicole Kidman have both watched their mothers battle breast cancer.
Washington and Kidman are starring in upcoming Netflix movie The Prom. 
The experiences made them both advocate for women to be proactive about their health.
Turns out, 
The Prom's
Nicole Kidman, 53, and Kerry Washington, 43, have more in common than incredible acting chops. Both women have watched their mothers battle, and beat,
breast cancer
. It's truly a powerful connection.
Musical comedy movie The Prom, set to be released in December on Netflix, which includes the likes of Washington, Kidman, James Corden, and the legendary Meryl Streep. Filming a movie can forge bonds that bring people close, but off set, Washington and Kidman share a deep connection that's unlike any other — their mothers' brave fights against breast cancer.
Read More
Related: 5 Well-Known Breast Cancer Survivors Share Lessons They've Learned During Their Journey
Washington's mother, Valerie, was diagnosed with breast cancer in 2014 during a routine mammogram. Thanks to the screening, Valerie's diagnosis was caught early and she was able to push through treatment successfully. However, as so many of us can relate to, the news of her mother's diagnosis sent her into a panic. Since watching her mother fight the disease, Washington has become a passionate advocate for breast cancer research, and encourages all women to get screened so breast cancer can be caught early and successfully treated.
"I was initially terrified, but I was comforted by her level of awareness," Washington tells Politico. "I say to women all the time, 'The guidelines for screening have changed. If you are in an at-risk group or have any doubt at all, get checked.'"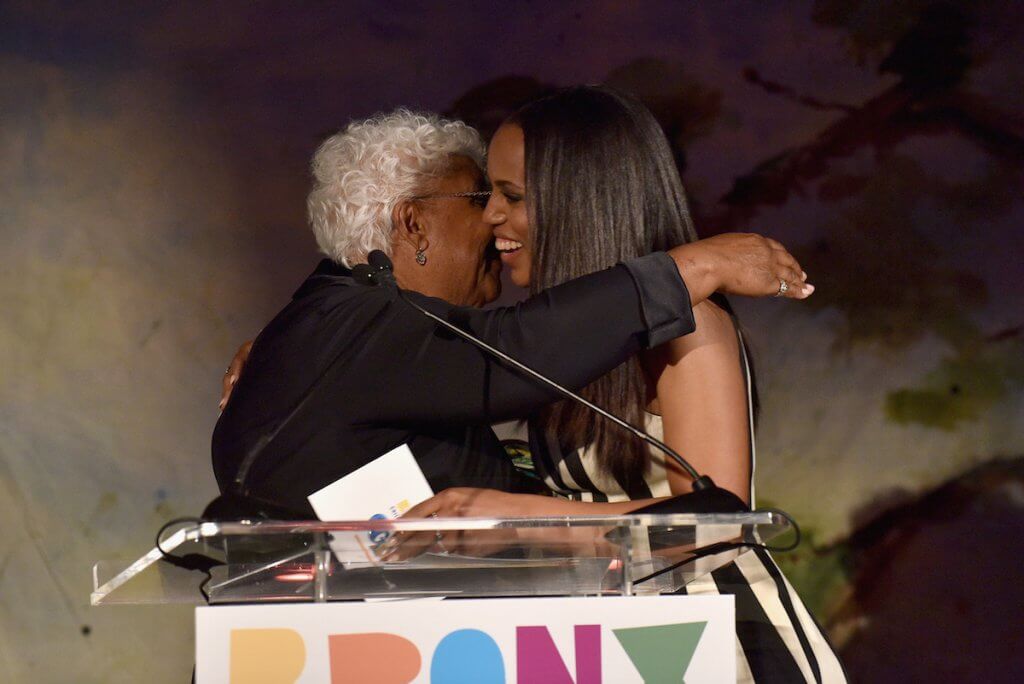 Similar to Washington, actress Nicole Kidman has also had to watch her mother battle the very same disease — but at a much younger age. Kidman's mother, Janelle Ann, was diagnosed with breast cancer when Kidman was just 17-years-old, and the actress was right by her side as she underwent chemotherapy. Kidman admits it was difficult to watch her mother go through treatment, but it all paid off in the end when Janelle Ann eventually beat the disease. The experience made Kidman realize how important educating and awareness is when it comes to cancer.
Related: Advances in Metastatic Breast Cancer Treatments Over the Last Year Offer New Hope for Those Fighting
"It affected me in such a deep way. You see someone go through chemotherapy and it's a year of hell. It's the most upsetting thing that's ever happened in my life, but it also made me very aware," Kidman told Vanity Fair. "I had to confront death at an early age, had to realize that people are mortal — you're born, you die. I'm sure I have rain up ahead and I'm sure I also have sunshine, and that's life."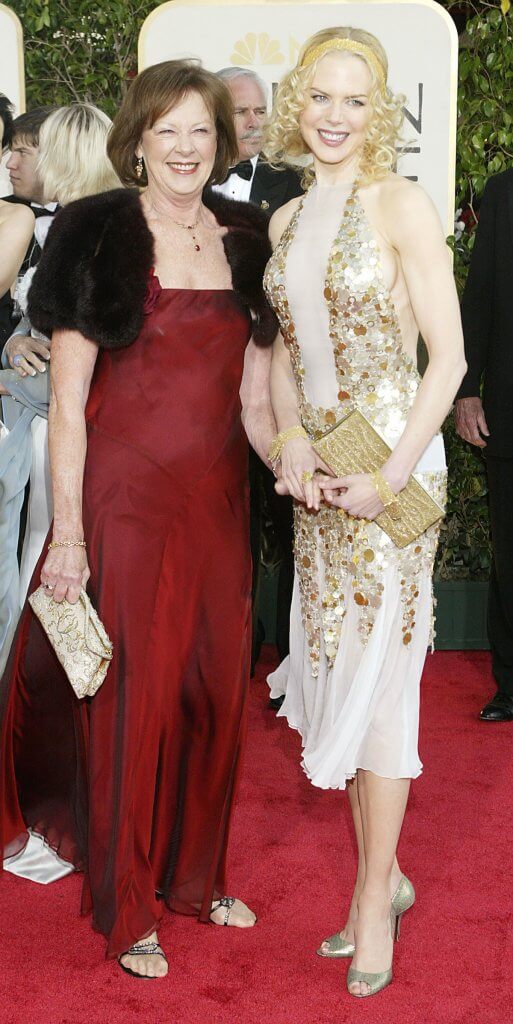 For Breast Cancer: Know Your Risk
Seeing as both Kidman and Washington's mothers had breast cancer, it's important that the two actresses are proactive about their own health. Women who have had a first-relative (mother, father, sister, brother) diagnosed with breast cancer are often considered "high risk" of facing the disease themselves in the future. Since this is the case, typical screening guidelines can differ for women in this category.
Related: It's Important To Continue Cancer Screenings Through COVID-19
For the general population, it's recommended that women start scheduling their annual mammograms when they hit 45. However, for women who are considered "high risk," it's suggested that they schedule screenings starting at 30-years-old.
Dr. Connie Lehman explains when women should start scheduling their mammograms
In addition to regular mammograms, it may benefit women like Kidman and Washington to undergo genetic testing and see if they're at higher risk of the disease due to a genetic mutations. The BRCA1 and BRCA2 genes — which are gene mutations that put women at much higher risk of being diagnosed breast and ovarian cancer — are inherited throughout the family. If one of your close relatives (such as a mother) carry a BRCA gene mutation, then there's a 50/50 chance you're carrying it too.
Related: The Top Breast Cancer Risk Factors and What You Can Do About It
To find out if you carry these mutations, talking to a relative about your family resource can be an easy and informative resource to assess your risk. However, if your family doesn't know, talking to a genetic counselor is always an option. By using this resource, they're likely to have answers to all the questions you have and determine whether genetic testing is necessary.
Dr. Freya Schnabel breaks down the options for women who are at high-risk of breast cancer
Learn more about SurvivorNet's rigorous medical review process.