Smoking's Long-term Impacts
Country singer Willie Nelson, 90, is still touring and performing music more than six decades since his debut. Remarkably, he's still going strong despite several health scares, including battling COVID-19 and COPD diagnosis.
Nelson said since he made lifestyle changes, which included cutting out heavy smoking and drinking, his health has improved.
If you quit smoking, you can significantly reduce your risk of developing the disease and dying from it. Researchers with the American Cancer Society say, "Approximately 80% of lung cancers are caused by cigarette smoking."
New guidelines published in CA: A Cancer Journal for Clinicians call for annual lung cancer screening for people aged 50 to 80 years old if they are heavy smokers with roughly 20 years of smoking history.
Country music legend Willie Nelson isn't slowing down, even at the ripe age of 90, from doing what he loves. He's still touring parts of the country, delivering some of his iconic hits. Remarkably, he hasn't missed a beat despite experiencing several health scares over the years, including a more recent bout with a chronic lung disease.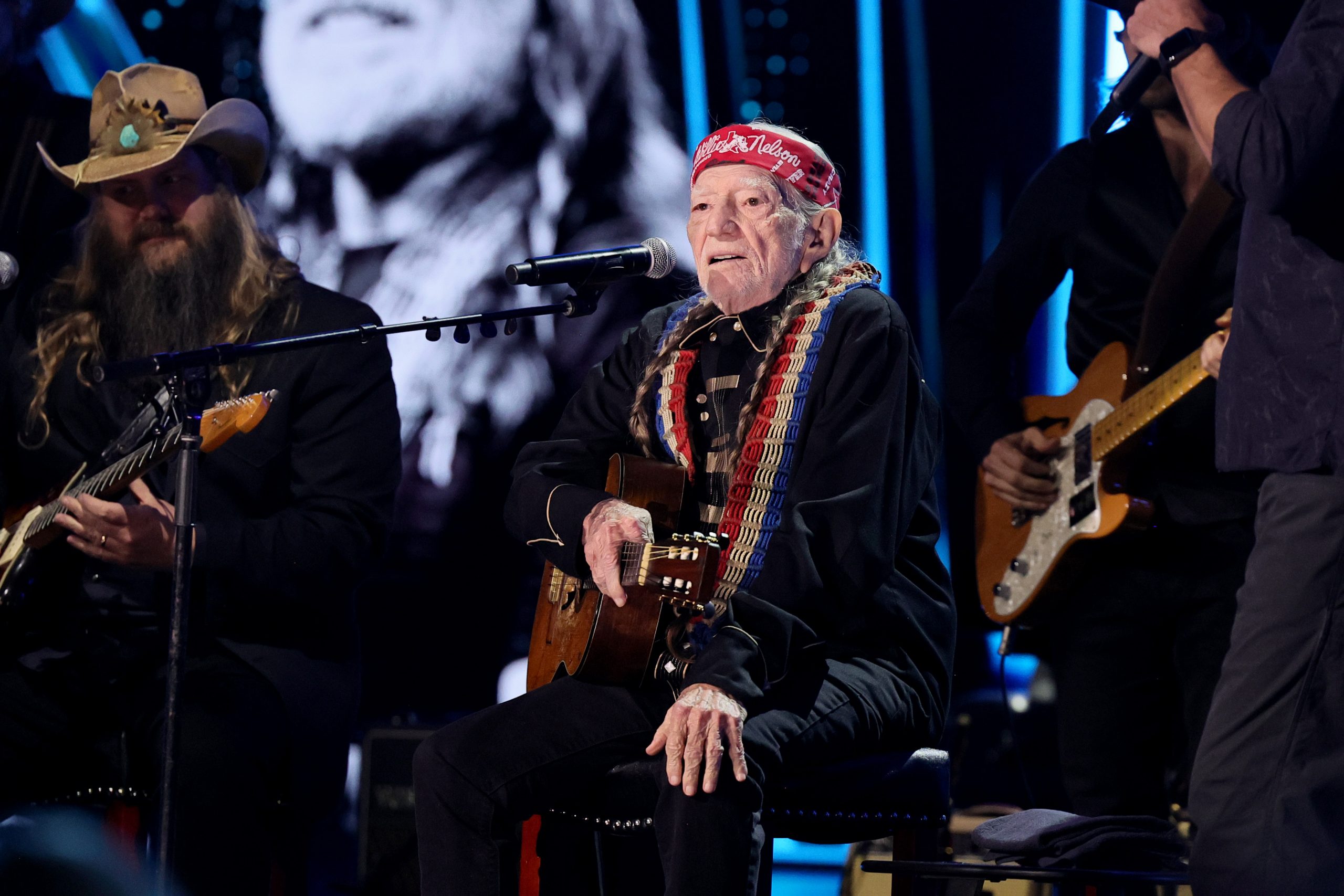 A few years ago, the "On the Road Again" singer was diagnosed with emphysema, also called COPD, which stands for chronic obstructive pulmonary disease. According to the National Heart, Lung, and Blood Institute, this disease is caused by damage to the airways or other parts of the lung, blocking airflow and making it difficult to breathe.
Read More
Nelson excitedly
shared
on his Instagram channel that tickets are going on sale for upcoming tour dates in Florida, Texas, and California.
View this post on Instagram
Nelson was well-known for his smoking and drinking habits, but around the time he was diagnosed with COPD, he made some lifestyle changes that he credits to improving his health and quality of life.
RELATED: Does Smoking Marijuana Cause Lung Cancer? Top Experts Tell SurvivorNet a Public Health Crisis Is Coming
The Texas-born guitarist previously told KSAT News about how he was bettering his health, explaining, "I have abused my lungs quite a bit in the past, so breathing is a little more difficult these days, and I have to be careful."
While coping with emphysema, Nelson had a tough bout with COVID-19.
"I had a nebulizer on the bus. I started everything I could at that point, including Paxlovid. He had the monoclonal antibodies. He had steroids,' Nelson's wife Annie told the New York Times.
She added while he recovered from his illnesses, she "turned [their] house into a hospital," adding that "there were a couple of times I wasn't sure he was going to make it."
View this post on Instagram
Nelson's resilience and perseverance amid his health challenges over the years make for quite a comeback story, which is part of his new book detailing his life and career.
Understanding Nelson's Diagnosis
Nelson had several health issues related to his lungs. He's admitted on several occasions his lung issues stem from his extensive smoking habit during his younger years.
"Over the years, I've smoked a lot of cigarettes, and I've had emphysema and pneumonia four or five times, so my lungs were really screwed up," he said to the Washington Post.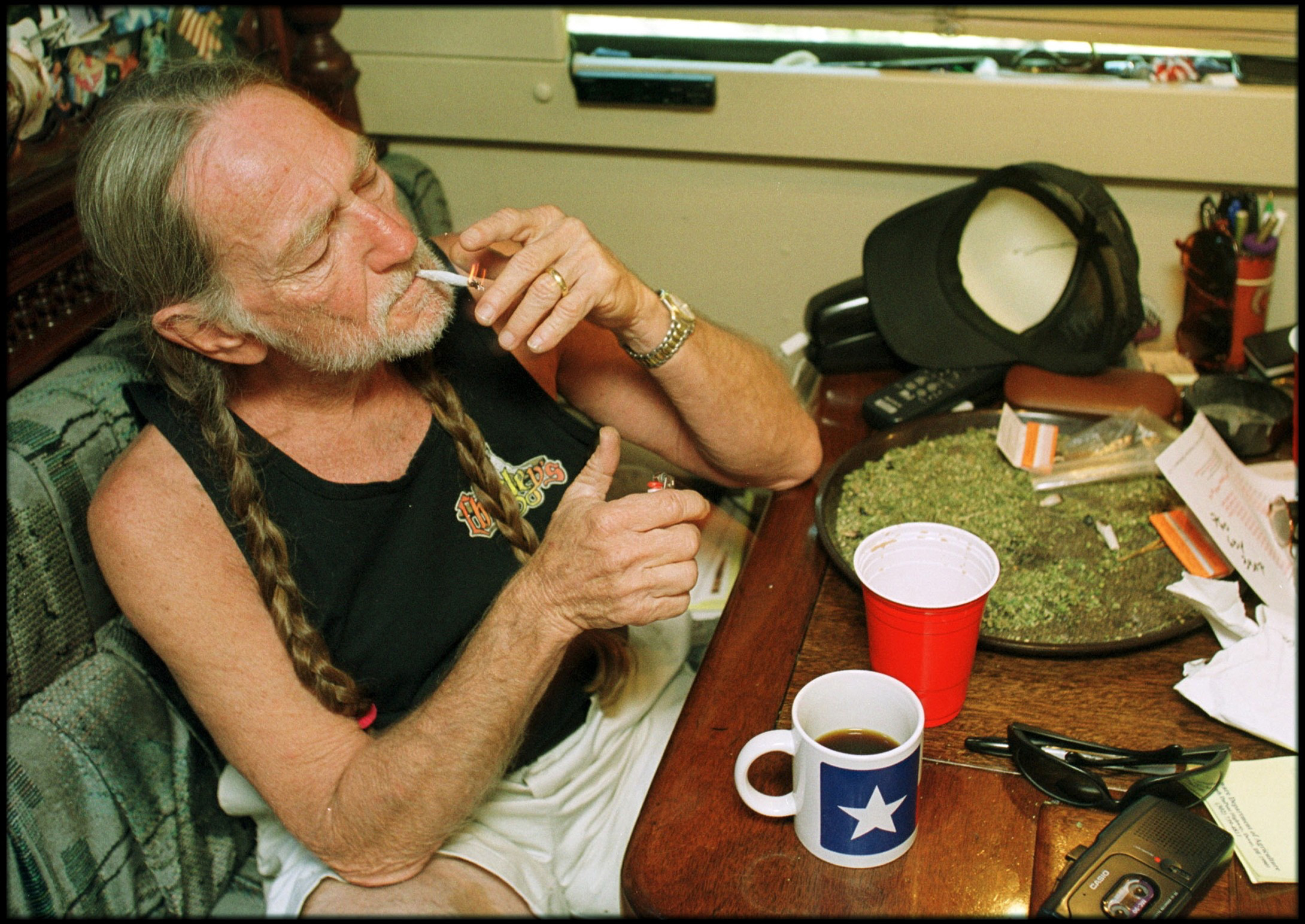 Chronic obstructive pulmonary disease (COPD) can cause you to cough up mucus experience breathing problems, shortness of breath. The National Heart, Lung, and Blood Institute says two conditions are considered COPD: chronic bronchitis and emphysema.
"Most people who have COPD have a mixture of both emphysema and chronic bronchitis," the NHLBI says.
Smoking is the best way to prevent getting COPD. For people diagnosed with the disease, treatment options include oxygen therapy and pulmonary rehabilitation. Nelson said in 2015, he underwent a stem-cell operation to help his treatment. He also made helpful lifestyle changes, most notably cutting out the heavy smoking and drinking.
How Smoking Raises Your Cancer Risk
The Centers for Disease Control & Prevention (CDC) states that cigarette smoking is linked to about 80 to 90 percent of lung cancer deaths, and people who smoke cigarettes are 15 to 30 times more likely to get lung cancer or die from lung cancer than people who don't smoke.
WATCH: Understanding smoking's impact on lung cancer.
The new guidelines set by the American Cancer Society (ACS) recommend yearly lung cancer screening for people who "smoke or formerly smoked and have a 20-year or greater pack-year history," an ACS press release says.
Lung cancer screening is painless and lasts only a few minutes. It involves using a low-dose computed tomography (LDCT). While lying on a table, an X-ray will scan your lungs for anything unusual, the Centers for Disease Control and Prevention (CDC) explains.
Tips to Quit
If you are a smoker but want to quit, here are some helpful tips to curb the habit.
Nicotine replacement therapy is one of the main tools that smokers have at their disposal. Long-acting therapies like nicotine patches can be paired with short-acting therapies (including nicotine gum, lozenges, nasal spray, and inhalers) to cope with intense cravings.
Avoid your triggers to smoke. Cravings can be provoked by situations in which you are used to having tobacco. It can help to familiarize yourself with these environments and make plans for how you can manage them without tobacco or how you can avoid them completely.
Wait. If you feel yourself on the brink of giving in to a tobacco craving, delay smoking for 10 minutes and do something else to distract yourself. Move to a no-smoking area to make it less convenient for you to smoke. Cravings can often subside if given time.
Chew something. Whether it's gum, candy, or vegetables, chew something that will occupy your mouth as you resist your cravings.
Be mindful of the "just one more" mentality and do your best to avoid it. Smoking once just leads to smoking again. Be careful not to convince yourself that you can satisfy a tobacco craving and then quit after that.
Exercise. Boosting your physical activity can distract you from tobacco cravings and also make them less intense.
Try relaxation techniques. Finding new ways of dealing with stress can be an important part of quitting smoking. These activities may include deep breathing, yoga, visualization, muscle relaxation, and massage.
Reach out for support. Establishing strong support systems is essential both for people battling cancer and people battling tobacco addiction. Calling a friend or family member to talk on the phone or go for a walk can help remind you that you're not alone.
Find support groups where groups of smokers are trying to quit together. These groups may be in-person or virtual.
Constantly remind yourself why you want to quit. Whether your goal is to feel better, get healthier, save money, or prepare for cancer treatment, it can help to write down or speak aloud the reason you decided to quit in the first place.
Learn more about SurvivorNet's rigorous medical review process.
---