The Brown family of Discovery's "The Alaskan Bush People" reality TV show, including Billy, 66, sons Matt, 36, Bam, 34, Bear, 31, Gabe, 29, and Noah, 26, and daughters Bird, 24, and Rain, 16, is pulling together for matriarch Ami Brown, 55, during her Stage 3 lung cancer treatment.
"It was very scary," Ami told People magazine about her cancer journey. "But I never gave up hope."
Read More
Ami has since been declared cancer free, but
the whole family
has had to deal with a lot of the changes that can come with a
cancer diagnosis
. Because of Ami's cancer, the family moved from their house on the Alaskan frontier in "Browntown," to a 435-acre property in the North Cascade Mountains of Washington State, where they'd be closer to civilization and to the medical care Ami would need.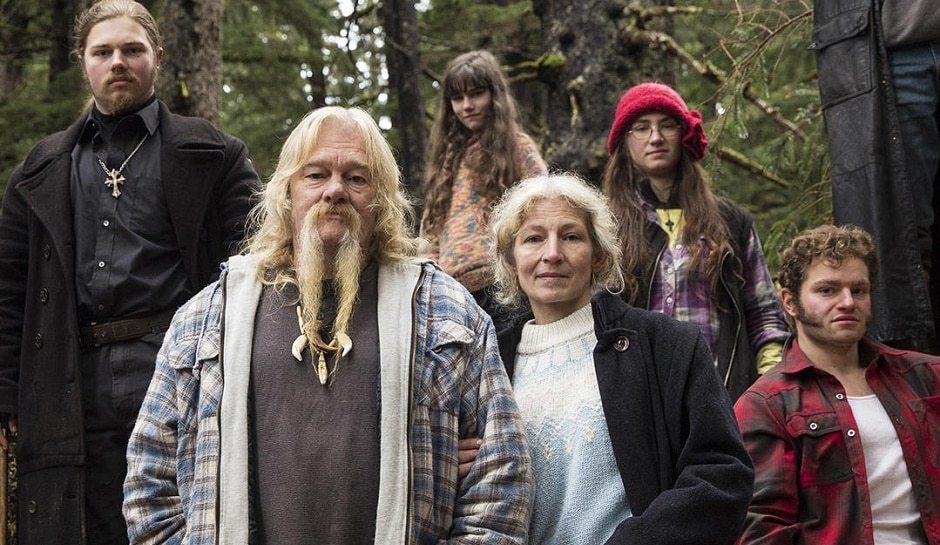 The Brown Family of the "Alaskan Bush People" television show, featuring Amy and Billy in front.
"In over a year I hadn't walked hardly at all, so walking around here can be really taxing on my legs," she explained about Alaska.
Amazing Advice: Rules for Living with Cancer 
After some fans inconsiderately called into question the veracity of Ami's claim that she had cancer, doctors from UCLA Medical center came forward to confirm the diagnosis.
"Amora Brown was diagnosed with Stage III non-small cell lung cancer in April 2017," read the doctor statement in People magazine. "Treatment for her cancer included a four-month course of chemotherapy with radiation. Her disease responded well to the treatment, and, according to her UCLA oncologist Dr. Deborah Wong, she is now in remission.  Although her most recent scans show no evidence of cancer, "Amora will continue to be monitored closely by her medical team over the next several months," UCLA said.
How is Lung Cancer Treated?
We don't know everything about Ami's case, but her treatment with chemotherapy and radiation is consistent with standard practices for stage three lung cancer. Patients diagnosed with Stage 3 lung cancer have tumors that are not only in the lungs but have also spread to nearby lymph nodes. Depending on how advanced this spread is and the patient's health, doctors will choose some combination of radiation therapy, chemotherapy, or possibly surgery.
Dr. Geoffrey Oxnard of The Dana Farber Cancer Institute explains the Importance of Genetic testing for treating later stage lung cancer.
Bone , PET, CT and MRI scans help doctors get an idea of how much the cancer has spread, and then make treatment decisions. If radiation is the treatment of choice, high energy beams are aimed at the cancer. This basically damages the DNA inside cancer cells, preventing them from growing or creating more cancerous tissue.
"There's the opportunity with aggressive therapy to try to cure the cancer," says Dr. Billy Loo, Jr., a radiation oncologist and bioengineer who leads the Thoracic Radiation Oncology Program at Stanford.
Ami is still recovering from her disease, and the family is putting off some exciting activities for the time being. "Every week there'd be more revealed" as the snow melted, says Billy. "We'd be like, 'Oh my gosh, that's ours.' We started realizing just what God really gave us. There's still pieces [of North Star] that, on purpose, we haven't gone and seen yet so we can explore it later when Ami feels better," Billy says.
But since the move, the family has been been adapting to the new climate and enjoying the cell phone service, as well as the access to food for purchase. Ami especially loves to ride the tractor her husband gave her for her birthday around the property.
"How many people can get their wife a little tractor and she's tickled to death with it?" Billy said in the interview.
"It's pretty cool. And I might have me an orchard for the grandbabies," Ami added.
Learn more about SurvivorNet's rigorous medical review process.