Paying Attention To Symptoms
Sherene Harati was diagnosed with ovarian cancer at the age of 25 after initially thinking the abnormal vaginal bleeding she was experiencing was due to an ovarian cyst.
After almost ignoring the symptoms because of how old she was, doctors found a mass on one of her ovaries.
Now 32 and cancer-free, Harati is spreading ovarian cancer awareness.
Ovarian cancer has been called "the cancer that whispers," due to its hard-to-spot symptoms.
Sherene Harati, of Atlanta, Georgia, was diagnosed with a rare type of ovarian cancer at the age of 25 after initially thinking the abnormal vaginal bleeding she was experiencing was due to an ovarian cyst. After seeking medical advice, it was revealed she had a golf ball-sized growth on one of her ovaries.
Now 32 and cancer-free, Harati is spreading awareness for the type of cancer she was diagnosed with after almost ignoring the symptoms because of how old she was.
Read More
Once the mass was discovered on one of her ovaries in the fall of 2014, Harati's doctors decided to do laparoscopic surgery, a minimally invasive procedure, to see exactly what the growth was. "
Because I was so young
, and I was worried about losing my ovary," Harati, who almost said no to getting the procedure, told Fox5Atlanta. However, she followed through with the surgery after her family urged her to get it done.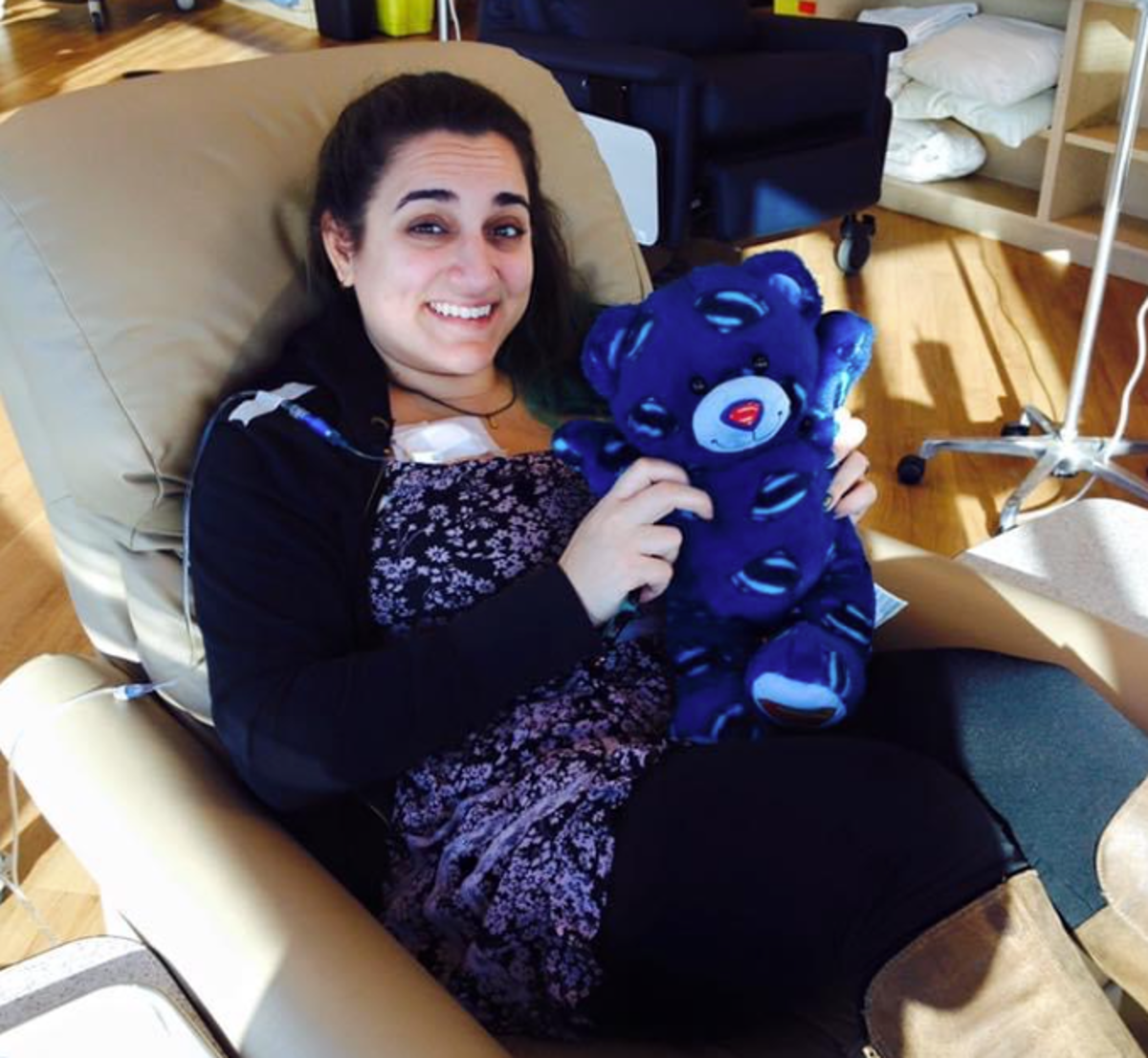 Recounting how she received a call from the doctor days later, Harati said, "I knew, at that point, if the doctor is calling you, that it probably wasn't good news. But, I didn't even know it could possibly be cancer."
It was then she was diagnosed with a rare form of ovarian cancer known as a germ cell tumor, a growth that develops in the cells that produce the eggs.
Harati underwent treatment after having surgery to obtain and freeze 16 of her eggs, with hopes of using them later in life.
Following Harati's cancer battle, she now works at Georgia's Piedmont Cancer Institute as a practice manager, volunteering her time to help women diagnosed with ovarian cancer.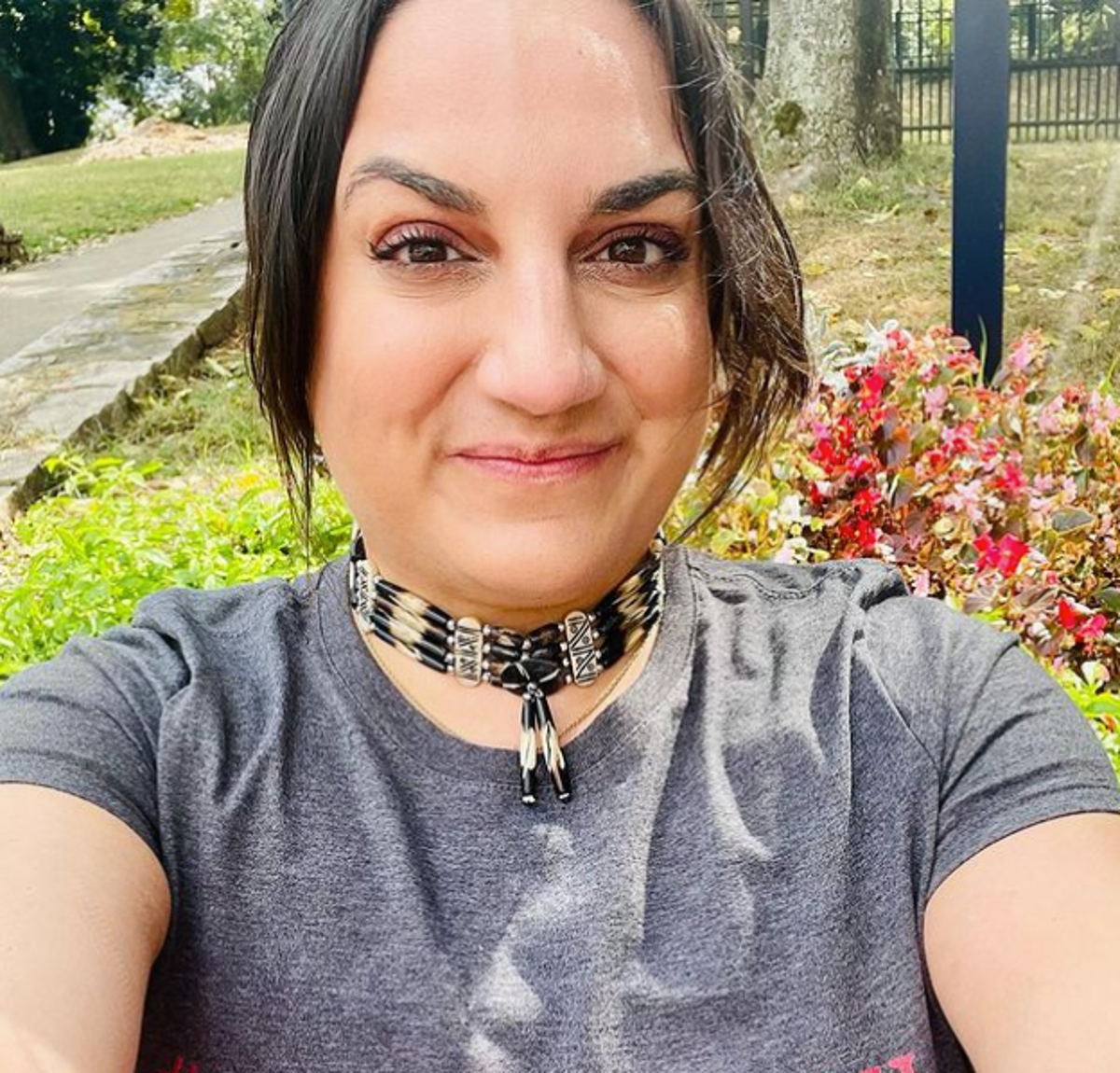 "My life could have my life could have been played out very differently. Looking back now, I'm just glad I listened to my body and listened to the advice of other people in my family to keep me going to the doctor," Harati said.
Harait survived cancer after receiving chemotherapy treatment five days a week for several months.
In a recent Facebook post, Harait praised the institute she works in, writing: "Glad to work in a place that will let me share my story to hopefully save more lives or make others more comfortable sharing their stories! Cancer is not something anyone should feel they should hide. You need all the help and support to get through it."
"The mental tolls are something that is not spoken of enough and in my experience, it takes a lot longer to get over than the physical. Thank you, Piedmont for sharing my story and supporting awareness for Womens Health!" she continued.
Harati's gynecologic oncologist, Dr. Leda Gattoc, who works at the institute she volunteers at, told the news outlet that germ cell tumors or more prevelent in younger women and consist of approximately 5% of ovarian cancers.
"So, the good thing with those germ cell tumors is that they are usually found earlier stage, and they are responsive to treatment," Dr. Gattoc told Fox5Atland. "So, in the majority of time, 90% of patients, especially in younger patients, the survival rate is about 90%."
Ovarian Cancer Overview
Ovarian cancer has been called the "cancer that whispers," because women often don't experience symptoms until their cancer has already reached its late stages. The symptoms that do appear at first are hard to identify as cancer. This subtlety of symptoms makes it essential for women to know the warning signs, and report them to their doctor, say SurvivorNet's experts.
The term ovarian cancer refers to a number of different tumors that grow in the ovary. The ovaries produce the sex hormone, estrogen, as well as eggs. Every woman has two ovaries, one on either side of her uterus. The fallopian tube picks up the egg from the ovary and carries it to the uterus for fertilization.
Ovarian Cancer: Symptoms, Diagnosis & Making a Treatment Plan
Many ovarian cancers actually begin in the fallopian tubes. A few cancerous cells first grow on the fallopian tubes and then, as the fallopian tubes brush over the ovary, these cells stick to the ovaries and eventually grow to form a tumor.
There isn't just one ovarian cancer; there are many different types that occur at different stages of life. In fact, researchers have identified over 30 types, but these three are the most common:
Epithelial. About 90% of ovarian cancers are epithelial, which means the cancer cells are located on the outer layer of the ovary. Most epithelial tumors are not cancerous, but when they are cancerous, they can spread before they're detected.
Stromal. This rare type of tumor forms in the connective tissue that holds the ovary together and produces estrogen and progesterone.
Germ cell. These tumors, which develop in the cells that produce the eggs, are more likely to affect a single ovary, rather than both ovaries. When a teen or young woman is diagnosed with ovarian cancer, it's usually the germ cell type. The good news is that most women with these types of ovarian cancers can be cured.
Signs of Ovarian Cancer
In regards to ovarian cancer's hard-to-detect symptoms, Dr. Beth Karlan, a gynecologic oncologist at UCLA Medical Center, previously explained in an interview, "What we've found from multiple studies, it's this constellation of symptoms."
"If that's really happening and you're experiencing it every day, and they seem to be crescendo-ing, getting worse, even if that goes on for only two weeks, you should call your doctor."
Ovarian cancer symptoms may include:
Feeling full earlier/decrease in appetite
Feeling bloated
Changes in bowel habits
Pain in the pelvis
Urinary symptoms, such as an urgent need to go
Extreme fatigue
Abdominal swelling
Pain during sex
Ovarian Cancer: The Cancer That Whispers
Contributing: SurvivorNet Staff
Learn more about SurvivorNet's rigorous medical review process.
---