Actor's Journey Highlights Why Paying Attention to Your Symptoms Matters
Actor Sam Neill, 76, was diagnosed with an aggressive form of non-Hodgkin lymphoma called angioimmunoblastic T-cell lymphoma (AITL).
Lymphoma symptoms may include swelling in the neck, such as Neill experienced. Swelling in the abdomen and unexplained weight loss or fever are known symptoms.
Lymphoma treatment largely depends on the nature of your specific diagnosis. Immunotherapy treatment is an option that uses the body's immune system to fight off the cancer and is helpful for some lymphomas. Meanwhile, slow-growing lymphomas that are less aggressive may only need to be monitored without immediate treatment.
Although Neill's doctor initially thought his symptoms were COVID-related, he pushed for more precise answers. Advocating for your own health can lead to better patient outcomes. Sometimes, this includes going back to your doctor multiple times or seeking a second and third opinion from different doctors.
Actor Sam Neill, 76, best known for his role as Dr. Alan Grant in "Jurassic Park" developed quite a reputation for himself in another series he starred in called "Peaky Blinders." His character was dark and malicious, and he says people bought so heavily into the psychopathic character he was treated differently in real life.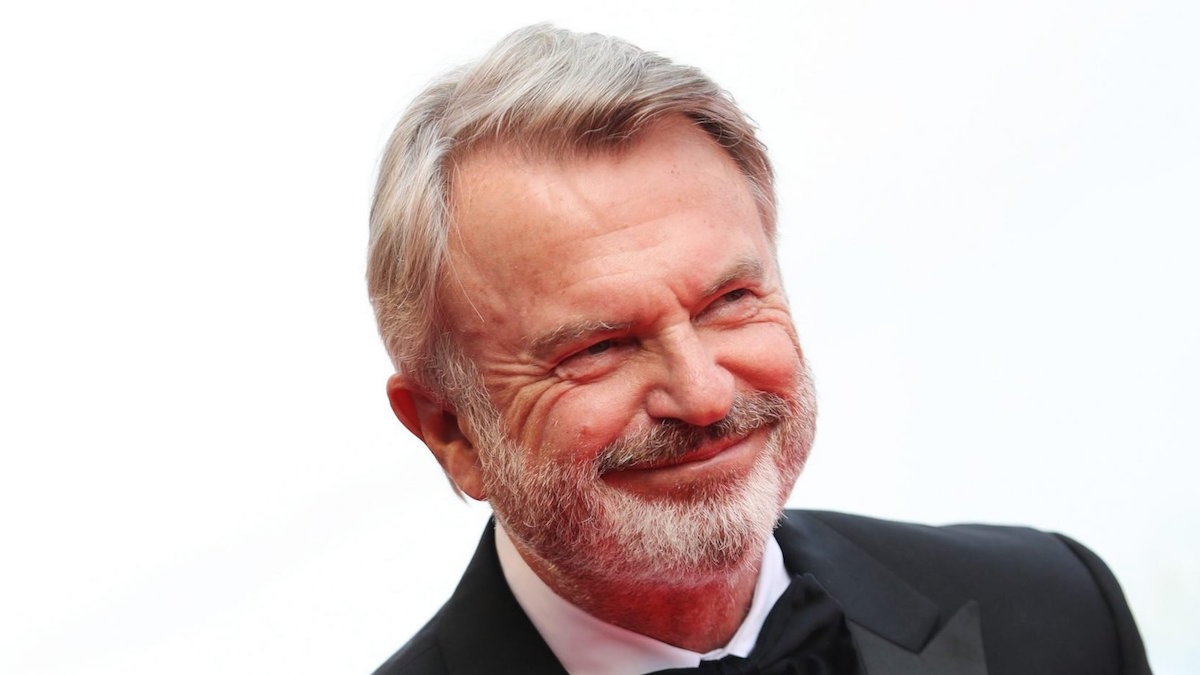 He said people were "nicer" to him after realizing he wasn't a psychopath while portraying Constable Campbell in the suspenseful series that centered around an English gangster family in the 1900s, according to movie and film news outlet IMDB.
Read More
"People are nicer to me in New Zealand as a result of this," the New Zealand actor
said
on the Graham Norton show. "The last time they saw me was as a psychopath in Peaky Blinders, and they avoided me," he said.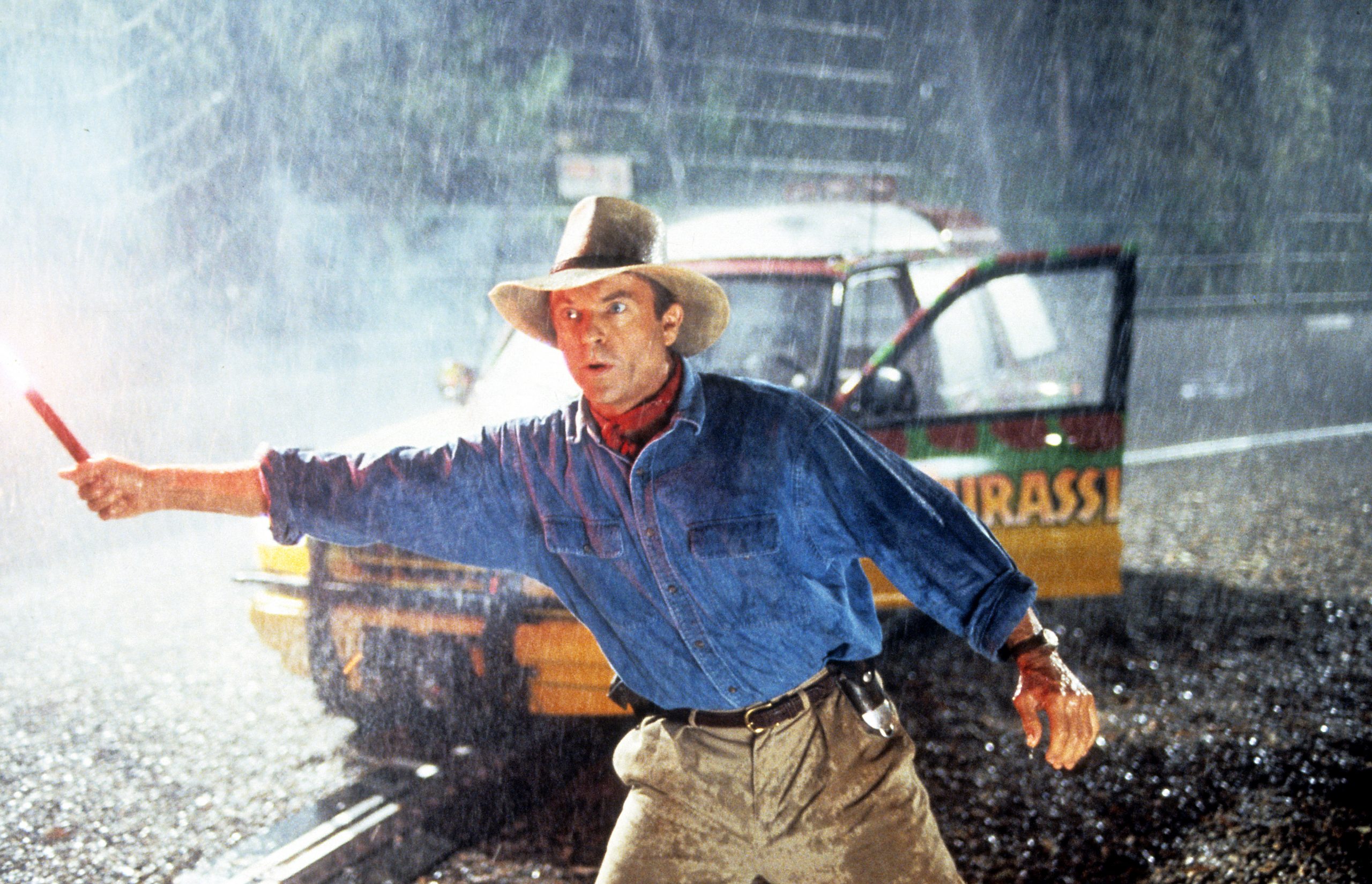 Neill's acting career includes the iconic role in Jurassic Park, released in 1993. The award-winning actor acting career began in the early 1970s and starred in a series of movies and television programs, including "The Sullivans," "Perfect Strangers," and "Alcatraz."
Neill's Cancer Journey
Neill's cancer journey began much later in life, as recently as last year, when he felt lumps in his neck while promoting "Jurassic Park."
His doctor initially told him it was because of a COVID-19 infection, but as his symptoms persisted, he pushed for more solid answers. Pushing for more as a patient is important to advocating for your health. This circumstance occurs most often when you experience symptoms not fully addressed by your doctor. A second opinion is often recommended to clarify what's wrong.
WATCH: What Should Blood Cancer Patients Do After They Get COVID
"I said, these lumps don't seem to be going down, and I don't know why," Neill said in his memoir "Did I Ever Tell You This."
Neill's neck started swelling up amid the ongoing promotion for the Jurassic franchise. People magazine reported the actor didn't give his neck much thought until photos from the event showed it appearing "lumpy."
Neill talked with his doctor, who attributed the symptoms to another condition.
"He assured me that my lumpy glands were due to undetected COVID, and they'd be hanging around for a little while. I went back a week later when they were even bigger. This time, he sent me to the hospital for some tests," Neill said.
An eventual PET scan led to his angioimmunoblastic T-cell lymphoma (AITL) diagnosis, a rare and aggressive form of non-Hodgkin lymphoma.
"Within a few days, I was lying on a hospital bed having all kinds of chemicals draining into my system," Neill said as he coped with his cancer diagnosis, an emotional moment many cancer warriors experience before they bravely battle the disease.
Actor Sam Neill, a father of two, started chemotherapy treatment, but he switched to a different chemotherapy drug once the chemo he was on stopped being effective. Although Neill did not reveal which chemo drug he was taking, side effects such as hair loss took him aback.
"After my first chemo, it took only a little over two weeks for the hair to disappear completely from the top of my head," Neill said.
RELATED: Understanding Chemotherapy Side Effects Hair Loss
He also lost facial hair, which revealed his face without his signature beard in later years, something he admitted he hadn't seen in 15 years.
"Time has not been kind to it in the meantime. I'm not just wrinkled in the space where a beard formerly resided; I am positively wizened. Three or four strokes of my trimmer and I had aged twenty years," he said.
Lymphoma treatment largely depends on the nature of your specific diagnosis. For non-Hodgkin lymphoma patients, their cancer is more likely to spread randomly and be discovered in different groups of lymph nodes in the body. Hodgkin lymphoma cancers, on the other hand, are more likely to grow consistently from one group of lymph nodes directly to another.
View this post on Instagram
Neill's chemotherapy proved successful, as the actor revealed his cancer status in an Instagram post.
"I am alive and well, and I have been in remission for eight months, which feels really good," Neill said.
Non-Hodgkin Lymphoma
"Non-Hodgkin lymphoma is a big category," Dr. Julie Vose, chief of hematology/oncology at the University of Nebraska Medical Center, previously told SurvivorNet.
All non-Hodgkin lymphomas begin in white blood cells known as lymphocytes, which are part of your body's immune system. From there, doctors separate these cancers into types depending on the specific kind of lymphocytes they grow from B-cells or T-cells.
Knowing which of these you have can help steer you to the most appropriate treatment.
One way doctors divide up these cancers is based on how fast they're likely to grow and spread. "The two main classifications I think of in terms of non-Hodgkin lymphoma are lymphomas that are more indolent and those that are more aggressive because those are treated very differently," Dr. Jennifer Crombie, medical oncologist at Dana-Farber Cancer Institute, tells SurvivorNet.
The National Cancer Institute says most research on treatment for non-Hodgkin lymphoma is now focused on targeted therapy and immunotherapy, and researchers are also trying to identify gene changes in different types of lymphoma that might be targets for new drug development.
CAR T-cell therapy stands for chimeric antigen receptor T-cell therapy, a type of immunotherapy that uses your immune cells to fight cancer. The Food and Drug Administration has approved Car T-cell treatment for certain adult patients with large B-cell lymphoma (LBCL) that experience recurrence.
For indolent lymphomas that grow slowly, these might not need treatment immediately. Patients with these slower-growing lymphomas may undergo regular monitoring, including imaging scans such as PET/CT, which are used to track the progress of the cancer and gauge whether it needs treatment.
Questions for Your Doctor
If you are facing a lymphoma diagnosis, here are some questions you can ask your doctor to begin your journey to a successful outcome.
What type of non-Hodgkin lymphoma do I have?
What stage of my lymphoma is in, and if it has spread, how far?
Do we need to treat the lymphoma immediately?
What treatment do you recommend to help me beat this diagnosis?
Should I get more opinions about the treatment options available?
What are some possible side effects I should expect during treatment?
Will insurance cover the recommended treatment?
Learn more about SurvivorNet's rigorous medical review process.
---