Treatment for a Chordoma Tumor
After Cincinnati news anchor Courtis Fuller, 66, had a rare malignant chordoma tumor removed from the base of his skull, he is now juggling radiation treatment before delivering the news.
Chordoma is a rare type of bone cancer that occurs most often in the bones of the base of the skull or bottom of the spine.
Symptoms associated with chordoma vary depending on where the tumor is located.
Symptoms can include headaches or double vision if the tumor is located at the base of the skull. If the tumor is near the tailbone, you could experience pain down your legs and have trouble controlling your bladder or bowels.
Cleveland Clinic says while surgery is the "go-to treatment option" for chordomas, the tumor's location makes surgery difficult.
While the tumors tend to be resistant to radiation and chemotherapy, radiation after surgery can "lower the chance that the tumor will grow back."
Courtis Fuller, 66, has become a comforting figure for news viewers in Cincinnati, Ohio, over the last 35 years. His absence from the anchor desk earlier this year prompted a swarm of concern from viewers and colleagues while he privately dealt with a rare cancerous tumor. Although Fuller is back delivering the news, his cancer journey is far from over, as he's now juggling delivering the news and radiation therapy simultaneously.
"I don't intend to be the story, but I realize I am part of this larger picture that anyone can be impacted with cancer," Fuller said in an intimate WLWT interview about his cancer journey.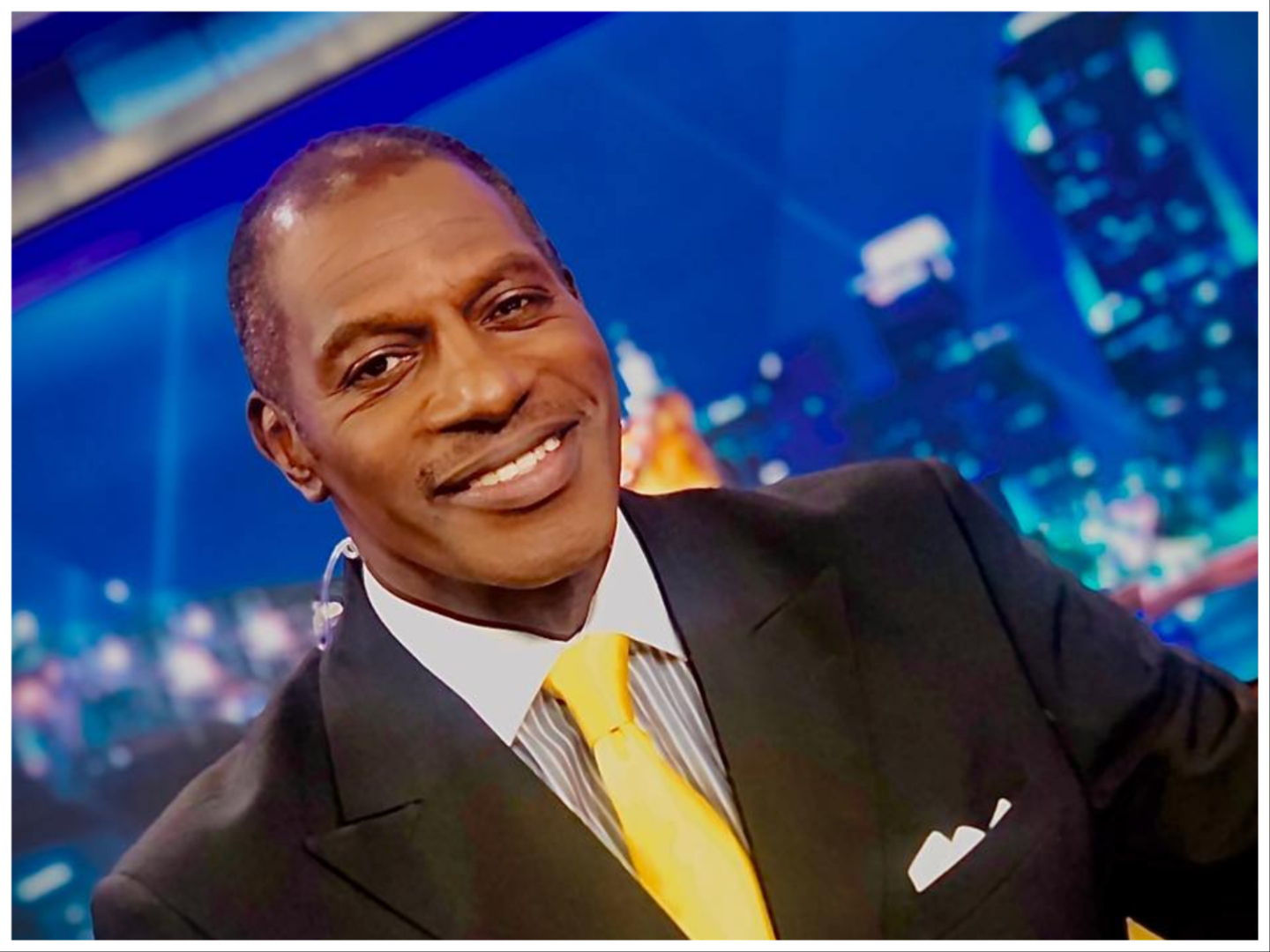 Read More
Fuller's cancer journey began ever so subtly when he found it increasingly difficult to see clearly. His blurred vision made it hard to read the teleprompter and deliver the news. Vision problems were followed by increased migraine headaches. Fuller eventually went to the doctor seeking relief and some answers. His doctors discovered he had a large mass at the base of his skull.
In December 2022, he was diagnosed with a rare malignant chordoma tumor, a rare type of bone cancer. This type of tumor grows slowly and occurs most often in adults between 40 and 60 years old, according to Mayo Clinic.
According to the National Cancer Institute, one in 1 million people are diagnosed with chordoma per year.
Symptoms associated with chordoma can include headaches or double vision if the tumor is located at the base of the skull, such as Fuller's tumor. If the tumor is near the tailbone, you could experience pain down your legs and have trouble controlling your bladder or bowels.
Surgery followed by radiation is the usual treatment method for chordoma.
This past January, Fuller underwent surgery to successfully remove the tumor. Although the tumor was gone, he still had additional treatments ahead of him.
"They have already removed the tumor, they said they got 100% which was in the base of my skull, so the prognosis is very good," Fuller described.
Now he's undergoing radiation treatment in the mornings before gracing newscasts in the evenings.
Radiation therapy or radiotherapy is one of the most used treatments for cancer. Radiation is a non-invasive approach to cancer treatment that utilizes high-energy X-rays delivered from outside of the body to kill cancer cells and eliminate tumors.
WATCH: What does radiation feel like for patients?
"The radiation can cause DNA damage to all types of cells," radiation oncologist Dr. Subhakar Mutyala previously told SurvivorNet.
"However, normal tissue can repair that damage, while cancer cells can't. And so, we try to leverage that little delta into giving a little bit of radiation each day, and eventually killing the cancer cells where the cancer cells can't grow and your body just reabsorbs those cancer cells," Dr. Mutyala added.
Radiotherapy has come a long way over the past several decades. New forms of radiation therapy use highly sophisticated technology to deliver radiation to cancer cells while sparing surrounding normal tissue and reducing side effects.
Fuller said he will need to undergo radiation therapy 40 times before he expects to be declared "cancer-free".
Despite Fuller's public persona, his colleagues say he can also be pretty private. The veteran news anchor explained he's sharing his cancer journey to encourage other people to listen to their bodies.
"If you're not feeling well as I was, go get checked out. I would have never thought they would have told me I have a tumor in the back of my head. That's the last thing I'm thinking," Fuller said.
Many of Fuller's supporters expressed their well wishes on social media.
"Wishing you the best Courtis. Sending prayers, hugs good vibes," Brenda Anderson wrote on Facebook.
"Courtis, the city stands with you in support and prayer in your journey," Tracy Fuqua said in a comment.
Questions for Your Doctor
If you or a loved one is facing a chordoma tumor, like Courtis Fuller, here are some questions to consider asking your doctor to get the conversation started:
Should family members of chordoma patients be concerned about getting chordoma?
What treatment options exist for chordomas?
What sort of side effects should I be aware of?
What clinical trials are available for chordoma patients?
How much do treatments for chordoma cost?
Will I be able to continue normal daily activities after my chordoma is treated?
Treatment for Chordomas May Vary
Courtis Fuller's treatment path involved surgery followed by radiation. Cleveland Clinic says that while surgery is the "go-to treatment option" for chordomas, the tumor's location makes surgery difficult.
"A chordoma in your spine can invade your spinal cord and nearby important nerves and arteries, which could cause lasting issues or death if they're damaged during surgery," Cleveland Clinic said.
The clinic goes on to say chordomas tend to be resistant to radiation and chemotherapy. However, radiation after surgery can "lower the chance that the tumor will grow back."
Johns Hopkins Medicine says in the year after surgery, an MRI will need to be taken "every three months" to make sure the chordoma is not returning.
Fuller knows he still has a long way to go on his cancer journey. The process so far has influenced his outlook on life. He described his health journey as "humbling" and he's become increasingly "grateful."
Gratitude is something Dr. Zuri Murrell often stresses. Dr. Murrell, a colorectal cancer surgeon at Cedars-Sinai Medical Center, previously told SurvivorNet that his patients who live with gratitude tend to handle treatment better because this attitude is one way to stay mentally healthy.
"The patients who do well with cancer, they live life with that kind of gratitude, but in terms of everything," Dr. Murrell explained. "They're grateful, not for cancer, but they're grateful for an opportunity to know that life is finite."
Learn more about SurvivorNet's rigorous medical review process.
---