Leaving a Legacy Beyond Your Diagnosis
Actor Paul Reuben, best known for his portrayal of Pee-Wee Herman, privately battled metastatic lung cancer and acute myeloid leukemia (AML). Although he battled cancer, his official death certificate obtained by news outlets revealed his cause of death was acute hypoxic respiratory failure, which occurs when the respiratory system cannot provide enough oxygen to the body.
Acute myelogenous leukemia is also called acute myeloid leukemia. This is a rare type of cancer that affects the bone marrow, and it is the most common type of leukemia in adults.
Metastatic (Stage 4) lung cancer means the cancer spreads beyond the lungs. This form of cancer is harder to catch in its early stages because it's often asymptomatic until a test like an X-ray detects something unusual.
Treatment for AML may include chemotherapy or stem cell transplant. Although treating stage 4  lung cancer may be more difficult, treatment options exist, including surgery, chemotherapy, and radiation, as well as the newer targeted drugs and immunotherapy agents.
Paul Reuben, the man behind the Pee-wee Herman character known for wearing a gray suit and red bow tie, sadly died this past summer. He was a popular figure in children's programming for decades. However, behind his vibrant smile, he battled leukemia and metastatic lung cancer.
While initial news reports said his death stemmed from his cancer diagnosis, his official death certificate says he suffered from acute hypoxic respiratory failure, according to the New York Post. Hypoxic respiratory failure occurs when the respiratory system cannot provide enough oxygen to the body.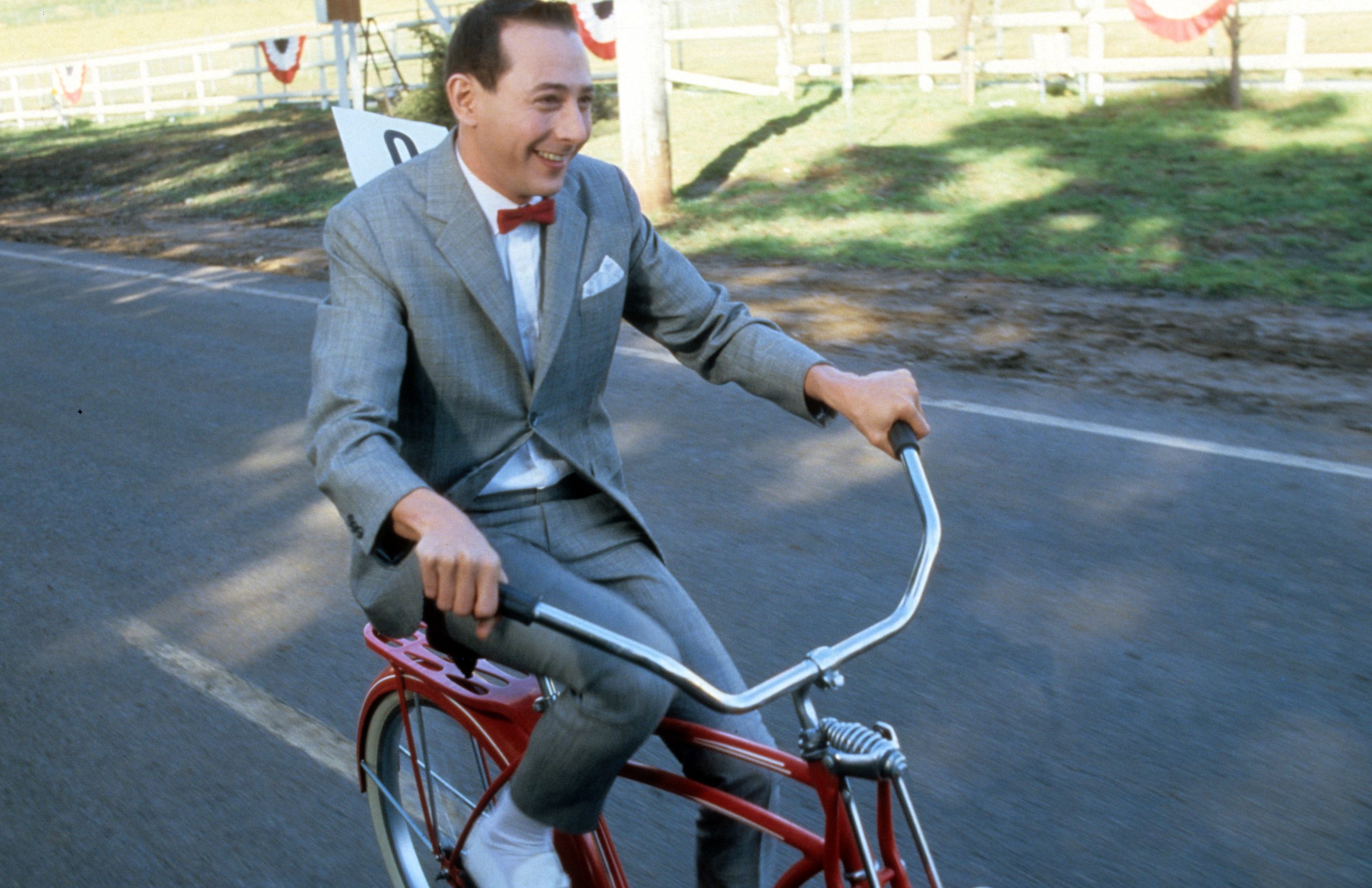 Read More
Reubens broke into acting in the late 1970s with minor roles. He gained greater notoriety in the early 1980s with "The Pee-Wee Herman Show" and recurring appearances on various television shows and movies afterward. "Pee-Wee's Playhouse" and other children's programming became his focus for years. He was nominated for multiple Daytime Emmy Awards in the early 1990s for his "Pee-Wee's Playhouse" show aimed at children. Away from the spotlight, Reubens privately battled cancer. His official Instagram channel apologized to his fans for keeping his health challenges to himself for six years.
View this post on Instagram
"Please accept my apology for not going public with what I've been facing the last six years. I have always felt a huge amount of love and respect from my friends, fans, and supporters. I have loved you all so much and enjoyed making art for you," Reubens wrote.
While details of Reubens' cancer journey remain shrouded in mystery due to his willingness to keep it private, we do know he was diagnosed with acute myelogenous leukemia, also called acute myeloid leukemia. This is a rare type of cancer that affects the bone marrow, and it is the most common type of leukemia in adults.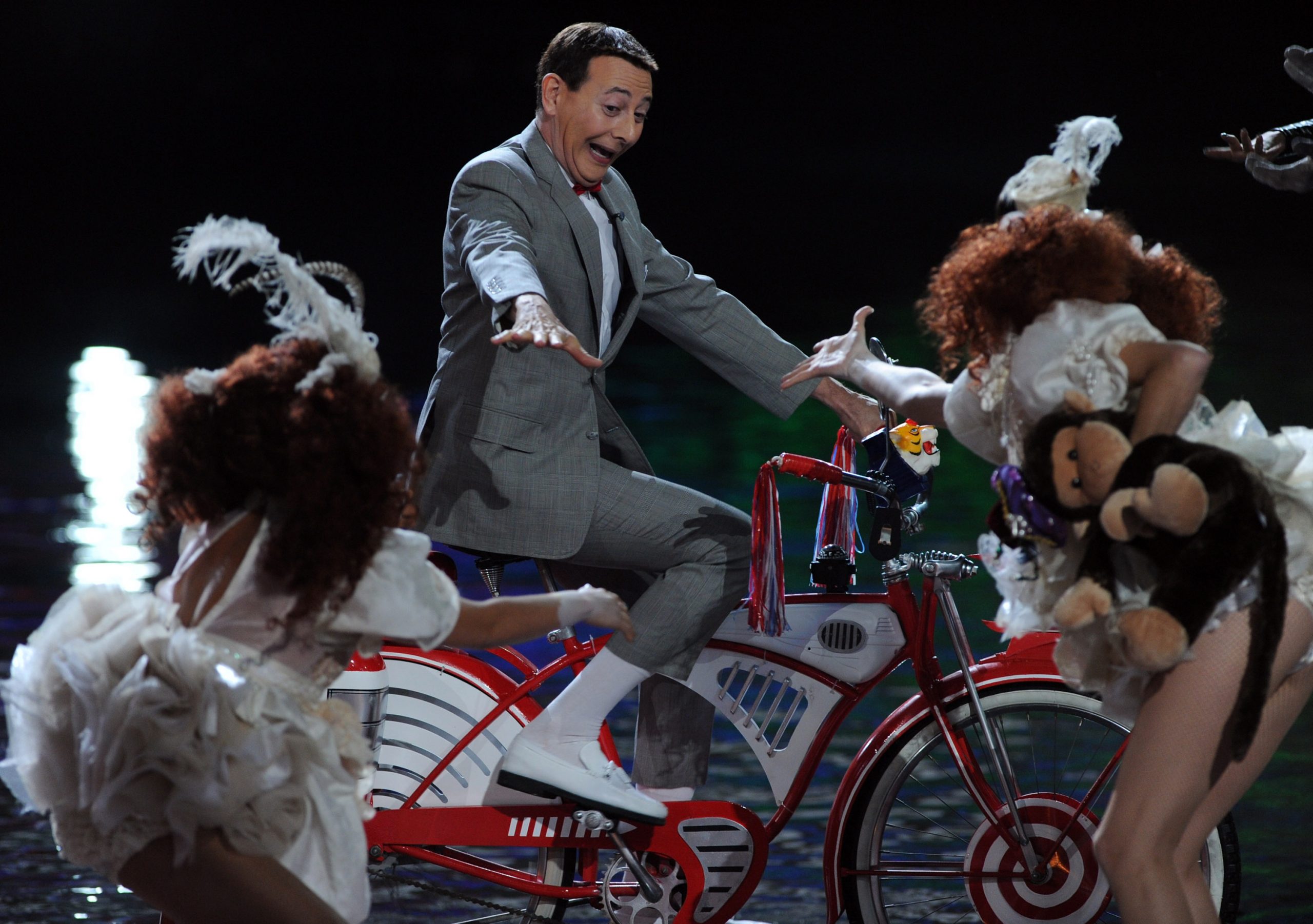 The famous actor also battled metastatic (stage 4) lung cancer. When lung cancer has advanced to this stage, the cancer has spread to other parts of the body beyond the lungs. Lung cancer is the second most common form of cancer and the leading cause of cancer deaths in both men and women in the U.S. It often doesn't cause symptoms until it has already spread beyond the lungs, making it harder to catch in its early stages.
Understanding Acute Myelogenous Leukemia
Acute myeloid leukemia is a fast-growing blood cancer that begins in the bone marrow, the factory that makes white and red blood cells and platelets.
Within the bone marrow are stem cells that eventually develop into white blood cells (WBCs), red blood cells (RBCs), and platelets, which help blood clot.
Stem cells can copy themselves to make progenitor cells or precursor cells. Myeloid progenitor cells turn into red blood cells, granulocytes (a type of white blood cell), and platelets. AML affects the myeloid progenitor cells during a stage of development when they are called myeloblasts.
With AML, myeloblasts fail to turn into fully developed blood cells, leaving them to build up in the bone marrow and blood.
WATCH: An AML Diagnosis What are the Next Steps?
AML is diagnosed by extracting samples of liquid bone marrow and a chip of bone from the back of the hip. The samples are then tested to determine if blood cells in the bone marrow are abnormal.
Dr. Gail Roboz, an AML expert and medical oncologist at Weill Cornell Medicine, says, "The majority of patients have this sporadically out of the clear blue sky."
Symptoms for acute myeloid leukemia can include:
Flu-like symptoms
Fatigue
Fever
Loss of appetite
AML causes certain symptoms, but having these symptoms doesn't necessarily mean you have AML. Your doctor will do diagnostic tests to confirm whether you have AML before recommending a treatment.
Your doctor will then perform tests to diagnose you, and those tests include:
Blood tests. In people with AML, white blood cell counts may be high, and red blood cell and platelet counts may be low. These tests can also show immature cells in the blood that should only be found in the bone marrow.
Bone marrow biopsy. Removing and testing a sample of the bone marrow helps to confirm  AML after an abnormal blood test result.
Lumbar puncture. This test uses a sample of spinal fluid to diagnose AML.
Molecular and genetic testing. Your doctor can do tests to determine whether you have certain genes related to AML and if your cancer might respond to specialized treatments.
Treating AML
For people deemed healthy enough, induction therapy is the standard treatment for AML. The process involves a seven-day chemotherapy regimen, followed by several weeks of recovery. The goal of this high dose of chemo is to induce remission.
A stem cell transplant is another option for treating AML, as Winsor opted to pursue. After a high dose of chemotherapy, a stem cell transplant gives the patient healthy cells to replace the ones that chemotherapy may have killed.
After chemo and a transplant, the recovery process can be difficult because the immune system will be compromised. Finding a genetic match in a donor may also be difficult.
Other newer treatments are being tested in clinical trials. Ask your doctor if any therapies under investigation might be appropriate for you.
The effects of leukemia treatment are very individualized. Treatment may get rid of all leukemia cells for some people, while others will have to remain on chemotherapy long-term to control their cancer. Expect to have follow-up exams after treatment, usually every month to begin with and then at longer intervals.
Even though AML cancer warriors may complete treatment, there is always the chance of a relapse. The timing of the relapse plays a significant role in which treatment route your doctor will advise.
"Unfortunately for many patients with AML, their disease will come back, and we call that a disease relapse," says Dr. Tara Lin, director of the Acute Leukemia Program at the University of Kansas Medical Center.
"It's really important that when a patient has a relapse of their disease, they see someone who has a lot of experience in treating AML."
Understanding Lung Cancer
Lung cancer forms when cancer cells develop in the tissues of the lung. It is the second most common form of cancer and the leading cause of cancer deaths in both men and women in the U.S., SurvivorNet experts say. The reason being, it's "completely asymptomatic," says thoracic surgeon-in-chief at Temple University Health System Dr. Joseph Friedberg.
"It causes no issues until it has spread somewhere. So, if it spreads to the bones, it may cause pain. If it spreads to the brain, it may cause something not subtle, like a seizure," Dr. Friedberg adds.
WATCH: Detecting lung cancer in the absence of symptoms.
Scans such as X-rays can help doctors determine if a shadow appears, which can prompt further testing for lung cancer.
Lung cancer often doesn't cause symptoms until it has already spread outside the lungs, according to SurvivorNet's experts.
There are two main types of lung cancer, which doctors group together based on how they act and how they're treated:
Non-small cell lung cancer (NSCLC) is the most common type and makes up about 85% of cases.
Small cell lung cancer (SCLC) is less common, but it tends to grow faster than NSCLC and is treated very differently.
Smoking causes most cases of this cancer. Tobacco smoke contains a mixture of more than 7,000 different chemicals, at least 70 of which are known to cause cancer, the CDC reports.
If you quit smoking, you can significantly reduce your risk of developing the disease and dying from it.
Some people with lung cancer may experience symptoms such as:
A cough that doesn't go away, that gets worse, or that brings up bloody phlegm
Shortness of breath
Fatigue
Chest pain
Hoarse voice
Appetite loss
Weight loss
If you are experiencing these kinds of symptoms consistently, contact your doctor for further tests.
Treatment Options for Metastatic Lung Cancer
Although treating stage 4 lung cancer may be more difficult, treatment options exist and continue to improve year over year. The treatment options include surgery, chemotherapy, and radiation, as well as the newer targeted drugs and immunotherapy agents.
As Dr. Raja Flores, chair of the Department of Thoracic Surgery at Mount Sinai Hospital, said, "You have to realize stage 4, again, does not mean death. You can have stage 4s who are alive 8, 9, and 10 years later. There are people out there who are walking around who have had brain metastases, but it's kept quiet."
The treatment recommended will depend on several factors, including whether the cancer is a squamous cell or non-small cell, what biomarkers are present, your underlying health, and many other factors unique to each person.
In addition to chemotherapy, there is also radiotherapy, which uses high-energy rays to kill cancerous cells. Surgery is a viable option if the tumor is accessible where it removes part or all of an organ for treatment, or sometimes it can be done for advanced diagnostic testing.
Targeted therapies for lung cancer are medications designed specifically for certain genetic mutations that have contributed to causing the cancer. Many researchers believe that targeted therapeutic drugs or precision medicine, attempting to match your treatment to your tumor's biology and characteristics, is the way forward.
Immunotherapies are drugs that recruit the immune system to fight cancer cells. With advanced non-small cell lung cancer, you may be eligible for a type of immunotherapy called a checkpoint inhibitor. These play a dual role in the human body.
"The way we plan Stage 4 lung cancer today is using precision therapy," Dr. Geoffrey Oxnard, a thoracic oncologist at Boston University School of Medicine, told SurvivorNet. "It's the idea of moving away from just chemotherapy for all into finding the right medicine for the right patient."
These advances involve testing your cancer for the presence of genetic mutations or molecular features, which might be targeted for relatively new medications. For some people, these medications are extending life in remarkable ways.
Learn more about SurvivorNet's rigorous medical review process.
---