Honoring a Cult Hero
Beloved late actor Sir Alec Guinness meant so much to Star Wars fans as Luke Skywalker's mentor and Jedi Master, and we are remembering the English legend, who died from liver cancer at age 86 on what would have been his 107th birthday.
The London-born cult star began his craft with countless stage productions, and famously detested the dialogue in the George Lucas film.
Guinness was first diagnosed with early-stage prostate cancer, which is best detected through a PSA test that measures the amount of  prostate-specific antigen (PSA) in your blood.
Any diehard fan of the original
Star Wars
(or anyone over 40) knows that the original Obi-Wan Kenobi character is not actor Ewan McGregor, who played the role in the franchise's future films. Beloved late actor Sir Alec Guinness meant so much to
Star Wars
fans as Luke Skywalker's mentor and Jedi Master, and we are remembering the English legend, who died from liver cancer at 86 just months apart from his wife of the same disease, on what would have been his 107th birthday.
Described by The New York Times as "elegant," the London-born actor played a wide variety of roles, from a WWII British colonel in The Bridge on the River Kwai—which he nabbed a Best Actor Academy Award for in 1957—to an Arabian Prince in 1962's Lawrence of Arabia; his work on screen was deemed "subtle" and "effortless."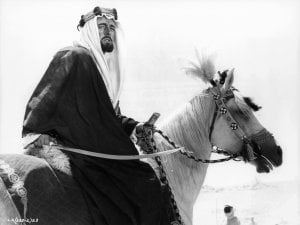 Read More
"I might never have been heard of again if it hadn't been for
Star Wars
," the humble Guinness, who was knighted in the late 50s,
once said
. The
New York Times
also noted that he didn't care much for the
Star Wars
"frenzy," despite transforming into a cult hero following the film's release. Fame was never his driving force, he just loved acting.
Related: Rosario Dawson, Who's Helping Dad Through Pancreatic Battle, Will Star In New 'Mandalorian' Spinoff, 'Ashoka'
Guinness first kicked off his career on stage, and despite being told more than once that he would never make it as an actor, he continued to pursue his craft, not letting these downer vibes discourage him. He enrolled in London's Fay Compton Studio of Dramatic Art but ultimately dropped out because of his lack of interest in the "tiresome" singing and dancing element of the curriculum. Instead, he began auditioning for theater roles, playing more than two dozen characters before shifting to screen roles in 1934.
Just over four decades later, Star Wars was born. Guinness famously shared that he had actually hated the film's dialogue, and never addressed any fan mail following the monstrous success of the film. Nevertheless, he became a virtual father figure for many of the film's followers around the world.
A Dual Cancer Diagnosis
Guinness lived a full, yet modest life with his wife of 62 years, actress Merula, whom he married in 1938. They had one son, actor Matthew Guinness, who is currently 80 years old.
In February 2000, Alec Guinness was diagnosed with early stage prostate cancer, so he went on hormone treatment, and was given a good prognosis. However, just a short time later, his legs swelled, and doctors assessed it as inflammation of the veins, so he was given pills to help control the swelling. At this point, he was bed-ridden and unable to eat much of anything.
After Guinness' prostate cancer diagnosis, Merula's health also started declining, and on August 3 that same year, she was diagnosed with liver cancer. Astoundingly, Guinness was suffering from similar symptoms and was also diagnosed with liver cancer. He died two days later, while his wife passed just over two months later.
Related: Dual Stage 4 Cancer Diagnoses: Community Rallies Around Ill Husband and Wife Who Have Five Children
Guinness authored three books, and in his last, A Positively Final Appearance, Guinness wrote in June 1998 (well before his cancer diagnosis), "I sat up abruptly in bed on this gloomy morning saying to myself, you have only another 700 days to live. … A quick rough reckoning gave me until November 2000."
His premonition was just a few months off.
About Liver Cancer
Liver cancer diagnoses have tripled since 1980, according to the American Cancer Society, which predicts roughly 42,230 new cases (29,890 in men and 12,340 in women) will be diagnosed this year, and around 30,230 people (20,300 men and 9,930 women) will die of the disease.
Risk factors include long-term infection with the Hepatitis B or C virus. Obesity and diabetes are also associated with a type of liver abnormality called nonalcoholic fatty liver disease (NAFLD) that may increase the risk of liver cancer. Another big risk factor is excessive use of alcohol, and having a prior liver disease like cirrhosis, which is a scarring due to various injuries to the organ.
Related: David Bowie's Daughter Honors Dad on His Birthday, 5 Years After He Passed From Liver Cancer, With Sweetest Photo & Simple Message
Besides fatigue, bloating, and pain on the right side of the upper abdomen (or back and shoulder), other symptoms may include nausea, loss of appetite, feelings of fullness, weight loss, weakness, fever and jaundice, which is yellowing of the eyes and the skin.
Doctors may use blood tests, ultrasounds, CT scans (X ray images), MRIs (medical imaging) and angiograms to confirm a diagnosis. A liver biopsy may also be performed, where a small piece of tissue is removed and analyzed for cancerous cells.
Learn more about SurvivorNet's rigorous medical review process.