Gloria Stuart's Brave Battle With Lung Cancer
Late actress Gloria Stuart, who passed away from lung cancer in 2010, is known for playing the quintessential role of an older Rose in the Academy Award-winning film "Titanic."
Stuart also beat breast cancer approximately 15 years before her lung cancer diagnosis in 2005, though we don't know what kind of lung cancer she had and the exact treatment she had is unclear.
Advancements in lung cancer treatment since Stuart's passing are changing patient lives today.
Newer treatments like immunotherapy and targeted agents are dramatically improving the length and quality of life for people who are diagnosed with lung cancer.
For example, new research shows that immunotherapy Keytruda (pembrolizumab) and targeted therapy Tagrisso (osimertinib) significantly reduce the risk of death for patients with early-stage non-small cell lung cancer, the more common type of the disease.
It's been 26 years… since actress Gloria Stuart threw the Heart of the Ocean necklace overboard in the iconic movie "Titanic." We're remembering the incredible life of Stuart, who played the quintessential role of older Rose in the Academy Award-winning film.
She bravely battled lung cancer before her death, and we'd like to highlight the advancements in treatment that are changing patient lives today.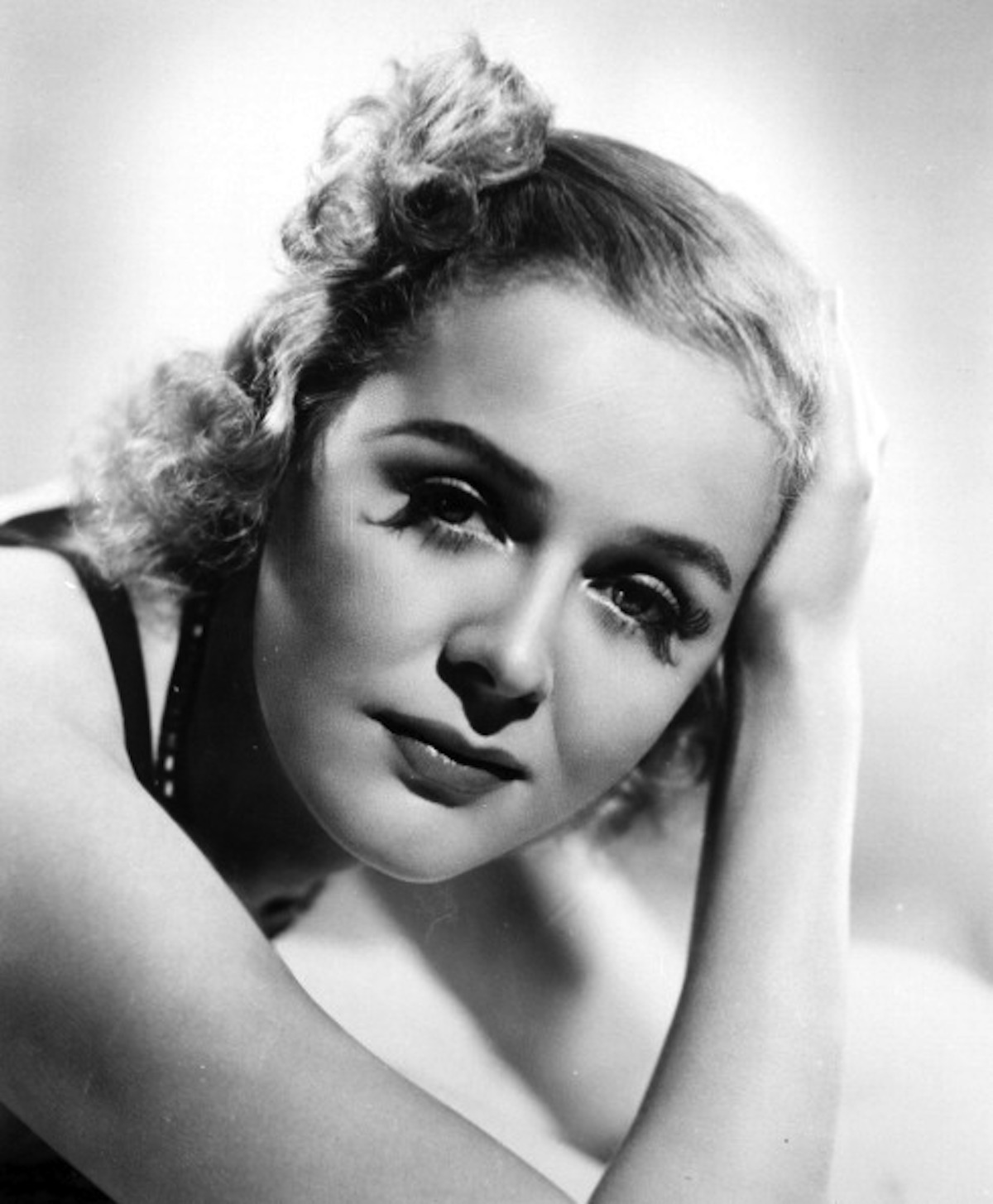 Read More
The memorable role led the California native to become the oldest person (at age 87) to receive an Oscar nomination in a supporting role. Stuart, who is also remembered for her earlier films like "The Old Dark House," "The Invisible Man," and "Poor Little Rich Girl," lived a full life before passing away at the age of 100. The actress, who was given a star on the Hollywood Walk of Fame, passed from respiratory failure in her sleep on Sept. 26, 2010, after being diagnosed with lung cancer in 2005.
Stuart had also battled breast cancer approximately 15 years before her lung cancer diagnosis.
At the time of her death, she had four grandchildren and twelve great-grandchildren. Stuart was a mother of one, to her now-88-year-old daughter Sylvia Vaughn Thompson, who she shared with her second husband Arthur Sheekman, a movie critic who passed away in 1978.
In the wake of Stuart's death, her daughter recounted how her mom lived a stress-free life without worrying about being sick.
"She did not believe in illness. She paid no attention to it, and it served her well," Thompson explained, according to CBS News. "She had a great life. I'm not sad. I'm happy for her."
Thompson also said, according to the Los Angeles Times, "She was a very strong woman and had other fish to fry."
After her passing, actress Kate Winslet, who played the young Rose in the 1997 "Titanic" movie, said in a statement, "I am so saddened to hear of the loss of this remarkable woman."
"I feel blessed to have met her, known her, and to have acted alongside her," Winslet said, according to Entertainment Weekly. "Anyone who spent time in her presence will know what an extraordinary shining light she truly was. She will be deeply missed."
Back in 2000, when Stuart received her Hollywood Walk of Fame star on Hollywood Boulevard, the actress admitted how happy she was in life.
"I cannot begin to tell you how rewarding and nourishing and warming it is," she said at the event, as per the LA Times. "I wake up every day and say, ''What a wonderful life. How lucky I am.'"
Advancements in Treatment for Lung Cancer
Gloria Stuart was diagnosed with lung cancer at age 94, reportedly decades after she quit smoking, but more information on the type of cancer diagnosis and the treatment she underwent is unclear. But one thing is for surethere have been advancements in lung cancer treatment since Stuart's passing in 2010 that are changing lives today.
Of course, lung cancer can be particularly tricky to treat because symptoms tend to show once the cancer has reached later stages and metastasized or spread to other organs.
SurvivorNet medical advisor, Dr. Joseph Friedberg Discusses Lung Cancer Symptoms
There are two main types of lung cancer, which doctors group together based on how they act and how they're treated:
Non-small cell lung cancer (NSCLC) is the most common type and makes up about 85% of cases.
Small cell lung cancer (SCLC) is less common, but it tends to grow faster than NSCLC and is treated very differently.
While this is a serious cancer, its outlook is improving. For one thing, fewer people are getting lung cancer because smoking rates are on the decline.  Also, there have been improvements in surgical techniques and radiation delivery that have improved outcomes and decreased side effects.
Finally, newer treatments like immunotherapy and targeted agents are dramatically improving the length and quality of life for people who are diagnosed with lung cancer.
It's important to note that although smoking is the main risk factor for lung cancer, non-smokers can still get the disease. Medical oncologist at Cedars-Sinai Medical Center Dr. Ronald Natale previously explained to SurvivorNet that oral medicines are available to help lung cancer patients who don't smoke.
Lung Cancer in Smokers vs. Non-Smokers
"Among patients who are nonsmokers, or former very light smokers, we identify a mutation that we can target with pills in about 60% to 70% of them," Dr. Natale said.
RELATED: Lung Cancer Treatment
Treatment options for lung cancer depend on the type of lung cancer you're diagnosed with.
Surgery has been the go-to treatment for early-stage lung cancer. Surgery is sometimes combined with chemotherapy before or after surgery. However, immunotherapy and targeted therapy are becoming more important players when it comes to lung cancer treatment.
For example, new research showed that in patients with stages 2 to 3b of non-small cell lung cancer (NSCLC), immunotherapy Keytruda (generic name pembrolizumab) plus platinum-based chemotherapy followed by surgery, then followed by more Keytruda, reduced the chance of the disease coming back or getting worse, or the patient dying, by 42%.
"This is a very substantial result," Dr. Gregory Lubiniecki, Vice President, Oncology Clinical Research at Merck, which manufactures Keytruda, previously told SurvivorNet. "We're excited by this outcome for patients."
And in another study, targeted therapy osimertinib (brand name Tagrisso) showed an overwhelming improvement in the treatment outcomes for early-stage NSCLC patients with EGFR mutations who had their tumors removed, reducing their risk of death by 51%.
"That is a significant impact from a patient standpoint because now patients in the earlier stage setting can be diagnosed earlier, treated earlier, and live longer," Arun Krishna, Vice President, Head of US Lung Cancer Franchise at AstraZeneca, which manufactures Tagrisso, previously told SurvivorNet.
What Increases Your Risk for Lung Cancer?
Smoking may be the first cause that comes to mind with lung cancer – it does cause most cases of this cancer. Tobacco smoke contains a mixture of more than 7,000 different chemicals, at least 70 of which are known to cause cancer.
If you decide to quit smoking, you can significantly reduce your risk of developing the disease and dying from it.
However, almost 20% of people who die from lung cancer in the United States each year have never smoked or used any other form of tobacco. We say that anyone with lungs can get lung cancer regardless of if they have smoked or not.
There are a few things you can do that might lower your chances of getting this cancer, such as:
Quitting smoking. The sooner you quit, the lower your odds of developing lung cancer become.
Avoiding radon exposure. The leading cause of lung cancer in nonsmokers is exposure to radon gas. This natural, radioactive gas can build up in any building, including homes. Because you can't see or smell radon, the only way to know whether it's accumulating in your home is to test for it.
Not breathing in secondhand smoke. Not only should you avoid smoking yourself, but you should stay away from other people who smoke. Just being exposed to smoke from someone else's cigarettes can increase your risk.
Avoiding or limiting your exposure to cancer-causing chemicals. Benzene, arsenic, chromium, and asbestos have all been linked to lung cancer.
Eating a colorful diet with lots of fruits and vegetables. Try to eat two to three cups of vibrant vegetables and fruits each day.
Some lung cancer risks are harder to avoid. For example, you may be at a higher risk of developing this cancer if you are constantly exposed to air pollution, or if you have a family history of lung cancer.
If you have any of these risk factors, it's important to discuss them with your doctor, so you can stay on top of screenings.
How to Be Realistically Optimistic Amid Cancer
Gloria Stuart's carefree outlook on being diagnosed with cancer may have helped her live until 100. It's important to know that taking care of your mental health while you are going through a challenge, like a cancer diagnosis, is certainly important.
People may turn to many different avenues to help them cope, such as traditional therapy, support groups, meditation, and sometimes medical intervention such as antidepressants. When faced with a new challenge, it's important to make sure that these coping mechanisms you have to care for your mental health continue to work throughout the process.
"I think flexibility is really a core of how to manage it," Dr. Samantha Boardman, a New York-based psychiatrist and author, told SurvivorNet in an earlier interview.
"Are your coping strategies that you're using now, are they helpful in the way that they were in the past?"
Dr. Boardman encourages people who may be struggling with their mental well-being to take stock of their belief system and ask themselves the following questions:
Could these beliefs be harming me (like feelings of self-doubt or negativity)?
Is my mindset holding me back from positive steps forward?
Dr. Boardman suggests working to recognize any negative thoughts that may be making the process of cancer treatment more difficult, and trying to dismantle those to be more "realistically optimistic."
The Resilience of Cancer Warriors
At SurvivorNet, we get to share stories of resilience all the time because there's no shortage of brave cancer warriors holding onto hope in the face of adversity and achieving amazing things.
RELATED: 6 Cancer Survivors Tell Us How They Stay Hopeful During Difficult Times
Danielle Ripley-Burgess, a two-time colon cancer survivor, was first diagnosed with colon cancer in high school and proceeded to beat the disease not once, but twice.
How to Cope When Recurrence Rattles Your Faith At The Age of 25Two-Time Colon Cancer Survivor Danielle Ripley-Burgess Shares Her Story
Understandably so, Ripley-Burgess has had to work through a lot of complex emotions that came with her cancer journey. Even still, she's always managed to look at life with a positive attitude.
"As I've worked through the complex emotions of cancer, I've uncovered some beautiful things: Wisdom. Love. Life purpose. Priorities," she previously told SurvivorNet.
"I carry a very real sense that life is short, and I'm grateful to be living it! This has made me optimistic. Optimism doesn't mean that fear, pain and division don't exist they do," she explained. "Our world is full of negativity, judgment, and hate. Optimism means that I believe there's always good to be found despite the bad, and this is what my life is centered around."
She moves through life with a sense of purpose unique to someone who's been faced with the darkest of times. Happily in remission today, she's determined to, one day, leave the world better than she found it.
"We can choose to stay positive, treat others with respect and look for the light in spite of the darkness," she said. "This type of attitude and behavior will lead to the kind of legacies I believe all of us hope to leave."
Contributing: SurvivorNet Staff
Learn more about SurvivorNet's rigorous medical review process.
---