Overcoming Adversity Like Val Kilmer
Throat cancer survivor Val Kilmer took to Instagram this week to remember a nostalgic scene from "Top Gun: Maverick."
Kilmer played rivals with Tom Cruise in the 1986 American action drama film. He later reprised his role as Lieutenant Tom "Iceman" Kazansky for the 2022 action drama film "Top Gun: Maverick."
Kilmer was diagnosed with throat cancer in 2015; he had a tracheotomy and also underwent chemotherapy to treat his disease.
The actor lost his voice to the disease and has since received ongoing support from fans, loved ones, and even costars like Tom Cruise.
Dr. Samantha Boardman, a psychiatrist and author, suggests anyone going dealing with a challenge to put messages with affirmations in places you frequent, like "You got this!" or "Keep going!"
Cut out inspirational quotes from people you admire and surround yourself with their words. Dr. Boardman explained to SurvivorNet that "Positive emotions have unique benefits above and beyond managing negative emotions."
Beloved "Top Gun" star and throat cancer survivor Val Kilmer, 63, is looking back on how he reprised his role as Lieutenant Tom "Iceman" Kazansky for the 2022 action drama film "Top Gun: Maverick."
Kilmer, who acted as Iceman alongside the movie's nominal character, Lieutenant Pete "Maverick" Mitchell, played by Cruise, took to Instagram this week to share a nostalgic scene from the movie, along with some memorable photos—and we can't help but admire how far the beloved actor has come.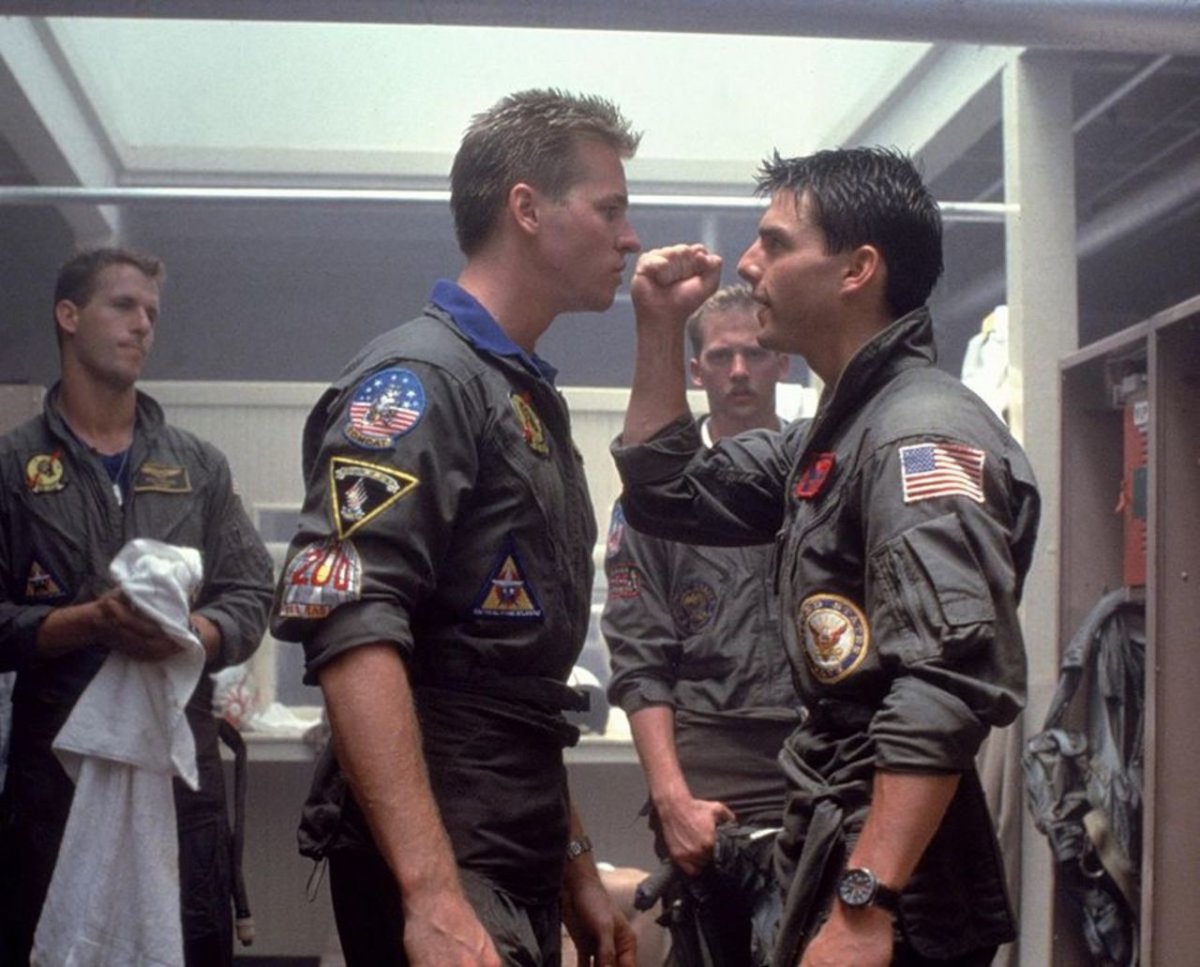 Read More
"
Monday Nostalgia
#bts [behind the scenes]," Kilmer wrote alongside a famous video clip of him acting with Cruise in "Top Gun: Maverick." In the powerful scene, Kilmer (as Iceman) emotionally tells Cruise (as Maverick), "The Navy needs Maverick. The kid needs Maverick. That's why I fought for you. That's why you're still here." In response, Maverick thanks Iceman "for everything," prompting Iceman to asked, "One last thing, who's the better pilot, you or me?"
The scene concludes with Maverick saying, "This is a nice moment, let's not ruin it."
View this post on Instagram
Kilmer's post prompted praise from his fans, including one that commented: "I'm so glad Tom fought for you to appear in Maverick. The film wouldn't have been the same without you in it Val. One of the best scenes ever."
Another fan said,"Ive been so fortunate to have Met you and Tom cruise, you both inspired me to become a Pilot and to fly in fighter jets, all that I've achieved is through this movie you created and your performance in TGM definitely made me cry as it's legacy that changed a generation to achieve the impossible."
"My favorite part of the film! I'm sure I'm not alone, though, LOL!" a third fan commented.
A fourth fan commented, "I love this scene.your eyes can express all emotions in 36 years between maverick and ice.you are the best."
According to Smooth Radio, Cruise expressed how hard he pushed for Kilmer to be in "Top Gun: Maverick," while speaking on the red carpet during the movies world premiere in San Diego.
Cruise said, "In the first one, I really rallied hard for him to be in the movie, because he's such a tremendous actor, and [I wanted] to have him play that character.
"You see that [Top Gun: Maverick] scene and it's very special. It's just very special. He's beautiful," Cruise said, referring to the scene Kilmer recently shared on his Instagram page.
It's clear how loved Kilmer is among his fans and the strong friendship he has had with Cruise over the years, even despite their previous on-screen tension.
"On the page, there was very little to the character Iceman, so I attempted to make him real," Kilmer said in his Amazon Prime documentary, "Val," which was released in July 2021, Cinema Blend reports.
"I manifested a backstory for him, where he had a father who ignored him, and as a result, was driven by the need to be perfect in every way.
Kilmer explained further, "This obsession with perfection is what made him so arrogant. I would purposely play up the rivalry between Tom's character and mine off-screen as well.
"And what ended up happening is the actors, in true Method fashion, split into two distinct camps. You'd have Maverick and Goose on one side, and Slider, Hollywood, Wolfman, and me, Iceman, on the other.
"It was fun to play up the conflict between our characters, but in reality, I've always thought of Tom as a friend, and we've always supported each other."
The two stars have appeared to get along famously over the years. According to Kilmer's autobiography, "Im Your Huckleberry," he was initially reluctant to take part in another Top Gun movie after producers didn't contact him. But once he expressed interest, he was brought back onboard.
"Forget the fact that thirty years had passed since I'd seen the ghost of Iceman's dad. I remembered it like it was yesterday," Kilmer wrote. "The producers went for it. Cruise went for it. Cruise couldn't have been cooler. And the next thing I knew I was back, as the Beatles said, where I 'once belonged.' Tom and I took up where we left off. The reunion felt great."
Val Kilmer's Battle With Throat Cancer
Val Kilmer discovered he had throat cancer in 2015 but chose not to speak publicly about his diagnosis until 2017.
The actor wasn't considering conventional treatment at first, thinking his Christian Science faith would heal the tumors. But he ultimately agreed to undergo chemotherapy for the sake of his children, Mercedes, 31, and Jack, 28, whom he had with his ex-wife, English actress Joanne Whalley, 62.
Kilmer also underwent a tracheotomy, a surgical procedure that connects the windpipe to a hole in the front of the neck, which greatly impacted his speaking voice.
Thankfully, Kilmer continued acting as "Top Gun: Maverick" filmmakers were able to help give Iceman a voice again thanks to artificial intelligence technology that used samples of him speaking to recreate his signature speech patterns.
And though he originally kept his cancer battle out of the public eye, Kilmer eventually shared more about his journey through interviews, his autobiography "I'm Your Huckleberry," and his documentary, "Val."
RELATED: Watch this Inspiring Film About the Impact Art & Music Can Have on the Cancer Journey
"I have been healed of cancer for over four years now, and there has never been any recurrence," he wrote. "I am so grateful."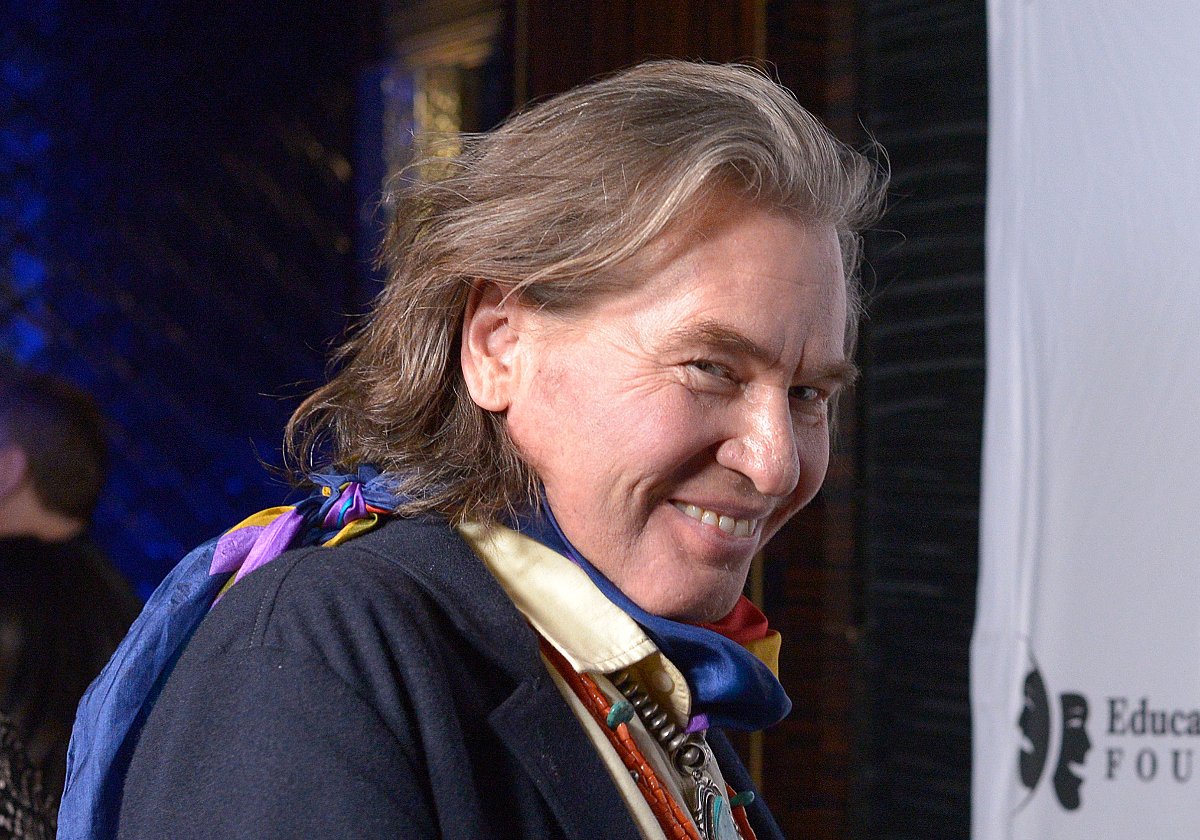 Overcoming Adversity
Overcoming adversity can seem daunting. Many people think reciting upbeat mottos or pretending to be cheerful will help, but these solutions can make someone feel even more dejected than before. Instead, pay attention to the following steps to make meaningful change.
Adversity And The Art of Happiness: How Hardship Makes You Even Stronger
Set a goal. No matter what the situation, create a new goal for yourself. If you have just been diagnosed with cancer or a chronic illness, perhaps one goal would be to educate yourself about the disease and the possible treatments as much as possible.
Make a plan. How will you achieve this goal? Your plan will help you focus on that goal. Dr. Siddhartha Ganguly refers to this determined, focused mindset as "the eye of the tiger," which can help people dealing with health problems, such as lymphoma and other cancers. "ou have to have the eye of the tiger to go through this grueling process that is necessary these days to get rid of these virulent and aggressive cancers," Dr. Ganguly, a cancer specialist at Houston Methodist, told SurvivorNet in an earlier interview.
Rely on others. Spend time with people who show you unconditional support and encouragement. They will alleviate your stress and help you remember that you're not alone in this! Dr. Samantha Boardman, a psychiatrist and author, previously told SurvivorNet that one "coping strategy that can be productive is reaching out and talking to others. Having support we know is really critical in the healing process."
Use positive self-talk. Leave messages with affirmations in places you frequent. Put notes around your mirror or the computer screen that say "You got this!" or "Keep going!" Cut out inspirational quotes from people you admire and surround yourself with their words. Dr. Boardman explained to SurvivorNet that "Positive emotions have unique benefits above and beyond managing negative emotions."
It's important to remember that battling cancer, like Kilmer did, comes with a wife range of emotions. These can range from "anxiety, depression, financial toxicity, social isolation, and PTSD," SurvivorNet expert and researcher at Moffitt Cancer Center, Dr. Shelly Tworoger, previously explained.
Psychologist Dr. Marianna Strongin also spoke SurvivorNet in an earlier interview, sharing some simple tips to help you maintain good mental health and reduce stress amid adversity.
When it comes to dealing with anxiety, Dr. Strongin says it's important to have a healthy relationship with your anxiety and get to know it rather than fear it, avoid it, or push it away.
"By learning more about your anxious thoughts and tendencies, one can begin to answer their anxious thoughts even in moments when there aren't any answers. For cancer patients, the worry thoughts tend to be, 'Will I survive?'
"It's important to let those thoughts come in and really be able to tolerate them before answering them. This is a very powerful coping skill." Dr. Strongin explained.
Dr. Strongin suggests medications to help with anxiety and depression if other approaches are not as effective. She also urges cancer warriors to explore telemedicine.
Understanding Throat Cancer
Throat cancer is a type of head and neck cancer where cancerous cells begin in the throat, voice box or tonsils. Some of the main risk factors for this disease include smoking, drinking alcohol, a diet lacking in fruits or vegetables, acid reflux disease and the human papillomavirus (HPV).
So, one way to decrease the chances of developing the disease is to get the HPV vaccine.
Adding His Voice to the Chorus — Artist and Throat Cancer Survivor Michael Rees Gets Behind HPV Vaccine Awareness
The American Cancer Society recommends that boys and girls get the HPV vaccine between ages 9 and 12. The organization also stresses that teens and young adults through age 26 who are not already vaccinated should get the HPV vaccine as soon as possible.
According to the Centers for Disease Control & Prevention, "About 85% of people will get an HPV infection in their lifetime. Vaccinating all 11–12-year-olds can protect them long before they are ever exposed. CDC recommends two doses of HPV vaccine for all adolescents at age 11 or 12 years."
Dr. Jessica Geiger, a medical oncologist at Cleveland Clinic Cancer Center, explains the link between throat cancer and HPV in a previous interview with SurvivorNet.
Get the Facts: HPV Can Cause Cancer In Men Too
"There are no screening guidelines to screen for throat cancer, unlike cervical cancer with pap smears. And there are no standard tests to determine if you harbor the (HPV) virus," Dr. Geiger said.
"However, there is no concern that you're going to spread this cancer to your partner or to anyone else, because at this point your partner has already been exposed to the virus and likely cleared it."
There's no yearly screening for throat cancer, so doctors often discover the disease when a patient sees them with symptoms that may point to it. Some symptoms include:
A cough
Changes in your voice
Difficulty swallowing
Ear pain
A lump or sore that doesn't heal
A sore throat
Weight loss
It's important to note, however, that these symptoms are not exclusive to throat cancer. Still, you should always see a doctor if you have any changes to your health.
HPV and Cancer Risk The Basics
Contributing: SurvivorNet Staff
Learn more about SurvivorNet's rigorous medical review process.
---