Lowe's Losses & New Traditions
Actor Rob Lowe, 56, lost his mom, grandma and great-grandma to breast cancer.
Lowe's family is finding new ways to celebrate the holidays this year, which means breaking a tradition in their family that they've had for almost 50 years.
Knowing the risk factors of breast cancer – such as family history and age – is very important so can people know when to start screening for the disease themselves.
Actor Rob Lowe
lost his mom to stage four breast cancer
, and he also
lost his grandmother and great-grandmother
to the same disease; so it make sense that he is choosing to put his loved ones' health ahead of a big family gathering for Thanksgiving.
Related: Shoutout to the Unsung Heroes of Cancer Treatment and Recovery! Rob Lowe Speaks Out in USA Today Interview.
Read More
While he may be missing loved ones during the holiday season, Lowe and his family seem to be finding ways to adjust to the
pandemic
realities of 2020. In an interview with
People, 
Lowe talks about the things that will be different this year. "We always do the holidays in a big way," Lowe said. "My wife Sheryl is a great planner of fun for everybody and there's
a gorgeous feast
… but this year we will pare it way, way down, and everybody's going to get tested for the virus."
Related: It's Important To Continue Cancer Screenings Through COVID-19
We're happy to hear that the Lowe family is taking necessary precautions to keep them and their loved ones safe. So many of us are tweaking traditions on the home front and not hosting (or going to) family feasts. He also said that 2020 will be the first year they don't host their family "Turkey Bowl" football game. A tradition for the former "Brat Packer" and his clan since the 1970s. "We take [the game] very seriously," said Lowe.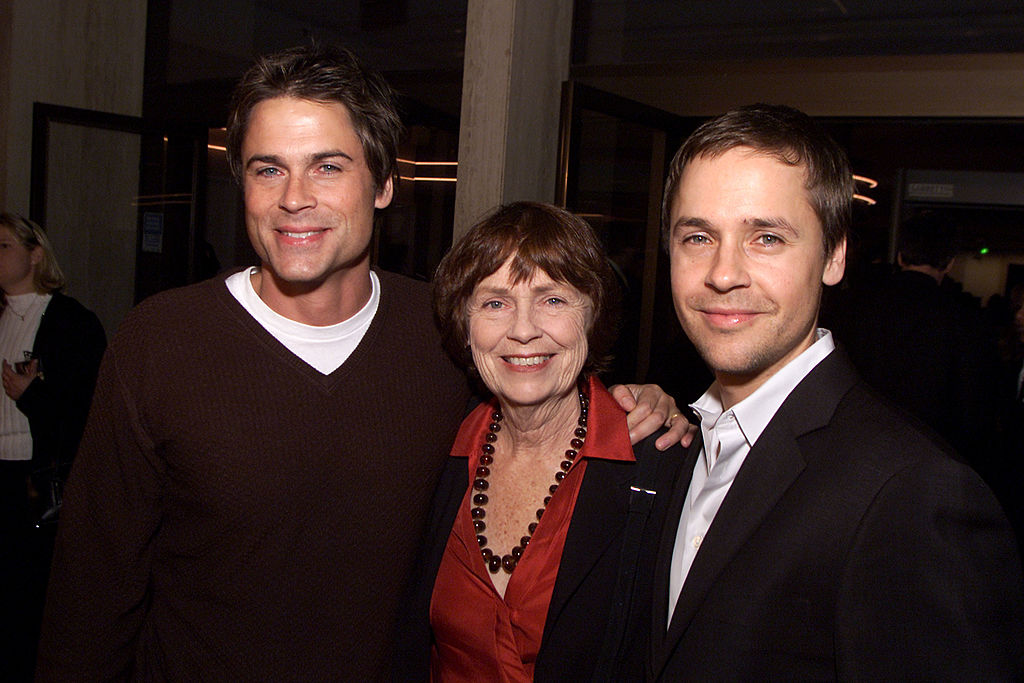 Risk Factors of Breast Cancer
The holidays are often a time to remember loved ones lost; Lowe's mother passed away from breast cancer in 2003. Risk factors for this disease include age and family history. Controllable risk factors include diet and weight, as well as alcohol consumption.
Related: The Top Breast Cancer Risk Factors and What You Can Do About It
Family history is a critical risk factor, that's why it's important to know your family cancer history – not just for breast cancer, but other cancers, too. Years ago, Lowe shared that his mom – despite her mother and grandmother dying from breast cancer – never had a mammogram. "How does this happen?" he said at a "Celebrating Women" event.
Alcohol Can Increase the Risk of Developing Breast Cancer
Screening for Breast Cancer
Breast cancer is detected by mammograms, which every woman should get. Dr. Connie Lehman, the Chief of Breast Imaging Division at Massachusetts General Hospital told SurvivorNet in an earlier interview that mammograms are critically important to saving lives.
Related: When You're Getting a Mammogram, Ask About Dense Breasts
Dr. Lehman said, "If you haven't gone through menopause yet, I think it's very important that you have a mammogram every year. We know that cancers grow more rapidly in our younger patients, and having that annual mammogram can be lifesaving. After menopause, it may be perfectly acceptable to reduce that frequency to every two years."
Related: The Mammogram Debate: Should Women Start Breast Cancer Screening at 30?
And mammograms aren't a one-and-done thing, either – you need to get them regularly. "But what I'm most concerned about is the women who haven't been in for a mammogram for two, three, or four years, those women that have never had a mammogram," said Dr. Lehman. "We all agree regular screening mammography saves lives."
When Should I Get a Mammogram?
Learn more about SurvivorNet's rigorous medical review process.