Living After Battling Prostate Cancer
Ryan O'Neal, 81, appears to be enjoying life on social media after first battling two types of cancer and losing his longtime love Farrah Fawcett, who passed away on June 25, 2009.
He often takes to Instagram to offer some insight into his adventure-filled life of going to baseball games, watching sunsets alongside the beach, spending time with family, and reminiscing about the good times he spent with his beloved Farah.
Prostate cancer is the most common form of cancer in American men, other than skin cancers. About one in eight men will be diagnosed with prostate cancer during his lifetime.
Sometimes this type of cancer can be misdiagnosed based on results from a PSA test. Still, our experts maintain that the PSA tests are helpful, and you should talk with your doctor about your own risks for the cancer and screening options.
Ryan O'Neal, 81, an American actor known for films like Love Story and What's Up, Doc?, seems to be enjoying life after first battling chronic myelogenous leukemia, then prostate cancer, and losing his longtime love Farrah Fawcett, who passed away on June 25, 2009 at 62 after a three-year battle with anal cancer.
The former boxer occasionally takes to Instagram to give his fans some insight into his adventure-filled life of going to baseball games, watching sunsets alongside the beach, spending time with family, and reminiscing about the good times he spent with his beloved Farah.
Read More
Last year, in honor of the romantic drama film Love Story's 50th anniversary, Ryan O'Neal was given a start on the Hollywood Walk of Fame—a monumental moment that prompted him to share a photo of
himself and his commemorative plaque
on social media, which he captioned, "Better late than never."
He has also shared photos of his dogs "just watching the sunset" alonside the beach and on what is presumably his balcony.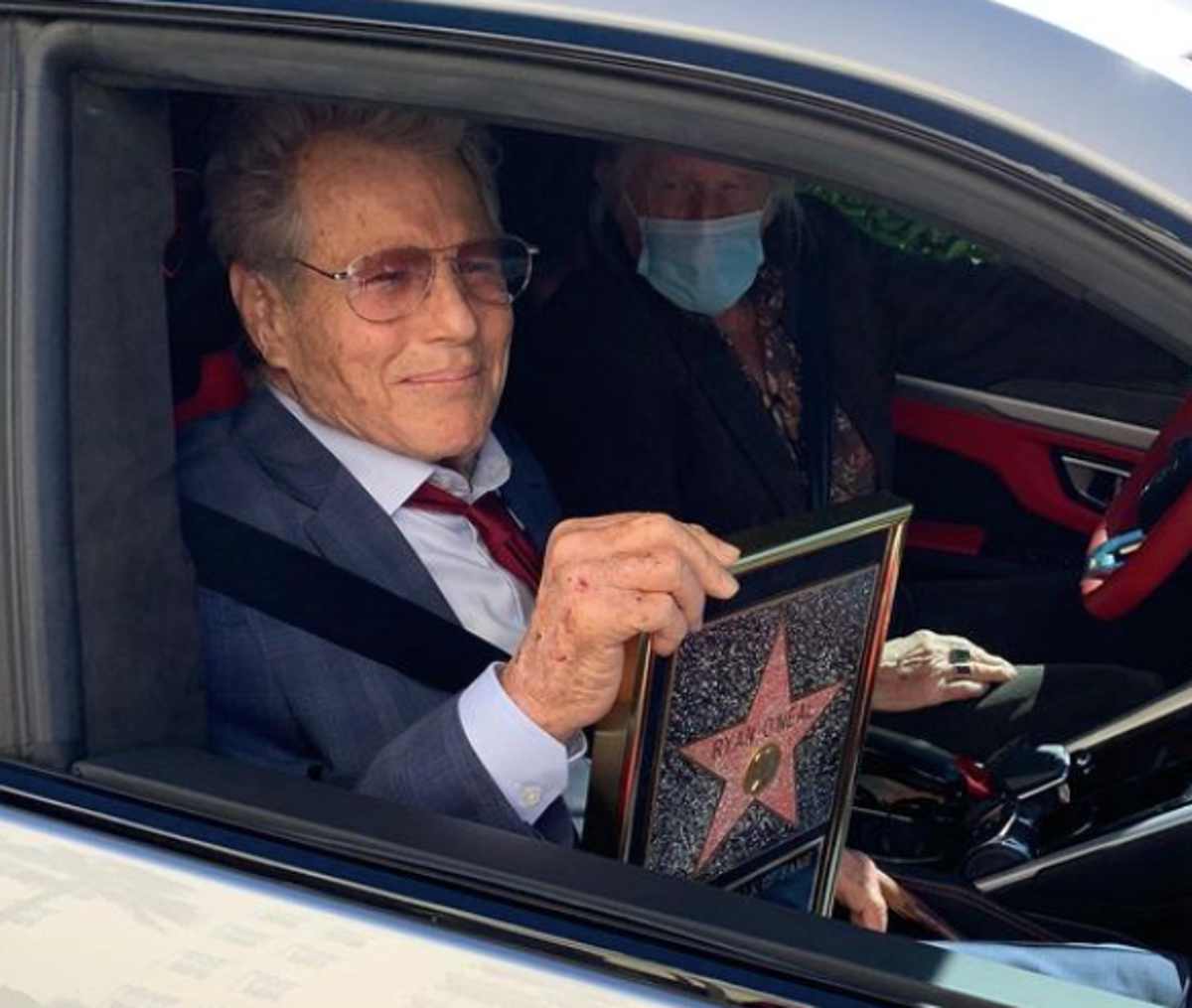 Another photo showed Ryan standing on the beach with his cane donning a big smile with the ocean behind him.
Ryan also often shares memories of him and Farah, with the most recent one captioned, "Missing my angel. Forever."
Ryan O'Neal's Cancer Battles
Ryan was first diagnosed with chronic myelogenous leukemia, a form of cancer that begins in the blood-forming cells of the bone marrow and infects the blood, in 2001 but was treated and remains in remission as of today. Then in 2012, he was diagnosed with a curable form of prostate cancer.
Although he was first believed to have stage 4 prostate cancer, it was soon revealed he was diagnosed with stage T2b, which according to the American Cancer Society means the tumor had spread to more than 50 percent of one side of the prostate.
After undergoing cryotherapy treatments for his prostate cancer, Ryan eventually beat the disease.
Related: 8 Well-Known Prostate Cancer Survivors Who Thrived After Beating the Disease
Losing The Love Of His Life: Farah Fawcett
Following Farah's death, Ryan, who shares one of his three children, Redmond O'Neal, with the late actress, said in a memoir to People, "There was never a day that I did not love her."
Farah, who first met Ryan in 1979 when she was married to actor Lee Majors, had an on-and-off relationship with Ryan for about 30 years.
Related: Remembering Farrah Fawcett, Who Passed 13 Years Ago to Anal Cancer; The 'Charlie's Angel' Paved the Way to Reduce the Stigma of the Disease
"She's delightful, full of childlike warmth," Ryan later wrote in his book Both of Us: My Life with Farrah, recalling the first day he met the Golden Globe-nominated actress. "There is no pretense or cattiness about her whatsoever, she's vibrant and wholesome, refreshing in this town."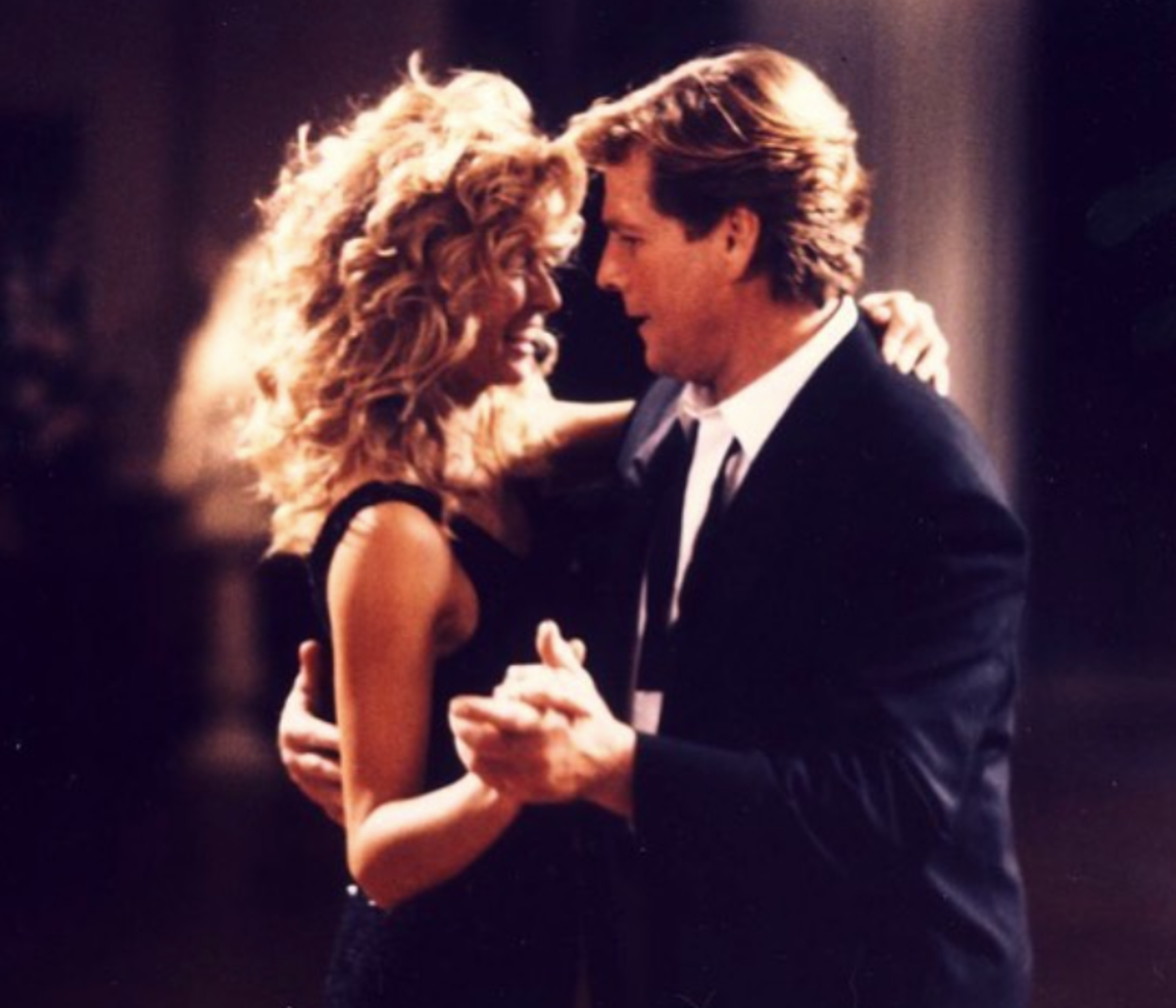 Despite his seemingly happy healthy live on the photos he shares on Instagram, friends of his previously told RadarOnline.com that his health was "deteriorated to the point where it's beyond hiding."
"He's lost weight and seems so frail and can't walk without the help of a cane," a source said about Ryan, who according to the news outlet, has also struggled with a bad heart, diabetes, and sepsis.
The source added, "Besides stumbling out to the beach to watch the sunset, he doesn't have anything to look forward to. Acting and Farrah were his two passions in life and they're both gone."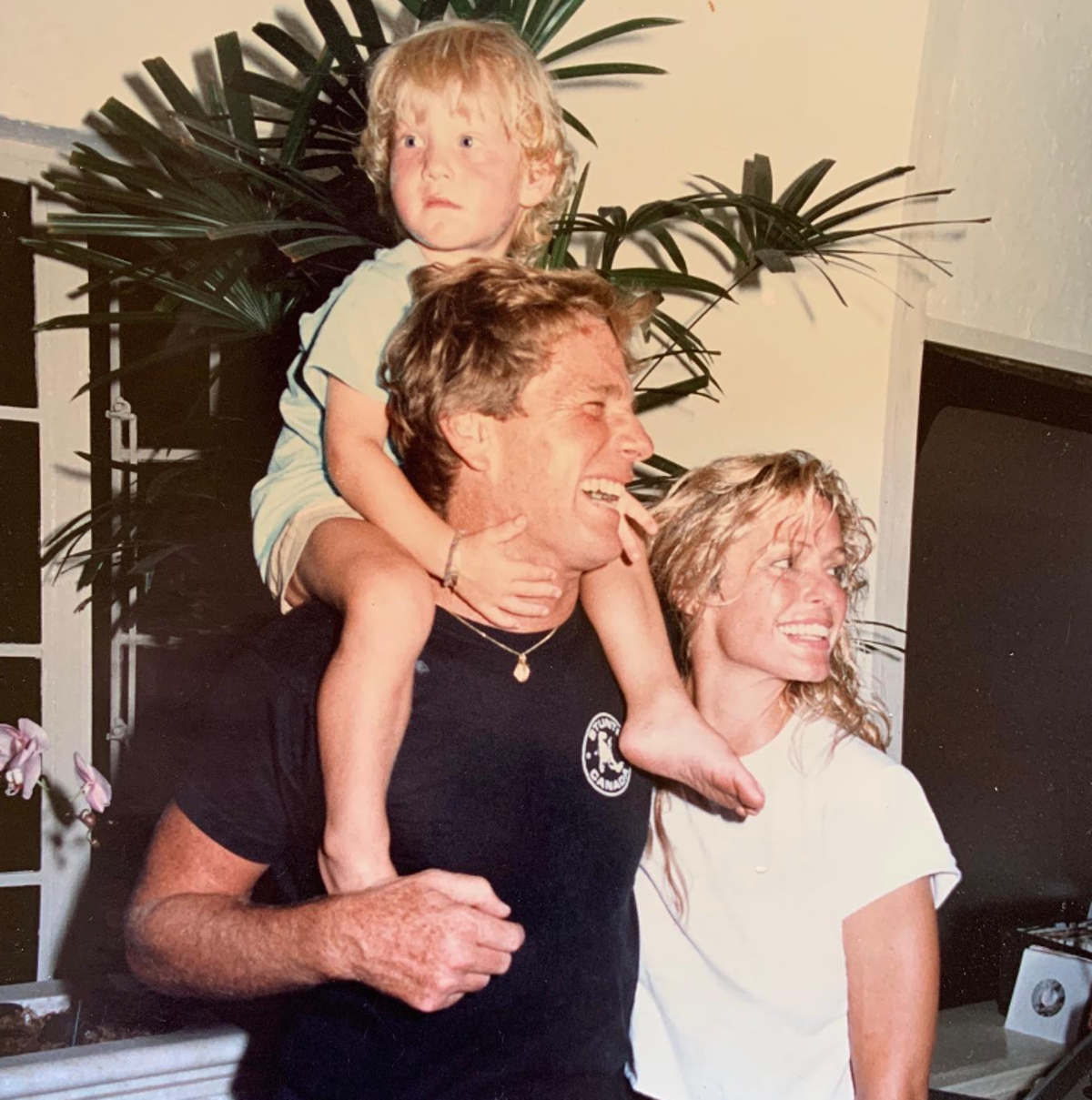 Learning About Prostate Cancer
Prostate cancer is the most common cancer in men, and it begins in the walnut-shaped prostate gland between the rectum and the bladder.
The American Cancer Society estimates that there will be 248,530 new cases of prostate cancer in 2021, and that about 1 man in every 8 will be diagnosed with prostate cancer at some point in his life.
Related: The One Procedure Every Man With Prostate Cancer Should Ask Their Doctors About – A Rectal Spacer
Prostate cancer typically develops in men aged 65 or older. This type of cancer begins in the prostate gland, which is located between the rectum and the bladder; the prostate produces the fluid that nourishes sperm. This cancer often grows slowly, so it might take years to spread and become life-threatening. As a result, screening for prostate cancer is critical, especially as men get older.
It is important to know that higher risk men may have to start screening earlier. For example, men of certain ethnicities, such as African-American men, are at a higher risk of developing prostate cancer — so a doctor may opt to begin testing in the mid-40s. Men with a family history of prostate cancer may also want to consider screening early.
In a previous conversation with SurvivorNet about cancer risk, Dr. Edwin Posadas, a urologist at Cedars-Sinai Medical Center, said it's really important for men to be aware of their individual risk.
Why You May Have a Greater Risk When it Comes to Prostate Cancer
"Prostate cancer affects men from all walks of life, but it affects them differently," Dr. Posadas said. "So, Latino men may not develop prostate cancer at the same rate that African-American men do, but there are problems that exist within lifestyle that are accelerated and becoming a problem in the Latino population."
Prostate Cancer Risk Factors
Age is one of the most significant risk factors for prostate cancer risk. Here are some of the others:
Race (Black men face a higher risk of prostate cancer, as well as a higher rate of death from the disease.)
Family History
Genetics (If you have close male relatives who have had this cancer, you should start screening for it at an earlier age.)
Strategies to decrease your prostate cancer risk:
Quitting smoking
Exercising regularly
Cutting out simples sugars and unhealthy fats
Eating a diet rich in fruits and vegetables
Prostate cancer – as Ryan shows us – is a survivable disease. And by taking proactive steps, you can keep ahead of the curve when it comes to your health.
Treatment Options
It's evident that men can survive throughout and after treatment for prostate cancer. Speak with your doctor about the best option for you and your body.
Treatment options will generally be assessed on the basis of risk-level of the cancer: Low risk, Intermediate risk, and High risk. The risk group classification will generally inform what type of treatment is best, as will factors like age, overall health, life expectancy, and goals for treatment.
The most common treatment options for prostate cancer include:
Surgery
Radiation therapy
Active surveillance of the cancer
A combination of radiation therapy, along with hormonal therapy
Surgery followed by radiation therapy
Thriving as a Survivor
A cancer diagnosis will change your life. But as we've seen in the case of Ryan O'Neal, it is more than possible to thrive on the other side of your cancer journey.
Take Marecya Burton, for example. She was diagnosed with ovarian cancer at just 20 years old. Burton was a college student-athlete looking forward to graduation at the time, but all that had to change when she was forced to move home to start treatment.
Former College Cheerleader Reinvents Herself After Surviving Ovarian Cancer
"That was definitely challenging for me," Burton said in a previous interview with SurvivorNet. "I was looking forward to graduating."
She also had planned on pursuing a law degree after graduation – another dream she had to give up.
"I really had to, in a sense, put my life on hold," she said. "Sometimes I look at where I am, and I can't help but wonder, would I be further had I not had my diagnosis?"
But instead of law school, Burton found a new passion: teaching. She became a high school teacher in Baltimore, Maryland, and she's since made peace with her new direction in life.
"I wouldn't change my career for the world," she says. "It's so fulfilling."
Contributing: SurvivorNet Staff
Learn more about SurvivorNet's rigorous medical review process.
---