Cancer Patients More Likely To Get COVID-19
Cleatress Brown is fighting breast cancer and fears contracting COVID, which new research shows is especially dangerous for cancer patients.
Black cancer patients are more likely to get COVID-19 than white patients due to socioeconomic and lifestyle factors.
Cancer patients should be especially vigilant and avoid potential infection by following CDC guidelines.
Cleatress Brown just found out she has
breast cancer
and as a 53-year-old Black woman living in New York City during the second wave of a deadly pandemic, that gives her a lot to worry about. As the coronavirus gets worse, she's now concerned that she could get the virus just as her treatment begins, saying "I do have a concern about getting COVID because of my weakened immune system at the moment."
Read More
Brown may have reason for concern: if you have cancer, you are
significantly more likely to get COVID-19
than those without cancer. In addition, new research has found that those with cancer, who get the virus, are nearly five times more likely to die than people without cancer. So you need to take all of the necessary precautions to keep yourself safe.
"Cancer has literally picked the wrong girl. As a kickboxer, I'm about to whip cancer's ass!"
To add to the fire, if you are Black with cancer, you are far more likely to get sick with COVID-19 than your white counterparts.
Related: Black Women With Breast Cancer Are Often Diagnosed Later & Have Lower Survival Rates: These Are a Few Reasons Why
While Cleatress is still working with her doctors to determine the best course of treatment, she's refusing to let fear and uncertainty overwhelm her. Even in the midst of her battle, she's looking to the future and seeking out ways to help others.
"I was not delivered a death sentence, but rather a life sentence, because I want to help educate and save others," Brown tells SurvivorNet.
Cleatress's faith, unbreakable spirit, and humor are helping her through the fight, giving her the fire she needs to keep her head up.
"Cancer has literally picked the wrong girl. As a kickboxer, I'm about to whip cancer's ass!"
Cancer Patients & COVID-19
If you are among those recently diagnosed with cancer, you are far more vulnerable to contracting, and possibly succumbing to, COVID-19, with Black Americans disproportionately likely to become sick and be hospitalized with the virus.
Related: From Sharon Osbourne to Michael Douglas — Cancer Survivors Embrace 'Blackout Tuesday' Amid Shocking Disparities Among Cancer Patients
The findings, published last week in The Journal of the American Medical Association, show that people diagnosed with cancer within the past year were the most vulnerable of all survivor groups. These patients are, per the study, twice as likely to be hospitalized and three times as likely to die from COVID-19 than people without a recent cancer diagnosis.
Cancer Patients & COVID-19 — When to Stay Home and When to Go in to Your Doctor
Patients fighting leukemia, non-Hodgkin lymphoma, and lung cancer were found to be the most likely to contract the virus.
Related: COVID-19 Can Be Very Bad For Cancer Patients Who've Just Completed Certain Types Of Treatments, Says New Study
One potential explanation for this is that chemotherapy and other cancer treatments can weaken a person's immune system, making them more vulnerable to viruses like COVID-19. With a lower ability to fight back infection, many cancer patients could suffer the full force of coronavirus symptoms, making it harder to recover.
"It is not surprising that a patient on chemotherapy may do worse when they get sick," Dr. Heather Yeo, a colon and rectal surgeon at Weill Cornell Medical Center, told SurvivorNet in a previous interview. "Chemotherapy in general lowers the body's immune system and puts people at risk for other infections."
Cancer Centers Share the Steps They're Taking to Keep Patients with Compromised Immune Systems Safe from the Coronavirus
People who are currently fighting cancer are advised to stay home as much as possible and abide by CDC guidelines to avoid contracting the virus.
Related: Two People With Cancer Got COVID-19 After Visits From Asymptomatic Carriers; How to Keep Loved Ones Safe During This Uncertain Time
It's important to consult with your medical team about how pandemic precautions might affect any surgeries or targeted therapies you may need.
How Race Affect Cancer Fighters' COVID Risks
Black cancer patients are far more likely to catch and be hospitalized with the coronavirus than their white counterparts.
Related: More Than 80% of Black Americans Say They Don't Trust COVID-19 Vaccine Safety; What Does That Mean for Those With Cancer?
The study found that if you are Black fighting breast, prostate, colorectal, or lung cancer you are significantly more likely to become infected with COVID-19. 33% of these patients will need to be hospitalized for treatment compared to only 19% of white patients. They were, however, not more likely to die from the virus.
The findings are another example of a severe racial gap in cancer care, as African Americans already have the highest rate of cancer deaths and the shortest survival time after diagnosis.
Related: Close the Gap: Racial Disparities in Cancer Care Are Devastating– Let's Change Things
The cause of these disparities go back to broader issues of systemic racism: a lack of socioeconomic opportunity, less access to healthcare, and higher rates of obesity, diabetes, and other conditions caused by food deserts.
"When it comes to healthcare in poorer Black and Brown communities, a disparity is already present," Brown tells SurvivorNet, "a pandemic only exacerbate those pre-existing conditions.
Disparities in treatment and survival rates for African American cancer patients are a grim fact of life in the U.S. However, over the past two years, SurvivorNet has focused on raising awareness around this persistent racial gap.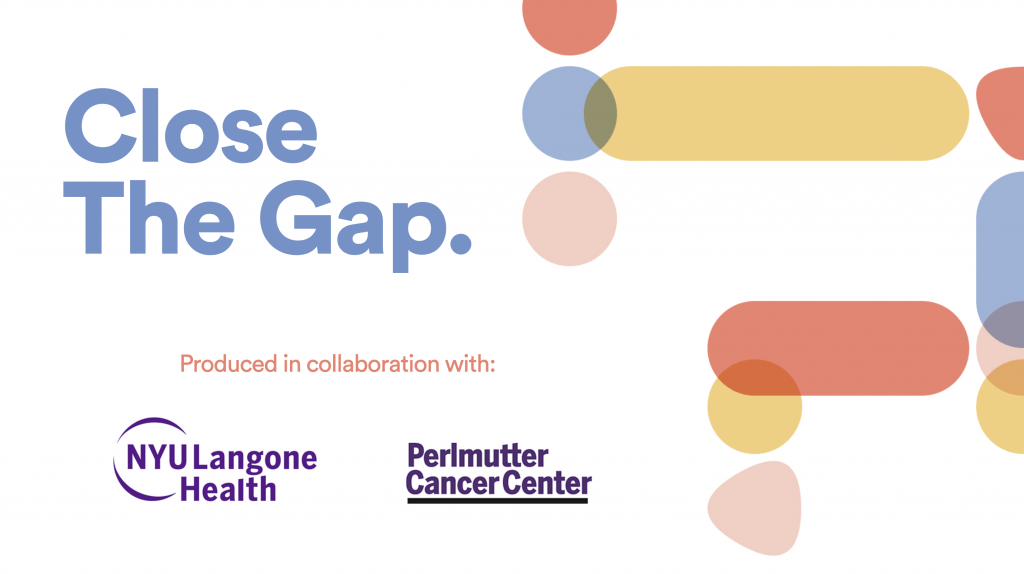 The "Close the Gap" initiative is working to improve survival rates for all people diagnosed with cancer – regardless of race. We are pleased to have NYU Langone and The Perlmutter Cancer Center as partners in this effort, as the fight for equality carries on.
Learn more about SurvivorNet's rigorous medical review process.