"Jeopardy!" host Alex Trebek, who has been very public about his stage four pancreatic cancer diagnosis, says he has no choice but to stay in treatment.
"It's wearing on me, but I don't have any choice. I just have to stick with it," Trebek told USA Today. "I'm feeling OK. Some days are better than others."
Read More
Unfortunately, pancreatic cancer is often diagnosed in later stages, when it's difficult to treat. Stage 4 pancreatic cancer has only a 3% five-year survival rate, and most patients diagnosed with the disease will pass away within 3-6 months. Trebek announced his diagnosis in March, meaning he's defying the odds. He initially 
responded quite well to treatment
, but in September Trebek announced a reversal of his initial positive results.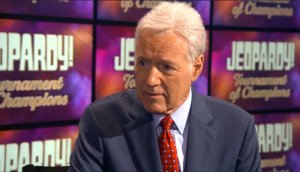 In an interview with "Good Morning America," Trebek shared that he would be undergoing another round of chemotherapy after recent tests revealed "sky-high" numbers, and he had experienced rapid weight loss.
"I still have the effects of the chemotherapy; I've now had, I think, nine or 10 sessions," he told USA Today.
In an interview with SurvivorNet, Dr. Dana Simeone, Director of the Pancreatic Cancer Center at NYU Langone's Perlmutter Cancer Center, said that the dramatic change in treatment response Trebek experienced is not uncommon for people with pancreatic cancer.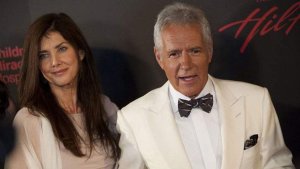 Trebek is staying strong in order to continues his treatments, which he knows are his best option. "Hopefully they're going to find a new drug that will enable me to grow my hair back. That will be something I will be very happy" about, he said.
This comes after a clip went viral in which contestant Dhruv Gaur wrote "We love you, Alex!"  on his screen instead of the answer to his Final Jeopardy question.
"When I got up there, obviously I wasn't going to win the game or anything," Gaur said on "The Ellen Show" about his decision. "So I was like, I could try to figure out the right answer, or I could do something for this person who might need it right now."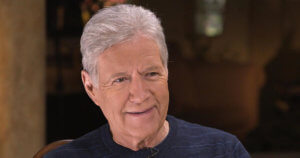 "Jeopardy!" is revving up for a what's called the "Tournament of Champions,"  in which "Jeopardy!" stars Jen Jennings, James Holzhauer, and Brad Rutter, will play anywhere between three and seven games to compete for $1 million.
Trebek's wife Jean Currivan Trebek has recently spoken to SurvivorNet about her personal journey.
Trebek's Pancreatic Cancer PSA
Trebek recently put out a PSA in which he talked about the very low survival rate for pancreatic cancer, "In nearly every country, pancreatic cancer is the only major cancer with a five year survival rate in the single digits."
He said that the best way to combat the disease is by letting people know it exists and needs attention, "In order to help patients fight and survive this disease, more attention and awareness are needed. And that's why I've joined forces with the World Pancreatic Cancer Coalition, to help raise global awareness of the risks and symptoms of pancreatic cancer."
The PSA got a little personal when Trebek talked about the information he didn't have before he was diagnosed with his disease, "I wish I had known sooner that the persistent stomach pain I experienced before my diagnosis was a symptom of pancreatic cancer."
In a previous interview with SurvivorNet, the World Pancreatic Cancer Coalition in a statement said that Trebek's dedication to spreading awareness is having an incredible effect. The more people are aware of what to look for with this incredibly difficult disease, the better the chance that people will be diagnosed earlier, when the disease is much easier to manage.
Learn more about SurvivorNet's rigorous medical review process.
---