A Son's Social Media Post Encouraging Vaccinations May Have Saved his Mom's Life
Jac E. Chace is fighting stage IV colon cancer and had been scheduled for surgery to remove her colon in Florida, but the hospital had to cancel due to the COVID surge.
Her son Grant posted a message on Facebook urging everyone to get vaccinated, prompting a friend from college to say her hospital in Iowa could do the surgery.
Grant was able to quickly get the required documents sent off to the doctor and by Friday, just four days later, his mother had her colon successfully removed.
A stage IV cancer patient was left with little hope after learning her life-saving surgery had been canceled due to the ongoing surge of the delta variant in Florida.
Jac E. Chace was preparing to have her colon removed last week so that she could begin treatment for colon cancer when she was informed her appointment would have to be rescheduled because of COVID cases utilizing all of the hospital's facilities.
Read More
A week later, thanks to a little luck and a lot of coordinating, she was recovering from that canceled surgery after managing to find an available surgeon with an opening in Iowa.
COVID Cancels Cancer Surgery
Her unlikely journey began when her son Grant, annoyed to learn that his mother's surgery had been canceled, posted a message to social media.
"I have not been very public about the fact that my mother has Stage 3 possible 4 colon cancer. TODAY she was scheduled to have her colon removed to help SAVE HER LIFE. But sadly, her appointment was canceled indefinitely because Gulf Coast Regional Medical Center is full of COVID patients and not handling anything but COVID and trauma," wrote Grant.
He then urged people who were not inoculated to get the vaccine.
It is unclear if he managed to meet that goal, but he did manage to achieve one far, far greater – he saved his mother's life.
Rescheduling Surgery 1,200 Miles Away
That post, which was shared on a Monday, caught the eye of Grant's former college classmate Jenna, who is living in Iowa.
Jenna reached out to Grant and told him that he should contact her employer MercyOne about his mother possibly having her surgery moved to Sioux City.
She even suggested a specific doctor for the job, saying that Dr. Larry Volz could potentially free up time to perform the colon removal surgery.
Chace had already been told that without the surgery she had just 17 months to live, so Grant sprung into action.
He first called Dr. Volz to inquire about the possibility of performing the surgery and then quickly compiled all the necessary medical records and documents detailing his mother's cancer so he could fax them over to MercyOne and Dr. Volz.
That was on Tuesday.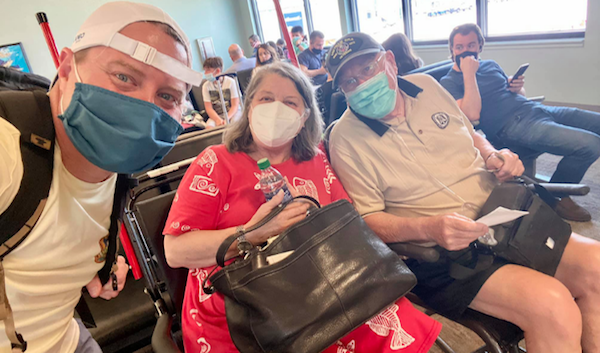 Preparing for Surgery
Dr. Volz, the chief medical officer at MercyOne Siouxland Medical Center, did have an opening in his schedule to perform the surgery and was able to update Chace with the good news.
And so the family headed to the airport, their masks firmly in place, to catch a flight to Iowa.
Chace was joined by both her husband John and her son, who had facilitated the entire process.
Grant said that the hospital had claimed the surgery could be performed in two weeks, but said that because of the COVID situation in Florida "it could've taken six weeks."
"Operation Colon Extraction is underway!" said Grant, adding: "The power of social media never ceases to amaze me!"
That was on Wednesday.
Chace and the family made it safely to Iowa and prepared for surgery.
The surgery to remove Chace's colon was crucial because it was the first step in her cancer journey. She could not begin her treatment until after that operation, and time was of the essence.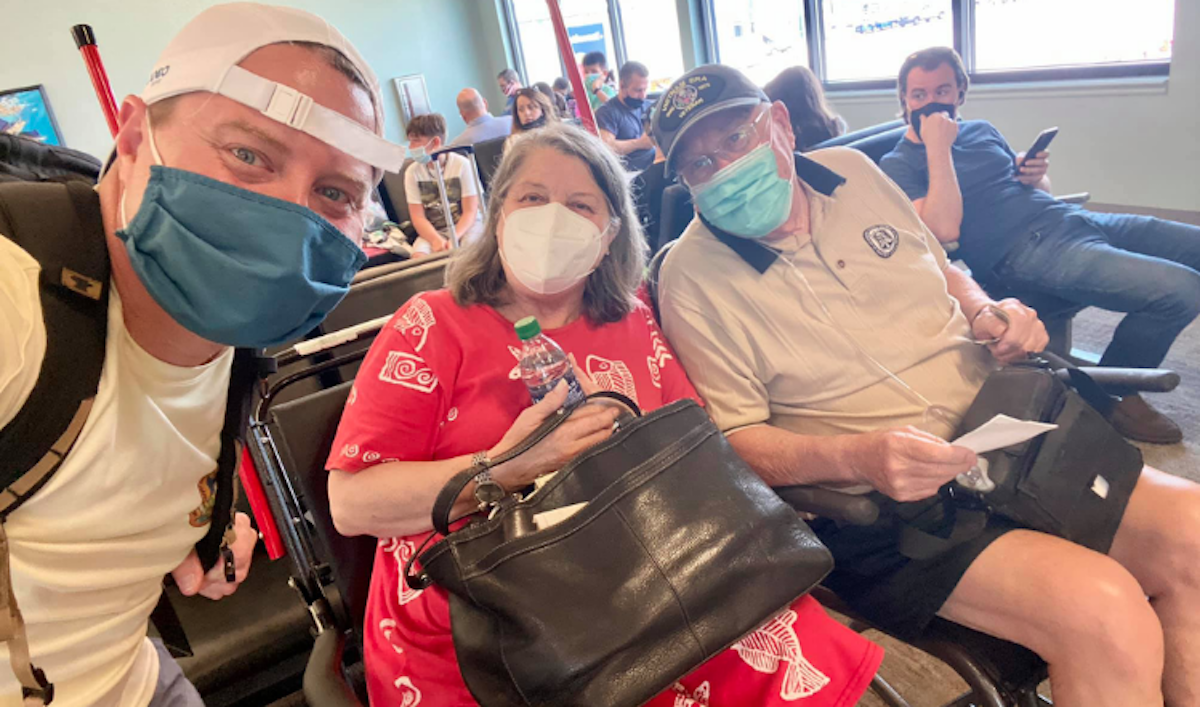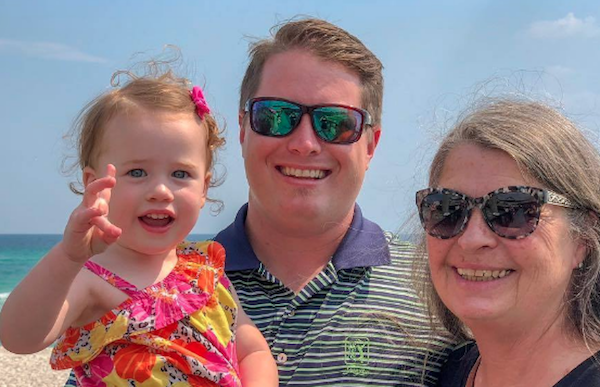 Surgery is a Success
It was a lengthy surgery, but Chace's son posted a photo of his smiling mother after the operation.
"She is very thankful for all of the comments and private messages to help lift her spirits!" said Grant. "She thinks she's famous."
That was on Friday, just four days after Grant first shared his mother's story.
Grant said that being able to turn things around in such a quick period of time is a "God thing."
And now his mom is back home and ready for treatment.
How to Treat Colon Cancer
"Surgery is one of best tools in the fight against colon cancer, but that doesn't mean that everyone should undergo surgery. If you are referred to a surgeon for your colon cancer, expect a conversation about the unique balance of risks and benefits that surgery would mean for you. It can be overwhelming to talk through the process, but don't be afraid to ask your surgeon any questions you might have–remember, they do this everyday," Dr. Heather Yeo, a colorectal surgeon at Weill-Cornell Medical Center, previously told SurvivorNet.
"One of the most important things to ask about at the beginning is what the recovery will be like, because this is different for everyone."
She explained that surgery is often recommended for individuals who are diagnosed with stage one, two or three colon cancer–though stage two and three may require both surgery and chemotherapy.
She also pointed out that there are always risks to any surgery, be it an infection that occurs as a result of the surgery or a problem with the actual surgery that might even require another operation.
"It's important to know that the risk of complications is higher for elderly people and those who have a lot of other medical problems (like heart and lung issues)," explained Dr. Yeo.
"In these situations, your surgeon can help you decide whether surgery is the right decision for you and what other options there might be to maintain your quality of life."
Choosing Your Colon Surgeon
Chace was able to get her surgery out of some hard work and good luck, but she would not have had to worry about a cancellation had she made an appointment at a cancer care center, where COVID patients are not filling all available beds.
"When choosing a surgeon, it's important to find someone with experience specifically in treating colon cancer," noted Dr. Yeo, a SurvivorNet advisor.
"Multidisciplinary cancer centers can help streamline this process, as the physicians and surgeons there work together to provide the most up to date treatments and care from every perspective."
She says: "Bring a friend or a family member with you to your appointments. You will have to absorb a lot of information, and it helps to have someone else there to listen."
Learn more about SurvivorNet's rigorous medical review process.
---