Chase McDaniel, a high school football player from Georgia, received a lot of attention earlier this year when, just after learning he had cancer, he decided to still go to prom so that he wouldn't disappoint his date, Jaida. Now, Chase's family says they need a lot of love and support after Chase had a setback in his treatment.
Chase has been in the ICU at Children's Healthcare of Atlanta at Egleston for the past month. This setback in his recovery began at a dinner where he met Atlanta Falcons quarterback Matt Ryan.
Read More
"I stay here every night," Chase's mom said. "I'm with Chase every single day."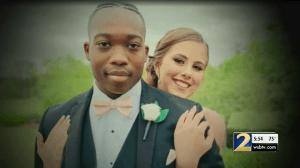 Information about Lymphoma
Unlike leukemia, which is a disease that results from too many white blood cells, lymphomas are white blood cell cancers that form tumors in the lymphatic system. "Quiet literally, lymph is lymphatic system -phoma means tumors, so lymphoma is white blood cell cancer that forms tumors in the lymphatic system," said Dr. Peter Martin at Weill Cornell Medicine and New York Presbyterian in a previous interview with SurvivorNet. "This is opposed to leukemia, which is too many white blood cells, typically in the bone marrow or blood stream. Lymphomas, specifically are white blood cell cancers that form tumors in the lymphatic system."
Within lymphoma, there are hodgkin and non-hodgkin cases. "Hodgkin lymphoma is simply a white blood cell cancer that has a very specific sub-type of white blood cells seen in those tumors called Reed-Sternburg cells or Hodgkin's lymphoma cells. Then there's everything else, non-Hodgkin's lymphomas are the lymphomas that don't have those Hodgkin's lymphoma cells," said Dr. Martin.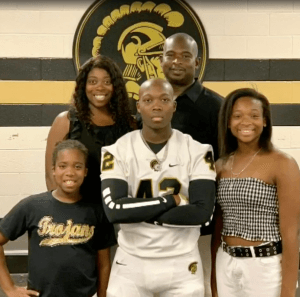 Non-Hodgkin lymphoma is actually a collection of different lymphoma diseases, according to Dr. Catherine Diefenbach, Director of Translational Hematology and Clinical Lymphoma at NYU Langone Health and the Perlmutter Cancer Center, who spoke to SurvivorNet prior to this news event. "Non-Hodgkin lymphoma is not one disease, it's many diseases," says Dr. Diefenbach. "And there are over 68 kinds of lymphoma. For this reason, it's very important that if you have a diagnosis of lymphoma, you're treated by a lymphoma specialist. And, we hope for all of our lymphoma patients that the first therapy you receive, will be your last therapy. That is, that we can treat you and cure you with first-line therapy."
There are two main categories of lymphomas, and the category determines whether the cancer is curable or manageable, and whether treatment is necessary. "To understand and answer the question of what to do when your lymphoma comes back, you need to understand that in general, non-Hodgkin lymphomas are divided into aggressive or indolent lymphomas," said Dr. Diefenbach. "And the approach to these lymphomas is very different. Aggressive lymphomas are treatable and potentially curable. Indolent lymphomas are managed and don't always require treatment, however they are not curable by conventional means of describing curability."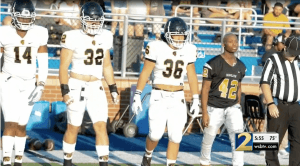 A lot of patients enter a total remission after treatment for aggressive lymphoma, but some will also relapse back into the disease. "Aggressive lymphomas are treated with chemotherapy up front, and that's generally four or five drug combinations," said Dr. Diefenbach. "After these multi-agent chemotherapy regimens, approximately 50 to 70% of patients will obtain a complete remission and stay in remission. However, between 30 and 50% of patients with aggressive lymphoma will relapse, and will require at least a second line of therapy."
But for indolent lymphoma patients, there are a few other factors that go into the decision to treat the cancer. When they are treated, they often don't relapse for a very long time. "For patients with indolent lymphoma, we really decide whether they need treatment based on whether they have bulky disease, their diseases transforms from indolent to aggressive, whether they have compromise of vital organ structures, or whether they have bulky nodes that are cosmetically or otherwise interfering with their quality of life," said Dr. Diefenbach. "For these patients when we treat them, they often have an excellent response to therapy, but after time, sometimes decades of time, their lymphomas do come back."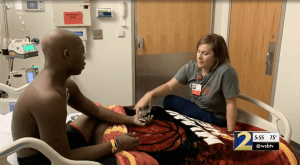 According to Dr. Diefenbach, non-hodgkin lymphoma is a cancer with symptoms that aren't very specific to lymphoma. "Non-hodgkin's lymphoma has a really non-specific symptom profile. Many patients… are diagnosed incidentally when they go to the doctor and they're noticed to have a lump, or if they have a car accident and they have the scan and it shows some lymphadenopathy, or if they have another problem that they're being worked up for."
Chase's cancer journey
The dinner with Ryan was one of a few interactions Chase had with famous football players, the first taking place when Dwayne Wade sent him a care package with a note attached that read "My belief is stronger than your doubt."
I appreciate you. #TeamWade https://t.co/hnHZrU6o08

— DWade (@DwyaneWade) June 11, 2019
Chase's mom said that the first two rounds of chemotherapy that Chase received worked really well, but that he's been feeling ill ever since that dinner with Ryan.
She also commented on what she sees as one of the more difficult parts of being sick, "One thing about being in the hospital is you can feel forgotten."
But Chase's community is pulling together to make sure that doesn't happen. The Carrollton High football team named him a "co-captain," and Chase participated in some of the coin tosses early early in the season.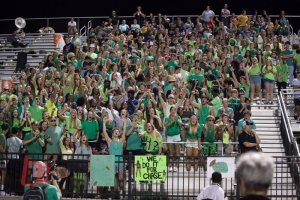 During every game, one player wears a jersey with his number, and the team slogan has become "we do it for chase." They are thus far undefeated in the season.
He was also named "co-prom king" by his classmates in a show of love and support.
"It's been really amazing to watch the way our entire Carrollton Trojan nation has just been there for us and our family," his mom said. "It's been amazing."
Learn more about SurvivorNet's rigorous medical review process.