There's nothing like a manicure to relieve the pressures and stress that can come with a cancer journey, and acclaimed bounty hunter Beth Chapman is taking it up a notch, displaying for her massive fanbase a new set of ornate, glittering fingernails plus a dazzling ring.
This comes as Beth has proclaimed herself a "Warrior Woman" and declaring that "Cancer Will Not Beat Me" via Twitter, at the same time as she explained to her fans how she leans on her Christian faith to suppress the stress and "health anxiety" of her battle with Stage 4 lung cancer.
Read More
(Those comments came via a Twitter conversation with an ardent fan who reached out to Beth seeking guidance for her own health anxiety.)
On Friday night, Beth posted a new picture on Instagram of a stunning new set of nails — and thousands of fans responded with great enthusiasm and approbation.
"[Nail God] Yes this is why I fly all the way home to Hawaii to get my Nails did [sic[" Beth wrote, tagging noted Hawaii nail artist Danny Le, whose son just graduated from the prestigious Punahou school whose noted alumni include former President Obama.
Beth's adoring fans rejoiced in her display of bling.
"Angela" wrote on Instagram: "Stunning nails beautiful lady .. praying for you ???????????? ❤️ Love you guys .. keep fighting Beth we are all praying .. loads of love from the UK ???????? xxx"
"Beautiful Just like you❤️," added "tinapumilia".
Beth, the wife of Duane "Dog the Bounty Hunter" Chapman, has never been shy to show off a little bling, especially bounty hunter bling. A few weeks earlier, she appeared in stunning publicity stills for her forthcoming new reality series, "Dog's Most Wanted", which will premier on an unspecified date on WGN America.
The photos show a glammed out Beth looking fabulous as she and Dog hunt criminal miscreants.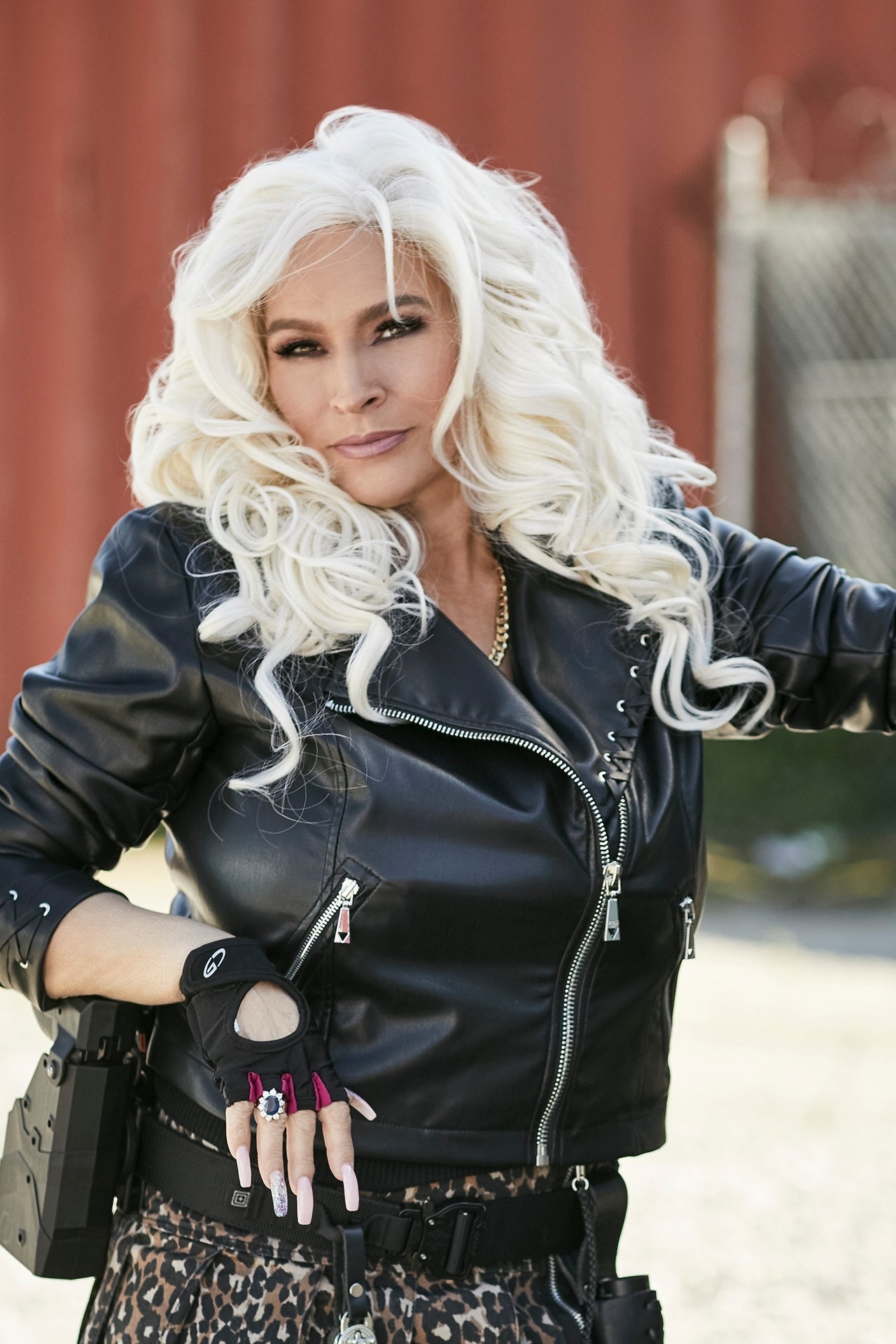 Setting aside some time for beauty and R&R can be essential to maintaining one's spirits during a cancer journey. In doing so, Beth is a role model to many women seeking to balance the rigors of cancer care with beauty care.
Beth was first diagnosed with throat cancer in 2017. She underwent surgery and was declared cancer-free. However, she was diagnosed for the second time in late 2018 — this time with stage 4 lung cancer. In the emotional "chemotherapy is not my bag" speech she gave on Mothers Day, Beth, a devout Christian, explained that she considered the cancer to be an "ultimate test of faith." She explained that she's truly putting her faith in God as she continues this battle.
She's been very open with fans about the stress and chaos that comes with facing cancer in the public eye, but she has been relatively secretive about how she is actually being treated for the cancer this time around. She and Dog have both commented publicly about how Beth is hesitant to give chemotherapy a try this time — instead using some sort of alternative treatment, and turning to her faith in God to guide her through the experience.
Typically, the treatment for Stage 4 lung cancer would involve treating the entire body. Precision medicine, or the idea of moving away from just chemotherapy and instead targeting treatment to the behavior of an individual's disease, is now being used. This involves figuring out the biology of the tumor. Treatment for lung cancer has come a very long way in the past decade. However, with the exception of her declaration that chemo is simply not for her, Beth has kept relatively mum about which treatment she is making use of.
Learn more about SurvivorNet's rigorous medical review process.