Saved By a Fan
English actress Sue Nicholls—who has been playing Audrey Roberts on hit soap Coronation Street since 1979—had a suspicious looking mole on her shoulder that a skin care nurse spotted while watching the show.
The TV star, 78, luckily heeded the nurse's warning after she reached out to the network and got the spot removed; It was indeed melanoma.
Getting in for regular skin checks at the dermatologist is always a good idea. In the meantime, being able to scan your own skin and determine what could be cancerous is also crucial. Looking for asymmetrical borders or a variation of colors within the mole are two examples of how to spot potential skin cancer.
English actress Sue Nicholls, 78, is very lucky for her fan base.
The Coronation Street star—who has been playing Audrey Roberts on the hit soap since 1979—had a suspicious looking mole on her that a skin care nurse spotted while watching the show.
Read More
"I noticed it was irregular in shape and had at least three different colours," Anna Bianconi-Moore told the
Daily Mail
. "These are two of the red-flag signals that distinguish the most deadly form of skin cancer – malignant melanoma. I was obviously incredibly worried for Sue, and felt I needed to do something."
Anna reached out and voiced her concern about the mole on the TV star's shoulder. "I wrote that I had observed a sinister-looking lesion and suggested that Sue should see a specialist, sooner rather than later, as it may require urgent attention," the nurse explained.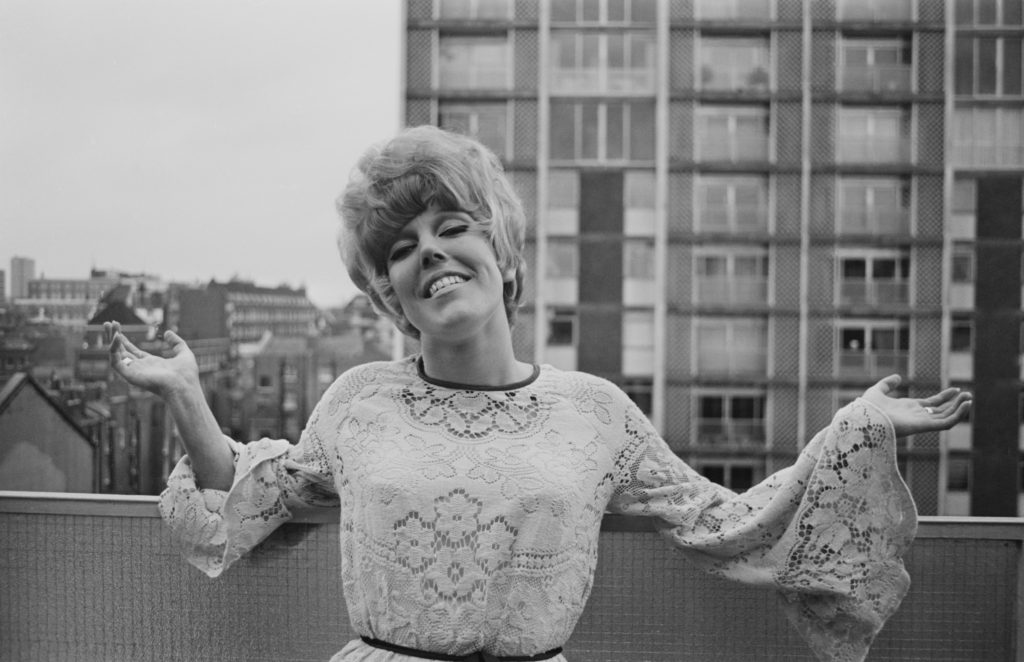 Luckily taking the matter seriously, Sue heeded Anna's advice, had it removed and found out that it was indeed malignant melanoma.
ITV network shared a statement about the lifesaving incident involving of the most beloved actresses on British television.
"Whilst millions watched the same scene in their living rooms at home, specialist skin care nurse Anna was able to diagnose the blemish as malignant melanoma after pausing the TV and taking a closer look."
Related: Ohio Mom, 37, is Warned By Female Stranger in the Park About A 'Suspicious Mole' On Her Arm: That Warning Saved Her Life
Wanting to thank Anna in person, Sue encouraged Anna to get back in touch, and the newfound friends reportedly met up on set for a proper hello. Now it looks like they're bonded for life!
Identifying Melanoma
While most of us don't have the luxury of being on camera with millions of fans watching, we can still look out for each other. If you see someone has a suspicious looking mole on them, even if it's a stranger at the grocery store … speak up! Giving friendly reminders to go to the doctor for skin checks. Even if it seems weird at the time, it can save someone's life.
Related: 'I Have Very Pale Skin And Am VERY Worried About Deadly Melanoma: How Often Should I Be Screened?'
In between doctor's appointments, we all need to be capable of doing our own self-checks. Anna uses the "ugly duckling" method, which is when one mole stands out compared to the others on your body.
Dr. Cecilia Larocca, a dermatologist at Dana-Farber Cancer Institute, recommends looking at your skin once a month for anything suspicious–and using the acronym ABCDE as a checklist:
Asymmetrical moles: If you drew a line straight down the center of the mole, would the sides match? If not, your mole is considered asymmetrical
Borders: The edges of your mole look irregular, jagged, or uneven; can also stand for bleeding
Colors: Multiple distinct colors in the mole, including patches of pink, brown, grey, and black—but could be any color
Diameter: Larger than 6mm, about the size of a pencil head eraser
Evolution: Anything that's changing over time such as gaining color, losing color, pain, itching, changing shape, etc…
Dr. Larocca emphasizes that any mole that's changing in appearance or causing symptoms should be looked at by a dermatologist as soon as possible. Black moles of any kind are also at high risk for melanoma.
If you notice any of these changes, contact your dermatologist immediately for a full assessment. Early detection of melanoma, which is the deadliest form of skin cancer, improves your chances for successful treatment.
Examining Your Skin for Melanoma: Remember ABCDE
Early Stage Melanoma
If your dermatologist does find the spot suspicious, they will perform a wide excision surgery using local anesthesia to remove the melanoma and surrounding tissue. The area is closed with stitches, and samples of the excised tissue are sent to a pathologist to review.
The pathologist will confirm whether the entire melanoma was removed by checking the edges of removed tissues for signs of cancerous cells.
Related: Did You Know That Melanoma Can Often Recur In The Groin Area? One Woman's Nightmare Began With A Freckle
In 90 percent of stage one melanomas, this will conclude treatment. Regular follow-ups with your dermatologist are necessary to ensure that the melanoma has not returned.
In the meantime, protecting yourself in the sun is always a good idea! Avoiding the sun during peak hours, applying sunscreen religiously, and covering up can save your life.
Top 5 Ways to Protect Your Skin From Skin Cancer
Learn more about SurvivorNet's rigorous medical review process.