A Late Stage Prostate Cancer Warrior
Jim Beaver, best known for his roles in the drama TV series Supernatural and the western TV series Deadwood, has gone public with his aggressive prostate cancer diagnosis.
The 72-year-old writer and film historian was diagnosed with cancer in the fall of 2018, but is now cancer-free after undergoing hormone therapy and surgery.
Prostate cancer is the most common cancer in American men. Symptoms of prostate cancer are inconsistent and hard to pinpoint but may include changes in urinary function like urinating more or less often or waking up at night to go more than usual.
Treatment for prostate cancer can vary greatly from person to person, so it's important to know all your options and consider getting multiple opinions.
Jim Beaver, best known for his roles in the drama TV series Supernatural and the western TV series Deadwood, has opened up about his battle with aggressive prostate cancer, something he has kept quiet about in recent years.
The 72-year-old writer and film historian, who is now cancer-free, went public with his diagnosis in a descriptive Facebook post on February 3.
Read More
"I had kept this largely to myself the past few years, but as someone has made a rather public announcement of it in comments on my page in the past few days, I think that it is time to be fully public about it,"
Beaver wrote
. "I always intended to, but was waiting until such time as I could give a more definitive description of my current situation." The father of one, also known for his roles in The Boys and Breaking Bad, received his cancer diagnosis in the fall of 2018. He recounted undergoing tests and consultations at UCLA Medical Center and M.D. Anderson Cancer Center in Houston, Texas.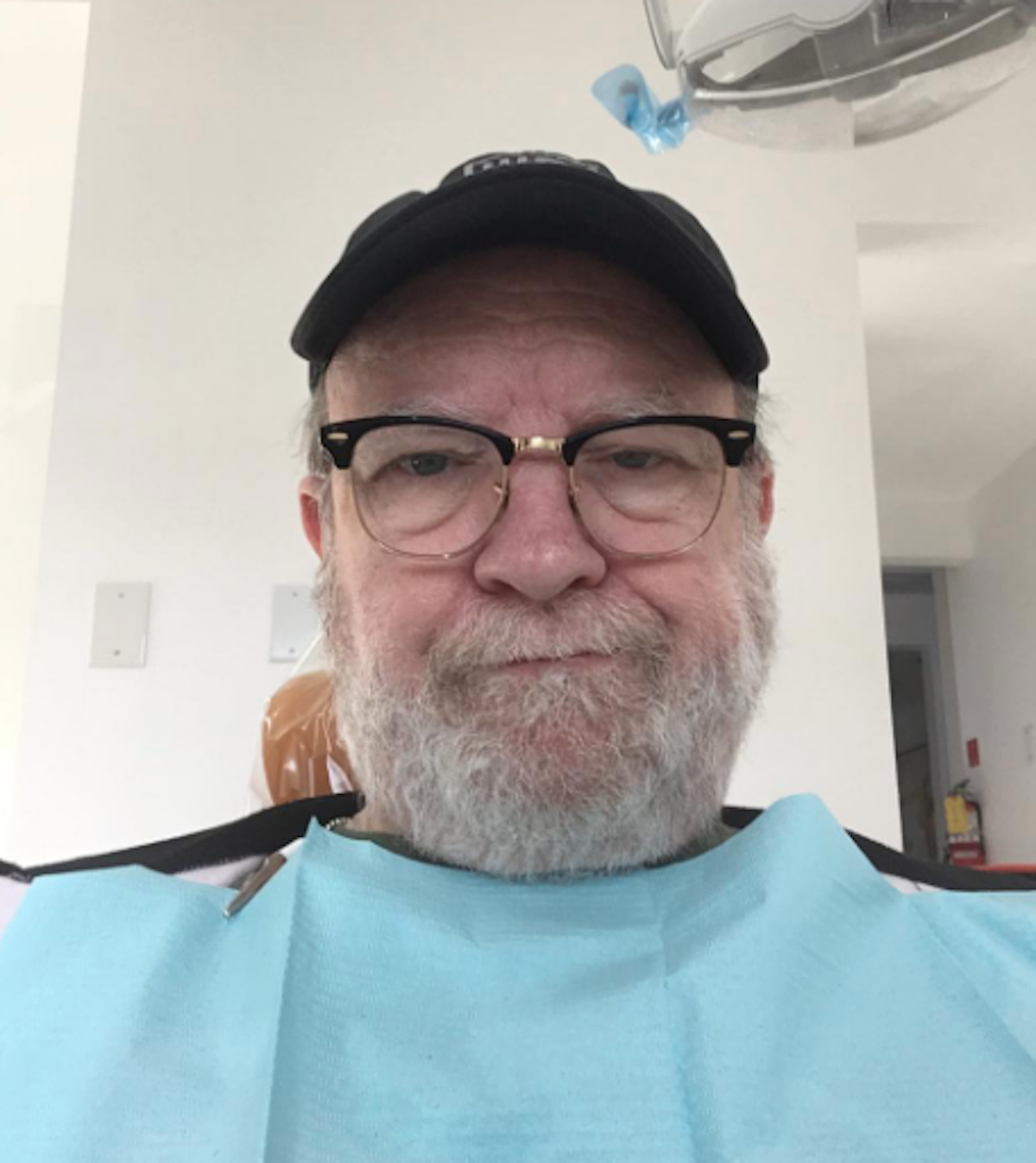 Beaver, who ultimately decided on receiving treatment through M.D. Anderson, said he first went through a six-month course of hormone treatment to reduce his testosterone levels and the chance of the cancer spreading before having it surgically removed in August 2019.
He underwent laparoscopic surgery, an operation done in the abdomen or pelvis using small incisions with the use of a camera, which was done robotically and resulted in a quick recovery period for Beaver.
"I was fortunately up and returned to normal life very quickly," Beaver said, noting that his wife Sarah supported him through his cancer treatment.
"It's been 3 ½ years since the surgery and I am cancer free. There was no sign of spreading immediately after the surgery, and none since," Beaver explained. "I have been in full health since recovering from the operation, and my doctor recently told me that I am in astonishingly good health for a man in my age group. I am deeply blessed."
In regard to the reasoning behind his announcement, Beaver admitted is to inspire others to get routine checks for prostate cancer.
Beaver, who is thankful for catching the "very aggressive cancer" very early on, said he had annual prostate exams for years, even though a genetic test revealed him to be in a "highly unlikely" group to get the disease.
"If you are a male adult and not getting prostate exams as regularly as advocated for your age group, you are risking your life unnecessarily. I am a lucky man. We caught it early because I never let a year go by without a test," he concluded.
"Yeah, we all know the dumb jokes about the exam. You know what's dumber? Getting prostate cancer when you could have prevented it. Don't be an idjit. Get the digit. Be safe. Be smart."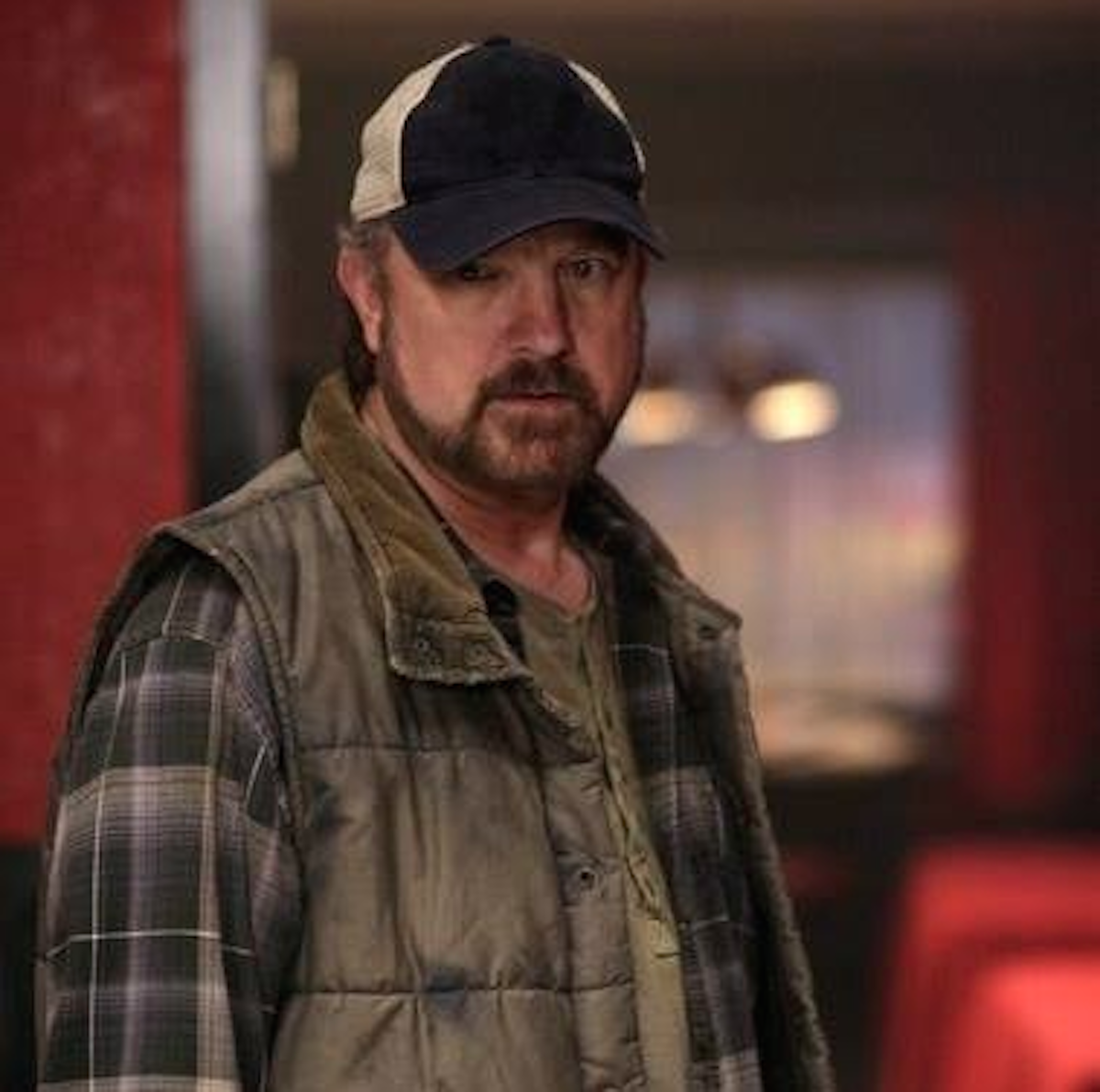 Keep a Cancer Battle Private? Or Go Public?
We admire public figures like Jim Beaver, who use their own cancer diagnosis to raise awareness about the disease and about screening procedures.
It's an entirely personal choice about whether or not you'd like to share your cancer diagnosis with others or to keep it private. Health is a deeply personal matter, and it's up to you – and you alone – to determine who has the right and privilege to know about your diagnosis.
It's important to do what feels right to you after your diagnosis and not cave into any pressure to share your diagnosis with others before you're ready or to share it more widely than you'd like. You have autonomy over your health and the sharing of any news related to it.
Dr. Marianna Strongin, a licensed clinical psychologist and founder of Strong In Therapy Psychology, previously told SurvivorNet that whether someone shares this heavy news is their personal preference.
"I recommend sharing; I'm a therapist," Strongin says with a laugh, "but to whom and how many people is up to the person (with cancer)."
There are plenty of people who have chosen not to share their cancer battle publicly, as Beaver did. While Strongin says that she encourages sharing, she also recognizes there's also a personality factor at play when it comes to whether a person shares this deeply personal news; some people are more willing to share, and some are just more private, Strongin adds. The difference, she says, is what's the process in sharing versus not sharing.
Strongin mentions one of her patients who has explored the reasons why she didn't tell people about her cancer diagnosis. For the patient, Strongin says, "it was coming to terms with the identity of being sick."
"Being sick is something she never wanted — something she never wanted to acknowledge to herself," Strongin adds. "It was safer to temporarily do that (identify as sick) for herself," but the long-term impacts of telling others the same thing were unknown, which can be a scary thought.
Telling Your Loved Ones You Have Cancer — How Do You Break the News?
Understanding Prostate Cancer
Prostate cancer is the most common cancer in American men – except for skin cancers. About one in eight men will be diagnosed with prostate cancer during his lifetime. The disease begins in the walnut-shaped prostate gland located between the rectum and bladder. This gland produces the fluid that nourishes sperm.
When Should I Get Tested for Prostate Cancer?
Symptoms of the disease are inconsistent and hard to pinpoint.
"Prostate cancer is a very odd disease in that it doesn't have a particular symptom," Dr. Edwin Posadas, director of translational oncology and the medical director of the Urologic Oncology Program at Cedars-Sinai, explained.
But changes in urinary function like urinating more or less often or waking up at night to go more than usual could be a sign of the disease. However, it's important to note that these potential symptoms could also could be caused by a urinary tract infection or even an enlargement of the prostate gland (which is not cancer).
There's No One Definitive Symptom for Prostate Cancer, But There Are Clues
Doctors that have spoken with SurvivorNet shared a hopeful outlook when considering a prostate cancer diagnosis because there are many treatment options, and there's been significant treatment progress over the past decade.
Surgical and radiation options, for example, have made improvements in reducing side effects of treatment while still providing excellent cure rates. Even for men with an advanced-stage diagnosis, many new options exist to treat prostate cancer and help them maintain an excellent quality of life.
Treating Late-Stage Prostate Cancer Like Jim Beaver's
Everyone's cancer battle is different, but we do know people with late-stage prostate cancer, like Jim Beaver, usually undergo some combination of treatments. And new approvals are being made all the time to give people more options to treat this advanced disease.
The drug nubeqa (also known as darolutamide), for instance, was just approved by the Food and Drug Administration (FDA) in August 2022 for use in combination with taxotere (docetaxel) for adult patients with metastatic hormone-sensitive prostate cancer (mHSPC).
RELATED: How Is Nubeqa Used to Treat Advanced Prostate Cancer?
This oral medication is in a category of anti-androgens or anti-testosterone drugs, and it works by blocking the effects of testosterone to slow the growth and spread of prostate cancer.
How Does Androgen Deprivation Therapy Help Shrink Prostate Cancer Tumors?
"If we take away testosterone, we can shrink down the tumor and hold it in check for often years and years and years," Dr. Stephen Freedland, a urologist at Cedars-Sinai Medical Center, previously told SurvivorNet of androgen deprivation therapy in prostate cancer.
RELATED: How to Treat Late-Stage Prostate Cancer: Treatment Developments
Xtandi (enzalutamide) is another androgen deprivation therapy. This oral medication is FDA-approved to treat non-metastatic (nmCRPC) and metastatic castration-resistant prostate cancer (mCRPC) and metastatic castration-sensitive prostate cancer (mCSPC).
Erleada (apalutamide) is another FDA-approved oral medication for advanced prostate cancer. It can be used for people with metastatic castrate-sensitive prostate cancer (mCRPC).
In addition to androgen depravation drugs, PARP inhibitors can also be a good option for some people with advanced prostate cancer. These drugs work by stopping the activity of poly (ADP-ribose) polymerase, a protein involved in DNA repair. This, in turn, causes DNA to be unable to repair itself in cancer cells and therefore leads to the death of these cancer cells. The two PARP inhibitors currently approved by the FDA are lynparza (olaparib) and rubraca (rucaparib). They are specifically approved for use in people with metastatic castration-resistant prostate cancer (mCRPC) – this distinction means the prostate cancer has spread beyond the prostate and does not respond to hormone therapy.
In March 2022, another FDA approval paved the way for the drug pluvicto (lutetium Lu 177 vipivotide tetraxetan) to treat patients with prostate-specific membrane antigen (PSMA)-positive metastatic castration-resistant prostate cancer (mCRPC). Some prostate cancers the express the protein PSMA which can be targeted with medication.
"The approval of lutetium is a major step in the development of personalized treatment for advanced prostate cancer," Dr. David Penson, of Vanderbilt University Medical Center, told SurvivorNet in a previous interview. "This agent specifically targets PSMA-positive metastasis and represents the first theranostic agent for use in castration-resistant metastatic prostate cancer."
RELATED: New Hope for Patients: FDA Approves New Treatment for Certain Types of Advanced Prostate Cancer
This medication is considered "theranostic" because it combines diagnostic and therapeutic capabilities by identifying the presence of PSMA on a patient's cancer cells and then treating it directly with minimal exposure to normal tissues.
In addition to the above treatments, there are plenty of other options for advanced prostate cancer patients to turn to when dealing with their disease. Talk with your doctor about your options and even ask if a clinical trial might be right for you.
Contributing: SurvivorNet Staff
Learn more about SurvivorNet's rigorous medical review process.
---