Understanding Risk Factors for Ovarian Cancer
A report published in Occupational and Environmental Medicine suggests people working in occupations such as hairdresser-related jobs are at higher risk of developing ovarian cancer. Other occupations at heightened risk include accountants and embroiderers.
Researchers suggest people at higher risk may be exposed to environmental and chemical agents such as cosmetic talc, ammonia, fabric dust, cleaning agents, and cooking fumes.
The study also notes, "inferences of these results are limited" meaning more research is needed to fully assess ovarian cancer risks.
 Known risk factors for ovarian cancer include women who have the BRCA1 and BRCA2 genes which increases your risk of ovarian cancer. If you have a family history of cancer or are overweight also increases your ovarian cancer risk.
"L.A. Hair" reality TV star Kim Kimble, 51, is a celebrity hairstylist who's worked with singers Beyonce, Mary J. Blige, Kelly Rowland, and Shakira just to name a few. However, new research suggests certain occupations including hairdressers and beauticians are at higher risk of developing ovarian cancer.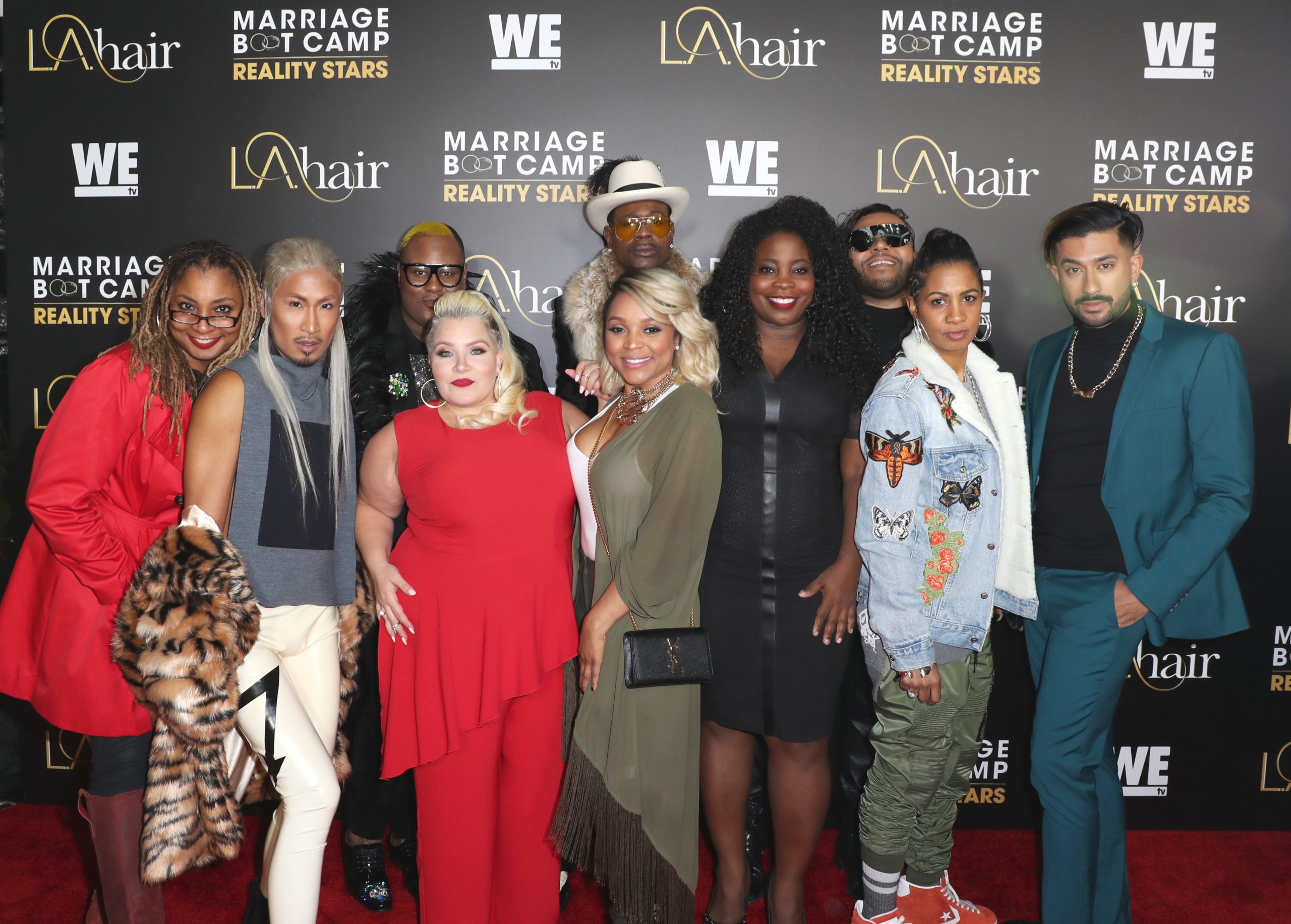 Kimble's reality show which aired on WE TV, gives fans an inside look at what it's like to work with A-list celebrities and give them the famous looks they're known for at her Hollywood salon. However, working with all those beauty products comes with risks.
Read More
A
report published
in Occupational and Environmental Medicine highlighted certain jobs that come with added cancer risk. "Women working in hairdressing-related occupations are exposed to hundreds of chemicals at high concentrations, including hair dyes, shampoos, conditioners, styling, and cosmetic products," the study reads. "In our study, employment in hairdressing-related occupations and exposure to 12 agents prevalent in these occupations were suggestively associated with increased risks of ovarian cancer."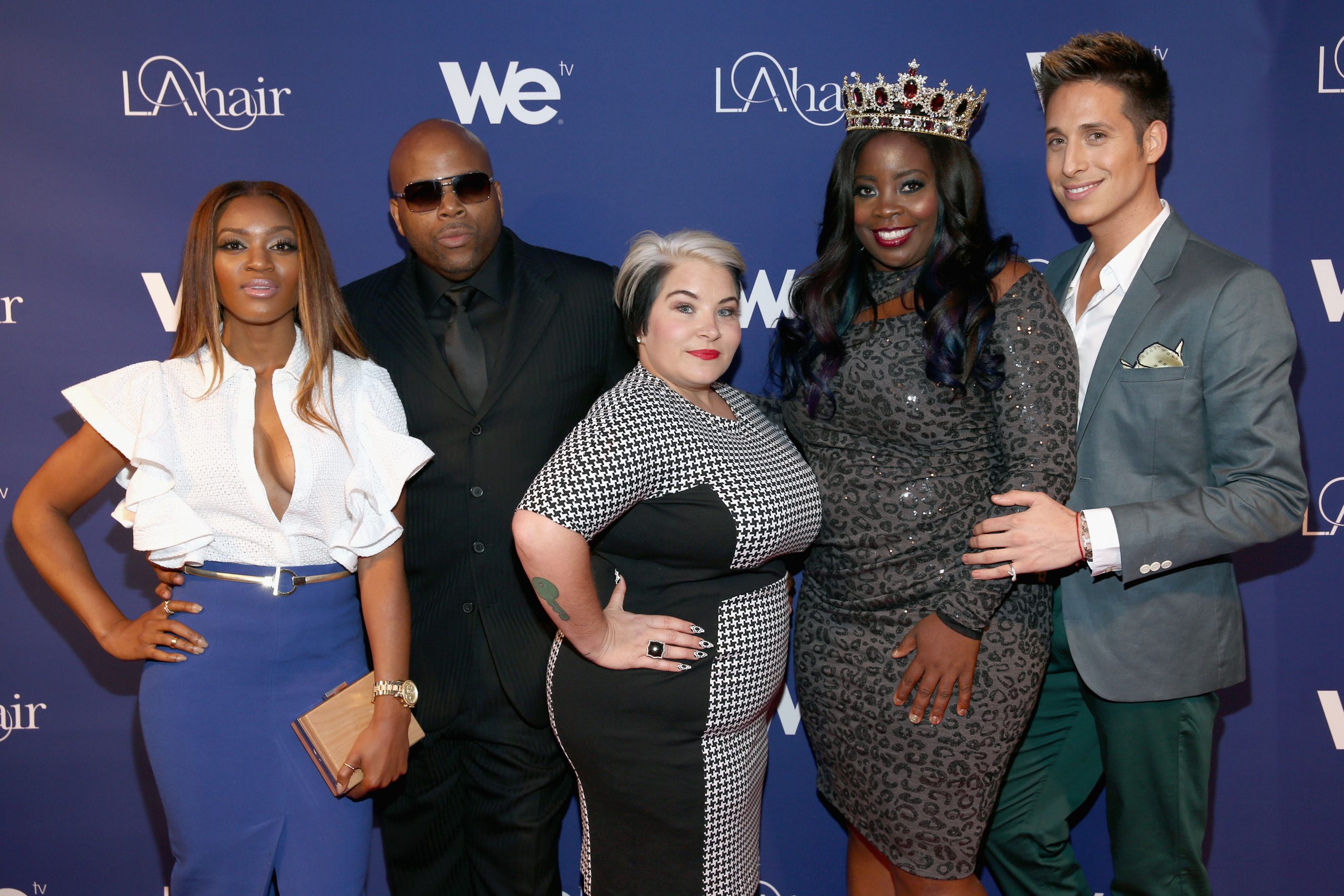 Researchers examined environmental exposures that include cooking fumes, cotton dust, and cosmetic talc to help determine risk. Hairdressers, beauticians, and barbers with at least three years of experience far exceeded other occupations such as accountants, embroiderers, salespeople, and nurses when it came to ovarian cancer risks.
White collar jobs such as accountants risk exposure increase partly because of lifestyle factors according to the researchers.
"It has been hypothesized that the lifestyle factors of individuals working in such occupations such as sedentary behavior, may contribute to cancer risk."
It should be noted that the report explicitly states that "inferences of these results are limited." In other words, more research is needed to determine whether hairdressers and beauticians are at a higher risk of developing ovarian cancer.
Many ovarian cancers begin in the fallopian tubes. A few cancerous cells first grow on the fallopian tubes and then, as the fallopian tubes brush over the ovary, these cells stick to the ovaries and eventually grow to form a tumor.
RELATED: The Different Kinds of Ovarian Cancer
What Are the Known Risk Factors for Ovarian Cancer?
It's important to remember that symptoms of ovarian cancer can be subtle and even mimic that of a regular menstrual cycle.
"Ovarian cancer does not have any specific symptoms," Dr. Beth Karlan, a gynecologic oncologist at UCLA Medical Center, told SurvivorNet.
"It's often referred to as the "cancer that whispers" in that it has symptoms that are really very vague and nothing that may bring your attention directly to the ovaries.
WATCH: Signs of Ovarian Cancer
"The symptoms include things like feeling full earlier than you usually would when your appetite is strong and feeling bloated. Some changes in your bowel habits. Some pain in the pelvis. These are symptoms women may have every month. These are not very specific. But what we've found from multiple studies, it's this constellation of symptoms," Dr. Karlan added.
Your risk for ovarian cancer may be increased if you:
Have gone through menopause. Ovarian cancer is rare in women younger than 40.
Have a gene mutation. The BRCA1 and BRCA2 genes help cells repair their DNA damage. Having a change, or mutation, in one of these genes increases your risk of getting ovarian cancer. These gene mutations are commonly passed down in families. If one of your close relatives carries a BRCA gene mutation, there's a 50-50 chance you could be carrying it, too.
Are overweight or obese? Being very overweight might not only affect your risk of getting ovarian cancer but also your survival if you are diagnosed with this cancer.
Had your first pregnancy after age 35, or never carried a pregnancy to full-term? Of course, this doesn't mean that women should have children just to protect themselves.
Have family members with cancer. Your risk might be higher if you have close family members (such as your mother, sister, aunt, or grandmother) who have had ovarian, breast, or colorectal cancer. Genes that increase the risk for these cancers run in families.
Used hormone replacement therapy. Women who take estrogen and progesterone after menopause are at slightly higher risk than women who don't use these hormones.
If Ovarian Cancer Is Hard to Detect, How Can Women Remain Watchful?
"We don't have a good screening method, but if you have symptoms, it's very important that you go to your physician because there might be an opportunity that we can detect it when it's still early stage," says Dr. Jose Alejandro Rauh-Hain, a gynecologic oncologist at MD Anderson Cancer Center.
"It's very important that patients are not afraid to ask questions to their physicians. Because the sooner we can diagnose the cancer, the better that prognosis," Dr. Rauh-Hain adds.
Once you've brought your concerns about ovarian cancer to your doctor's attention, you may soon undergo further examination. Your doctor will likely ask about your family history and proceed with further testing such as a physical exam, an imaging test such as a CT scan and/or sonogram, and a blood test.
WATCH: Diagnosing ovarian cancer.
History: Not only will your doctor ask you how long you've been experiencing these symptoms, but they will also want to know your family's medical history. Did any of your relatives experience ovarian or other cancers? According to the National Ovarian Cancer Coalition, about 15% of ovarian cancer cases have a hereditary connection, mostly due to mutations in the BRCA1 or BRCA2 gene (which can also factor into breast cancers).
Physical Exam: Once you're done talking, your doctor will examine you. Along with all the normal measurements, blood pressure, weight, etc. will most likely perform a pelvic exam. This should include a recto-vaginal exam so the doctor can feel the tissue behind the uterus where the ovaries are often found.
Imaging: For the physician to get a better picture of what's happening, you will probably be advised to get a transvaginal ultrasound. Depending on what the doctor has ordered, the imaging office may ask you to show up with an empty bladder, a full bladder, or somewhere in between.
Blood Test: Your doctor may also take blood as part of the exam. The CA-125 blood test is a barometer for many ovarian cancers, but it's not a screening test. According to Dr. Beth Karlan, Gynecologic Oncologist at UCLA Medical Center, "Even in stage one, the earliest ovarian cancers, CA-125 is normal in over half the cases, so we're missing a lot of the cases by just checking the blood test." But if your physician suspects you might have ovarian cancer, this test can be very helpful and should be done in the beginning so your oncologist can monitor the progression of the disease and the impact any treatments have on it.
What Does Treatment Look Like If Diagnosed?
Ovarian cancer standard of care (whether after surgery or before) is a "very, very effective" chemotherapy. When ovarian cancer patients are diagnosed, according to Dr. Dana Chase, gynecologic oncologist at Arizona Oncology.
Patients are usually given chemotherapy, which puts about 80% of patients into remission, at least for a period of time. However, since the remission rate is so high, Dr. Chase says that she highly recommends her patients try the standard chemotherapy. The treatment, however, can be adjusted on an as-needed basis from woman to woman.
Ovarian cancer recurrence happens in "almost 25 percent of cases with early-stage diseases and in more than 80 percent with more advanced stages," according to research published in Gland Surgery medical journal. With recurrence, a strong possibility especially in the later stages of ovarian cancer, drug treatments like Elahere stand out.
RELATED: Dealing with recurrence.
WATCH: Initial treatment for ovarian cancer.
Ovarian cancer is sub-categorized into two groups.
Platinum-Sensitive Ovarian Cancer: Your cancer does not return for more than six months after treatment with platinum-based chemotherapies, like carboplatin and cisplatin.
Platinum-Resistant Ovarian Cancer: Your cancer returns within six months of treatment with platinum-based chemotherapies, like carboplatin and cisplatin.
"The mechanism that causes platinum resistance will cause someone to be resistant to other chemotherapies, as well. That's why we're looking for what we call targeted therapies – precision medicine,"  Dr. Noelle Cloven from Texas Oncology-Fort Worth Cancer Center explained.
Targeted therapies or precision medicine are treatments that specifically target the proteins that control how cancer cells grow, divide, and spread.
Elahere (molecular name mirvetuximab) is an FDA-approved targeted therapy providing much-needed hope for patients with platinum-resistant ovarian cancer.
It is an antibody-drug conjugate. This kind of new anti-cancer drugs, known as "biological missiles," is leading a new era of targeted cancer therapy.
Dr Lyons explains, "What that means is that the antibody part of the drug conjugate binds to the folate receptor on the tumor cells, and then that gets taken up into the tumor cell. And then the drug that is conjugated with is the part that actually kills the tumor cells, by affecting the tumor cells ability to divide."
Currently, to be eligible for treatment, a patient must have very high levels (>75%) of the folate receptor-alpha (FRα). Up to 80% of new and recurrent ovarian cancers may carry this protein, but only about 35-40% of platinum-resistant cancers test for levels that high.
Your doctor can order a special test called the FOLR1. The test takes part of your originally biopsied tumor to measure your folate receptor levels.
"There is no reason not to do the test," Dr. Cloven says. "Typically, the tissue's already there. It's covered by insurance. I would ask for the test if you have not had it done and you're considering options for treatment in the platinum-resistant setting."
Questions for Your Doctor
If you have been diagnosed with ovarian cancer and need guidance to further educate yourself on the disease and treatment, consider these questions for your doctor.
What type of ovarian cancer do I have?
What stage is my cancer in?
Do you recommend I get genetic testing for any gene mutations such as the BRCA gene mutation?
What initial treatment options do you recommend?
What are the possible side effects from the recommended treatment and how to cope with them?
Will insurance help cover my recommended treatment?
Learn more about SurvivorNet's rigorous medical review process.
---