It's so important to say thank you. Singer and actress Olivia Newton-John is giving the staff at the Australian cancer center that bears her name some love for their incredible response to the coronavirus (COVID-19) pandemic.
The star took to Instagram to share a photo of the hospital staff at the Olivia Newton-John Cancer Centre in Victoria, Australia, holding up a series of signs that read: "We stay here for you! Please stay home for us. Take care."
Read More
RELATED: Cancer Thriver Olivia Newton-John Keeps it Positive While on 'Lockdown'
Newton-John expressed her gratitude for the team in her caption: "So proud and indebted to the amazing staff at the @onjcancercentre and all hospitals and care facilities around the world for their commitment to helping us get through this crisis- please be conscious of what they are asking and help them maintain their health whilst caring for our loved ones," she wrote.
The Olivia Newton-John Cancer Centre is a cancer research and wellness center that Newton-John — as she told SurvivorNet in a previous interview — got involved with because she saw the dire need for not only funding for cancer research, but for cancer therapy that treats the whole person. The actress told SurvivorNet that the wellness center was one of the major reasons she decided to lend her name to the comprehensive cancer center
RELATED: Treating the Whole Person — Patrick Dempsey Explains The Dempsey Center's Approach to Cancer Care
"We have acupuncture and meditation and yoga and homeopathy, and all the things that I was able to do for myself and that people can't always afford to do. I wanted to make that a part of the program, and I've been very grateful and very thrilled that the patients are getting to experience those things as well," she said. "[It's the] under-one-roof concept. Research, wellness, and treatment — that's what's happening there, and I'm very happy."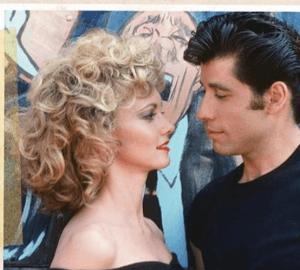 RELATED: Olivia Newton-John Tells SurvivorNet Her Second Breast Cancer Diagnosis Was Mistaken for a Bruise
Olivia Newton-John's Cancer Journey
Newton-John, who is currently battling stage four breast cancer, has made gratitude a part of her approach to the cancer journey. Her current bout with the disease is actually her third. She was first diagnosed is 1992, and then experience her first cancer recurrence in 2013. When the cancer returned for a third time in 2018, it has progressed to stage four.
However, despite the battle with a very aggressive disease, the actress told SurvivorNet in an interview last summer that she's trying to look at the struggle from a positive perspective.
"I've adjusted to living with cancer, which I am very lucky to say I'm able to do," Newton-John said. "I'm doing really well. I think that this journey has increased my gratitude, really, because when you've had cancer a few times, and you don't know the outcome, you're just grateful for the moments you're having, or the days you're having, or the hours you're having."
She also said, in a more recent interview with Australian talk show "The Project," that her body is responding well to treatment — and even though her cancer is, at the time being, incurable — she said she's feeling great.
"I believe your belief system is part of the healing," Newton-John explained on the show. "At my last MRI, which is an exam where they look inside, things are shrinking, going away, staying the same — and I'm living well with it and I'm feeling great."
Learn more about SurvivorNet's rigorous medical review process.