Survivor winner and former professional soccer player Ethan Zohn is crediting CBD with giving him his life back when he was suffering from crippling anxiety after a cancer battle. It's no secret that CBD has hit the mainstream. It's in oils, vapes, and lotions — and many companies are claiming that CBD, which is a non-psychoactive chemical compound from the cannabinoid family and naturally occurs in the cannabis plant, can help with many symptoms from anxiety to pain management.
While CBD cannot actually be used to treat cancers, and there was even news this week of a company called Curaleaf getting a stern warning from the Food and Drug Administration (FDA) for making unsubstantiated claims about CBD's ability to cure, a lot of survivors are making use of the cannabis extract to manage side effects that sometimes come with cancer treatment. Zohn — who won season 3 of Survivor in 2001 — is one of those survivors.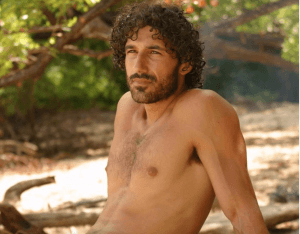 Read More
After winning the TV show competition — and collecting the million dollar winnings — you could say Zohn was on top of the world. In a new
opinion piece for medical marijuana company CannabisMD
, Zohn said winning the show presented him with a series of professional opportunities he had only dreamed of beforehand. He co-founded a charity and was in the process of training for the New York City Marathon. Then the diagnosis came; in 2009, Zohn was diagnosed with a rare type of blood cancer called CD20-positive Hodgkin's lymphoma.
Zohn underwent many rounds of chemotherapy, and in his piece made it clear that even though he uses medical marijuana, he is in no way discounting the wonders of modern medicine. He knows that it was chemotherapy that saved his life, but it did come with a number of side effects — that's what led him to medical cannabis.
"When I was first diagnosed with cancer I was open to the idea of using cannabis to help mitigate some of the harsh side effects associated with my cancer treatments," Zohn wrote. "Plus, I'd been prescribed so many synthetic meds, I was hungry to discover effective natural remedies whenever I could."
Before trying cannabis, Zohn was prescribed a bunch of different medications to deal with a bunch of different side effects. He wanted to try marijuana because it simply seemed like a better, more natural alternative to putting five of more different chemicals in his body at once to deal with the many cancer treatment side effects he was experiencing.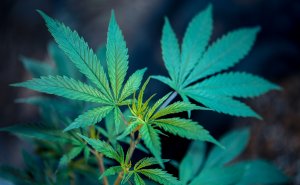 "Taking so many drugs for such an extended period of time had a profoundly negative impact on my mental health — it was where my anxiety was born," Zohn said. "Post-treatment, I was supposed to be living a happy cancer-free life, but I was so controlled by my anxiety, by a fear of death (I'd lost my father to cancer when I was 14), that I wasn't really able to live. I grew tired of wasting days worrying, being controlled by doubts and uncertainty. Being controlled by anything is not living … This is where cannabis came to the rescue."
A lot of people use CBD or other cannabis products to deal with several side effects associated with cancer treatment — such as anxiety, nausea, loss of apatite, and even pain. In Zohn's case, he said he mostly uses a CBD product, but opts for one that contains a bit of THC (the psychoactive ingredient in marijuana) when he feels like his body needs something a little stronger.
Is It Safe to Use Medical Cannabis To Manage Cancer Side Effects?
During a previous conversation with SurvivorNet, medical oncologist Dr. Elizabeth Comen said that she absolutely supports her patients using medical marijuana, as long as they do so safely.
"I have no problem with patients getting marijuana from a reputable, licensed source as long as patients are open with their physician about what they're taking, and making sure it doesn't interact with any clinical trial drug that they're taking or any standard therapy,"  Dr. Comen said. "Obviously, there needs to be more work done about whether eating it versus smoking it, whether there's a difference there, and I'm concerned about patients inhaling anything that may damage their lungs."
"I think it's just very important that patients work with a reputable physician or provider who is licensed to provide this, who can go over exactly what it may or may not be helping," Dr. Comen added.
Learn more about SurvivorNet's rigorous medical review process.