There are times that the internet seems to spout as much fake information as it does real. News related to health is hardly immune to this phenomenon, and in 2019 many bogus claims related to cancer — some new and some old — wormed their way into the mainstream. And while the ones that are inaccurate are bad enough, worse are those that are dangerous.
Here, we round up 6 of 2019's biggest alleged "cures" and factors linked to cancer, along with the ways they've been debunked.
1. Black Salve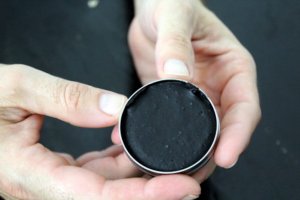 Read More
In December, Facebook
banned two groups
 promoting a toxic black salve that dangled the promise of curing cancer, but instead badly burned skin. Although it's marketed as an herbal remedy, black salve products made with zinc chloride or bloodroot extract create a corrosive agent capable of dissolving healthy and diseased tissue alike,
according to a study
 in the Journal of the American Academy of Dermatology. The products are falsely advertised online as safe and effective for the treatment of more serious conditions, such as skin and breast cancer. Although the U.S. Food and Drug Administration prohibits the sale of black salve products, the banned Facebook groups have promoted homemade recipes and provided purchasing-information from purveyors outside of the U.S.
2. The HPV Vaccine
There's a lot of misinformation about the HPV vaccine doing everything from promoting sex among young teens to causing death. Various Facebook groups even claim that the vaccine hasn't been proven to protect against the human papillomavirus, or help prevent cancer — both claims of which are false. There's an ever-growing body of research that shows the vaccine is not just safe, but effective.
The HPV Vaccine is Completely Safe
"There are no syndromes such as autism or other neurologic syndromes that have been linked to the HPV vaccines," Dr. Jessica Geiger of the Cleveland Clinic Cancer Center told SurvivorNet. "The truth is that hundreds of thousands of young boys and girls over the years have been successfully vaccinated, and they don't have any side effects or have any problems."
3. Coffee
The heated does-it-or-doesn't-it debate about whether coffee causes cancer goes back to 2010. That was when a California-based group called the Council for Education and Research on Toxins sued the coffee industry in the state of California for not including warning labels to alert consumers about the presence of a chemical called acrylamide, which has been linked to cancer in animals in high doses.
RELATED: The Great Coffee Debate — Coffee Does Not Cause Cancer
After years of debate the Los Angeles Supreme Court in 2018 decided coffee should, indeed, carry a warning — but this decision was met with a science-based backlash.
The U.S. Food and Drug Administration (FDA) and the World Health Organization (WHO), along with doctors and scientists across the country, decried the warning as unnecessary, arguing that the presence of acrylamide is not likely to cause cancer at all.
Finally, this year, the State of California issued an official statement, based on more than 1,000 different published studies, that coffee does not cause cancer.
4. Hair Dye Chemicals
There has also been much debate about whether the chemicals in hair dye are cancerous — especially since a recent, large-scale study suggested that there is a link between hair dye and chemical straightening products and breast cancer.
However, experts told SurvivorNet that even though the study surveyed a large number of patients, more research is needed to identify a clear correlation.
Study co-author Dr. Dale Sandler of the National Institutes of Health told SurvivorNet, "More research is needed before we can make firm recommendations … chemical hair products are just one of many factors that may influence a woman's chances of getting breast cancer."
In a previous conversation with SurvivorNet discussing a link between hair dye and bladder cancer, Dr. Arjun Balar, director of the Genitourinary Medical Oncology Program at the NYU Perlmutter cancer center, came down on the side of not over-thinking the dangers.
"I don't believe that there is a significant definitive risk associated with the use of hair dyes," he said.
5. Bug Spray
It's logical to worry about the safety of bug spray. After all, these chemicals are meant to kill bugs, so how safe can they be for humans? Many people worry that bug sprays, especially stronger versions, may increase cancer risk, but experts assured SurvivorNet this summer that even strong bug sprays are totally safe.
The bug sprays you buy in the drugstore have all been approved by the U.S. Environmental Protection Agency (EPA), which means that they've been tested to make sure they're safe.
Also, "studies have looked at whether household bug sprays are linked to lymphoma and myeloma, and they did not find any association," Dr. Kirsten Moysich, of the Roswell Park Comprehensive Cancer Center's Department of Cancer Prevention and Control, told SurvivorNet.
6. Homemade Sunscreen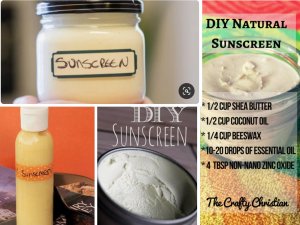 With the wellness boom of the last decade, many health enthusiasts have taken to social media to tout the benefits of making certain health or beauty products at home — including homemade sunscreen. The idea is that handmade or natural products are better for the body and/or the environment — but this idea does not hold up when it comes to sunscreen.
The sunscreen products you see in stores that get Food and Drug Administration (FDA) approval do so because they're safe, they've been tested, and doctors can say with certainty that they really do reduce our chances of getting skin cancer. The sunscreen recipes you see online that boast of a more "natural" way to protect your skin don't come with the same guarantee.
A study that came out in May set out to observe the effects these DIY sunscreen claims had on Pinterest users, and whether the sunscreens in question actually worked. What they found was quite unsettling. Ninety percent of recipes the study authors looked at advertised themselves as effective sunscreen but more than 2/3 of those recipes didn't actually work, which means users would be opening themselves up to sunburns and increased cancer risk.
Learn more about SurvivorNet's rigorous medical review process.