Cancer Then...And Now
Terms of Endearment, a film that featured the story of a woman with terminal cancer, was released nearly 40 years ago
Since then, cancer treatments have advanced
Survival rates from breast cancer and blood cancers such as leukemia and lymphoma have increased significantly
When
Terms of Endearment
was released in 1983, its memorable blend of humor and pathos earned it
five Oscar wins
(including Best Picture), a
top spot in the box office rankings
(earning $34 million), and a place in the hearts of millions of Americans.
Although the film was, at its core, the story of a mother (Aurora Greenway, played by Shirley MacLaine) and her deep and almost smothering love for her daughter, Emma (Debra Winger), the most heartbreaking — and tear jerking — scenes in the film are centered on Emma's terminal cancer.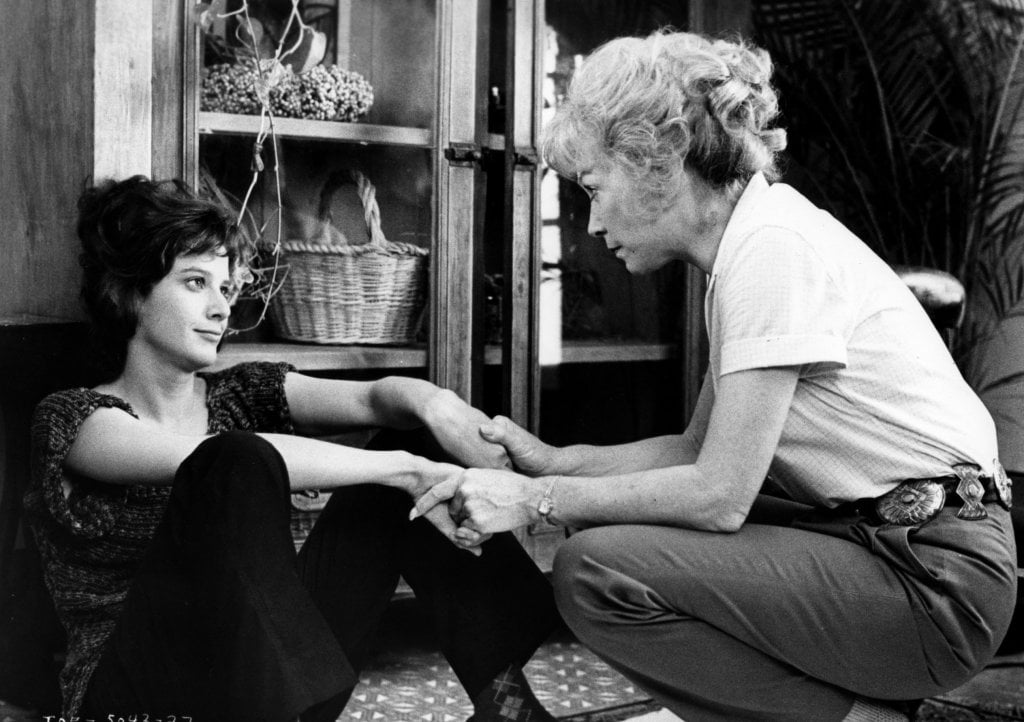 Read More
We never find out what kind of cancer she has, only that she has
two malignant lumps
under her arm that spread. What we do know is that existing treatments at the time can do nothing to contain her disease, leaving her tearfully contemplating leaving her three young children motherless.
Related: Can You Survive a Stage 4 Cancer Diagnosis? An Expert Weighs In
With innovative new cancer treatments and dramatically improved survival rates, would Emma have faced the same fate had the movie taken place today?
How Terms of Endearment Tackles Cancer
Emma learns she has cancer when her doctor feels two lumps in her armpit while administering a flu shot. (Why he chanced to feel under her arm while giving the shot, we will never know). Her mother, unwilling to let her thoughts even flitter around a life-threatening diagnosis, brushes off the symptom by convincing Emma that the lumps are nothing more than harmless cysts. But a trip to the hospital for tests (which we can presume involved a biopsy) reveal a more dire explanation for the symptom.
The movie never explicitly addresses what type of cancer Emma has. From her primary symptom – underarm lumps – we might assume that she had either breast cancer or a blood cancer such as leukemia or lymphoma.
Related: "Love Island's" Olivia Attwood, 26, Reveals Reason Behind the Removal of a Lump from Her Breast: "It's Been a Rough Couple of Weeks"
Most of the characters in the film respond to Emma's diagnosis with either avoidance or platitudes. Her doctor glibly tells her mother to "Hope for the best and prepare for the worst." A group of women Emma lunches with look at her sympathetically and speak in vague references, circling the word "cancer" but never landing on it.
Talking to kids about cancer: Be open as much as you can
Cancer was still spoken of with fearful reverence nearly 40 years ago. Back then, it was often an incurable disease. There were no pink ribbons or concerts with star-studded lineups. Cancer activism in the early 1980s was still in its relative infancy. When Nancy Brinker founded the Susan G. Komen Breast Cancer Foundation in 1982 following her sister's death from the disease, it launched the first public effort to raise money specifically for this cancer.
Cancer Treatments Then and Now
Cancer treatments were also far less advanced than they are today. In the early 1980s, doctors had only recently added chemotherapy to their armamentarium for breast cancer treatment, which prior to that had primarily consisted of mastectomy.
Related: 'I'll Swim Topless': Comedian Tig Notaro On Owning Her New Body After Double Mastectomy
Chemotherapy was also the main treatment for leukemia and for lymphoma, treatment was a combination of radiation and chemotherapy. Unfortunately, many people with these blood cancers who received chemotherapy eventually became resistant to it, and their cancer stopped responding.
Should I have a lumpectomy or a mastectomy? Dr. Sarah Cate, breast surgeon at Mount Sinai Health System, answers the question
Today, cancer treatment has become much more targeted and precise. This has been made possible by improvements in chemotherapy, surgery, and radiation therapy. Although surgery remains the primary therapy for early-stage breast cancers, because of advancements in radiation it is now performed with breast-sparing procedures such as lumpectomy or partial mastectomy to preserve as much of the breast tissue as possible. Doctors can now test breast cancers for specific growth-promoting hormone receptors and proteins to determine which of several new targeted drugs will work most effectively against them.
And while chemotherapy is still part of the treatment for blood cancers, targeted therapies and immunotherapies – which rev up the immune system to fight cancer – are dramatically improving the outcomes for these cancers.
Better Pain Control
One of the most iconic scenes in Terms of Endearment takes place in the hospital, when Aurora pleads with the nurses on staff to give her daughter – who is now in the late stages of cancer – pain medicine. "My daughter is in pain! Give her the shot, do you understand me? GIVE MY DAUGHTER THE SHOT!" she screams as the nurses look on exasperatedly.
Cancer treatment centers have become much more adept at providing patients with palliative care to relieve their pain, as well as fatigue, nausea, and other cancer symptoms. Once treatments are no longer working, patients become eligible for hospice to shepherd them through their remaining months, weeks, or days of life. Hospice centers are better equipped to keep people in Emma's situation pain-free and comfortable.
How Emma Might Have Fared Today
Improved treatments have translated into dramatically better outcomes for people with cancer. Between 1989 and 2015, breast cancer death rates dropped by nearly 40%.
Related: 5 Well-Known Women Who've Fought Breast Cancer and Won
Survival rates for leukemia and lymphoma have also been on an upward trend. The 5-year relative survival rate for leukemia has quadrupled since the 1960s, to more than 66%. The 5-year survival for Hodgkin lymphoma is now 87%, and for non-Hodgkin lymphoma it's 72%.
Of course, survival rates vary by stage. Late-stage cancers are still considered incurable, but they are more treatable today, with lifespans extending into years rather than months. Which means that Emma's children could have had more time with their mother, and Terms of Endearment might have had a far less somber — and probably less memorable — ending.
Learn more about SurvivorNet's rigorous medical review process.