Ruth Porat is the Chief Financial Officer of Google's parent company, Alphabet. Nicola Mendelsohn is the Vice President of Facebook across all of Europe, the Middle East, and Africa. Both women have been diagnosed with cancer, beat it, and learned experienced first-hand the role of their tech-giant companies during a cancer journey.
After Follicular Lymphoma, Facebook Exec Recognizes the Value of "Groups" Function for Support, Advice
Read More
When Mendelsohn, 47, was diagnosed with the incurable blood cancer, follicular lymphoma, she took to Facebook to connect with others facing the disease. She also used Facebook to share her story and educate people on the platform about follicular lymphoma, a type of cancer that isn't talked about all too often.

"Just over a year ago I was diagnosed with follicular lymphoma – a slow developing cancer of the white blood cells that's not rare and that has no cure," Mendelsohn wrote on Facebook. "It is quite an unknown disease which is why I've decided to raise awareness by telling my story in the hope of driving research and a better understanding of it."
Results in post 6mnths chemo & immunotherapy, I'm in remission! Here's me on my first & last treatment day. Grateful to the amazing Drs & nurses who helped me through this. Thanks to family & friends & to everyone at work for the love and support that you gave to me. pic.twitter.com/qjrHgrwmv5

— nicola mendelsohn (@nicolamen) December 16, 2018

Mendelsohn, who is a mother of four children, also joined a Facebook group with 3,500 members called "Living with Follicular Lymphoma," and later wrote, "Lately, we've attracted a number of medical researchers and doctors [and] they've told us they see people share things in the group that they might not ask their doctors or a family member. They have benefitted from reading patients' insights and perspectives on the side effects of treatments."
After undergoing six months of chemotherapy and immunotherapy, Mendelsohn revealed that her follicular lymphoma had gone into remission. She would later tell the Global Change Agents with Lianna Brinded show, the members of the Living With Follicular Lymphoma Facebook group became her lifeline.
"They are my best source of advice and inspiration and sounding board when I'm just going 'has anyone had…'," Mendelsohn said. "We share deeply personal things with one another because we're there to help one another."
RELATED: Amy Armstrong, the U.S. CEO of Global Communications Agency Initiative, Had Her Breasts And Her Stomach Removed Due To Cancer — The Importance Of Being Proactive
After Breast Cancer, Alphabet's CFO Sees A Role for Google in Early Detection
The CFO of Alphabet Ruth Porat, 62, was diagnosed with breast cancer in 2001 and again in 2004, and in a recent Google blog post, she opened up about how the world of tech gives women with breast cancer a reason to be optimistic.
"Thanks to early detection and access to extraordinary care—including multiple rounds of chemo, radiation and more surgery than any one person should ever have in a lifetime—I'm still here and able to write this piece," Porat wrote in the blog post. "In fact, I've probably never been healthier."
Porat went on to share that the fact that her breast cancer was caught early, when it was still early-stage, made her realize the absolutely vital role that effective and accessible screening plays in breast cancer survival.
Ruth Porat was diagnosed with breast cancer twice. The Google SVP and CFO shares why she's optimistic about the role tech can play in cancer research. https://t.co/iV6Z4JS5ym

— Google (@Google) October 21, 2019

"I know how incredibly fortunate I am, but I also know that for far too many, a diagnosis comes too late and the best care is beyond reach," Porat wrote. "And that's where Google has focused its work: to bring healthcare innovations to everyone. Working at Google, I have had a front-row seat to these technological breakthroughs."
Now, Porat is one of the executives at Alphabet leading Google's foray into health technology. Lately, Google has been expanding its reach, venturing into health care and working to develop artificial intelligence (AI) technology for cancer screening.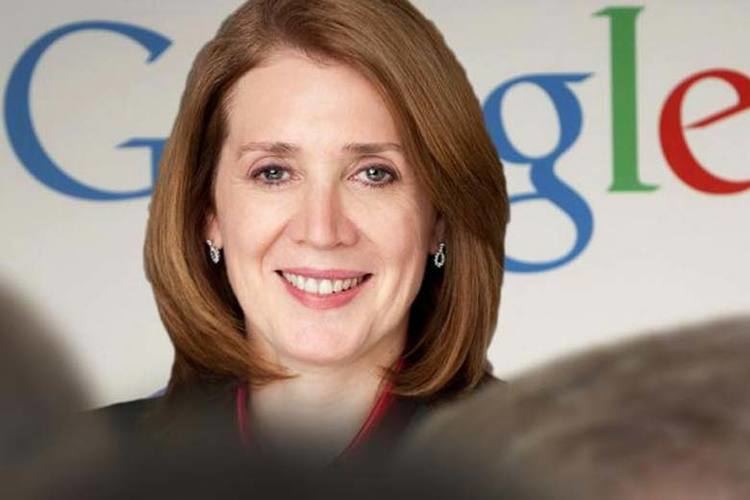 "When it comes to breast cancer, Google is looking at how AI can help specialists improve detection and diagnosis," Porat wrote in the recent blog post. She went on to explain how she believes AI could improve cancer detection and cut back on false positives:
"Early detection depends on patients and technologies, such as mammography. Currently, we rely on mammograms to screen for cancer in otherwise healthy women, but thousands of cases go undiagnosed each year and thousands more result in confusing or worrying findings that are not cancer or are low risk. Today we can't easily distinguish the cancers we need to find from those that are unlikely to cause further harm. We believe that technology can help with detection, and thus improve the experience for both patients and doctors."
To be sure, AI for breast cancer detection still has a long way to go. This past January, after Porat shared in a panel that "We needed only hundreds of biopsies from breast cancer patients — hundreds — in order to have a breakthrough in metastatic breast cancer because of the developments in AI," experts told SurvivorNet that these claims should be taken with a grain of salt, and that it will likely take much more data than just hundreds of biopsies to impact women at their point of care.
RELATED: Google's Artificial Intelligence to Inform Breast Cancer — Years Away, Say Experts
"Obviously technology will improve in years to come and AI will be able to increasingly do interesting things, but I think this is years away from transforming how we treat patients," Dr. Elizabeth Comen, a medical oncologist at Memorial Sloan Kettering Cancer Center and a medical expert to SurvivorNet said in January. "It's going to take significantly more evidence and vastly more data to really change standards of care and clinical practice."
Learn more about SurvivorNet's rigorous medical review process.
---