How Turning to Art Helps During Health Struggles
Despite battling non-Hodgkin's lymphoma in the past, and now kidney disease, 41-year-old rising country star Anthony Nix is hopeful, and is still planning to record his new album in Nashville this fall.
Kidney failure, also called renal failure, means one or both of the kidneys is no longer functioning well on its own. Kidney failure can be temporary or chronic.
Creating and listening to music, or engaging in any other form of art or creation, can be a powerful tool when coping with cancer or other health struggles.
Research has shown that just listening to music can reduce anxiety and produce other positive effects on mental health.
Anthony Nix, a 41-year-old rising country star and volunteer fireman who battled non-Hodgkins lymphoma at age 21, is now dealing with another health issuekidney disease. However, he refuses to give up hope, even though he had to cancel 26 shows this year, and aims to record songs for his new album in Nashville this coming fall.
Despite also living with castleman's disease (a group of rare disorders that involve a hyperactive immune system, according to Cleveland Clinic) and previously having tumors in his chest, the former army veteran and Wisconsin-native is getting by with the help of his guitar.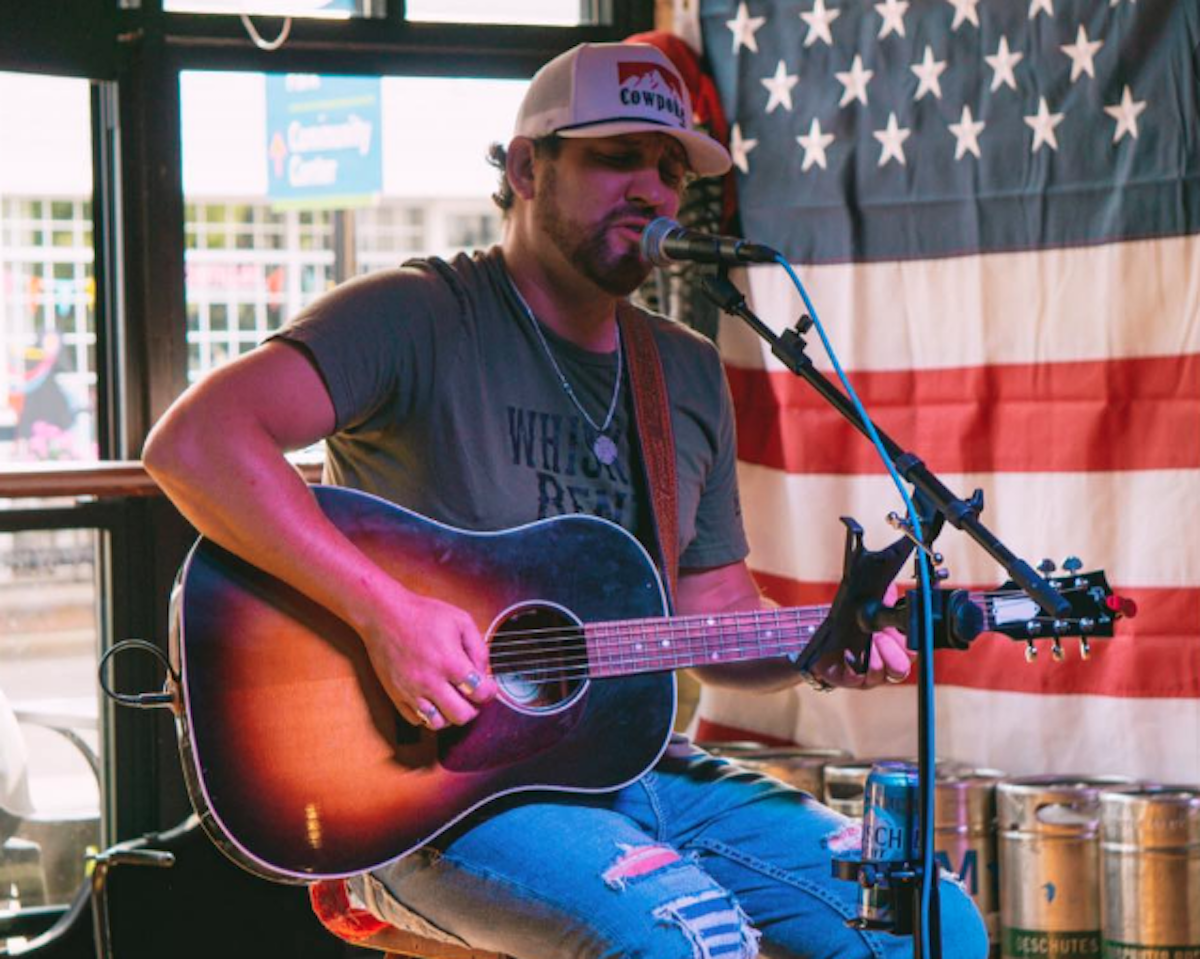 Read More
In an interview with
WTMJ-TV Milwaukee
, Nix, who often performs on the coast of Lake Michigan and shares a daughter named Hope with his girlfriend, admitted, "Playing the guitar is like … it's the equivalent I guess if you just started meditating for me." "The rest of the world is gone, and I'm just here in this moment with my guitar," he explained, of his recently discovered peace and tranquility. Nix admitted to having a chaotic past, filled with childhood trauma that led him into a foster home and being arrested "a lot" later on in life. He later joined the military at age 21, and after two years of active service he was diagnosed with cancer. Despite the diagnosis, he continued working for two more years in the reserve.
Despite battling cancer and now having a "partial lung" on the left side of his body, Nix chose to "dive in head first and risk any and everything" to chase his country singing dream.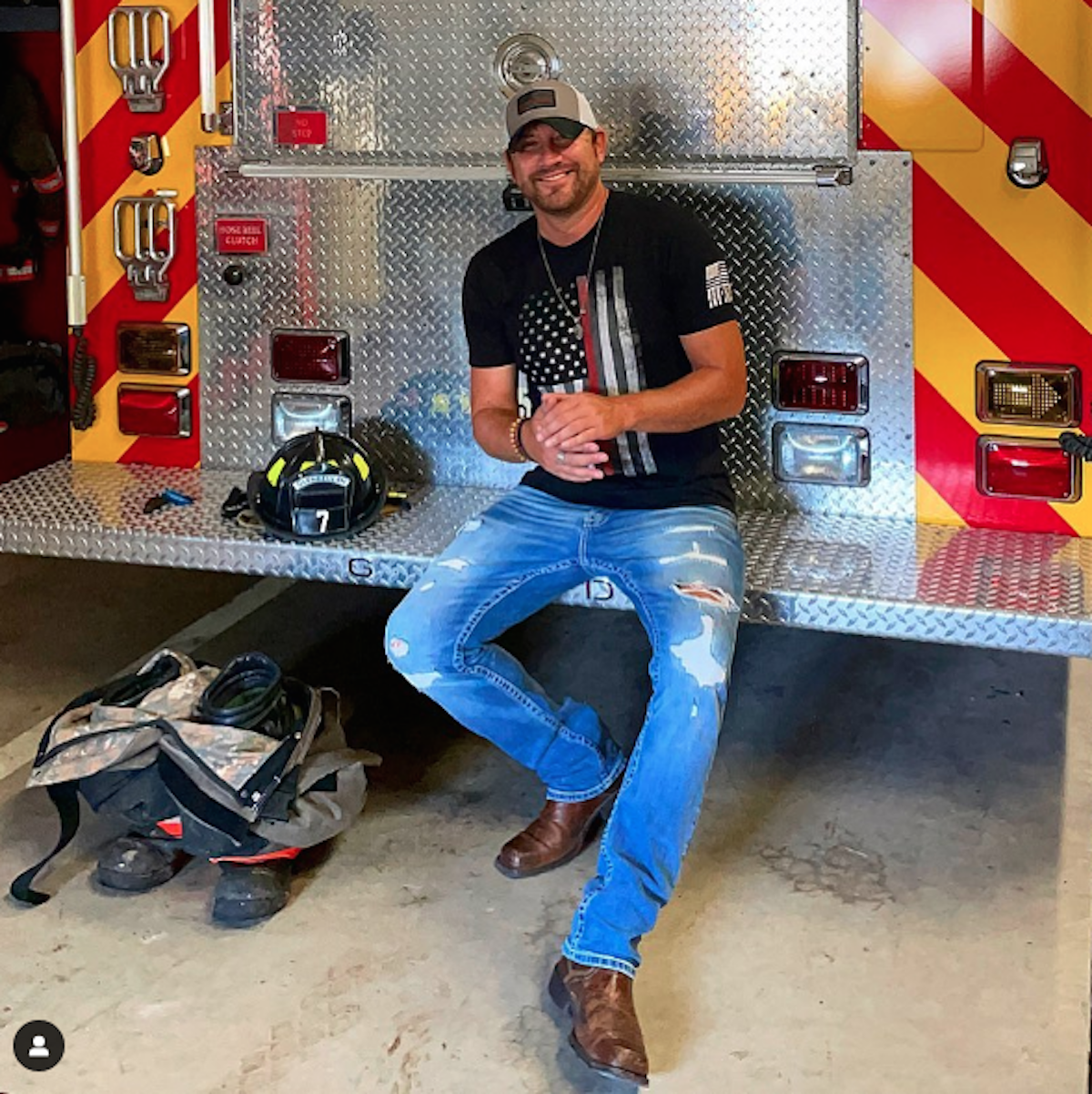 It appears he's moving forward in achieving his goals as he has already amassed more than 219,000 followers on TikTok, 12,000 followers on his Facebook fan page, and 60,000 monthly Spotify listeners.
Nix has been battling kidney disease since December 2022 and will soon have a tube, which was put in his body due to kidney failure, removed and his right kidney taken out completely.
He told his fans in a video posted on TikTok this week, "I've already had three surgeries. I've been in the ER four times this year. It's been a brutal, brutal ride.
"Yesterday I went to the doctor and he gave me news that I wasn't ready for … my right kidney is completely failing. It's no longer functioning, or being worth saving. So now, I have a few more tests this week and I will be scheduling my surgery to have my kidney just fully removed at this point."
Nix, who also hopes to have his debut album "Who I Am" released next summer, told WTMJ-TV, "I know that I'll get through this, and yea it's going to be brutal for a few months."
The hopeful guitarist added, "I want to play on stages until the arthritis is so bad my fingers don't work."
Learning About Kidney Failure
According to Cleveland Clinic, kidney failure, also called renal failure, "means one or both of your kidneys no longer function well on their own. Kidney failure is sometimes temporary and develops quickly (acute). Other times it's a chronic (long-term) condition that slowly gets worse."
"Kidney failure is the most severe stage of kidney disease. It's fatal without treatment. If you have kidney failure, you may survive a few days or weeks without treatment."
Kidney disease stages are estimated based on glomerular filtration rate (eGFR), a calculation of how well your kidneys filtering system works.
"A normal eGFR is about 100. The lowest eGFR is 0, which means there's no remaining kidney function," according to the clinic.
Cleveland Clinic lists the kidney disease stages as:
Stage I. Your GFR is higher than 90 but below 100. "At this stage, your kidneys have mild damage but still function normally."
Stage II. Your GFR is as low as 60 or as high as 89. "You have more damage to your kidneys than in stage I, but they still function well."
Stage III. Your GFR is as low as 30 or as high as 59. "You may have mild or severe loss of kidney function."
Stage IV. Your GFR is as low as 15 or as high as 29. "You have severe loss of kidney function."
Stage V. Your GFR is lower than 15, meaning your kidneys are very close to or at complete failure.
Non-Hodgkin's Lymphoma
The cancer that Nix had, non-Hodgkin's lymphoma, is a type of blood cancer.
Lymphoma starts in the lymphatic system, a network of vessels, ducts, and nodes that runs throughout your body. This system drains excess fluid and waste from your tissues and drains them into your bloodstream. It also produces disease-fighting white blood cells called lymphocytes that defend your body against infections.
Lymphoma starts when lymphocytes develop a genetic mutation that makes them multiply much faster than usual. The mutation also makes older cells that would normally die stay alive. The quickly multiplying lymphocytes start to collect and build up in your lymph nodes, the small glands in your neck, armpits, and other parts of your body.
"In the beginning of a conversation with a patient, we have to talk about exactly which type of lymphoma they have," Dr. Lawrence Piro told SurvivorNet. "There are some lymphomas which are very treatable, but not curable."
"On the contrary, there's some lymphomas that, if you don't treat them, they'll progress rapidly, and you may succumb to it, yet there's very intensive treatments that you can take that may cure you," he adds. Diffuse large B-cell lymphoma, the most common type of non-Hodgkin lymphoma, is an example of an aggressive but treatable cancer.
Dr. Elisa Chong explains the different types of lymphoma. 
The first differentiator is whether you have Hodgkin or non-Hodgkin lymphoma. Hodgkin lymphoma has distinctive, giant cells called Reed-Sternberg cells. The presence of these cells, which can be seen under a microscope, will help your doctor determine which of the two lymphoma types you have.
Another difference is that non-Hodgkin lymphoma is more likely to spread in a random fashion and be found in different groups of lymph nodes in the body, while Hodgkin lymphoma is more likely to grow in a uniform way from one group of lymph nodes directly to another.
How Turning to Music Can Help Cancer Patients
Creating and listening to music can be a powerful tool. Most people have felt the positive effects of a musical experience, but fewer people know there is actually science to back it up.
"Just listening to music activates more brain regions simultaneously than any other human activity," Dr. Alexander Pantelyat, a neurologist at Johns Hopkins, previously told SurvivorNet.
Anthony Nix's reliance on playing the guitar to help him through the ups and downs of his battle with kidney disease has more to do with creating his new debut album.
A study published last year in the journal Parkinson's Disease researched the effects music had on the brain. It found music can help reduce anxiety for patients. Dr. Serap Bastepe-Gray, who co-founded  the Johns Hopkins Center for Music and Medicine with Dr. Pantelyat, led the study.
"The guitar, which is portable, affordable, and one of the most popular instruments in the U.S., has potential as a motivational therapeutic tool both in the clinical and community settings," Dr. Bastepe-Gray said.
Music therapy is a resource cancer patients turn to during treatment. Music therapy includes "creating, singing, moving, listening and/or relaxing" to the sounds of your favorite songs according to the National Cancer Institute.
This form of therapy can help relieve depression, stress, anxiety, and pain.
Pancreatic cancer survivor Joel Naftelberg can also attest to the power of music, as he found the support he needed from his music family.
Cancer Survivor Joel Naftelberg Learned to Dance on His Problems
"The people that were my heroes in entertainment and rock and roll have been my friends and have been some of the most supportive people that I've had in my life," he told SurvivorNet.
Naftelberg describes his cancer as a "monster." It's "attacked every facet of [his] life," but that doesn't mean he's let it get the best of him. Music has been his saving grace.
"I have found music and rock and roll to be transformational," he said. "Doesn't necessarily solve anything, but it does let us dance on our problems for at least an hour or two. Nothing better on a Friday afternoon than to hang with your friends and listen to beautiful music."
Focusing on something you love is an important way to build resilience in the face of coping with cancer and chronic disease, psychiatrist Dr. Samantha Boardman previously told SurvivorNet. She explained what she calls the "three wellsprings of vitality," which are connecting with others, contributing to the lives of others, and challenging yourself to continue growing.
"Those are the cores of vitality, and the core pathways to enhance your everyday resilience," Dr. Boardman said.
Contributing: SurvivorNet Staff
Learn more about SurvivorNet's rigorous medical review process.
---