Power of Support During Cancer
Actor Terry Crews, 55, and his wife Rebecca, 57, are celebrating 34 years of marriage. The resilient and beloved couple has endured wide-ranging adversity and overcame tough obstacles which include the loss of a child, infidelity, and even a cancer diagnosis. They credit each other for endless love and support which allowed them to make it to this point in their lives.
Rebecca was diagnosed with stage 1 breast cancer in 2020 following a mammogram and ultrasound. After sharing the emotional news with her husband, Terry took her diagnosis as an opportunity to step up and provide her with all the support she needs.
Rebecca underwent a double mastectomy which involves removing both breasts to help her treat the cancer. She's since said she is "cancer free."
Sometimes a cancer diagnosis can strengthen a relationship. Psychologist Dr. Marianna Strongin recommends cancer patients surround themselves with people who care for and support them throughout treatment while also acknowledging their limits on what they can handle.
Actor Terry Crews, 55, and his wife Rebecca, 57, have much to be proud of, which includes their five lovely children and their successful careers. However, without the love and endless support for each other, the adorable couple would likely admit much of their success would be hard to come by. As they celebrate 34 years of marriage, they exemplify what it means to love no matter what and this was on prominent display as Rebecca battled breast cancer.
"Our love right now is the strongest it's ever been because we survived," Terry told SurvivorNet in an interview.
Read More
Rebecca Crews dedicated her latest social media
post
to her beloved husband and their wedding anniversary. "Just a little recap of me, and Terry Crews' anniversary celebrating 34 years. Baby you're still the one!" she wrote in a caption.
View this post on Instagram
Terry Crews' background includes playing several years for the NFL during the mid-1990s before getting into acting. His film career includes many memorable roles in Hollywood which range from the cheap but loving father in "Everybody Hates Chris," the outlandish President Camacho in "Idiocracy" to the host of "America's Got Talent." However, his role as a father and husband away from the cameras stands out to most of his loved ones.
Meanwhile, Rebecca Crews has a background in songwriting and as a singer, but she's also focused much of her time on the couple's children.
The couple both attended college in Michigan and married in 1989. They've endured several obstacles including losing a child.
The empathetic couple actually offered words of encouragement to singer John Legend and his wife Chrissy Teigen when they lost their baby in 2020.
So sorry for your loss @chrissyteigen and @johnlegend. @rebeccakcrews and I endured this pain as well. Holding you guys close to our hearts.♥️

— Terry Crews (@terrycrews) October 1, 2020
The couple also worked to overcome Terry's porn addiction and infidelity.
"I will never forget that gasp. She was like, 'Get out. Don't ever come home. I'm done…My wife is very intuitive. She knew the whole time," Terry said on the Dax Shepard podcast.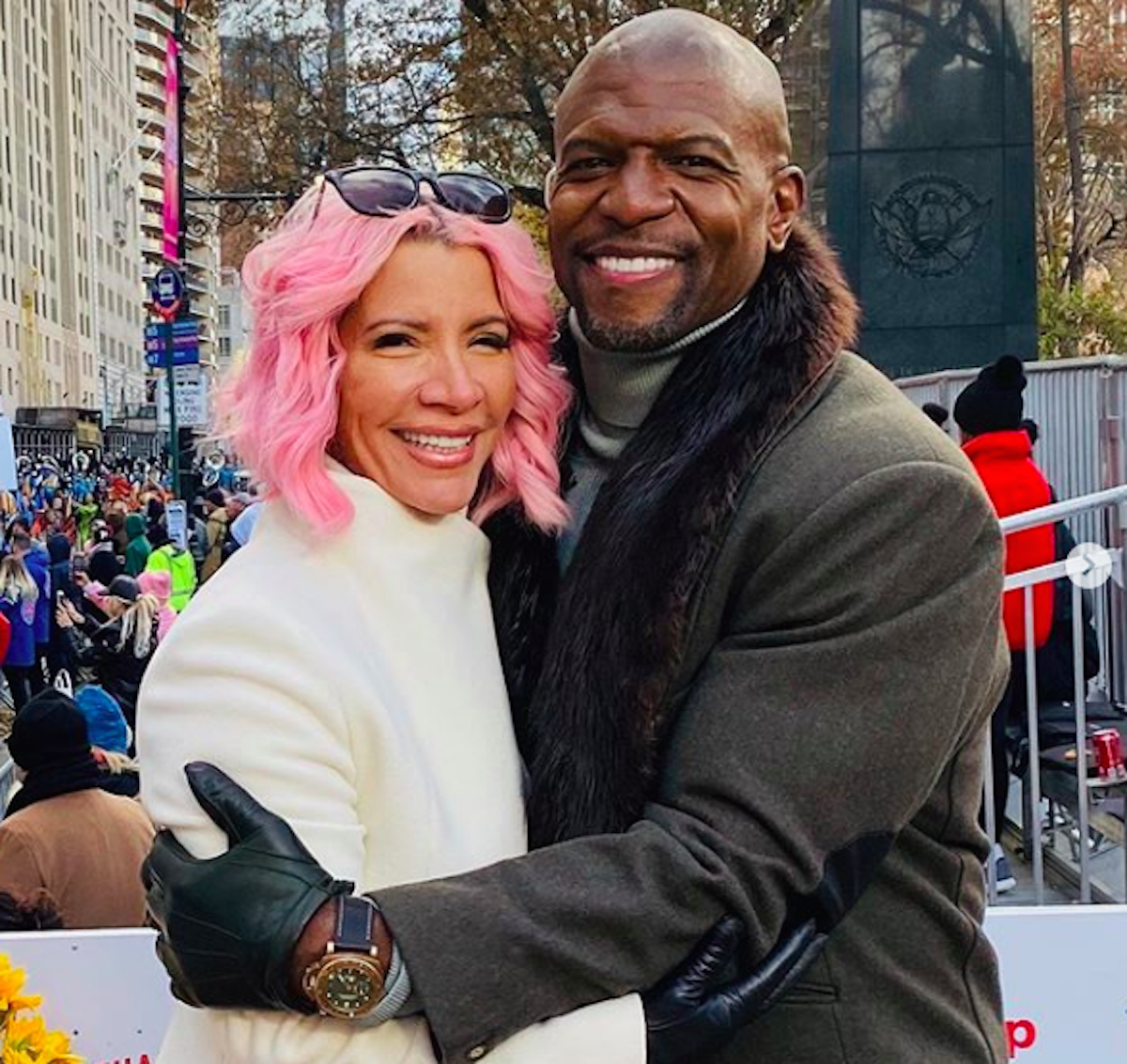 According to People Magazine, they nearly split up in 2010 but mended their fences amid rehab.
"He's the hero of our story, in my opinion. He chose to take this battle on and really become a better person," Rebecca told People Magazine.
Despite the ups and downs of their relationship, Rebecca's breast cancer diagnosis three years ago brought them closer together.
Rebecca admitted after her diagnosis, she was "overwhelmed with fear" and Terry was the first person she shared the emotional news with.
"I actually felt a mild panic attack," Terry told SurvivorNet. "The only way I can describe it is that I felt like my insides were melting," he continued.
"My husband has watched me go through a lot, but the look on his face…he looked at me like I was going to die…He told me it felt like his insides were melting. I said, 'I need you to be strong for me,' and he said, 'Okay,' and hugged me, but I think he needed that hug," Rebecca told People.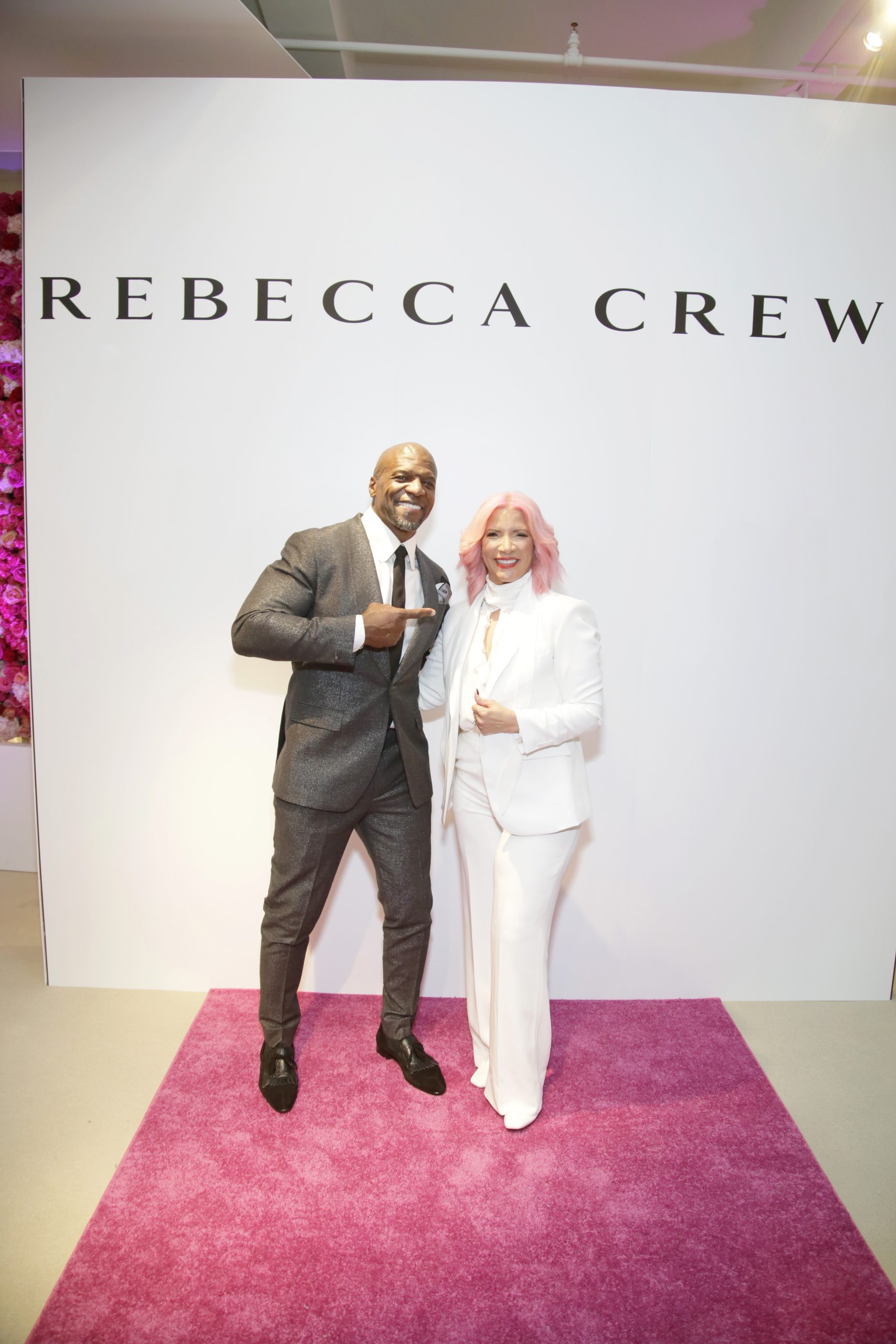 "My wife and I have been through a lot of things," Terry told SurvivorNet in an interview. "We've lost homes; we've lost children before things that would have taken a lot of people out and we survived them all," he added.
WATCH: Actor Terry Crews and his wife share a personal experience regarding racial disparities in healthcare.
Rebecca Crews Cancer Journey
Although Terry and Rebecca already proved to each other they were able to overcome adversities that tested their marriage, by 2020, their love faced another hurdle like none before. Rebecca was diagnosed with stage 1 breast cancer following a mammogram and ultrasound.
A mammogram is a breast cancer screening method that examines breast tissues for any abnormalities.
WATCH: How often to get mammograms?
Stage 1 breast cancers are relatively small; they either have not spread to the lymph nodes or only a small area of cancer has spread to the sentinel lymph node. Treatment will likely be surgery and radiation following surgery, along with chemotherapy or some other therapy.
Crews underwent a double mastectomy procedure that involves removing both breasts to get rid of cancer. The procedure may also be performed as a preventative measure for women who are at a higher risk of developing breast cancer.
"A double mastectomy typically takes about two hours for the cancer part of the operation, the removing of the tissue," Dr. Elisa Port, Chief of Breast Surgery at Mount Sinai Health System, told SurvivorNet.
WATCH: What happens during a double mastectomy?
"The real length, the total length of the surgery, can often depend on what type of reconstruction [a patient] has," Dr. Port added.
During Rebecca Crews' cancer journey, she gave large amounts of credit to her faith in God and her loving and supportive husband, Terry, for helping her through her cancer fight. Due to the COVID-19 pandemic, Terry took on the role of Rebecca's caregiver while she recovered from surgery and the stress from treatment. He once joked the world shut down so he could take care of her and support her through tough days, and ultimately watch her get better.
"I looked at it like an opportunity. This is what love is. When you look at the marriage vows it's not when everything's great. This is where the rubber meets the road," Terry said.
In an Instagram post, Rebecca said of her husband, "You are my rock, my confidant, and my partner in life. Thank you for standing by my side through the ups and downs, and for always being my unwavering support! Together, we can conquer anything."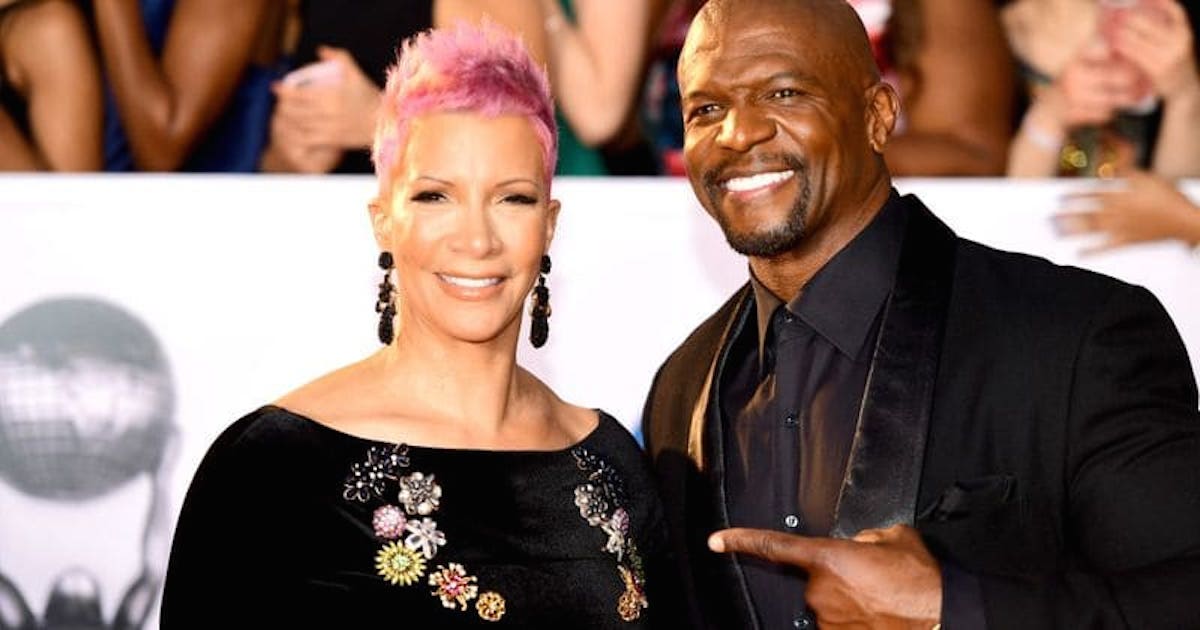 "I actually had a mild panic attack," Terry said. "The only way I can describe it is I felt like my insides were melting."
Having been by the side of his resilient and brave wife as she dealt with breast cancer, Terry praised his wife's strength.
"We made it. You get a new appreciation for what life is. We've been through everything, but we have never faced a problem like this. It's a whole new challenge, and I was proud of how she became a warrior. My wife is 100% cancer-free. This is a win," Terry told SurvivorNet.
Supporting a Spouse During Cancer
Terry's heartwarming support for his wife as she battled cancer is something we see often as people continue sharing their healthcare journeys with SurvivorNet. Receiving a life-altering diagnosis can impact the patient and their loved ones emotionally and physically.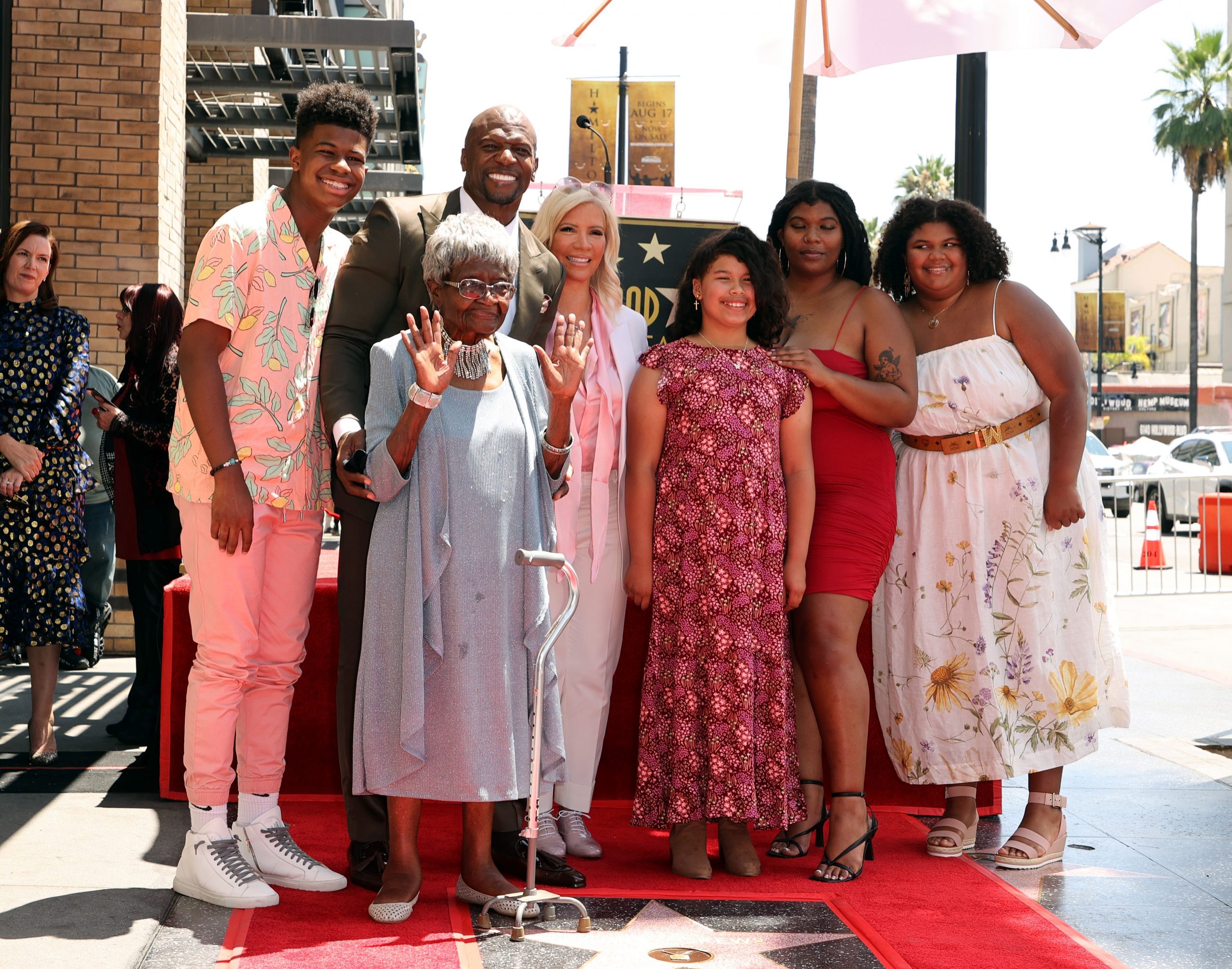 Research published in The Journal of the Royal Society of Medicine studied the impact of disease on family members. It found, "Most chronic diseases have similar effects on family members including psychological and emotional functioning, disruption of leisure activities, effect on interpersonal relationships, and financial resources."
Feelings of "helplessness, lack of control, guilt, anger, embarrassment" are some common emotions parents, siblings, and other relatives within the household of someone battling a health condition may experience according to researchers.
MacMillan Cancer Support, a charity that advocates for cancer patients says communication is a vital tool in helping support a partner with cancer and it could help a couple understand each other better.
"It can help to ask your partner what support they would like and find useful. This makes sure you help where it is most wanted and needed. It can also help you avoid misunderstandings," the charity said.
Communicating your feelings is something licensed clinical psychologist Dr. Marianna Strongin also believes is vital to helping couples dealing with a cancer diagnosis.
She adds that people faced with cancer should "surround [themselves] with individuals who care and support [them]" throughout treatment while also acknowledging their limits on what they can handle.
"Going through [cancer] treatment is a very vulnerable and emotionally exhausting experience," Dr. Strongin wrote in a column for SurvivorNet. "Noticing what you have strength for and what is feeling like too much [is] extremely important to pay attention to as you navigate treatment."
What To Ask Your Doctor
If you have been diagnosed with breast cancer, you may have questions about how to keep your strength through treatment. Here are a few questions to help you begin the conversation with your doctor:
What treatment will I be receiving?
What side effects are associated with this treatment?
Are there steps I can take in my daily life to help minimize these side effects?
What physical activity routine do you recommend for me during treatment?
Do you have recommendations for someone who doesn't particularly enjoy exercise?
Can you recommend a dietician who can help me with healthy eating tips and maintaining a healthy weight?
I've been having trouble sleeping, do you have any treatment recommendations?
Learn more about SurvivorNet's rigorous medical review process.
---