When Parents Find Strength Through Their Children
"Today Show" host Hoda Kotb says her daughter is still recovering from a health scare that landed her in the hospital for several days earlier this year. Her daughter Hope, 4, is the inspiration for Kotb's latest children's book that emphasizes optimism and resilience.
Kotb battled breast cancer in 2007 and has said she is now cancer free after a mastectomy and medication.
When a member of the family is impacted by a health scare or diagnosis, it impacts the entire household. Feelings of "helplessness, lack of control…guilt, anger, embarrassment" are some common emotions for parents, siblings, and other relatives within the household of someone battling a health condition, according to researchers.
Kotb said her daughter's strength and resilience helped her get through her health scare. And it's clear she got it from her mom.
First breast cancer.  Then divorce. Now" Today Show" host Hoda Kotb, 58, has overcome every parent's fear; a child with a serious and mysterious illness. The beloved longtime Hoda Kotb is a marvel in her own right. Her daughter's struggle is also the source of inspiration for a new children's book Kotb authored about the importance of having hope and optimism in the face of adversity.
Kotb is a loving mother to her two adopted daughters, 6-year-old Haley and 4-year-old Hope. She shares the girls with her ex-fiancé Joel Schiffman.
Read More
Earlier this year, her youngest child fell ill with an undisclosed medical condition that landed her in the ICU. Kotb said on her popular morning show, she wrote the book inspired by her daughter before she was hospitalized this past February. However, the meaning of the book has since grown stronger amid Hope's health challenge. "I wrote this a while ago before Hope got sick and is on the mend and all that stuff," Kotb
said
according to The Daily Mail. "It just reminds me and she just reminds me that hope is all around every corner. No matter what you go through, no matter what hardship you endure, there she is," Kotb added.
Her daughter loves rainbows and inspired the colorful illustration on the book's cover.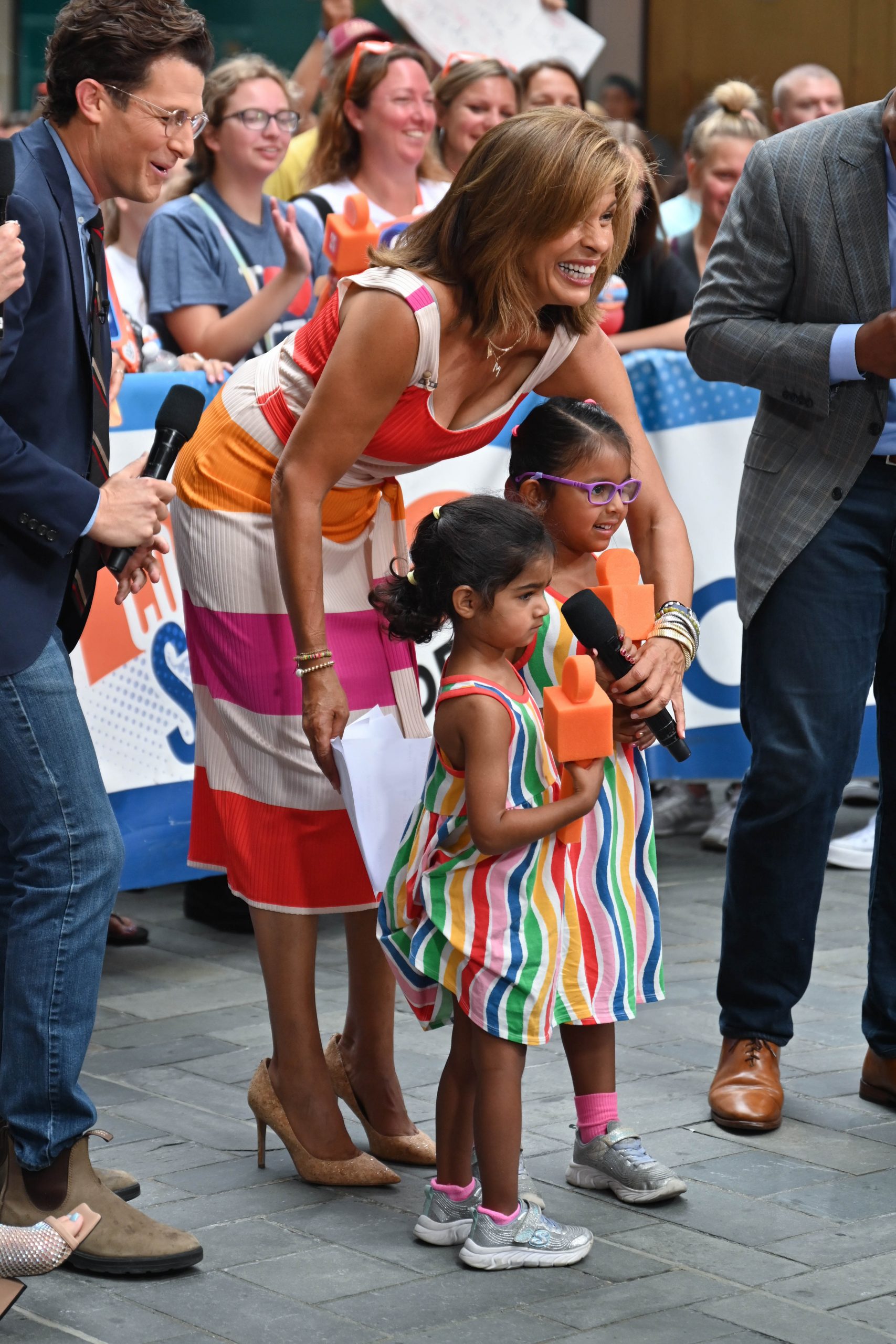 "A rainbow to me represents something you can't quite touch, but it's magical and amazing," Kotb said.
When Hope fell ill earlier this year, Kotb took a few weeks off to tend to her daughter. Upon her return, Kotb said of her daughter Hope, "To watch her go through a difficult time at just 3 years old is really tough for any parent, cause you're helpless."
While sharing some details about her absence from the show, Kotb also revealed she struggled to balance older daughter Haley's needs while tending to Hope.
"I was even thinking this too. You know, Hope hasn't been feeling great, and all the attention's on Hope and Haley wonders too. Like, 'I'm here, see me. I need something, too. Carry me. Do what you're doing for Hope."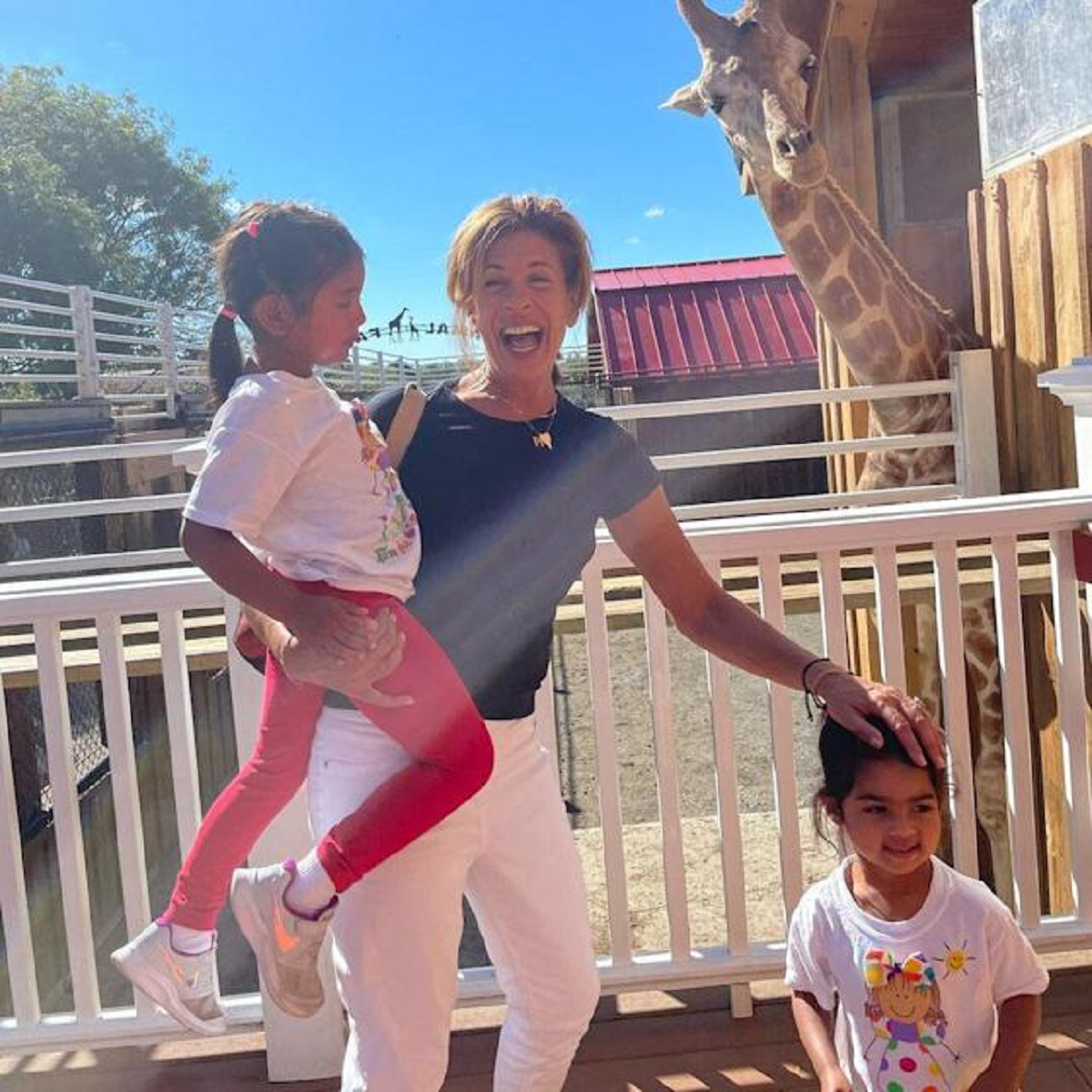 When your child is sick, it deeply impacts parents who often do everything they can to make things right. While we still do not know many details about Hope's condition, it's clear whatever she is going through has deeply touched the veteran journalist.
"When I thought about how I carry Hope in my heart, I realized, 'She is a rainbow. She's this beautiful, magical, incredible child. It just got me thinking about all the things where kids find magic and hope, and this book is full of that," Kotb said.
Hoda's Own Health Journey
Kotb knows what it's like to confront a health challenge and overcome it as a breast cancer survivor herself. She was diagnosed with cancer in 2007.
Her doctors discovered lumps in her breast tissue during a routine exam. She treated her breast cancer by undergoing a mastectomy, which means one of her breasts was removed. She then had breast reconstruction surgery, which rebuilds the shape and look of the breast.
WATCH: Understanding a New Breast Cancer Diagnosis: An Introduction
After surgery, the beloved news anchor continued her treatments by taking the drug tamoxifen (Nolvadex) for five years. Tamoxifen is a selective estrogen receptor modulator which means it works to prevent estrogen from helping cancer cells to grow.
It is also used to prevent breast cancer among women who are at high risk for breast cancer because of family history.
There are side effects for some patients, many of which mimic menopause (like hot flashes), but they can be managed.
WATCH: What is Tamoxifen for Breast Cancer?
Kotb previously told "Prevention," an online health news resource, she is cancer free.
"Cancer shaped me, but it did not define me. It's part of me, but not all of me," Kotb previously said at the annual Breast Cancer Research Foundation New York Symposium and Awards Luncheon in 2017.
The Impact Health Challenges Can Have on Families
Kotb prioritized her daughter's health which demanded sacrifices from the news anchor and Hope's older sister.
Research published in The Journal of the Royal Society of Medicine studied the impact of disease on family members. It found, "Most chronic diseases have similar effects on family members including psychological and emotional functioning, disruption of leisure activities, effect on interpersonal relationships, and financial resources."
Feelings of "helplessness, lack of control…guilt, anger, embarrassment" are some common emotions parents, siblings, and other relatives within the household of someone battling a health condition may experience according to researchers.
Other ways a disease, for example, may impact the lives of family members include:
Affecting sleep
Concerns about medical treatment
Altered food choices
Using religion, spiritual and cultural beliefs to cope
Feeling obligated to provide a case
Concerns about understanding the disease or illness
Needing support from others
Limited freedom
Worrying about the death of a loved one
A study published in Health Expectations, an international journal of public participation in health care and health policy, says parents bear the brunt when a child is battling a health condition.
"Parents have substantial responsibilities…including advocating for their child," researchers in the study said.
"[Parents] responsibilities have an enormous impact on the family: going out of the home becomes a challenge, there are constant constraints on time, parents are sleep-deprived and there are wider impacts on siblings," researchers added.
Learn more about SurvivorNet's rigorous medical review process.
---