Emotional Wellbeing as a Cancer Warrior
Peggy Rowe, mother of "Dirty Jobs" star Mike Rowe, was diagnosed with breast cancer in 1997 after a mammogram and biopsy. She was 59 at the time.
Today, the 85-year-old best-selling author has released three books since 2018 and continued writing about how her cancer journey shaped her.
She shared how a support group helped her deal with the negative emotions — like anger and depression — that came with her cancer diagnosis.
One of our experts says grief is very common for cancer survivors to struggle with after a cancer diagnosis.
One cancer survivor told us it's important to let the negative emotions out when you're faced with a cancer battle. Whether that be through talking to family members, a support group, a therapist or friends, it's crucial you find ways to express your emotions and feel supported.
Peggy Rowe might be the beloved, humorous mother of "Dirty Jobs" star Mike Rowe and a best-selling author at 85 years old. But she, too, knows how hard it can be to find joy after a breast cancer diagnosis – something so many survivors of all ages can relate to. When she got angry and depressed after learning she had the disease, even throwing a saltshaker at her husband, how was she able to re-find the infectious happiness she was so well known for?
Fans of Mike Rowe first fell in love with his mom as he shared her hilarious and relatable stories with his followers. She then developed her own following, posting pictures and sharing more of her musings on raising a family and navigating life.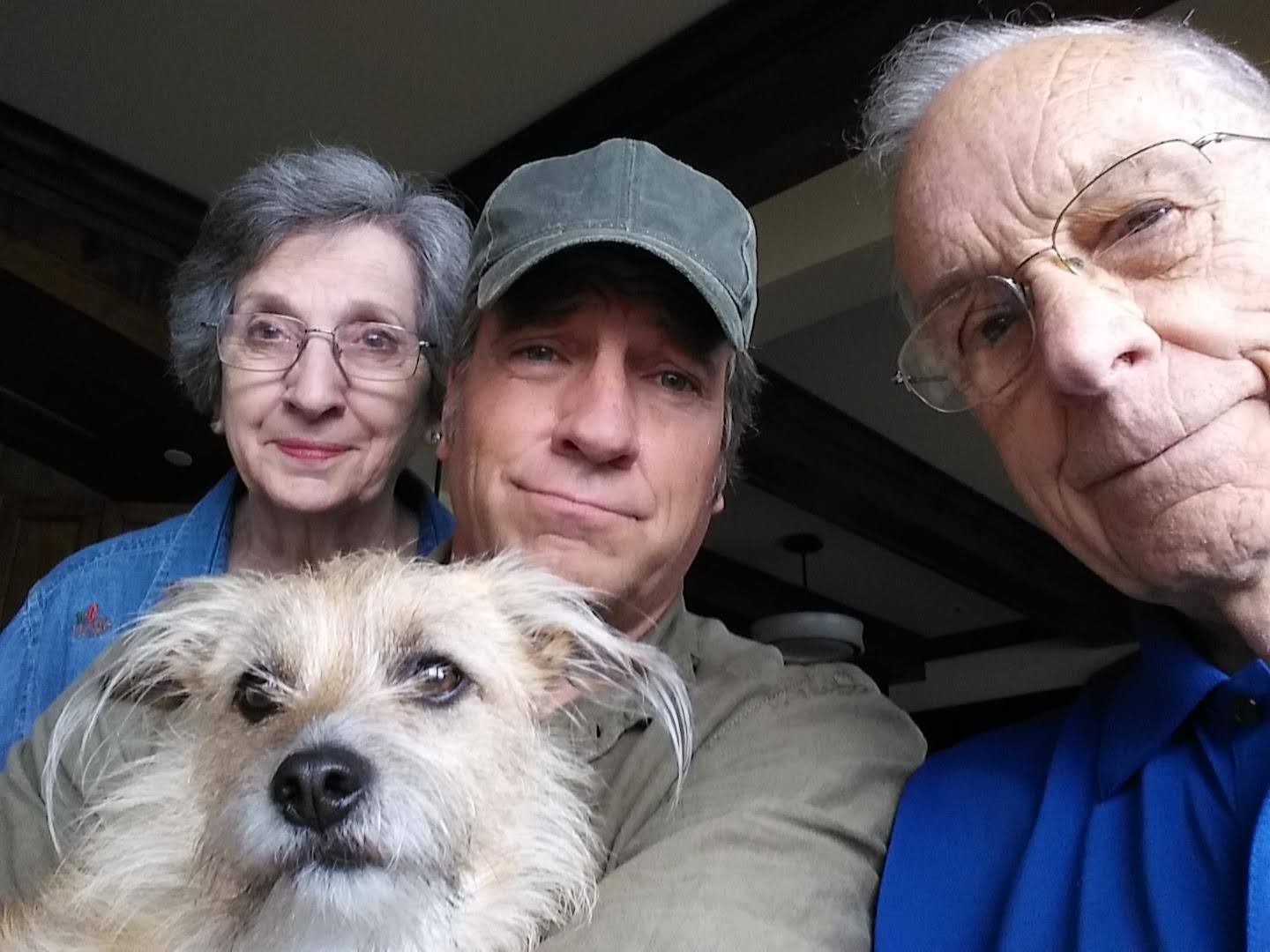 Read More
She then answered her new fans' calls and published three books of her writings — all in her 80s: "About My Mother: True Stories of a Horse-Crazy Daughter and Her Baseball-Obsessed Mother: A Memoir," "About Your Father and Other Celebrities I Have Known: Ruminations and Revelations from a Desperate Mother to Her Dirty Son" and "Vacuuming in the Nude: And Other Ways to Get Attention." Known for her relatability and wit, Peggy has been captivating audiences everywhere since her first release in 2018. But cancer survivors, in particular, can relate to her stories about emotional struggles during a cancer battle. Over the years, she's opened up to fans about how she leaned into humor and found support to help her through her breast cancer journey.
"Blessed is the humorist, for she will live with laughter," Peggy writes in "Vacuuming in the Nude: And Other Ways to Get Attention."
Peggy Rowe's Cancer Journey
Peggy Rowe was diagnosed with breast cancer in 1997 after a mammogram and biopsy. She was 59 at the time.
"It was one of those moments frozen in time," she wrote in a 2018 Facebook post. "I don't remember the exact day, or hour, or even the month, but I do remember the doctor's name and his voice. I had heard the ring, and was sitting up when John brought me the phone and sat on the edge of our bed. I glanced down at the large white bandage protruding from the top of my nightgown and put the phone on 'speaker.'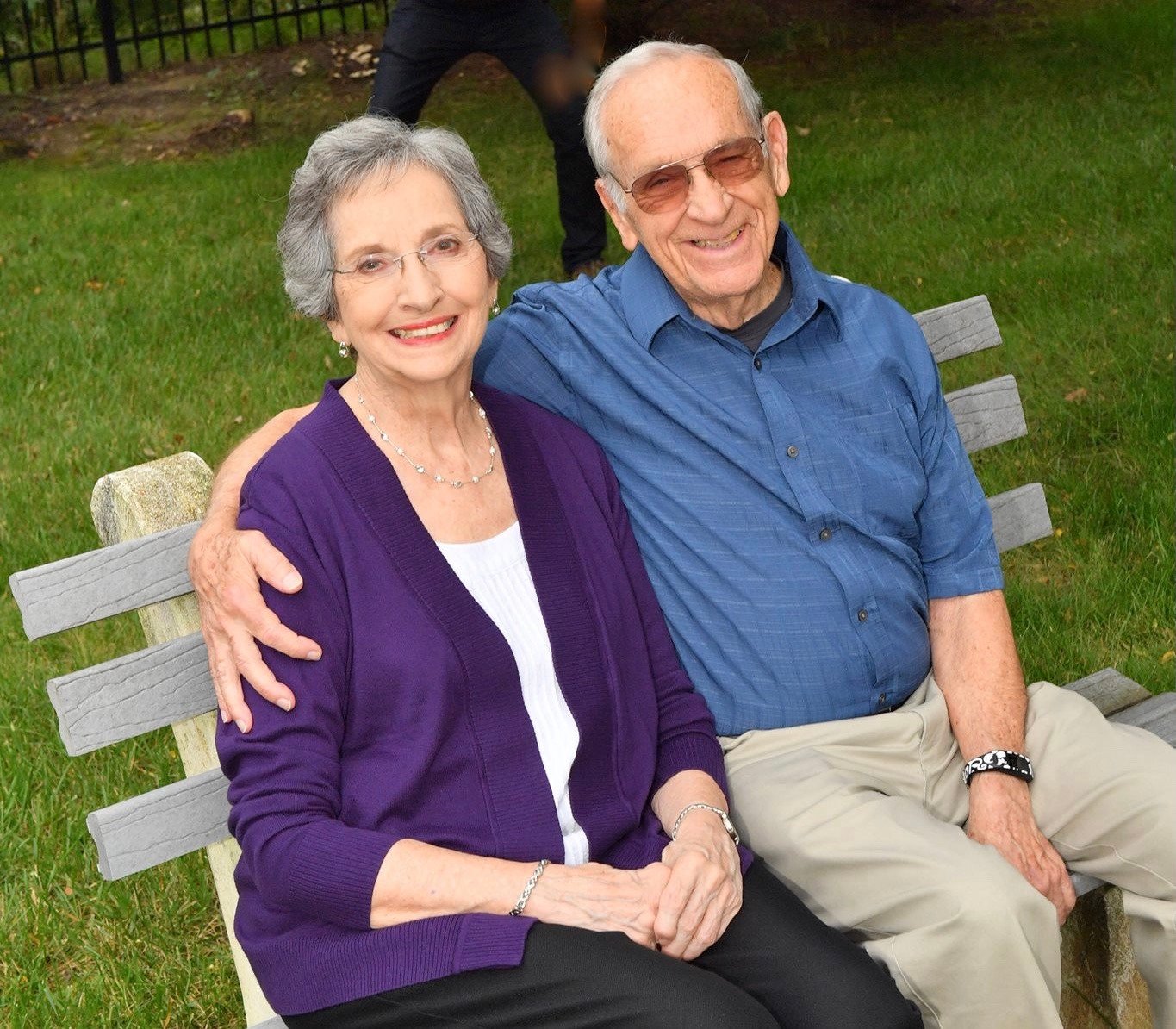 "'I have good news, Mrs. Rowe,' the doctor said. John and I looked at each other, and exhaled. 'It was a ductile carcinoma – early stage, thanks to your mammogram. You're very fortunate.'"
Peggy had ductile carcinoma in situ, which means the cancer was contained within the milk duct and hadn't spread.
She and her husband initially didn't realize "ductile carcinoma" was the name of a cancer, until they looked it up in a medical dictionary after the call.
The Unique Features of Breast Cancer: Deciding the Right Course of Treatment
Thankfully, Peggy had support from her family from that moment on. Even her historically stoic mother made sure to show her unwavering support for her daughter after Peggy revealed the news.
"She left [after hearing of the diagnosis] because my mother was not a crier—nor were we huggers. She returned hours later with a pot of chicken soup and a batch of oatmeal raisin cookies," Peggy wrote in 2019. "Weeks later, after I had begun radiation treatments, she announced to a church group that I was a cancer survivor. She simply would have it no other way."
RELATED: Breast Cancer Is Eroding My Sense of Self. Dr. Marianna Strongin Tackles This Issue and More in Her New Column 'Strong In Cancer'
But despite being blessed with a wholly supportive family, Peggy – more than understandably so – struggled with her emotions after the diagnosis. She found herself lashing out at loved ones and even throwing a salt shaker at her loving husband, John.
That's why a nurse practitioner recommended she join a support group where she could talk with other people going through similar hardships.
"I was well into my treatment for breast cancer when the nurse practitioner recommended a support group," she wrote in 2017. "'Oh, I don't need a support group,' I told her. 'I have a very supportive family and good friends.'
The nurse replied: "You say you're always close to tears, you're angry, and your behavior's unpredictable. That sounds like depression."
"It was true. I could be laughing one minute and sobbing the next. So uncharacteristic of me," Peggy wrote.
Learn to Forgive Yourself — Dealing With the Psychological Aspects of Cancer
Initially resistant to the idea, Peggy dismissed the suggestion altogether. It was the subsequent saltshaker incident with her husband that made her reconsider.
The morning after her nurse's comment, she said John "made a ridiculously unreasonable suggestion. 'You should get out of the house and take a walk on such a beautiful day, Hon,'" she explained.
"So naturally, I did the only logical thing. I picked up a saltshaker and hurled it at his head. Thanks to quick reflexes, John ducked in time. While he was hiding the kitchen knives, I made an appointment."
Before she knew it, Peggy was sitting in a room with seven strangers "all struggling to cope with the stress of living with cancer." Once Peggy introduced herself to the group, she was immediately met with the nonjudgmental support she needed.
"When it was my turn to speak, I shared my cancer story. I finished with the saltshaker incident, hoping I wouldn't be judged too harshly," Peggy wrote. "'Oh that's nothing,' Carol said. 'I threw a plate of sausages at my husband the other morning – for no reason at all.'
"In the following months, I was buoyed by members' courageous optimism, and saddened by their despair. No one ever gave advice or told someone else how they should feel."
This unwavering support from people going through similar experiences is something we love to see between survivors and cancer warriors.
Processing the Emotions of a Cancer Journey
Feeling anger, shame, fear, frustration or any other negative emotion — as Peggy Rowe did after her breast cancer diagnosis — is so normal for those who are facing a cancer battle. Dr. Scott Irwin, a psychiatrist and Director of Supportive Care Services at Cedars-Sinai Medical Center, says grief is very common after someone receives a cancer diagnosis.
Dealing With Grief Related to Health Problems
"Grief comes in waves," Dr. Irwin told SurvivorNet. "It often gets better over time, but at certain days, it can look like depression.
"And other days, people look perfectly normal and can function. They're grieving the change in their life, the future they had imagined is now different."
Though we might not like acknowledging the negative emotions that arrive with a cancer diagnosis, it's important we give ourselves the space to feel them. Whether that be through talking to family members, a support group, a therapist or friends, it's crucial you find ways to express your emotions and feel supported.
You Just Have to Let It Out: Survivor Evelyn Reyes-Beato on Healing Emotionally After Cancer
"You have to let it out," colon cancer survivor Evelyn Reyes-Beato previously told SurvivorNet. "Your mental and your emotional help your physical get in line.
"If you keep all of the emotions in, the way I see it, is that stuff is going to eat you up inside and it's not going to let you heal."
That being said, being thoughtful about how you respond to negative emotions is key. Dr. William Breitbart, the chair of the Department of Psychology and Behavioral Sciences at Memorial Sloan Kettering Cancer Center, says accepting the uncertainty of the situation is a crucial step in the process.
Learning to Accept Yourself — A Huge Part of Living With Cancer
"Every day of our lives is really filled with uncertainty," Dr. Breitbart said. "What the task becomes is having the courage to live in the face of uncertainty, realizing that you cannot necessarily control the uncertainty in life, the suffering that occurs, limitations, challenges both good and bad.
"You may not be able to control those but you have control over how you choose to respond to them and the attitudes you take towards them."
Learn more about SurvivorNet's rigorous medical review process.