One Man's New Mission To Help His Fellow Veterans
Men and women who served on the nation's air crews are 24% more likely to get cancer, according to a 2023 Pentagon study. Prostate cancer rates are particularly elevated among former aviators and ground crew.
Retired Naval Commander Mike "Bing" Crosby, 63, is a three-time prostate cancer survivor who founded Veterans Prostate Cancer Awareness to help take care of his fellows Vets in need.
For men with prostate cancer that has spread, or is resistant to treatment, an overview of Survivornet resources on new treatments is here.
Information on targeted therapy treatments is also important for men dealing with advanced or recurrent prostate cancer.
You can learn about a promising new FDA approved treatment that delivers radiation at the cellular level here.
For as long as he can remember, Mike Crosby wanted to fly.
When he got prostate cancer, his wife explains, "I knew he would land this, just like he landed everything else."
Read More
Crosby is now 63-years-old. He's a retired Naval Commander whose call sign was "Bing." He beat prostate cancer three times and has now turned his diagnosis into a new life of service by offering much-needed hope and resources to veterans also dealing with the disease. "We're not taking care of these guys, and we need to do a better job," Crosby, 63, told SurvivorNet this week at his home in San Diego.
Deep Concern For The Nearly Half A Million Veterans Who Have Prostate Cancer: Are They Getting The Proper Treatment?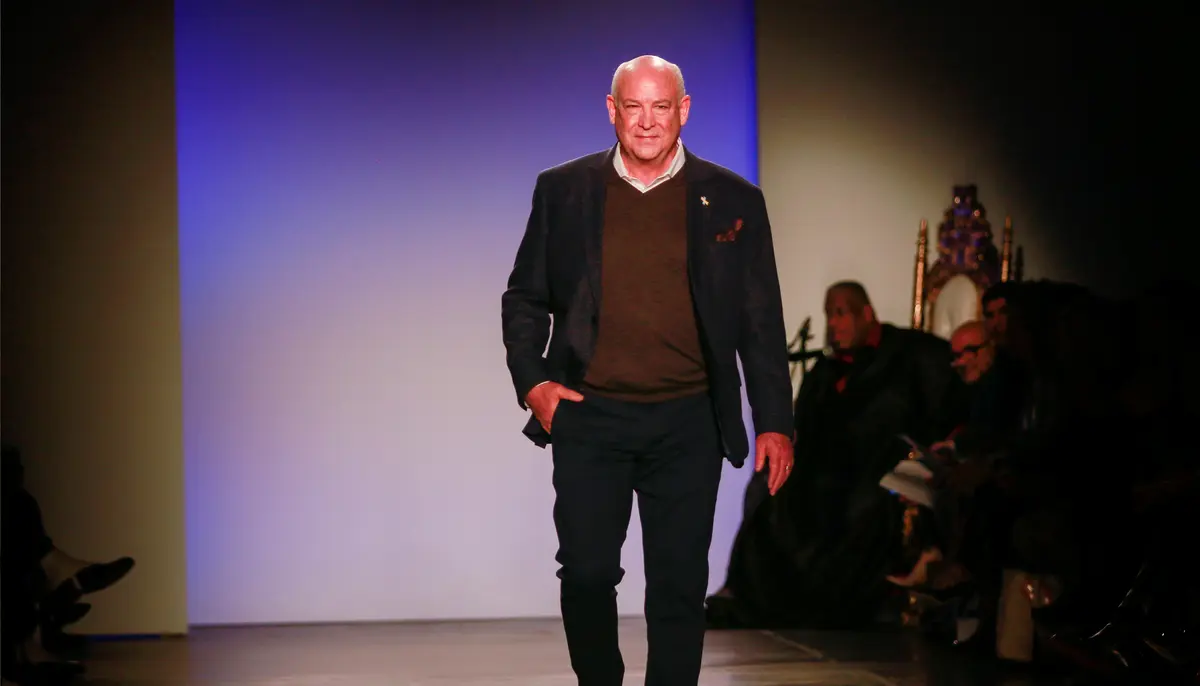 Crosby's life of service began decades ago when he turned his childhood dreams of becoming a pilot into a reality. Following his father's footsteps, he joined the Navy once he was old enough and was selected in 1986 to enter Navy Fighter Weapon School, famously known as the TOPGUN program.
He graduated from TOPGUN a few months before the famous film featuring Tom Cruise and throat cancer survivor Val Kilmer, made the Navy's best pilots into culturally iconic figures, as well as national heroes. Crosby said of the film, "it also was a fairly accurate representation of what TOPGUN was about, at least in terms of being a school for advanced tactical aviation and that sort of stuff. I don't think the love story is quite what we all live with, but other than that, it was a great movie."
He flew F-14 fighter jets during his career, including during Desert Storm in the early '90s when the US and its allies went to war against Iraq.
"Maybe it's genetics, I don't know, it's in the DNA that you like to fly and that you like adventure, and maybe we're all adrenaline junkies," Crosby said.
Crosby's career continued with the U.S. Navy until 2009. He found success in business. However, a few years later, he faced a new challenge.
After retirement, Crosby says he became interested in understanding prostate-specific antigen (PSA) blood testing. Although he regularly asked his doctors about testing, he was often told not to worry about it. However, he knew he was at an age where he should be undergoing regular prostate cancer screening.
The United States Preventive Services Taskforce recommends men at average risk between the ages of 55-69 years old talk with their doctor about the pros and cons of prostate cancer screening. Most doctors agree that men over the age of 70 do not need screening.
After persistently pushing for a PSA test, Crosby finally got one and noticed a concerning trend.
A PSA test is a simple blood test that screens for prostate cancer. It looks for larger amounts of protein-specific antigen (PSA) in the blood. An elevated PSA test does not always mean you have prostate cancer. It could also reflect that your prostate is enlarged, which is common, or it could signal an infection or inflammation.
Your doctor may also conduct a digital rectal exam (DRE) to check your prostate for lumps.
Depending on the results of these tests, imaging scans and a biopsy may be ordered.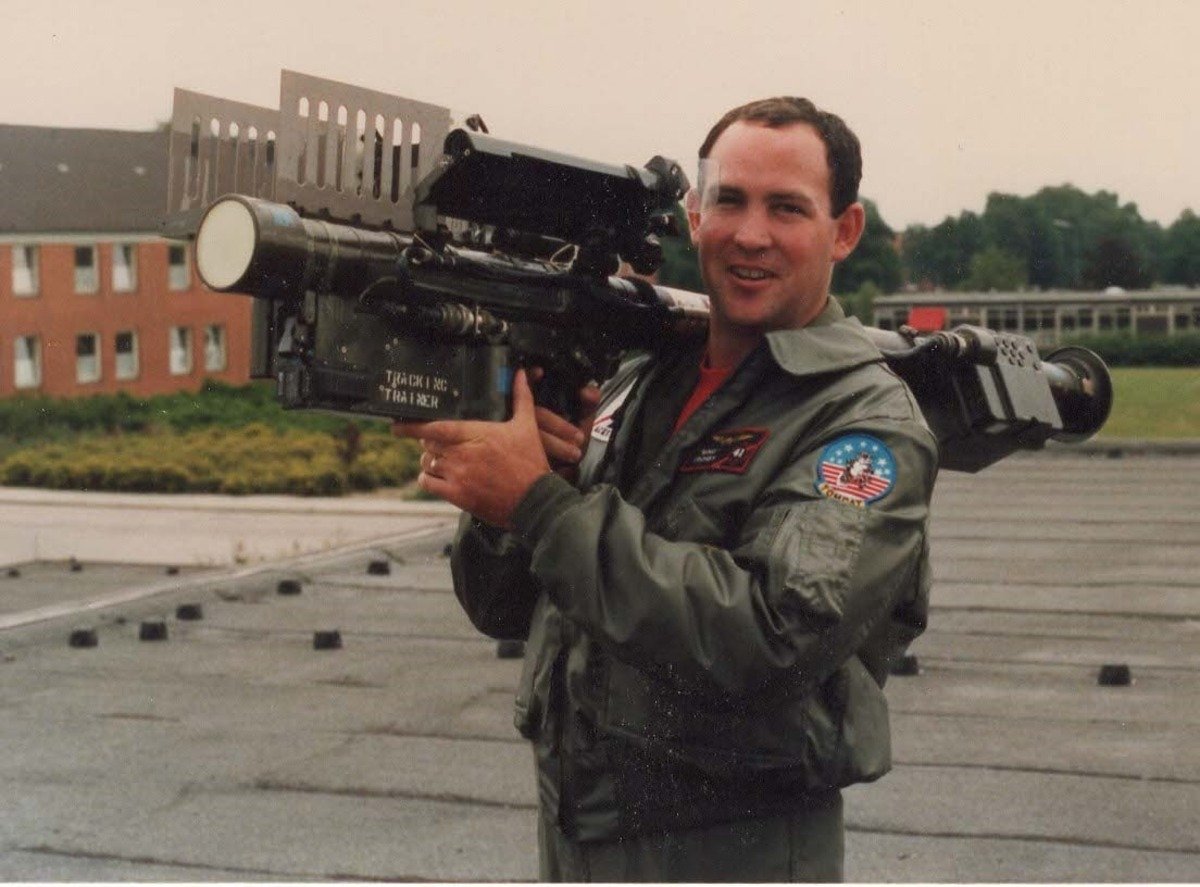 "My PSA was at about 2.5 or 2.3, and they were really concerned at the time if it got above four because the veterans were not considered in a high-risk category; I didn't have any cancer in my family," he said.
By 2015, his PSA level rose to 13, prompting a biopsy.
RELATED: Prostate cancer prevention and screening.
"I know at my first diagnosis, November 9, 2015. My wife and I had come back a week after my biopsy," he said.
The prostate cancer diagnosis was difficult for Crosby and his wife Kitty to process.
"You don't hear another word that he says. I mean, you've seen it on TV shows and movies that the whole world just kind of goes fuzzy and blank," Crosby explained.
He said fear, anger, and depression consumed his emotions.
WATCH: Adjusting to Your New Normal After Prostate Cancer Diagnosis
"Fear is one of those ones where maybe we are trained as naval aviators to kind of put that in a box, put it on a shelf while you're dealing with what you got to do to stay alive. And I try to approach it this way," Crosby said.
The amount of stress and anxiety you feel when faced with a cancer diagnosis can be insurmountable. Surely, Crosby and his wife's emotions were in a difficult place but also completely normal, psychiatrist Dr. Lori Plutchik tells SurvivorNet.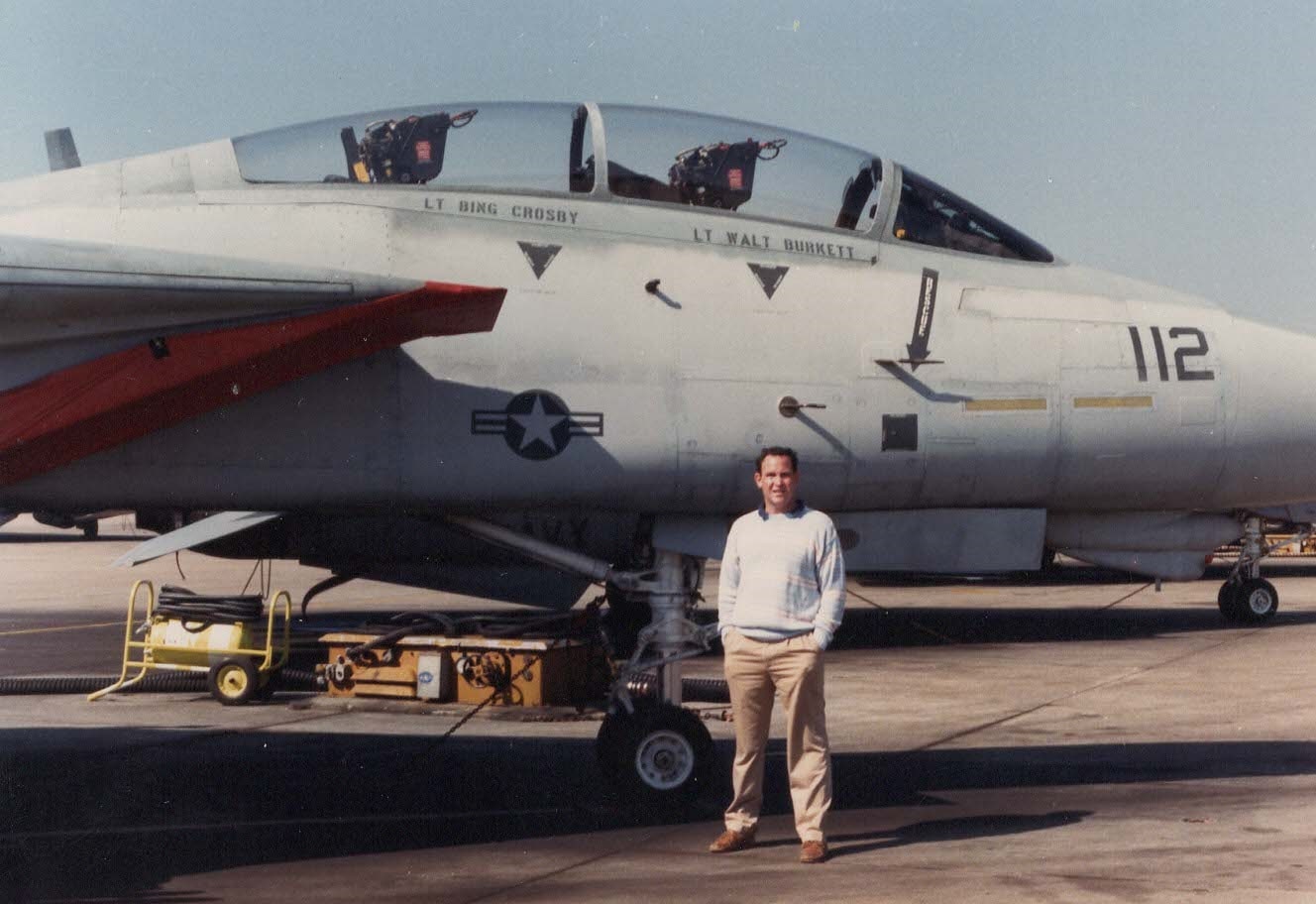 Retired Naval Commander Mike "Bing" Crosby in front of one of the fighter jets he commanded.
"The patient or person going through the stressful event should accept that emotions will be fluid. You may feel fine one day and then feel a massive wave of stress the next. It's also important for those you look to for support, whether that's a therapist, friends, family, or both, to understand the fluidity of stress-related emotions," Dr. Plutchik said.
"I know the prostate cancer will be a part of my life, but it's not going to define me," Crosby said defiantly.
Crosby's Treatment
Crosby's treatment involved radiation therapy, where high-energy beams such as X-rays are aimed at cancer cells designed to kill them. You might get this treatment alone if your cancer is still early stage and confined to your prostate gland, together with hormone therapy if your cancer is more advanced or has spread outside your prostate, or to relieve symptoms like bone pain and control cancer that has spread more widely.
"I elected to do what was called a CyberKnife, which is a stereotactic body radiation therapy, which is a very highly intensive, very focal, very localized treatment with radiation on my prostate. And everything was fine at that point. It was all good," he said until he experienced recurrence twice a few years later when his PSA levels started rising again.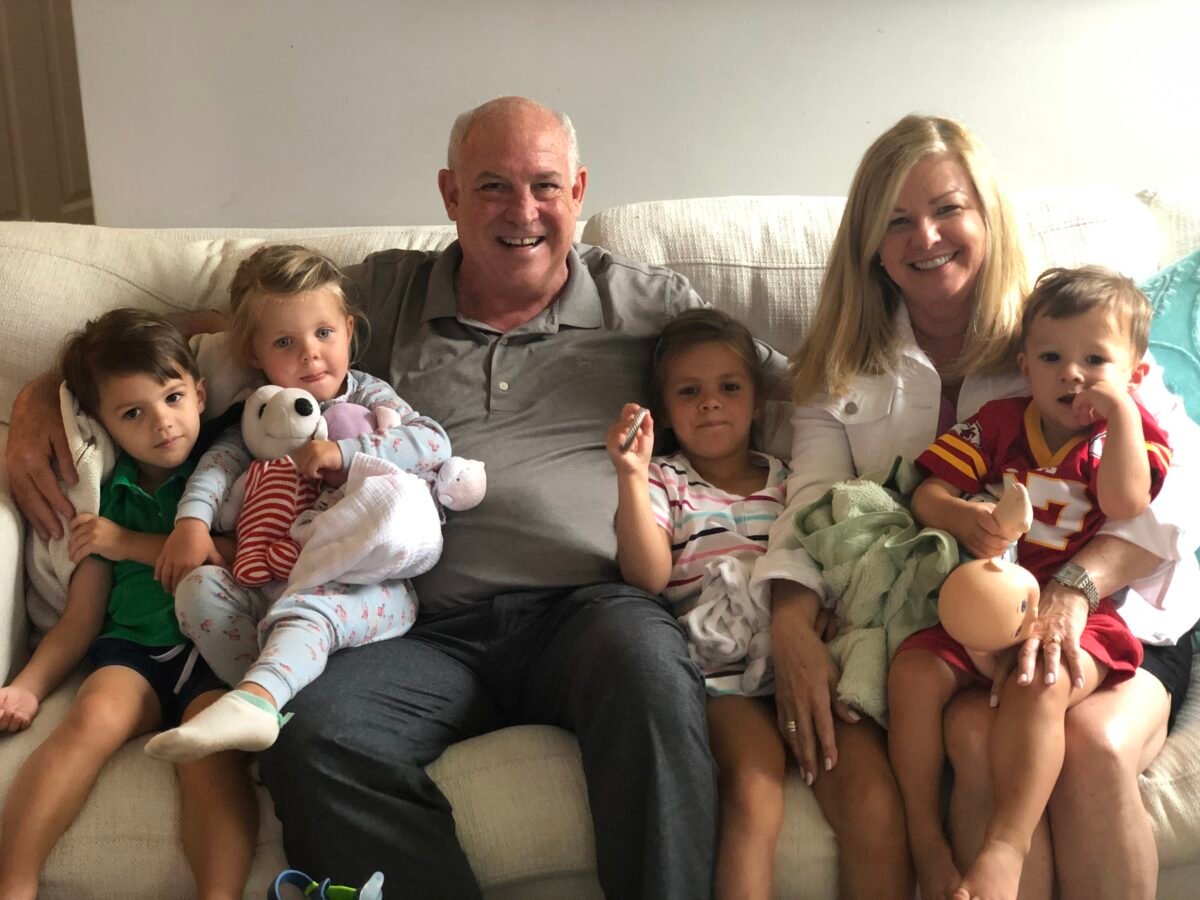 Retired Commander Mike Crosby, his wife Kitty, and their grandchildren. 
"Those are moments of anger and frustration," Crosby said of his cancer returning.
The veteran fighter pilot is now in remission after treatment, but he still undergoes regular screening to watch for any signs of cancer returning.
"I still get anxious every time I have to do a PSA test," Crosby said.
Turning Prostate Cancer Into a Mission For Others
As a veteran, Crosby understood some veterans' challenges when trying to get the healthcare support they need. He discovered along his cancer journey that when it comes to prostate cancer, many needs go unmet. To help pay it forward, he turned his cancer journey into a renewed sense of purpose in life. He founded Veterans Prostate Cancer Awareness (VPCA) in December 2016. The nonprofit was created to promote awareness, early detection, and added resources for military servicemembers and veterans.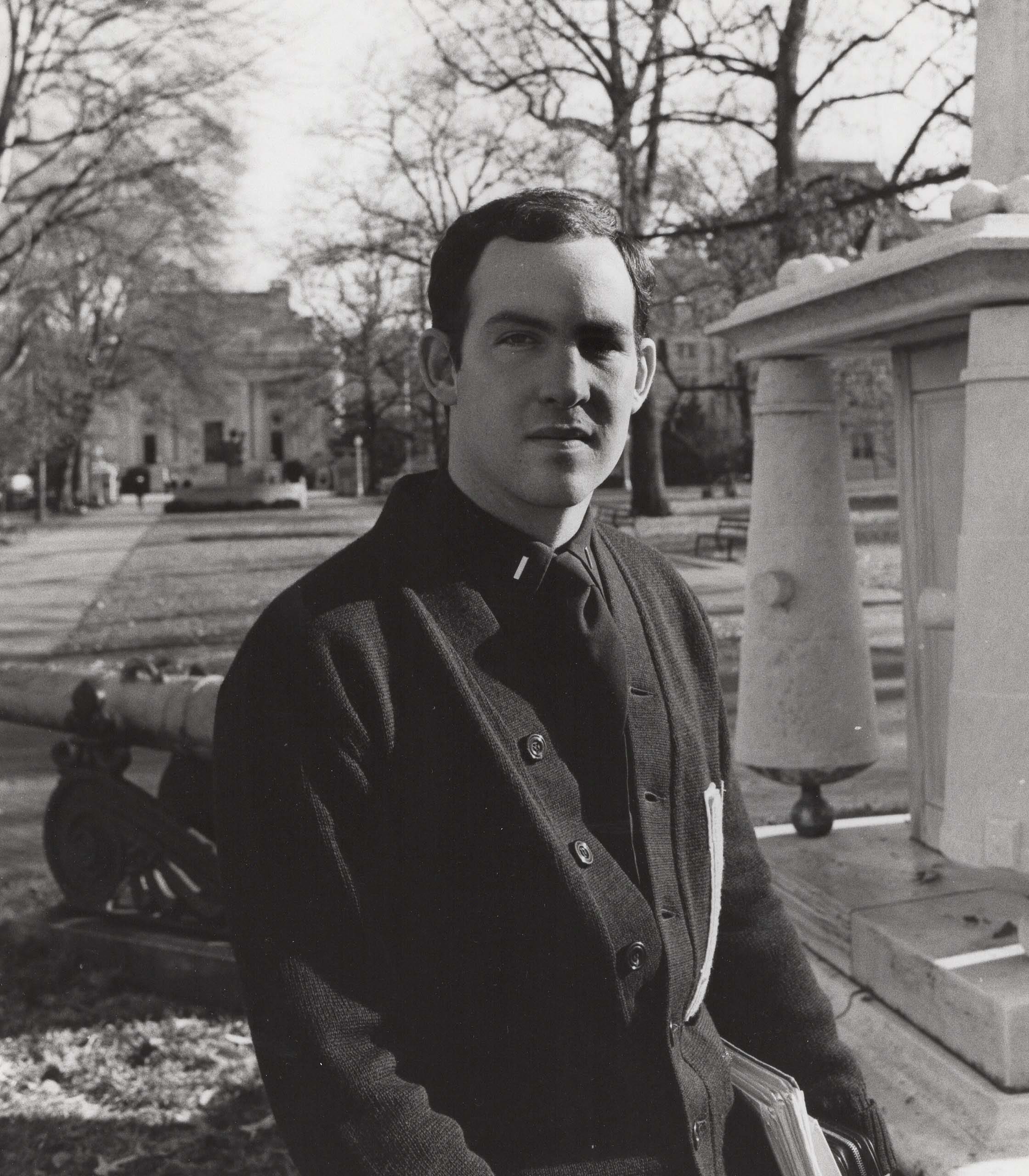 Crosby says the VPCA's core mission is to educate people, especially men in the military, about prostate cancer and help minimize the stigma surrounding the disease.
"What about guys that have it? What kind of care do they need?… We tend to forget the mental health aspects of this. The relationships disease component of this has really got to have some attention paid to it," Crosby said.
How Your Prostate Cancer Treatment Options Are Determined
Prostate cancer starts in the walnut-shaped prostate gland, which is located between the rectum and bladder and produces the fluid that nourishes sperm.
Most prostate cancer is caught with screening examinations.
Prostate cancer does not always behave the same in every man it impacts. The cancer can be considered "low-risk" and can be slow-growing, and treatment might not be necessary. In other men, the cancer may grow faster or more aggressively, requiring more immediate treatment. Because of this, there is some debate about screening.
SurvivorNet experts suggest that men consider factors like their family history, genes, and age when deciding whether and when to screen.
After undergoing prostate cancer screening, your doctor analyzes the results to give you a Gleason Score. This score ranges from 6 to 10. The higher the score, the more aggressive the cancer.
WATCH: How Gleason Grade Determines Treatment
This score, along with your other test results, helps doctors determine if your cancer is "low risk," "intermediate risk," or "high risk."
Your risk level helps determine your treatment options, which range from "active surveillance," usually for men with low-risk prostate cancer. This involves regular testing every six months to monitor the prostate and check for any progression of the disease.
More aggressive treatment options include surgery and radiation therapy.
Questions for Your Doctor
If you have experienced symptoms associated with prostate cancer or have a screening coming up, here are some questions you may ask your doctor:
If I have elevated PSA levels, what could be causing that besides cancer?
How long will it take to learn if my PSA levels warrant further testing?
What are the treatment options that are best suited for me based on my risk level?
What financial resources exist to help me with the costs associated with treatment?
How long will my potential treatment prevent me from working or continuing normal activities?
Learn more about SurvivorNet's rigorous medical review process.
---