Drawing a Connection Between Hormone Therapy and Cancer Risks
A new study by a gynecological cancer charity found that most women are unaware of the cancer risks associated with taking hormone replacement therapy (HRT) beyond recommended limits.
Some women are taking HRT beyond what's recommended to help offset symptoms of menopause based on misguided advice on social media.
For people with hormone-responsive cancers, which are fueled by certain hormones, Dr. Bobbie Rimel from Cedars Sinai Medical Center explains the added hormones can exacerbate their cancer risk. For example, the uterus requires progesterone, which can cause weight gain, but if "estrogen alone over and over [is given], you'll develop uterine cancer."
Hormone replacement therapy (HRT) is a type of menopausal therapy used to treat symptoms of menopause, such as hot flashes, bone thinning, and vaginal dryness.
Many women are unaware of the risks associated with taking hormone replacement therapy beyond what's recommended, according to a new study by The Eve Appeal, a gynecological cancer charity in the UK. However, as some women turn to social media to find ways to offset the onset of menopause, they are being urged to take hormone replacement therapy in doses beyond what is recommended by doctors, ultimately elevating their potential cancer risks.
Lyla Miller, 48, is among the women who got sucked into online conversations on TikTok about menopause and possible ways to offset its undesirable symptoms.
Read More
"The algorithm started realizing that I was a middle-aged woman, and it started showing me videos of perimenopause and menopause influencers," Miller 
told
the Canadian Broadcasting Corporation during a news interview.
"Menopause means different things to different people. The average experience begins with sleep disturbances, hot flashes, night sweats, and cessation of periods. The actual medical definition of menopause is more than twelve months of no periods," Cedars-Sinai Medical Center OB/GYN and oncologist 
Dr. Bobbie J. Rimel
 explains to SurvivorNet.
RELATED: Breast cancer risk for post-menopausal women – Taking hormones can increase your risk.
Some women are going to great lengths to offset the effects of menopause, including the possibility of weight gain, joint aches, and muscle loss. Some women are taking higher doses of hormone replacement therapy than recommended amounts by absorbing the untested advice of some social media influencers. Miller admitted she asked her doctor for a prescription for hormone replacement therapy after seeing TikTok posts promoting this risky approach. Being promoted across social media, this risky approach draws increasing scorn from many oncologists who say taking hormones beyond safe amounts increases cancer risks.
RELATED: Is there screening for ovarian cancer?
Dr. Katie Barber, who is a physician menopause specialist and Clinical Director at Oxford Menopause, said to U.K.-based news outlet the Daily Mail that "Roughly one in ten women on hormone replacement therapy that she saw were taking two or even three times the maximum dose."
"Hormone replacement therapy for women in menopause whose ovaries have stopped functioning is designed to help them deal with the symptoms of menopause. Hot flashes, night sweats, cognitive changes, bone health, vaginal dryness, libido all those things that you want to prevent that drama," Dr. Rimel tells SurvivorNet.
However, Dr. Rimel adds that additional risks are involved when women go beyond the recommended limits for hormone replacement therapy.
RELATED: What are the options for a high risk of developing breast cancer?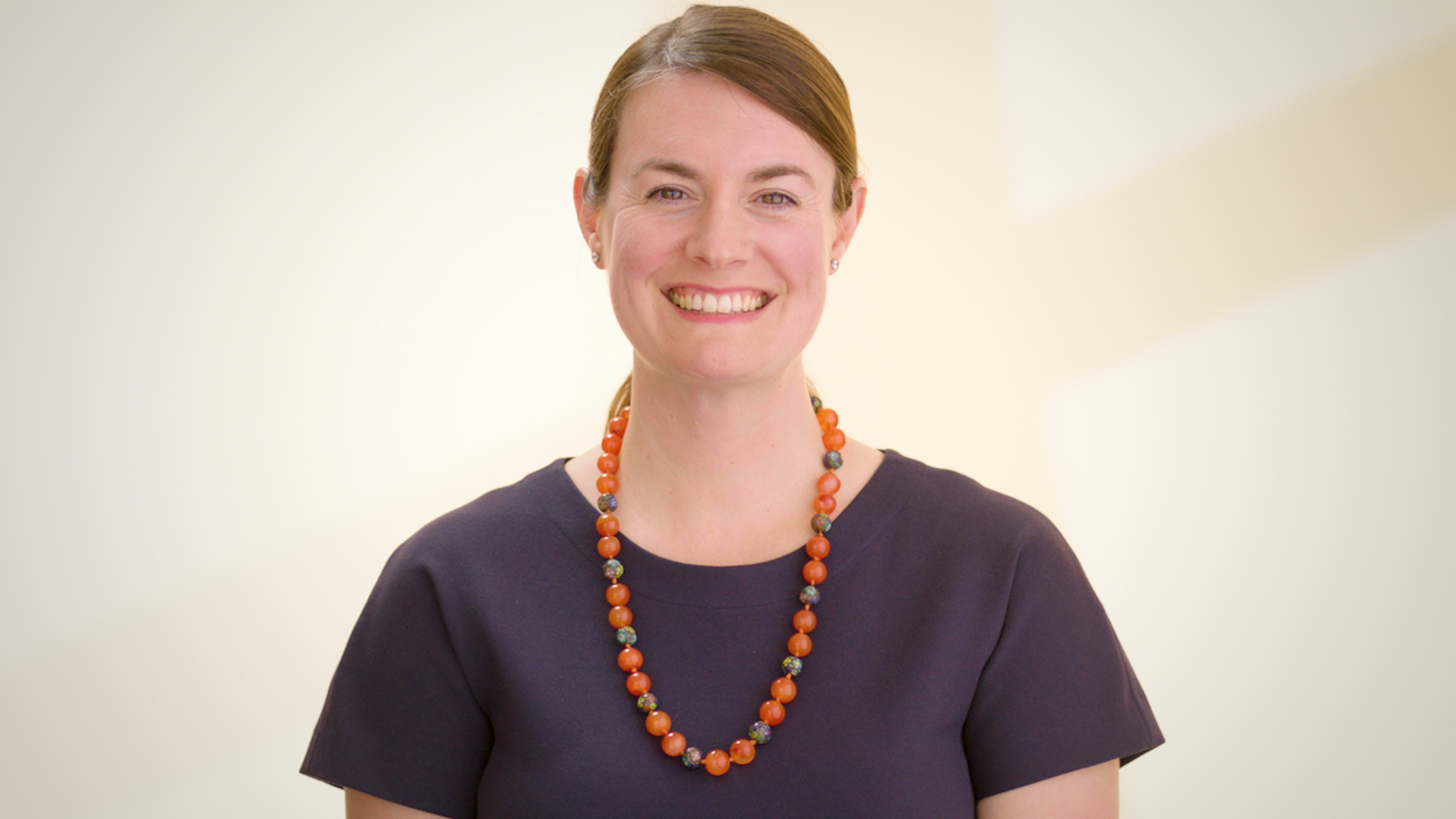 "That's an issue, and what I see as a GYN cancer doctor is sometimes patients take the wrong hormones in menopause and give themselves the wrong cancer they didn't mean to get," Dr. Rimel said.
"The Eve Appeal," a gynecological cancer charity, reported research that found most women are unaware of the risks of taking too much estrogen.
"Factors which increase the level of estrogen in the body – conditions such as polycystic ovary syndrome (PCOS) and medications such as HRT – therefore increase the risk of these cancers. Being aware of this and learning how to reduce this risk is lifesaving," Dr. Aziza Sesay, a GP who works with The Eve Appeal, told the Daily Mail in an interview.
"For example, if a person has a uterus, the uterus requires progesterone in the presence of estrogen to keep it from developing uterine cancer, and if you just give it estrogen alone over and over, you'll develop uterine cancer, which seems awfully silly, but nobody likes to take progesterone because, unlike estrogen that provides youthful visage and all the lovely things that it does, progestogen a contrasting hormone often makes people have weight gain, acne and often symptoms of depression so people don't like it and they don't take it," Dr. Rimel explains.
Her words of caution ring especially true for people with hormone-responsive cancers, which may include breast, ovarian, endometrial, and prostate cancers.
"When people have hormone-responsive cancer, some people have hormone receptors that make those hormones activate those cancers, such as certain types of breast cancer, certain types of uterine cancer, some lungs and colon, but for most women, it's breast and uterine. For those patients, we advise against having hormone replacement therapy that matches their cancers' receptors," Dr. Rimel explains.
Dr. Rimel understands why women may find it easier to turn to social media for connection and understanding surrounding such a personal and emotional relationship with menopause. However, she urges women concerned with menopausal symptoms to talk to their doctor first.
RELATED: Man shares his experience with menopause amid male breast cancer.
"There's an enormous amount of information and misinformation on the internet," Dr. Rimel says.
"I'd recommend seeing a board-certified physician," for added comfort, she adds that telemedicine options exist for these emotional conversations.
Non-hormonal options exist to address menopausal symptoms. Again, to best explore these options, patients should talk to their doctor.
WATCH: The Importance of Listening to Your Body.
"Women shouldn't ignore symptoms that don't feel right to them. It doesn't necessarily mean that there's something wrong, but there may be something wrong. It's a physician's responsibility to dive into that with the patient, investigate the cause, and find a solution," Dr. Rimel adds.
Understanding Hormone Replacement Therapy
Hormone replacement therapy (HRT) is prescribed to help women manage menopausal symptoms. However, it's also known to increase your risk of certain cancers.
Women are diagnosed with menopause after they've gone one year, or 12 months, without a period, according to the U.S. Department of Health & Human Services. Menopause is diagnosed when a woman is in her 40s or 50s. However, the average age of menopause in the United States is 51 years old.
Some women experience intense symptoms during menopause:
Hot flashes
Problems with sleeping
Bone thinning
Pain during sex
As a result, doctors may prescribe hormone replacement therapy, which controls the levels of estrogen and progesterone in a woman's body.
HRT Related Cancer Risks
A 2019 analysis of 26 studies that include more than 4 million women found a correlation between HRT and ovarian cancer incidence for women in the United States and Europe.
The correlation was highest in two subtypes (epithelial-stromal and endometrioid ovarian tumors). However, the association couldn't be reproduced in women in other parts of the world.
A 2017 study found that women on HRT had a 32% increased chance of developing serous borderline ovarian tumors. It's also been determined that most types of HRT increase a woman's risk of developing breast cancer.
It's important to note that HRT is sometimes part of ovarian cancer treatment after a woman has removed her ovaries.
"There is actually some data that suggests improved survival with HRT given to ovarian cancer patients after diagnosis," Dr. Rimel previously told SurvivorNet.
In 2012, a randomized control trial showed significantly improved survival in women with epithelial ovarian cancer who received HRT (estrogen) and standard cancer treatment.
However, routine hormone replacement therapy is also debated, as it minimizes the risk of osteoporosis, cardiovascular problems, and sexual dysfunction. Still, the evidence is considered "too limited" to support it being used routinely.
Learn more about SurvivorNet's rigorous medical review process.
---