What to Know About Breast Cancer in Men
Mark Nock was diagnosed with stage 2 breast cancer after finding a lump on his chest.
Nock had to undergo a full mastectomy, where one breast is removed, and was prescribed Tamoxifen.
Tamoxifen is a selective estrogen receptor modulator – which means it works to prevent estrogen from helping cancer cells to grow.
Side effects associated with Tamoxifen mimic menopause (like hot flashes), but they can be managed.
For men, the lifetime risk of getting breast cancer is about 1 in 833.
Almost all breast cancers happen in women. Less than just
1% of breast cancers
develop in men, according to the American Cancer Society. A 61-year-old Eglish man became part of that 1% and is dedicated to raising awareness about male breast cancer and the menopause-like symptoms that treatment can leave men with.
For Mark Nock, he was enjoying life working as a nurse. Helping others is what he dedicated his life to, even during his patients' most difficult times.
Read More
But one day while working at the hospital, he felt something unusual on his chest while cleaning up spilled water. "The moment I felt that lump I knew what it was, I can't explain it, I just knew," Nock
told
U.K.-based news outlet The Mirror. The discovery happened in May 2018 and Nock described the lump that felt like a "thick rubber polo mint," which is a round candy about the size of a small coin.
Nock went to get a mammogram and biopsy, which confirmed what he first suspected: breast cancer.
"The type of breast cancer I had was oestrogen (also known as estrogen) positive. A lot of people think osestrogen is a woman's hormone and testosterone is male, but everyone has both," he said.
Nock is right. Both men and women typically produce estrogen and testosterone, according to Amy Myers MD. Estrogen levels are typically higher in women, and testosterone levels are typically higher in men.
By saying his breast cancer is estrogen-positive (or ER-positive), Nock means his breast cancer uses the hormone estrogen to grow.
Understanding Male Breast Cancer
About 2,800 new cases of invasive breast cancer in men will be diagnosed this year, according to the American Cancer Society. For men, the lifetime risk of getting breast cancer is about 1 in 833.
Like women, men have breast tissue and can develop breast cancer. Breast cancer starts when cells in the breast start growing out of control typically forming a tumor that's felt as a lump.
WATCH: Men diagnosed with breast cancer.
Risk factors that increase a man's chance of getting breast cancer include:
Aging
Family history of breast cancer
Inherited gene mutations
Radiation exposure
Heavy alcohol use
Liver disease
Estrogen treatment
Obesity
Testicular condition such as an undescended testicle
Klinefelter syndrome, which occurs when a male is born with an extra X-chromosome (typically males have one X and Y chromosome each)
Symptoms of Male Breast Cancer Can Include:
A lump developed in the breast (usually painless), or a thickening in the breast tissue
Nipple pain
An inverted nipple
Discharge from the nipple, which may be clear or bloody
Changes to the color or texture of the nipple and areola
Changes to the color or texture of skin on the chest
Enlarged lymph nodes under the arm
Treating Nock's Breast Cancer
Nock had to undergo a mastectomy, in which one breast is removed. He was also prescribed the drug tamoxifen (commonly sold under the brand name Soltamox).
Tamoxifen is a type of hormone therapy used to treat hormone receptor-positive breast cancer and to help reduce the risk of recurrence. People prescribed Tamoxifen usually take the drug for five to ten years.
It is a selective estrogen receptor modulator, which means it works to prevent estrogen from helping cancer cells to grow. It is also used to prevent breast cancer among women who are high risk for breast cancer because of family history.
In other words, tamoxifen can be called an "anti-estrogen drug," according to the Cleveland Clinic. "It blocks estrogen activity in your breast."
Because of this, it can lead to side effects for some patients that may mimic the symptoms of menopause, which is when a woman's menstrual cycles come to an end.
Menopause is diagnosed after going 12 months without a period and usually occurs in women in their 40s and 50s. According to Mayo Clinic, symptoms associated with menopause include trouble sleeping, decreased energy, night sweats and hot flashes.
"I had symptoms of morning sickness and menopause, I would be red hot one moment and freezing cold the next, sweat would pour off me onto the floor. I would get severe giddy spells in a hot environment and fall over – the spells were very fast and severe, it was like being so drunk you can't walk," Nock described.
The 61-year-old cancer warrior described his symptoms as so severe he had to retire from his nursing job just so he could focus on his recovery.
Other side effects mirror side effects of Tamoxifen may include:
Weight gain
Irregular or loss of menstrual periods
Leg swelling
Nausea
Vaginal discharge
Skin rash
Erectile dysfunction
Fatigue
Remember, everyone responds differently to medications, just as everyone is at a different risk level for breast cancer in general. The best way to learn more about this medication and your risks for breast cancer is to consult with your doctor.
Raising Awareness of Male Breast Cancer
Nock's cancer journey has turned into a public mission to raise awareness. He understands many people simply do not associate breast cancer with men, leaving them to easily dismiss the potential dangers.
"I thought it would be a good idea to raise awareness of male breast cancer, it's possible to save lives with a conversation," Nock said.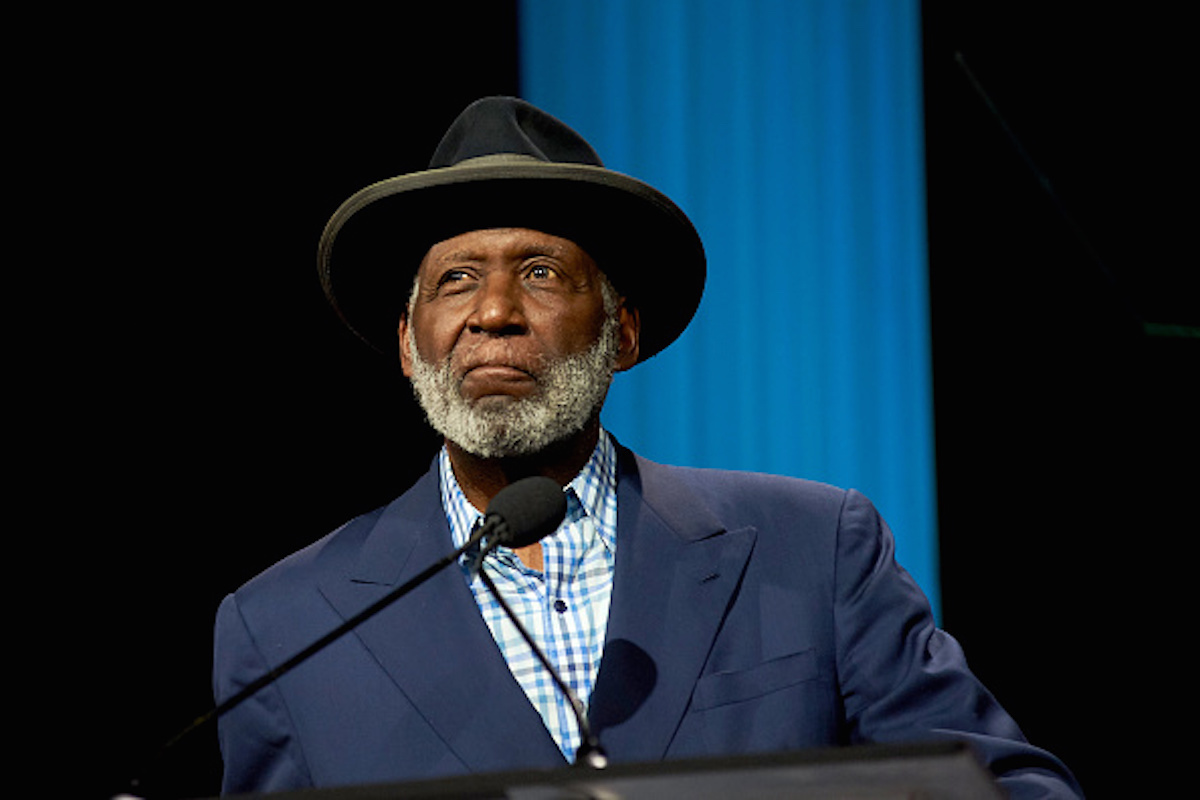 Nock is not the only man to share his breast cancer diagnosis to draw more attention to the issue. Actor Richard Roundtree, best known for his role as a private detective in the 1971 film "Shaft," was diagnosed with breast cancer in 1993. He underwent a double mastectomy and chemotherapy to beat the disease.
"Wait, did he just say I had breast cancer? That word scared the bejeezus out of me!" Roundtree said in a 2020 Essence Magazine interview.
"I couldn't relate, and I thought he was questioning my manhood because women die from this, not men. How could I possibly have that? But I soon learned that this disease is not gender-based," he added.
"I would say to men and women to turn (checking for cancer) into your intimate relations – jump in the shower together and check each other out," Nock said.
Learn more about SurvivorNet's rigorous medical review process.
---