A Gubernatorial Candidate Pushes Through Tough Times
Breast cancer survivor Tudor Dixon is running for Michigan Governor against Gretchen Whitmer.
When the 45-year-old mom of four was diagnosed with breast cancer in 2015, she paused her career in the steel industry. She later returned to work before starting an "entrepreneurial journey that led her to conservative media and activism."
Her dad, Vaughn Makary, passed away from pancreatic cancer in June 2022 after a two-year battle.
Dixon says her father's "tough lessons and unwavering love" inspired her to run for governor.
Tudor Dixon, a breast cancer survivor and mom of four girls, is her party's nominee to be the next governor of Michigan. The businesswoman and commenter has long been an advocate for cancer survivors.
The 45-year-old American politician won the state's Republican primary, defeating four male candidates, last week and is running against Democratic Gov. Gretchen Whitmer. The two will face each other in the general election on November 8, 2022.
Read More
Dixon is no stranger to winning victories, as she also beat breast cancer. "I know what fighting and beating breast cancer was like, that was tough. Running and growing a Michigan-based steel company as a woman. That was tough," the former actress said in an acceptance speech last Tuesday, according to
MLive
.
"Watching my nanna get locked away and sent home to die alone. That was tough. But as the saying goes when the times get tough, the tough get going. And my friends, I am just getting going," she continued.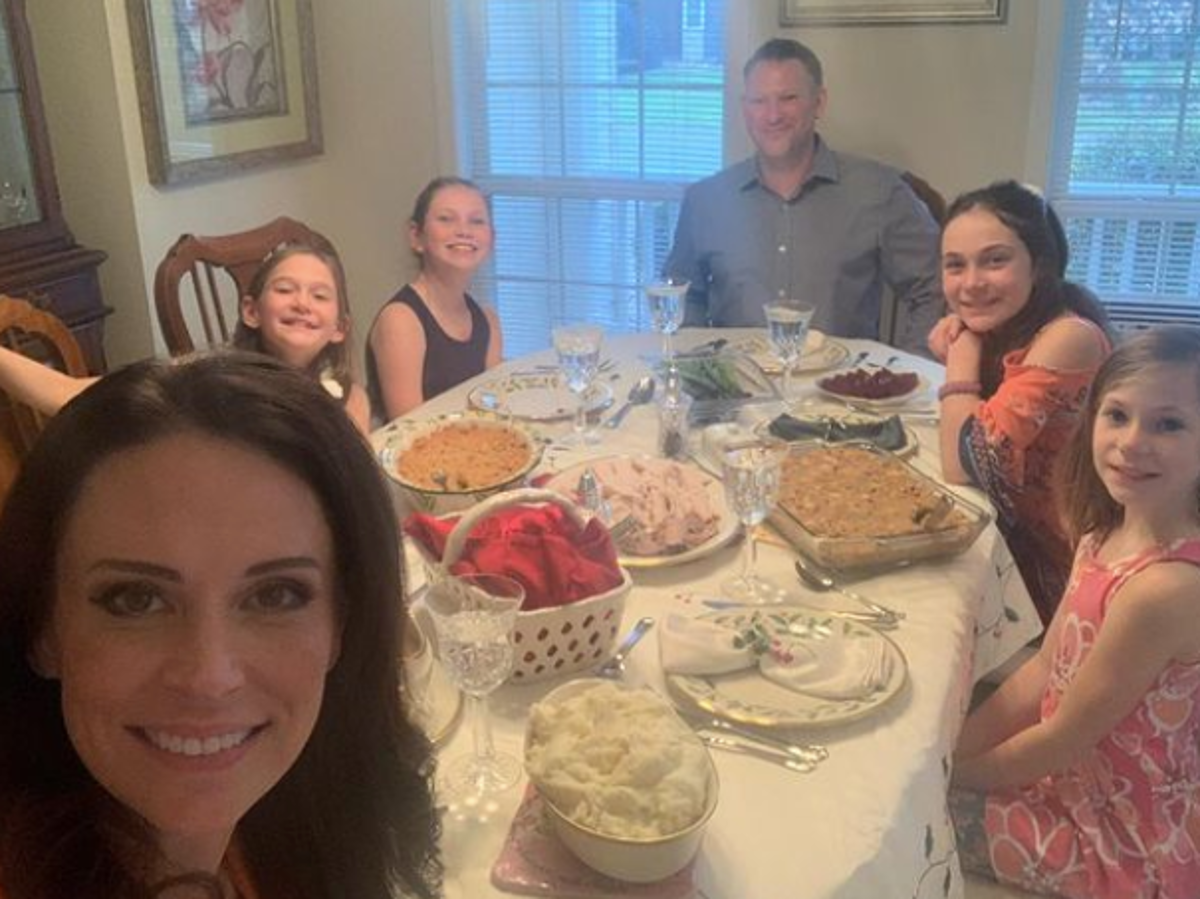 The businesswoman, as described on her campaign website, "built a career in Michigan's steel industry throughout the early 2000s, leading industrial sales for heavy equipment in the agriculture, automotive, and energy sectors, among others." Her career took a pause when she had children and throughout her fight against breast cancer.
Dixon paused her career upon having children and being diagnosed with breast cancer in 2015. However, she returned to the steel industry briefly before "beginning an entrepreneurial journey that led her to conservative media and activism," the website explains.
Related: Florida Governor Ron DeSantis Says His Wife, Casey, 41, is 'Doing Well' After Finishing Chemo for Breast Cancer: 'She Ran That Gauntlet…We Look Forward to More Good News'
Her cancer diagnosis was "shocking," but Dixon remained faithful throughout her fight. Dixon previously said the diagnosis motivated her to "be a fighter, to keep pushing ahead, to keep a positive attitude and to make sure you are taking advantage of every moment in life," according to Bridge Michigan.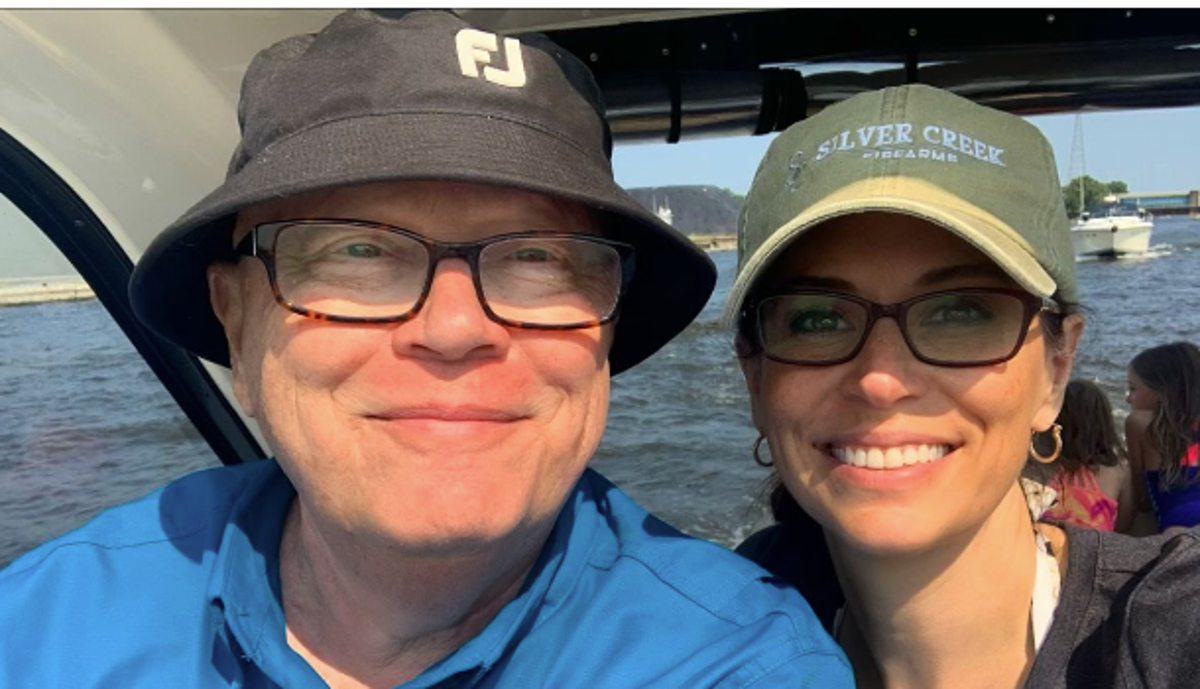 Her dad, Vaughn Makary, was also diagnosed with cancer. Dixon's father passed away from pancreatic cancer in June 2022 after a two-year battle. In a Father's Day edition of her campaign newsletter, Dixon wrote: "My father has been my rock. He has always inspired me to push myself a little harder. He knew my heart better than anyone because I am a part of him. He taught me to be grounded in faith, dedicated to family, and determined in business."
Related: Beloved Alabama News Anchor Pam Huff Announces She Has Breast Cancer: 'I Really Do Feel Blessed'
"It was my father's tough lessons and unwavering love that led me to run for Governor," she continued. "An audacious decision that could only be made by a person whose parents provided the ultimate love and support throughout life. My father was the first person to tell me to go for it without hesitation."
Understanding Breast Cancer
Breast cancer is such a common cancer that many women have been touched by it in some way. Either they've been diagnosed themselves, or they know someone who has been diagnosed.
One advantage to being such a common cancer is that breast cancer has been the focus of much research. What scientists have learned in the lab has translated into new and breakthrough treatments that are dramatically improving the outlook for people with this cancer.
The Unique Features of Breast Cancer: Deciding the Right Course of Treatment
When considering the factors for breast cancer, it doesn't mean you'll definitely get this cancer—only that you're slightly more likely to be diagnosed. Being aware of your risk factors can help you stay on top of screenings.
Risk factors can include age,  having certain gene mutations such as BRCA1 or BRCA2, having been exposed to estrogen longer (early periods or late menopause), waiting longer to have children, exposure to radiation or having a family history of breast cancer.
Related: https://www.survivornet.com/articles/start-mammograms-at-40-and-earlier-if-high-risk/
Once a patient has been diagnosed with breast cancer, the spread and size of the cancer are the first things that must be diagnosed prior to coming up with a course of treatment. Doctors will look at genetics, oncotype, and proteins, along with the patient's age and frailty – as well as how the patient's cancer can be classified.
The Importance Of Mammograms
Breast cancer is typically detected via a mammogram. During the mammogram screening, the doctor is looking for lumps in the breast tissue or early signs of breast cancer. Most women should begin screening for breast cancer at 45.
Dr. Connie Lehman, the chief of Breast Imaging Division at Massachusetts General Hospital, said in a previous interview, "If you haven't gone through menopause yet, I think it's very important that you have a mammogram every year. We know that cancers grow more rapidly in our younger patients, and having that annual mammogram can be lifesaving."
Related: Beloved FOX 5 Reporter Ayesha Khan, 40, Urges Viewers To Get Mammograms Amid Her Own Battle With Breast Cancer
"After menopause, it may be perfectly acceptable to reduce that frequency to every two years," says Dr. Lehman. "But what I'm most concerned about is the women who haven't been in for a mammogram for two, three, or four years, those women that have never had a mammogram. We all agree regular screening mammography saves lives. I want to be completely clear. If you are between 50 and 74 and you have not had a mammogram in the last two years, you are overdue. Please get a mammogram."
When To Get A Mammogram
Contributing: SurvivorNet Staff
Learn more about SurvivorNet's rigorous medical review process.
---