Jonnie Irwin's Cancer Battle
Famous TV host Jonnie Irwin, husband and father of three, was diagnosed in 2020 with stage four lung cancer, which metastasized to his brain.
Irwin recently said that sharing his diagnosis with the public helped him "feel alive," illustrating how people may find strength and comfort in letting others know about their cancer journey.
However, sharing your diagnosis is certainly a highly personal decision that should be undertaken on an individual basis.
Some people may choose to keep their diagnosis to themselves or close loved ones, and that's equally respectable.
As popular TV host Jonnie Irwin, 49, lives with stage four cancer in front of millions across the globe, he has taken part in what he calls "the most frank interview" he's ever given and said that making the personal decision to share his diagnosis with the world made him "feel alive."
The father of three from Egnland, — known for his work on "A Place in the Sun," a home improvement reality TV show in which property experts help British couples who want to move abroad — is battling lung cancer that metastasized to his brain.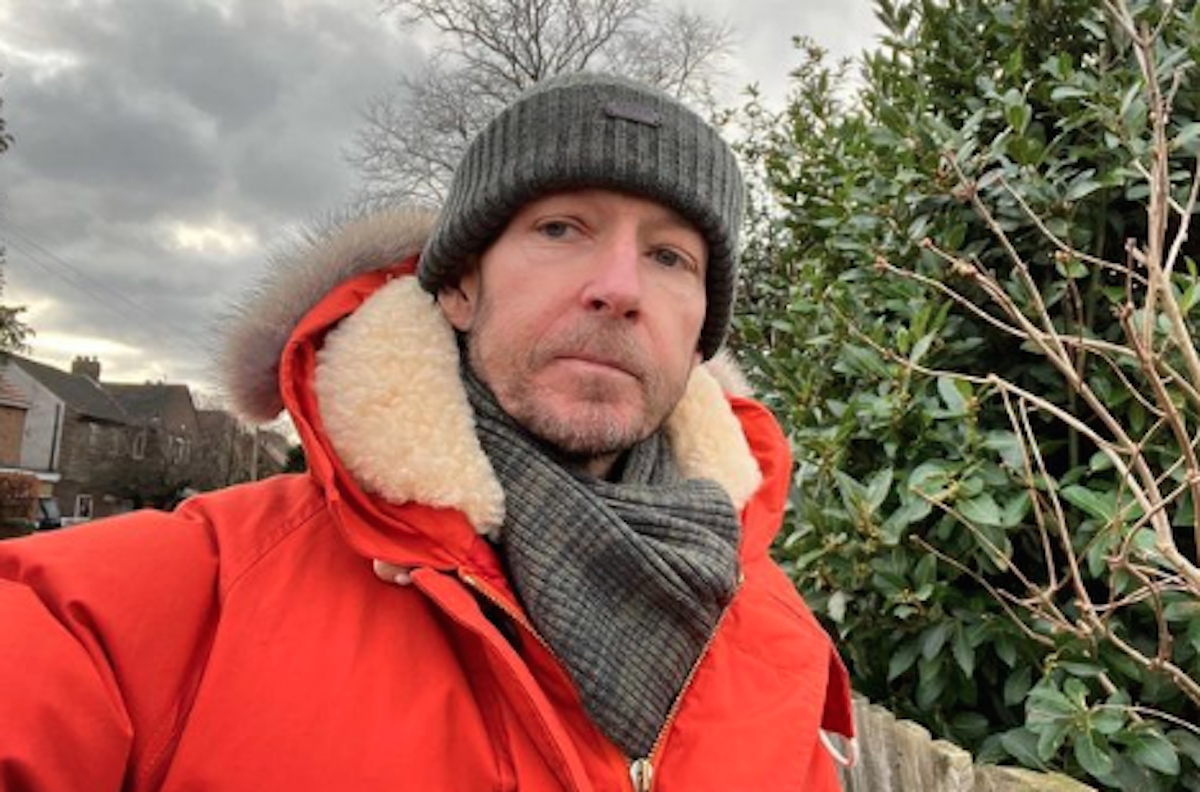 Read More
"Goodness me, it's been a massive weight off my shoulders. The day I came out and told the world I had terminal cancer is the day I started living again," Irwin said in a recent
interview on the One Chat podcast
, launched by insurance company AIG Life Limited. "I started being Jonnie Irwin again and I actually feel alive."
"I had to keep on providing for my family. I was living with such a dark cloud above me… anyone outside of my tight-knit [circle] didn't know."
Lastly, he admitted, "One of the things that really inspired me to go public was because I will leave a little footprint on this planet because of a TV career but I want to leave a positive footprint … I think I can educate people into living their lives better, then I've got something my boys can be proud of."
Irwin's interview marked the first podcast episode for One Chat, which launched on May 24, 2023.
The beloved BBC and Channel 4 TV host also took to Instagram to inform his fans about the in-depth chat he had with One Chat.
RELATED: Concern For TV Host Trying To 'Starve' His Cancer — The Tragic Dangers of Unproven Treatments
Alongside a video clip from the interview, Irwin wrote, "It's probably the most frank and honest interview I've given to date. We talk about everything from how my career started, my personal journey with cancer and how the power of conversation can impact your wellbeing. Give it a listen."
Jonnie Irwin's Lung Cancer Battle
In November 2022, Irwin opened up to the public that he was diagnosed with lung cancer in 2020 and that it had now spread to his brain.
Irwin, who was diagnosed after experiencing blurred vision, has treated his cancer with chemotherapy and other cancer drugs, according to the Daily Mail.
How To Deal With A New Metastatic Lung Cancer Diagnosis
He previously shared his diagnosis with Hello! magazine last year. He said, "I'm carrying a dirty secret – it's become a monkey on my back. I don't know how long I have left, but I try to stay positive and my attitude is that I'm living with cancer, not dying from it."
View this post on Instagram
The cancer warrior explained, "I set little markers – things I want to be around for. I got into the habit of saying, 'Don't plan ahead because I might not be well enough.'"
"But now I want to make plans. I want to make memories and capture these moments with my family because the reality is, my boys are going to grow up not knowing their dad, and that breaks my heart."
RELATED: Guide to Late-Stage Lung Cancer Immunotherapy Options
"Within a week of flying back from filming, I was being given six months to live," Irwin recalled when he was diagnosed.
"I had to go home and tell my wife, who was looking after our babies, that she was on her own pretty much. That was devastating. All I could do was apologize to her. I felt so responsible."
It's now been three years since his diagnosis, and we're glad to see Irwin feeling happy and finding joy.
Sharing Your Cancer News
For many people, revealing the news of their diagnosis is a way of coping, and receiving needed support for a cancer journey. However, it's certainly a highly personal decision that should be undertaken on an individual basis.
Some people may choose to keep their diagnosis to themselves or close loved ones, and that's equally respectable. Jonnie Irwin initially felt this way.
Then, Irwin decided to reveal to more people that he was diagnosed with cancer, illustrating that some people may find strength and comfort in letting people know about their struggle.
And that's OK too.
Some people might find the process of sharing the news to feel like a burden and opt for something a little more seaprated from telling people face to face, like sharing the news on a blog.
Deciding When and Who to Tell About My Diagnosis Became a Burden
Health is a deeply private matter, and it's up to you – and you alone – to determine who has the right and privilege to know about your diagnosis.
For example, veteran NPR correspondent Ina Jaffe underscored this point in an essay she wrote a few years back.
"By the way, I have no issue with people who want to keep their cancer diagnosis a secret to the end. If you have the misfortune to have cancer, you get to have it any way you want," wrote the NPR host.
RELATED: 'I've Been Keeping a Secret' Writes NPR's Ina Jaffe of Her Advanced Breast Cancer Battle; Why Some Choose to Keep Their Battle Private
Jaffe opened up about her decision that keeping her cancer diagnosis a secret "served me well." Doing so meant that she "didn't have to explain myself to friends and strangers while I was still in the hysterical stage,"  she wrote.
Detailing the mental and emotional toll of her diagnosis, Jaffe says she stopped sleeping and eating, and she cried a lot. "I was grieving for my own life," she says.
RELATED: Actress Sofia Vergara Reveals Why She Kept Her Cancer Diagnosis A Secret For Years– Privacy Was a Priority
Dealing With Grief After a Cancer Diagnosis
Lean on Loved Ones During Lung Cancer Diagnosis
While it's your decision who to tell about your cancer, it's important to know that keeping your close friends and family members in the loop throughout your treatment journey can help you cope with it all.
It can be one of the stages of accepting cancer.
Share what your treatment involves with them. It helps if your family and friends understand your needs and conditions. The more they know what you are going through, the more they will be able to support you in every aspect possible.
In most cases, friends and family work as a team to offer much-needed support to the patient undergoing treatment. They schedule a time to help out in person and may even connect with you using care coordination apps and other digital health technologies.
Along with this, you can also find and talk to cancer survivors to get much-needed motivation for your cancer treatment. Finding or talking to people who are also fighting lung cancer will offer you a unique source of peace and comfort.
RELATED: Understanding the Lung Cancer Staging Process
Additionally, many caregiving platforms and treatment facilities have support groups. You can become a part of these groups to get insights and referrals.
These groups are also helpful in resolving your concerns regarding the treatment you are taking.
Talking with other cancer patients can help improve your diet regime and lifestyle. If you find it hard to approach an in-person support group, it may be easier to join an online support group instead.
Contributing: SurvivorNet Staff
Learn more about SurvivorNet's rigorous medical review process.
---