Colombian-American actress Sofia Vergara skyrocketed to fame with her role of Gloria Pritchett on the hit TV show Modern Family. Fans are accustomed to seeing the 47-year-old actress looking healthy and extremely happy on red carpets and in interviews, alongside her husband, actor Joe Manganiello. What most fans don't know, though, is that Sofia is a cancer survivor — a diagnosis she kept secret for a large part of her career.
Sofia was diagnosed with thyroid cancer in 2000 — about 9 years before she became a household name due to her Modern Family role. The actress was only in her 20s when she got the diagnosis, however, thyroid cancer is actually a lot more common in younger adults than many other types of cancer — and women are three times more likely to develop the disease than men. The chance of being diagnosed with thyroid cancer has risen a lot in recent years, and it is the most rapidly increasing cancer in the U.S., according to the American Cancer Society.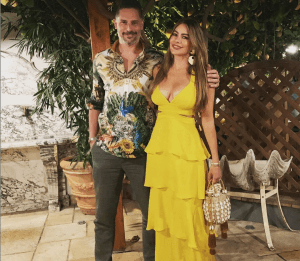 Read More
In Sofia's case, she immediately underwent surgery, radiation, and started a round of medication to combat her cancer. When the actress did go public about her experience with cancer, years later, she said that she kept the diagnosis a secret because cancer is hard enough — and she didn't want to be getting publicity for it while she already had so much on her plate. This is a sentiment a lot of members of the SurvivorNet community have shared — while sharing your story can be extremely therapeutic, being forced to talk about cancer all the time and constantly answer questions
can be a real burden
.
Sofia beat the cancer — but years later, in 2008, she told Health that she was still taking medicine daily to keep her health in check.
"I take a Synthroid pill every morning," she said. "It controls your body's metabolism and gives you the levels that you need. An unregulated thyroid can lead to problems with your weight, hair loss, and other things, so they give me a blood test every three months to see where my level is. Actually, I feel very lucky. In a lot of women, the cancer isn't found until around menopause — and by then its too late."
Many members of the SurvivorNet community have experienced the burden of having to discuss their disease over an over again. Of course, no one is blaming well-meaning friends and family members for asking about a survivor's condition — but let's be honest, it can be really tiring to talk about an illness over and over again. Some of the survivors featured here on our website, like breast cancer survivors Marquina Iliev-Piselli and Amy Grantham, have taken to blogging so that they could share their health updates with loved ones, without having to repeat them multiple times a day.
"Deciding when and who to tell became quite a burden," Marquina said, when discussing her decision to put health information in a blog with SurvivorNet. "So, you have to relive your story over and over again. People on the other end are crying and you're like, 'I'll be OK.' And then you end up encouraging them and, it was tough. So I ended up creating what ended up being a private blog, and they could get updates there."
Learn more about SurvivorNet's rigorous medical review process.